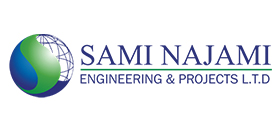 Sami Najami Group
Engineeringת, Construction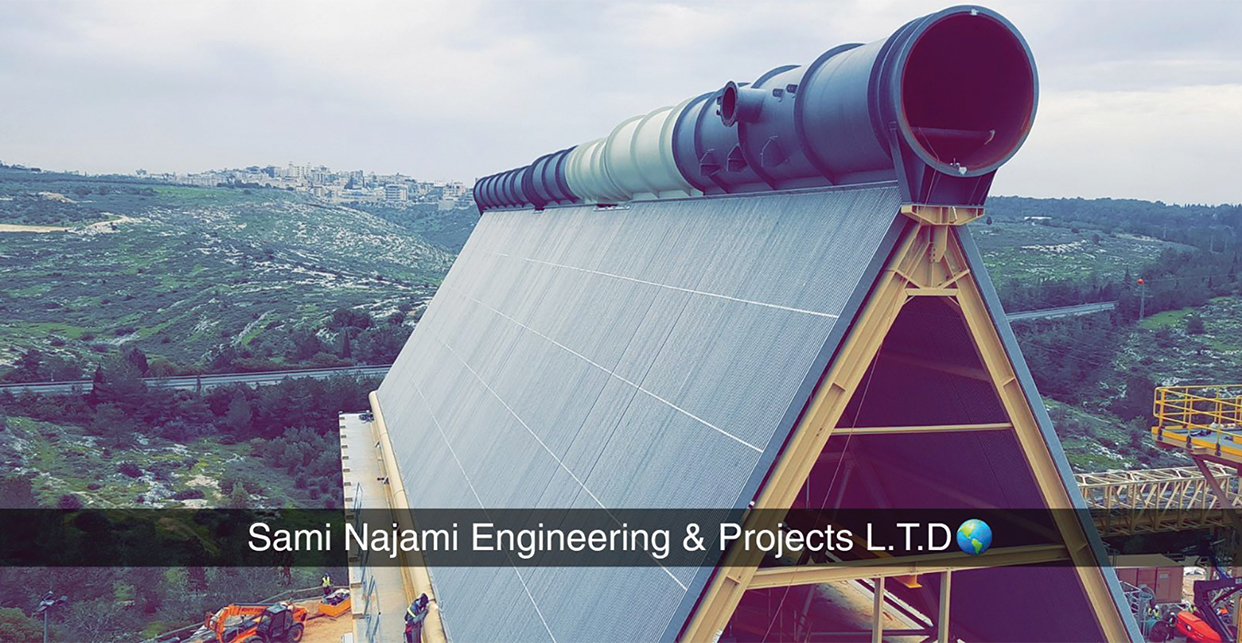 Company's Profile

Company Executives
Senior Executives
Ahmad Najami
Hamudi Najami
Sami Najami

About Sami Najami Group
The Sami Najami Group is ranked as the largest and most successful engineering corporation in Israel, active in the fields of steel, heavy construction, industrial piping, roof coating and sealing. It successfully leads and completes projects of any size, and in any industry.
The company's clients, both in Israel and overseas, are large and renowned tech, manufacturing and energy companies. We are unmatched in our skill to bring expertise, professionalism and efficiency to every single project and we are known for our ability to customize every project to fit our clients' precise needs.
Each branch of the Sami Najami Group takes pride in the professional and skilled human capital that it employs, which benefits from decades of experience in the field. The company's vision is to be a global leader, providing all their clients with the highest level of innovation and uncompromising service.
Israel's Largest Engineering and Projects Companies and an emerging Global Corporation
The Sami Najami Group started as a privately owned, family business 40 years ago. Since then Sami Najami have built their longstanding and strong reputation on integrity, hard work and professionalism. They have exceled in developing a keen expertise in steel, heavy construction, shoring, industrial piping, tool installation and using off site manufacturing (OSM) to bring a higher level of both quality and safety to projects. They have grown exponentially, with projects are now active in Asia, and in Europe, including locations in Dubai, Germany and Ireland.
The Group's Solutions
Manufacturing: Sami Najami have the edge in manufacturing, over and above any competition on both a national and international level. They do this through an advanced production process, technological knowhow and a commitment to growth through innovation.
Installation: In many current projects, the entire production process is conducted outside of the company's facilities, and the company implements offsite manufacturing construction practices (OSM) in prefabrication, preliminary installation, modularity and off-site manufacturing). This demonstrates, on a daily basis, their commitment to quality, safety and efficiency, and an extremely high level of professionalism.
Maintenance: The company has won multiple internationally recognized awards in both their QC and QA departments and holds all the necessary ISO certifications.
Progress and Innovation: The Sami Najami Group are always actively looking to expand and grow our techniques and to lead in technology. The company's project managers, planning engineers and skilled professionals utilize advanced planning platforms such as 3D Tekla, PLANT 3D, ADVANCED STEEL and Revit. These enable the company to provide a fast and professional solution for its diverse clients at all times.
The Company's Specializations
Mechanical Engineering: ME is the cornerstone of Sami Najami, the base of our expertise, founded in decades of knowledge in development of machines, methods and prominent clients who have been with us for decades. We have grown exponentially with a combination of personal knowledge and advanced CAD software that lead the company's development process to achieve maximal results. Sami Najami sets the bar in industrial design, mechanical and multidisciplinary development.
Structure Engineering: Sami Najami is considered to be Israel's leading company in the fields of structure assembly and construction. A true integration of experience, manpower and the capability to get the job done, drive the company to lead and dominate the industry.
Process Engineering and piping: Streamlining the construction process is a tremendous challenge, particularly in the modern construction industry, and accordingly the company believes in models of prefabrication, preliminary installation, modularity and off-site manufacturing. We are able to meet the exact requirements to client specifications which saves thousands of manufacturing and installation hours with excellent results.
Electrical engineering: They are a leading provider of both services and products in installation, maintenance and removal of electrical systems working with clients across Israel with incredibly sensitive needs, such as large hospitals and tech firms.
Waterproofing: Sami Najami is the only company in Israel that employs roof installers, certified and internationally approved. The importance of the structure's roof stems from the protection that it provides to the facility in any weather condition.
Factory and Projects
The Sami Najami group with a vast portfolio of clients are currently placed as Israel's chief engineering and projects companies. By 2024, they will have two more factories on top of the existing 5, covering 33,000 meters squared, providing services on a global level. The Sami Najami Group feel confident that by 2024 they will be active in many more countries and valued at $150 million.

Facebook Updates

Photo Gallery