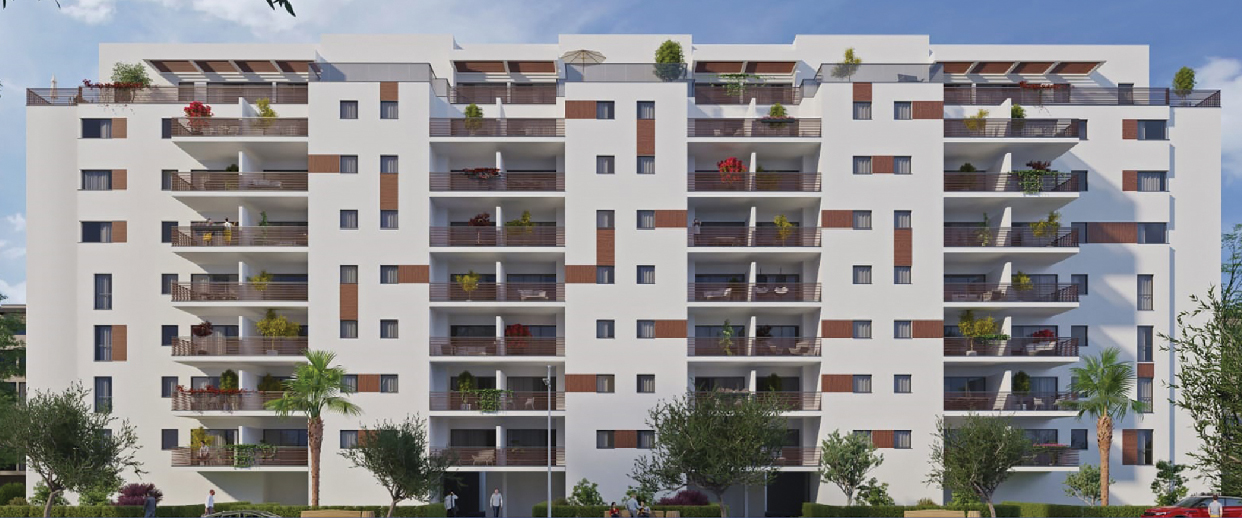 Company's Profile
| | |
| --- | --- |
| Established: | 200+ |
| Line of Business: | Contractors and urban renewal projects |
| Address: | Victoria House, 3 HaMelacha St., Tel Aviv |
| Phone: | 972-72-2330545 |
| Fax: | 972-3-9508155 |

Company Executives
Robert Elmaliach

Founder and co-CEO

The Adler Group

View Profile

Robert Elmaliach

Adv. Adriana Schechter

co-CEO and Legal Adviser

The Adler Group

About The Adler Group
A. Adler Properties Ltd., ("Adler Group"), which is managed by Adv. Adriana Schechter and Robert Elimelech, is one of Israel's leading urban renewal firms, focusing on NOP 38 construction projects. For two decades, our company has been specializing in a myriad of services including construction initiation, property management and construction, development rights, and urban renewal. Adler Group is renowned for its high-quality services and the completion of projects to the maximal satisfaction of our clients and tenants. Our team has extensive experience in urban renewal, and in 2009 the company pioneered and completed one of Israel's very first NOP 38 urban renewal projects, in 10-12 Katznelson St., Rishon Le'Zion. A. Adler Group is one of the leading companies in this segment and has been included in several prestigious rankings for construction development and urban renewal.
A. Adler Group's Mission Statement
A. Adler's mission statement is: "Adler Group will hone the concepts of construction development through the provision of excellent professional services, personal care and attention to all its customers and tenants across all of its projects, and with uncompromising service of the highest quality".
A. Adler Group handles NOP 38 projects from conception, through execution and up to the completion of the project and is also responsible for supervising construction projects in many municipalities throughout Israel.
Economic Resilience and Skilled Workforce
Adler Group brings forth the essential financial strength and professional experience for carrying out the various projects, along with building fruitful and cooperative relationships with our tenants and residents. Our company invests significant resources in assisting our tenants during the construction, and we secure the services the best professionals in the industry, who join forces with our top-tier team in order to achieve the responsibility and capabilities for executing and completing the projects with unmatched quality.
Through decades of experience, Adler Group has acquired unique expertise in NOP 38 projects, and is currently involved, in either the planning or the execution phase, in over 40 projects in central Israel.
The Tenants – Adler Group's True Ambassadors
Despite its position as a large national company, Adler Group insists on facilitating a personal and attentive relationship with all our residents in every property that the company manages and holds. Our company believes in devoting our full attention to the needs of our tenants, in order to help resolve any issues that may arise. Our team's operations are managed directly by an Adler Group senior representative who works with each tenant throughout the entire contract period, to provide personal care and to meet and address their needs.
The reputation that Adler Group has earned over the years is the force that drives and leads us to greatness as we continue to maintain our top-level status. From the perspective that our residents are active partners in the projects we lead, and as the latter succeed, the former become true ambassadors of Adler Group.
To date, Adler has completed the construction and delivery of 15 buildings in several municipalities across Israel, involving 800 housing units. In total, the Group is managing more than 40 projects nationwide.
The following is a partial list of some of Adler's projects
33 Hatavor, Tel Aviv - A NOP 38/1 (Reinforcement and Expansion) project, in the permit stage.
59 Ben Yehuda, Tel Aviv - A NOP 38/1 project - after a committee decision.
7 Mendele Mochair Sfarim, Tel Aviv - A NOP 38/1 project - successfully completed in 2019.
11 Ha'Arava, Holon - A NOP 38/1 project - after a committee decision.
33 Sokolov, Petah Tikva - A NOP 38/1 project - after a committee decision.
22-24 Bar Yehuda, Bat Yam - A NOP 38/1 project - after a committee decision.
24 Karl Netter, Rishon Le'Zion - A NOP 38/1 project - after a committee decision.
19 Tiomkin, Rishon Le'Zion - A NOP 38/1 project - after a committee decision.
12-14 Pinsker, Herzliya - A NOP 38/1 project in the permit stage.
30 Bialik, Yehud - under construction.