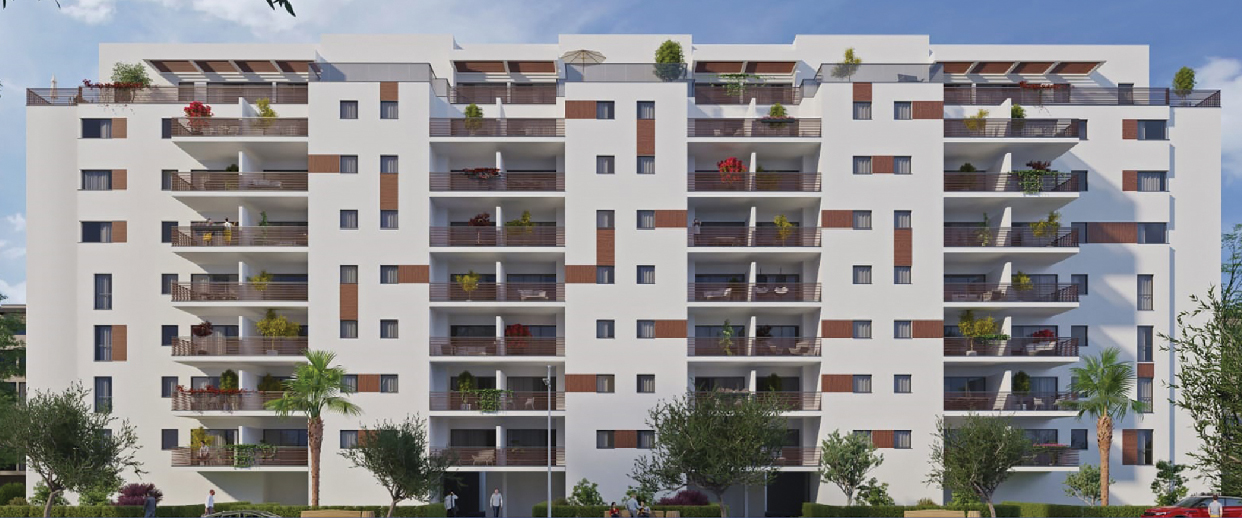 Company's Profile
| | |
| --- | --- |
| Established: | 2006 |
| Line of Business: | Contractors and urban renewal projects |
| Address: | Victoria House, 3 HaMelacha St., Tel Aviv |
| Phone: | 972-72-2330545 |
| Fax: | 972-3-9508155 |

Company Executives
Robert Elmaliach

Founder and co-CEO

The Adler Group

View Profile

Robert Elmaliach

Adv. Adriana Schechter

co-CEO and Legal Adviser

The Adler Group

About The Adler Group
Adler Properties Ltd., ("Adler Group"), which is owned and managed by Adv. Adriana Schechter and Robert Elimelech, is one of Israel's leading urban renewal groups, and in 2009 it completed one of Israel's very first NOP 38 urban renewal projects, in 10-12 Katznelson St., Rishon Le'Zion. Through decades of experience, Adler Group has acquired an extensive reputation in urban renewal, including NOP 38/1 projects, NOP 38/2 projects, as well as evacuation and construction projects.
The group is renowned for high quality construction and in the completion of projects to the satisfaction of the residents, the supervisors and lawyers.
Financial Resilience and Skilled Workforce
The group enjoys financial fortitude and professional experience, and maintains the needed resources to promote and execute various projects while cooperating with the residents. Adler invests significant resources in assisting tenants during the construction, and we secure the services of the best professionals in the industry, who join forces with our top-tier team in order to achieve the responsibility and capabilities for executing and completing the projects with unmatched quality. The group's reputation is its driving force and it works to maintain it, knowing that the various buildings' residents are the group's ambassadors and active partners in the project and its success. Adler Group has acquired knowledge and expertise in decades of experience in the field, which enable it to successfully manage complex projects, engineer-wise.
Adler Group is ranked as a leading company in all urban renewal rankings.
Nationwide Location
Adler Group is currently planning and constructing over 50 urban renewal projects nationwide. The group's vast experience and proven abilities to promote and construct these projects, enable the successful management of every project it undertakes.
First and Foremost – Human Beings
Adler Group believes in excellence in real estate entrepreneurship and provides residents with warm and familial personal service, while implementing unparalleled professionalism. The group's extensive experience in the field enables it to accompany each project as of the concept phase, all the way to completion of construction. This capacity provides the residents with the peace of mind that stems from knowing that they have one place to turn to throughout the process, as of contract signing and up to receiving the keys.
Since urban renewal projects require cooperation between the residents and right owners, the group invests many resources in its relationship with the residents, while maintaining high responsiveness and providing solutions in order to help resolve any issues that may arise. This relationship is managed directly by an Adler Group senior representative throughout the entire contract period, who provides personal care and addresses their needs. In addition, the group works in full transparency while updating the residents regarding each and every stage of the project. This is done according to the group's vision, which views residents as partners, and seeing the success of the project as a basis of their becoming the group's ambassadors.
Prominent Projects
To date, Adler completed of 16 buildings in several municipalities across Israel, and manages over 50 projects. These are several prominent projects:
HaRoe Complex, Ramat Gan – An evacuation and construction project, in urban building plan preparation.
Shevet Elkalai-Naftali Complex – An evacuation and construction project, in urban building plan preparation.
7 Mendele St., Tel Aviv – A NOP 38/1 project - successfully completed in 2019.
1-3-5 HaYotzer Blvd., Tel Aviv – A NOP 38/2 project in permit stage.
33 Hatavor St., Tel Aviv – A NOP 38/1 project, in the permit stage.
59 Ben Yehuda St., Tel Aviv – NOP 38/1 project – under construction.
286 Dizengoff St., Tel Aviv – NOP 38/1 project in permit stage.
22-24 Bar Yehuda, Bat Yam – NOP 38/1 project - after a committee decision.
19 Tiomkin St., Rishon Le'Zion – NOP 38/1 project – under construction.
30 Bialik St., Yehud – NOP 38/1 project that was successfully completed in 2020.