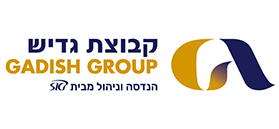 Gadish Group
Managing Design, Coordination & Supervision of Projects, Construction & Infrastructures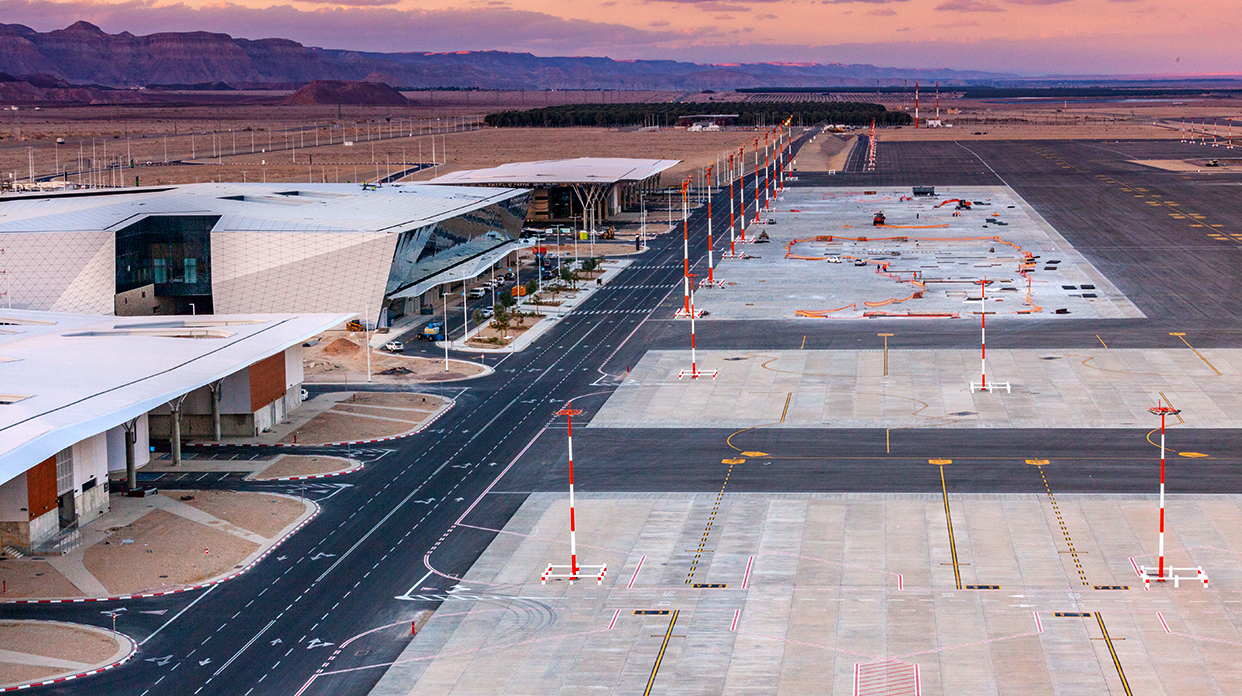 Company's Profile
| | |
| --- | --- |
| Established: | 1979 |
| Line of Business: | Managing Design, Coordination & Supervision of Projects, Construction & Infrastructures |
| Address: | 31 Hametzuda St., Azur |
| Phone: | 972-3-6083030 |
| Fax: | 972-3-6083020 |

Company Executives

About Gadish Group
Gadish Group specializes in managing and developing projects in most civil engineering sectors. The Group has a nationwide reach of over 5 branches and administrations from which solutions are provided for projects, across the country. Gadish Group serves as a one-stop-shop for its customers, from the first planning phase, through to the detailed planning, execution, supervision, quality control, and delivery to the customer. The Group's customers benefit from a tailored service offering. The Group's longstanding position, which is reflected in more than 40 years of experience, combined with its nationwide reach from Eilat to the Golan, contributes to the added value its customers enjoy. The company was established in 1979 and, since then, has managed a long list of "mega projects"which are interwoven into the history of the State of Israel, in most fields of construction and infrastructure. Gadish Group in partnership with the French company Egis (METAV) won the management of "Terra Project" - the TLV metro network. The Group's clientele includes: government ministries, public bodies, the IDF and defense establishment, local authorities, international entities, private elements, entrepreneurs and more. Gadish manages more than 100 projects a year with an annual scope of some more than 2 billion Shekels. Without the metro project.
The Chairperson of Gadish is its owner, Mr. Effi Shurka and the Group's Board of Directors includes: Brig. Gen. (res.) Avigdor Kahalani, Brig. Gen. (res.) Haim Barak, Dr. Zvika Ziklik, and Col. (res.) Engineer Moshe Banjo, the group's CEO. The Group is committed to quality, professionalism, reliability, and excellence, and provides its customers with dedicated service and warm and personal attention. It is meticulous in its professionalism and the quality of its work in order to meet the customer's requirements and provide total satisfaction, in compliance with the strictest quality standards, while meeting the project's goals, shortening timetables and saving on project costs. Gadish has is ISO 9001-2015 certified and it meticulously adheres to its procedures and with the direct involvement of its executive team.
Gadish Group Engineering Services
• Planning management: planning management, preparation of construction and development plans, detailed planning, licensing and permits.
• Tender preparation: preparing tender documents, checking and monitoring contractors' materials, negotiations and contractor selection.
• Execution management: Execution management with contractors, QA and control, cost control, scheduling, delivery to the customer.
• Execution of planning tenders: preparation of planning and execution tenders for developers, planning management for contractors.
• End-to-end management and planning services, One-Stop-Shop (managing/planning company): The customers benefit from a single contract that covers the planning, management, supervision, control and all of the contracting proceedings (legal counsel, insurance policy, public tenders, contractual relationships management etc.) which are executed through a single entity - Gadish Group.
• Development and Initiation: Development management in various segments such as urban renewal, etc.
Gadish Group - Areas of Expertise
Management of private and public projects, infrastructure and buildings; railways; light rail; roads; bridges and tunnels; airports; infrastructure, industrial zones, residential neighborhoods; sport and tourism facilities; public buildings; hotels; water and sewage treatment systems; land improvement, land zoning and planning, hospitals, commercial buildings, urban renewal, planning and execution of high-rise towers for offices and residential apartments, planning management for contractors.
Exclusive Projects
Management of the Tel Aviv Metro network (METAV),Ilan and Assaf Ramon Airport; Bicycle Path of the Dan District's Administration; Haifa Bay Port connections; A public Transportation lane - "Mahir la'Ir"; Herling Bridge; Nitzanim Water reservoir; Eco-Sport Park Ashkelon; development; construction of the towns of Meitar and Carmit; Be'er Sheva's HaPark neighborhood; Habonim landing Ground for Israel Railways; Managing company for the Ministry of Economy in the development of industrial zones in the north; Managing company for the Infrastructure of Haifa port ;Falach 7 in Be'er Sheva; residential neighborhoods in Ofakim; construction of the new settlements in East Lachish; Israel Police Lachish District building; development and construction of residential neighborhoods in Ashkelon, Kiriyat Gat, Beitar, building a branch of the National Insurance Institute in Be'er Sheva; train stations in Petach Tikva, Tel Aviv University and others; Lod - Kiriyat railway upgrade; Gat, Tel Aviv - Kfar Saba railway upgrade; the "Strings" bridge (Calatrava), Jerusalem; Begin Road in Jerusalem including all bridges and tunnels, Highway 1 and its bridge system in Jerusalem, Highway 9 and all its bridges and tunnels in Jerusalem; development of the Arazim Valley in Jerusalem; the Armon HaNatziv boardwalk and development of the Valley of Peace; The Jerusalem light railway; Ice Park Eilat; Radisson Red Hotel; Herod's Hotel Eilat; Crowne Plaza Hotel Eilat; Lagoon Hotel Netanya; Rothschild 22 Hotel Tel Aviv; Leonardo Hotel Rehovot; Kings City Eilat; Yoseftal Hospital in Eilat ;Yahel Park; sections of Highway 6; Golda Bridge; Teddy Stadium; Sachnin Stadium; Beit HaNivharot Shefayim; A managing and supervising company for Israel Land Authority, Ministry of Construction and Housing, Ministry of Economy, and the National Insurance Institute; Management and supervision of many projects for the Ministry of Defense and the IDF, Urban renewal in Ramat Gan etc.
Amongst our Clients
NATA, Construction and Housing Ministry; Israel Land Administration; National Insurance Institute; Finance Ministry; Economics Ministry; Agriculture Ministry; Israel Police; Defense Ministry; Transport Ministry; Sports Ministry; Israel Railways; Netivei Ayalon; Netivei Israel; Israel Airports Authority; Dan Cities Union; Jerusalem Municipality; Eilat Municipality; Rehovot Municipality; Herzliya Municipality; Be'er Sheva Municipality and Economic Company; Arad Municipality; Hod Hasharon Municipality; Ashdod Municipality; Maaleh Adumim Municipality; Ashkelon Municipality; Ofakim Municipality; Israel Ports; The Ministry of Culture and Sport; The Wingate Institute; The Soccer Association; Moriah - Jerusalem Development Co.; Ariel Sharon Park; Kibbutz Nitzanim; Kibbutz Yahel; Western Galilee Nahariya Hospital; Ha'Emek Medical Center; Assaf Harofe Medical Center; Eilat Economic Co.; CONTI; COE; Cimolai; KKL; Egged; The Negev Nuclear Research Center; BGU.

Projects
Ilan and Asaf Ramon International Airport

Bay Port Connections' Administration

HaPark Neighborhood, Beer Sheva

Management of Metro Network in cooperation with Ajis

Company Rankings