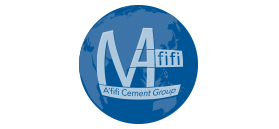 M. Afifi Ltd.
Importing, wholesale marketing and supplying of construction materials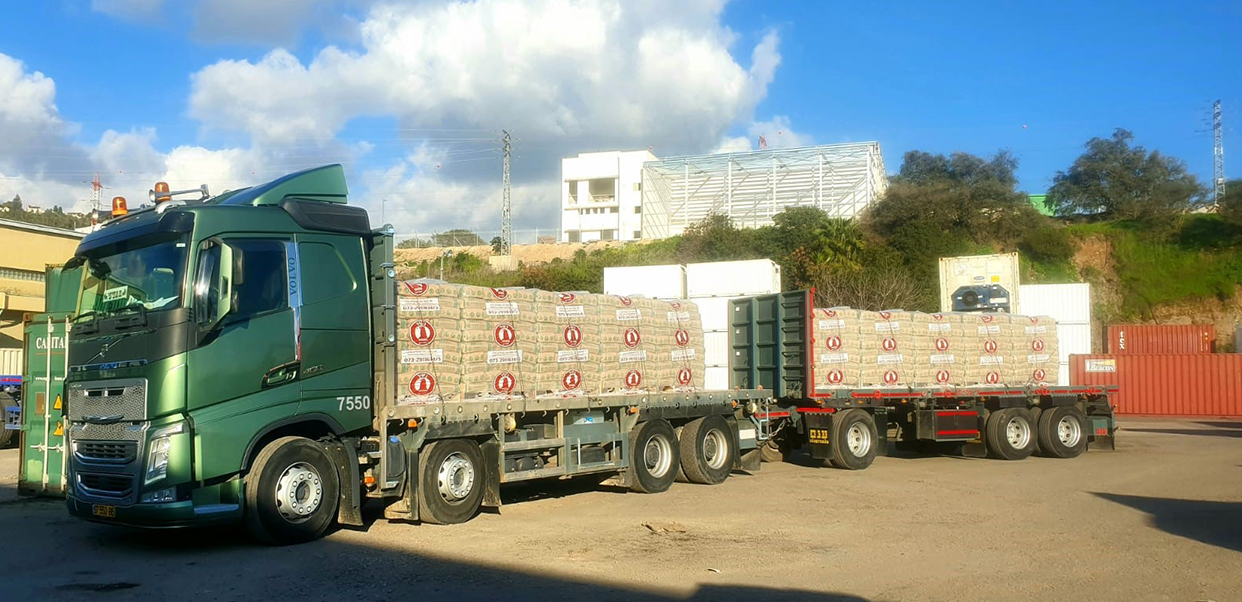 Company's Profile
| | |
| --- | --- |
| Established: | 1967 |
| Line of Business: | Importing, wholesale marketing and supplying of construction materials |
| Address: | 1 HaAriza St., Migdal HaEmek |
| Phone: | 972-4-6474731 |

Company Executives
Muhamed Afifi

CEO

M. Afifi Ltd.

About M. Afifi Ltd.
M. Afifi Ltd. is a wholesale marketer of construction materials to contracting companies and hardware and construction stores. The company is considered to be one of the largest and dominant companies in its industry and its broad and diverse product offering including, among others, grey and black mortar, white cement, ceramics adhesives, sand, quicklime, gravel and gypsum. The company started already in 1967 when it was founded my Mahmood Afifi, as a logistics company for industrial factories and commerce organizations.
In 2004, Muhamad Afifi, the current CEO of the company, took the company's reins and over the years he changes the company's course so that since 2010, transport and logistics became one of its secondary areas of operations and its main area of operations is as aforementioned, marketing and supplying construction materials.
Nowadays, M. Afifi is considered to be one of Israel's largest marketers of Nesher Cements, Israel's largest cement producer, and is the exclusive wholesale distributor of the adhesives company Tamrukir. The company also imports gypsum and dry quicklime from abroad.
Markets Construction Materials in Israel and in the Palestinian Authority's Territories
The company operates across Israel and also markets its products in the territories of the PA. The company also markets grey and white cement in bulk to industrial facilities. In this white cement segment, the company has a market share of about 30% of the Israeli market, and in the Nesher grey cement segment it markets about 15% of the total number of cement bags in the market. The company has a fleet of about 23 heavy trucks which are used for land transport of the company's products to all of its customers across Israel. As a secondary activity, the company's trucks are used for general transport missions both for the private sector and for the public sector and commerce and industrial companies.
Consistent Growth in Profitability and Human Resources
The company's facilities are located in the Migdal HaEmek Industrial Zone and cover an area of almost 17 dunams that includes a logistics center, storage areas, a gigantic containers terminal, parking areas for the huge fleet of trucks, offices etc.
The company's manpower has been recording consistent growth over the years and currently includes almost 27 employees, including transport drivers, workers, stockkeepers, forklift operators and headquarters staff.
One Stop Shop
The company's great advantage stems from the fact that all of its operations are conducted under one roof, from the aspects of imports, storage, logistics and shipping, so that it serves as a one stop shop for its customers. These holistic capabilities enable the company to deliver its products to the customers within very short timeframes and in very attractive prices. Over the years, the company has maintained significant financial stability owing to its conservative financial management, which generated great cost-saving while inventing new and advanced methods for importing and marketing in the construction materials industry.
The Ability to Meet the Requirements of Every Project
The company's enormous storage areas in combination with its vast fleet of trucks guarantee its ability to meet orders of any size including mega-orders. This also guarantees, obviously, fast and particularly efficient service to its customers across Israel.
Services and Products of Maximal Quality
M. Afifi's mission is to deliver to its customers products of the highest quality with humane, warm and devoted service. The order process and the deliveries of the company's products are executed through advanced IT systems and under the principles of uncompromising quality. The company's import, marketing and supply lines meet the strictest quality standards and customized solutions are provided for every customer, owing to a work method that enables simple and fast ordering and shipping which are tailored for the specific needs and characteristics of each customer.

Photo Gallery