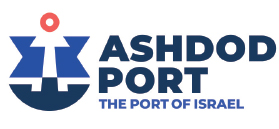 Ashdod Port Co. Ltd.
Port Services, Loading and Unloading Ships, Conveying Cargo, Passenger Services, Logistical Services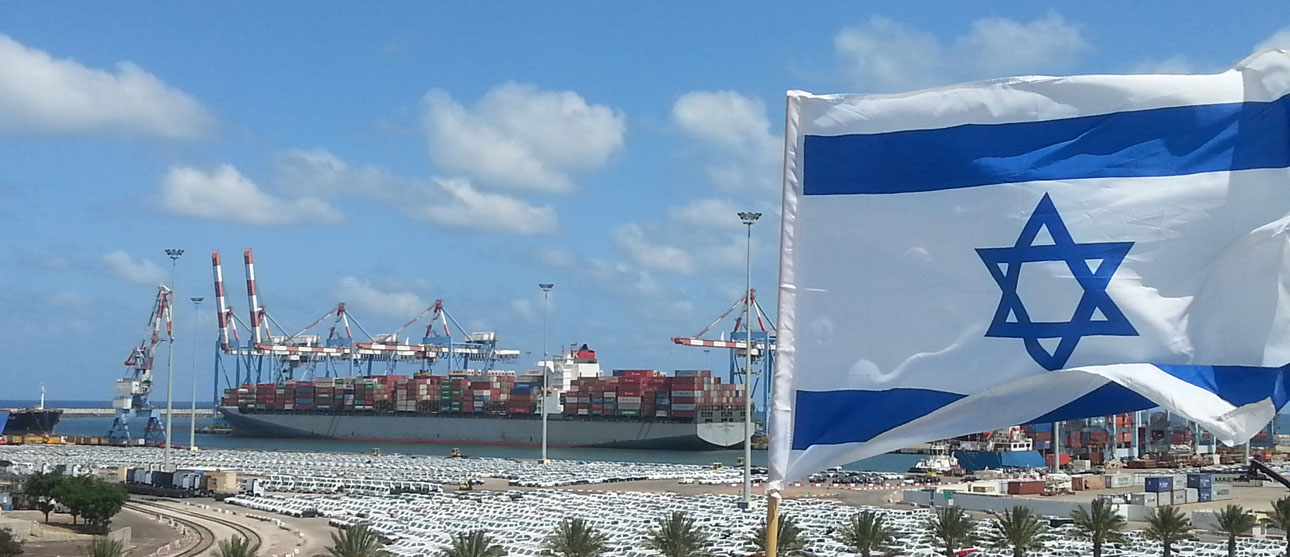 Company's Profile
| | |
| --- | --- |
| Established: | 2004 |
| Line of Business: | Port Services, Loading and Unloading Ships, Conveying Cargo, Passenger Services, Logistical Services |
| Address: | P.O.B. 9001, Ashdod 7719100 |
| Phone: | 972-8-8517604/5 |
| Fax: | 972-8-8517632 |

Company Executives
Orna Hozman Bechor

Chairman of the Board

Ashdod Port Co. Ltd.

Moshe Zana

CEO

Ashdod Port Co. Ltd.

About Ashdod Port Co. Ltd.
Ashdod Port Co. is the is the Port of Israel, and the country's largest and most advanced port. Ashdod Port Co. is a profitable business with work practices based on norms of transparency, financial reporting, proper management, hiring workers on merit and through equal opportunity public tenders. The company's profits are invested in equipment to shorten and streamline logistical processes for customers, while developing the port.
Full Services
Ashdod Port provides customers with a full package of services including logistic services such as: • Berthing / Un-berthing ships • Providing full ship-handling services • Unloading storage and loading cargoes • Containers storage • Passenger ships anchorage infrastructure providing quality service for passengers and baggage handling • The Port hinterland is equipped with warehouses for unloading containers storage as well as citrus and agricultural export warehouses, cold storage, a grain silo, container repair and cleaning services, etc.
Advantages of Ashdod Port
• Proximity to the center and south of Israel, easy access to roads • Proximity to the Suez Canal • Broad and advanced infrastructure including computerized container port managed by TOS systems • Extensive warehouse areas • Proximity to the railway • Innovative computerized port gate for entrance and exit of trucks • Quay with a water depth of 15.5 meters enabling access for huge ships.
Improving Customer Service
The company maintains a strict and uncompromising service policy. In recent years, the company has invested substantial funds in equipment and infrastructure. The company aims to reduce waiting times for ships by using new, sophisticated technological equipment, expanding the work force, and developing new docks and other innovative service initiatives.
Developing Business Systems & Customer Relations Data Bank
The company uses a great deal of its resources in order to consolidate, manage and strengthen contacts with customers' in Israel and abroad, in shipping and logistics. Ashdod Port co. emphasizes customer service and providing direct and swift response to customers' needs, while doing everything in its power to ensure customer satisfaction and implementing many operations aimed at improving procedures, greater efficiency and expanding services.
Ashdod Port is a significant link in the supply chain and handles the removal of obstacles that are not under its direct responsibility, for the benefit of its customers who are its partners. The Ashdod Port Company strives to create an overall synergy in handling procedures, based on its understanding that it is a single synchronized logistic system.
Advanced Technological Services
TOS System
TOS (Terminal Operating System) gives Ashdod Port a clear competitive advantage through the efficiently controlled Port management, thus reaching maximum equipment and resources exploitation and improving customer service.
TOS advantages: Increasing availability and significantly shortening waiting times for loading and unloading of ships and trucks • Receiving latest information and fully tracking operations of ships and containers • Creating direct contact between the port and the ship's agents in real-time operations of the ship • Enhancing coordination between customers and ships' planning.
ERP System
Out of the need to improve and streamline the connection between the company and the customers, the port operates innovative ERP systems to manage and control operational, logistical and financial procedures.
Website
The company's website offers clients a complete service pack including information and reports on ship and cargo activities at the port. The site allows its users easy access to all port activities, and is adapted to mobile phones, tablet and desktop.
Automatic Entrance Gateway
The gateway is the central automatic gateway for trucks, operated by advanced computerization, including computers identifying license plate numbers and containers and biometric identification of drivers • the gate has 32 lanes, each with weighing machinery for trucks • electronic messaging for rapid flow of trucks to and from the port • camera tracking of trucks with checking procedures including messages to locate containers sent during transit.
New Grain Terminal
The company is upgrading quay 21. This is a unique project that will conclude with 2 state-of-the-art terminals - a containers terminal and a grain terminal.
The new grain terminal will be equipped with new cranes and 2.3 km long conveyor belt for grain, transporting cargo outside the port. Quick, direct, efficient, and clean. The grain unloading rate will be up to 8 times higher than the current rate - up to 1,200 tons per hour.

Facebook Updates

Photo Gallery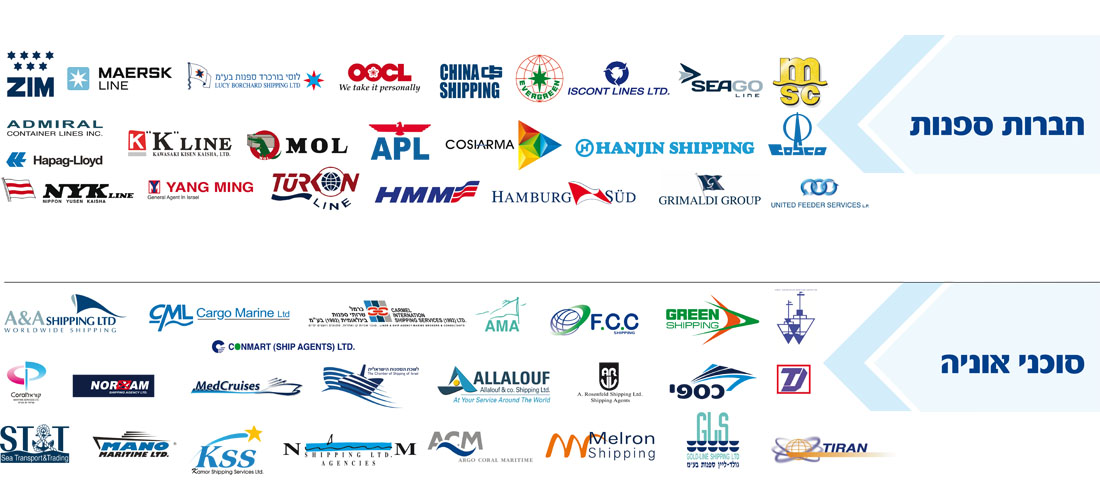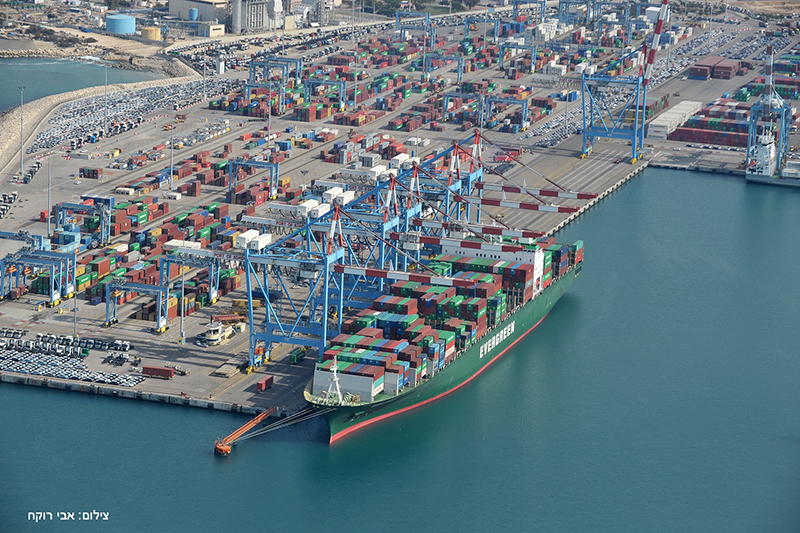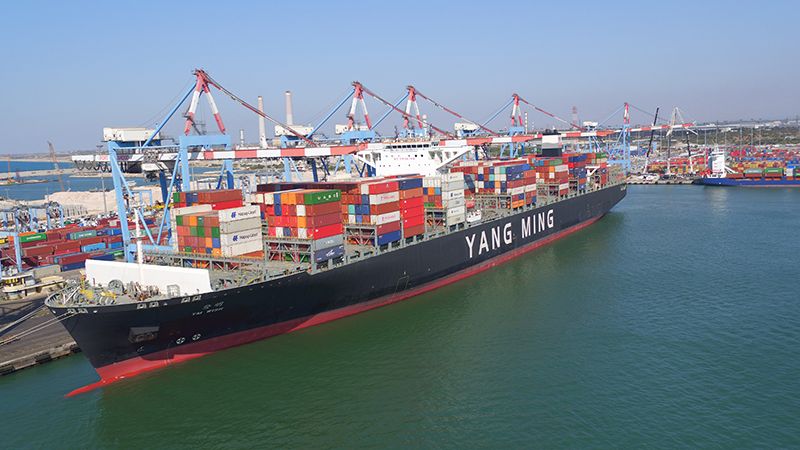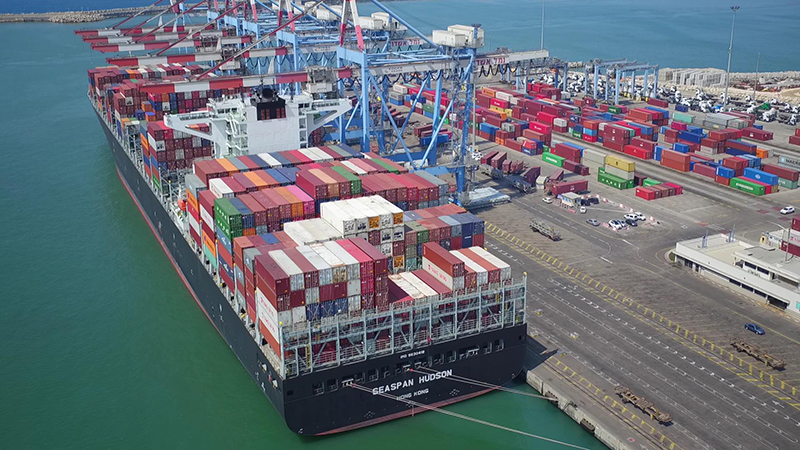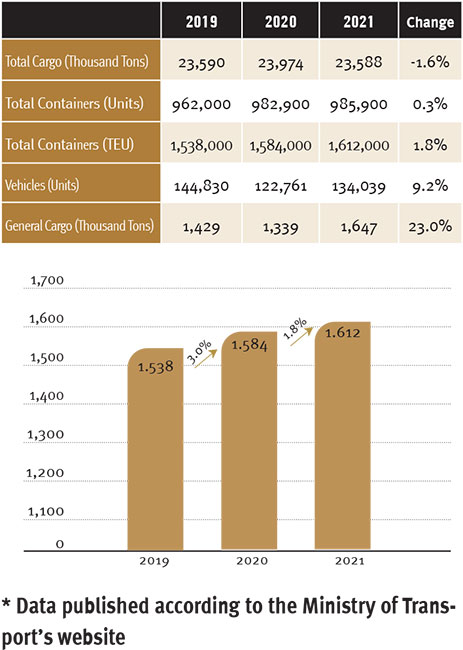 Data published according to the Ministry of Transport's website
pr photo

Company Rankings

Articles about Ashdod Port Co. Ltd.