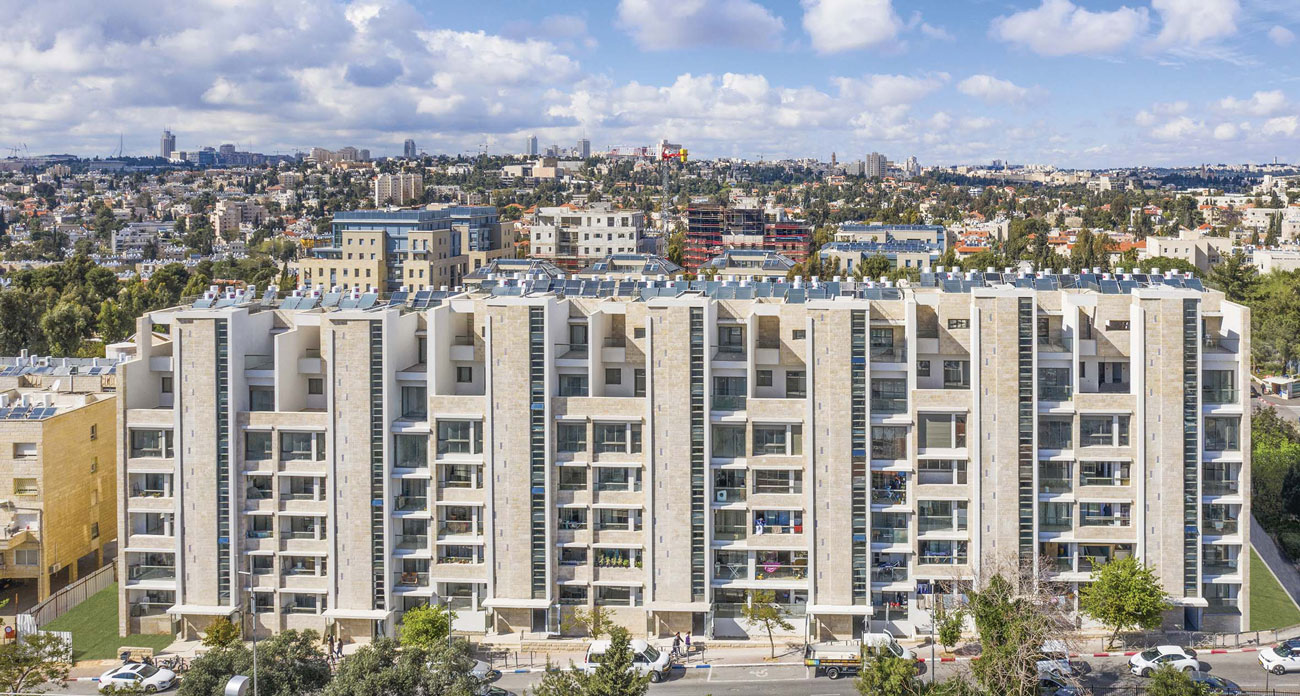 Company's Profile
| | |
| --- | --- |
| Established: | 2010 |
| Line of Business: | Project management, urban renewal |
| Address: | 15 Rashba St., Jerusalem (Chief Executive Office) |
| Phone: | *3687 |
| Fax: | 972-2-6500115 |

Company Executives
Alexander Brochandel

Chairman

MANOS GROUP

Shmuel Chai Reuven

CEO

MANOS GROUP

About MANOS GROUP
Manos Group is one of the most prominent groups in Israel in the field of residential real estate. According to the Madlan - Globes Urban Renewal index, the company is the leading developer in urban renewal in Jerusalem.
The group has a wealth of experience that has been gained in the various projects under its management, including 13 projects that have been successfully delivered, and dozens of other projects that are currently in advanced planning and construction stages. Every project is meticulously designed and planned, and it is built to a high standard of quality. A number of groundbreaking projects have been managed by the company in the field of urban renewal in Israel, including the building at 22 Rivka St., one of the largest NOP projects in Israel, featuring eight entrances, 56 existing apartments, and 28 new apartments. Another impressive achievement is the project at 4 Bolivia St. which also features eight entrances, 48 existing apartments, and 40 new apartments.
"This house is me"
By bringing outside-the-box thinking, innovative activities, high standards, and taking great care of every tenant's short and long term needs, Manos Group brings a fresh touch to the Israeli real estate market. The three-way connection of the tenant, the family, and the community exists in each of its projects. Its slogan "This house is me" expresses the core values of the company and its employees.
The company's customers benefit from quality, professional and continuous assistance throughout the project, from the negotiation stages to the delivery stage of the new apartments and afterward. The thousands of customers who have chosen the group to manage their most valuable properties are a testament to the company's core values. The tenants who own the property,together with the management and the various consultants - architects, legal consultants, engineers, executives, and service personnel, are jointly accountable and operate with dedication and uncompromising professionalism for making the dream of an apartment come true. The Manos Group team understands the responsibility of being entrusted with the management of a tenant's most valuable property and works with professionalism and responsibility to guide their customers to their new home!
Organizational and financial strength
The group's organizational and financial strength has helped it over the years to develop and manage close strategic relationships, and benefit from quality collaborations with the major banks and financial institutions in Israel. All of the company's projects are financed by the largest banks in Israel.
Human capital
The group is led by highly qualified and experienced professionals in Israel, who work in an efficient organizational structure that allows them to lead several projects simultaneously.
Group management
Shmuel Chai Reuven, CEO
Shmuel is a second-generation contractor, who holds a bachelor's degree (LL.B) in law and an additional bachelor's degree (B.A) in business administration with a specialization in finance. Having been involved in the real estate industry since an early age, Shmuel has extensive experience managing and initiating projects. Under his dedicated management, he initiated dozens of unique projects that have been successfully completed over the past 13 years.
Alexander Brochandel, chairman of the group
Alexander is a member of a long-standing family of entrepreneurs, with a bachelor's degree (LL.B) in law. During his career, he gained extensive experience and promoted groundbreaking projects in the field of real estate and urban renewal. Alexander also serves as the Company's legal adviser.
Selected completed projects
22 Rivka St., Ba'aka neighborhood, Jerusalem - NOP 38/1 project, one of the largest and most complex projects in the field of urban renewal carried out in Israel. As part of the project, the company renovated and upgraded 56 existing apartments and added 28 new apartments. The project was successfully delivered.
4 Bolivia St., Kiryat HaYuval neighborhood, Jerusalem - large-scale NOP 38/1 project with 8 entrances. A unique and very complex project in the field of urban renewal. As part of the project, the company improved 48 existing housing units and added 40 new housing units. The project was successfully delivered.
Ramot Hayaroka, Ramot neighborhood, Jerusalem- The Ramot Hayaroka project includes 8 buildings which consist of 153 apartments. The project is located in the Ramot neighborhood in northern Jerusalem, as part of which eight buildings were built overlooking the valley.
This project is characterized by uncompromising and inspiring planning and execution. The different apartments in the project are diverse, all of them excel in spacious design and have easy access to sunlight and fresh air thanks to the spacious balconies and gardens.
The project is situated in a particularly attractive location in the old Ramot neighborhood, with maximum accessibility to the city's main transportation arteries, providing tenants with a breathtaking view 365 days a year. Families and tenants enjoy a warm, high quality community that offers excellent community and urban services.
Additional projects that have been completed and populated in Jerusalem
The projects at 2 and 10 Dahomey Street, 63 Shaul HaMelech St., 5 and 10 Reish Lakish St.,
5 Abba Hilkiyah St., 4 Elazar HaModai St., 6 Deedes St., 10 Ben Yafuneh St., 5 Yam Suf St.
Additional projects in planning and execution stages in Jerusalem
28 Eliezer HaLevi St., 3 Yam Suf St., 22 Mexico St., 34 Shimoni St., 3 HaShayarot St.
Pinui Binui projects in planning stages
116 Hebron Road, 18 Bar Yohai St., Uruguay
Jerusalem complex, Ussishkin Rishon Lezion, and others.
In addition, the company operates several new projects nationwide that are not part of urban renewal.

Photo Gallery