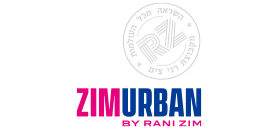 Rani Zim Shopping Centers Ltd.
Development, Construction and Management of Commercial Centers


Company's Profile
| | |
| --- | --- |
| Established: | 2009 |
| Line of Business: | Development, Construction and Management of Commercial Centers |
| Address: | 9 Bareket St., Petach Tikva |
| Phone: | 972-73-7962555 |
| Fax: | 972-3-6096000 |

Company Executives
Rani Zim

CEO and Founder

Rani Zim Shopping Centers Ltd.

Yoav Kaplan

Deputy CEO

Rani Zim Shopping Centers Ltd.
Senior Executives
Avishay Avraham CEO
Benny Halif CEO of the management company and Chief Marketing and Properties Officer
Oded Dolinsky CFO
Zehavit Shahaf Legal Advisor

About Rani Zim Shopping Centers Ltd.
Rani Zim Shopping Centers Ltd. was founded in 2009 and it mainly operates in the development, construction and management of commercial centers, and the purchasing, development and betterment of lands in Israel. The company's business vision focuses on the accelerated development of open commercial projects that combine retail, entertainment and services, with a designated specialization pertaining to the Arab
society in Israel. In March 2018, the company shares were listed on TASE. The company is controlled by Rani Zim, who owns approximately 54% of its shares.
Rani Zim in Numbers
7 commercial centers in the towns of: Ma'alot, Beit She'an, Netivot, Arad, Yarka, Um El Fahem and Nof HaGalil. 7 complexes currently under construction and entrepreneurship: Kfar Saba, Ganei Tokva, Tira, Taibe, Rahat, Um El Hahem, Arabe-Schnin, and Tamra.
Over 90,000 sq.m. of commercial areas: that are managed by managers who are company employees and hold an impressive track record in the field of retail, the average occupancy rate of the company's existing centers is approximately 95%, and a low revenue load for the renters. Over 130 chain stores and brands in the fields of fashion, footwear, cosmetics, supermarkets, pharma, cafes, restaurants, leisure, electricity, electronics, furniture, books, jewelry, houseware and gifts and more, as well as additional services such as banks, HMOs, clinics and games.
Land for future development and liquidation in Monfort lake in the Galilee, Kfar Saba and Sderot.
The Company's Prospects
The prestigious Ganei Tikva project that was purchased in 2019 has a 9,000 sq.m. for rent which will include three levels and an underground parking lot. Due to open in 2022.
The Flagship Project in the Sharon Region: A Unique mix-use project under construction, which would combine offices, logistics and employment areas, server farms, commerce, leisure, entertainment and more, in the city of Kfar Saba. In total, this project, which is planned in stages, would include: a 5,000 sq.m. server farm, 15,000 sq.m. of commerce areas, 31,000 sq.m. of logistics and/or offices, and about 1,100 sq.m. of parking spaces, some open and some subterranean. The project is located in the eastern part of the city in the Sharon region, near route 6 between Horashim junction and Eyal junction, and its 60 dunam outdoor area is an open market and an eco-park in cooperation with the Kfar Saba Economic Development Cooperation. The commercial project is due to yield revenues for the company as of 2022.
Extensive Operations in the Arab Sector
Rani Zim Company's strategic activity in the Arab sector in Um El Fahem and Yarka will also include a third project. In 2020 construction work for a unique commercial and entertainment project began in Tira, in an approx. 5,000 sq.m. the launch of which will take place during 2021.
Tira, Tamra, Rahat, Taibe and Arabe are the next towns in which strategic conceptual 10,000 sq.m. projects are planned.
Executive Team
Rani Zim, Chairman of the Board: Thanks to his far-reaching vision, the company became a real estate group that initiates, manages and constructs diverse commerce and entertainment projects. Rani founded and publicly issued the food retail chain Kimat Hinam and sold his holdings in it in 2012 with a valuation of NIS 350 million. He is also the owner of Value Capital, through which they recently acquired the funds, portfolio management and stock exchange activities of "Psagot". Additionally, he is also a partner in Brenmiller Energy, which is active in the energy storage field, the office equipment chain Office Depot, and of Duty Free, Touch It and additional activities. Rani maintains extensive retail experience alongside a deep understanding of yielding real estate.
Yoav Kaplan, Deputy CEO and CEO of the company's subsidiary, "Reka Group", manages the business development and business strategic design array, while adjusting it to the changing market and environmental conditions. In his vast activity he led the company to progress, innovation, differentiation and a relative advantage in the complex field of retail. The experience he acquired in Reka Group, which currently focuses in yielding projects in the Arab sector, serves as an important base of the company's activity. Yoav maintains over 20 years of experience in commercial entrepreneurship, and initiated "Big Fashion Ashdod", among others.
Avishay Avraham, CEO, holds a BA, Accounting and Business Administration; and CPA.
Avishay has vast experience in managing private and public companies as well as in managing funds, business development, raising funds and debt from the capital market and the public, and working with the banking system.
Beni Halif, CEO of the management company and Chief Marketing and Properties Office.
Oded Dolinsky, CFO: An accountant.
The Group's Strategy
The Group's strategy is based on several major pillars: focusing on urban centers while emphasizing extending the network into the Arab segment in the periphery and in neighborhood complexes. Increasing the operating profits of the yielding properties, optimal utilization of the building rights in the existing centers and development of company owned lands, maintaining economic rent while taking into account, inter alia, the rent burden and the tenants' management fees to revenues ratio, expanding the company's operations through the development of lands, existing properties and acquisitions and acquiring properties with significant betterment potential, diversifying the renters' mix and adjusting it to the changing consumerism while focusing on entertainment as a leading value, services and basic consumption, executing the development against preliminary renting to anchor tenants or strong demand indications and a conservative leverage level alongside health growth.
Consistent Equity Growth
In recent years, the company recorded an impressive and consistent growth in equity, with NIS 132M in 2014, NIS 194M in 2015 and an increase to NIS 452M at the end of 2020. The con-sistent growth is also expressed in the company's aggregated net operating profits (NOI), which amounted to NIS 30M in 2016, about NIS 40M in 2019-2020, and an expected NOI of about 58.5M for the current year, on the basis of signed contracts.
The Company's Customers
The company's customers, in its various centers throughout Israel, include Israeli and global companies and public institutes, including fashion and clothing companies, footwear companies, pharma companies, electronics and appliances companies, book companies, HMOs, financial institutes, communication companies, marketing chains, food and catering companies, cafes and restaurants, eyewear stores and more. In its centers in the Arab segment, about 80% of the tenants are national chains and 20% are leading local business owners.

Company Rankings