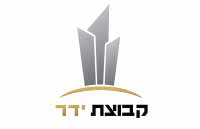 Yadar Group Ltd.
Initiating and constructing real estate projects, specializing in urban renewal projects in the Tel Aviv area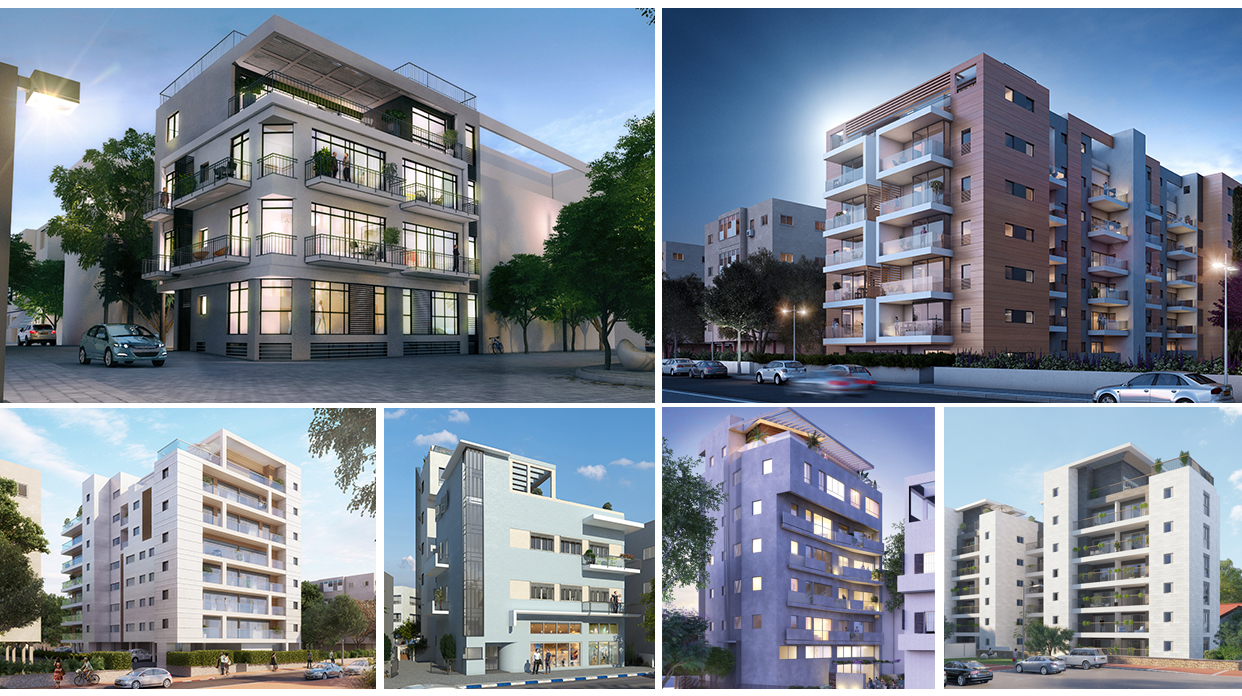 Company's Profile
| | |
| --- | --- |
| Established: | 1999 |
| Line of Business: | Initiating and constructing real estate projects, specializing in urban renewal projects in the Tel Aviv area |
| Address: | 128 Menachem Begin Rd., Tel Aviv |
| Phone: | 1-700-555615  |

Company Executives
Tamir Ran

Founding Partner

Yadar Group Ltd.

View Profile

Tamir Ran

Eli Yosimov

Founding Partner

Yadar Group Ltd.

View Profile

Eli Yosimov

Zion Otmazgin

CEO

Yadar Group Ltd.

View Profile

Zion Otmazgin

About Yadar Group Ltd.
Yadar Group is a leading and experienced construction and contracting company that has been operating in the Israeli real estate field for over 20 years, and specializes in urban renewal and retrofitting apartment buildings according to NOP 38. Over the years, the group executed the planning and building in a variety of projects, including apartment buildings, villas, preserving historical sites and structures, etc., and it enjoys an excellent reputation thanks to the extensive experience it accrued over the years.
Yadar provides most services under a single roof, and its staff includes engineers, architects, interior designers and other professionals. Clients enjoy first-rate personal and professional service, as well as high-quality work and a commitment to meeting deadlines. All projects are overseen by a bank that ensures a peace of mind. Yadar was one of the first companies in Israel to upgrade old apartment buildings, and today it specializes in NOP 38/1 and 38/2 projects. In addition to renovating and expanding existing apartments, Yadar offers high-quality planning services to apartment owners at attractive prices. Despite being an intimate "boutique" company, the group possesses extensive resources and has the ability to work on many projects simultaneously, including projects at different stages of marketing, planning and construction.
NOP 38
The Group is experienced with NOP 38/1 projects, in which existing apartments are renovated and upgraded and new apartments are built above the existing ones, as well as with NOP 38/2, where a completely new building is built after demolishing the old one. Yadar is active mainly in Tel Aviv, Nes Ziona and Rishon LeZion, and has currently completed and populated 5 projects, while 4 additional ones are under construction. In addition, the group maintains 6 other projects, half of which are pending approval and half the other half are approved conditionally. One of Yadar's unique is that it offers its clients the combination between being a boutique company, which provides personal service, to its abilities enabling it to work simultaneously on many projects in various stages, as of the planning stage, through construction and up to marketing. Yadar is one of the first Israeli companies that began to work regarding upgrading old residential buildings, even prior to NOP 38/1 and 38/2 validation. Currently, Yadar focuses on projects preformed within the program, and in addition to renewal and addition of apartments, offers meticulously executed and cost-effective planning and construction services.
The Projects' Residents – Full Partners Along the Way
Yadar prides itself in dozens of projects and in interfacing with thousands of residents throughout the country, within NOP 38/1 projects. The group's executives view the residents as full partners throughout the process; therefore the executives are available for every question and request of each and every resident, throughout the process.
Comprehensive Service
The Group is proud of its professional high-quality staff. All the experts and subcontractors are highly experienced in their fields. Yadar is loyal to its employees and subcontractors, and insists on professional, uncompromising excellence and on competitive prices. Yadar's various departments work together in full cooperation, leading to professional synergy and unparalleled excellence. These departments include an in-house marketing department, created of a desire to constantly supervise the market and know what's going on in real time, including real estate price fluctuations.
Yadar's large Construction Department comprises all the experts needed in the field, such as contractors, engineers, foremen, construction workers and others. The Engineering and Project Promotion Department specializes in ongoing contact with the clients, enabling every home owner in a NOP 38 project to receive a customized apartment, adapted to their needs and desires. This department includes an in-house architect who provides clients with professional services – in addition to each project's external architect, who is responsible for the project's overall plans. Yadar's architect works with the city councils to obtain permits for all changes and additions.
Furthermore, the group employs an interior designer in its Home Alterations Department, who plans all the smal,l yet important, details in the new or renovated apartment, together with the home owners. This department handles all "after sale" activities, accompanying the clients until completion and population.
The Group has a project manager who is responsible for advancing projects with the various authorities in order to accelerate the permit process. In addition, the Group has an engineer constantly present in the relevant municipalities, who is in continuous contact with the relevant experts in each city and makes sure that all matters are dealt with as quickly as possible. The intensive presence of the Group's representatives in the municipalities is an important advantage that makes it possible to advance the Group's projects rapidly and efficiently.
Prominent Projects
Yadar Complex on HaHashmal – A project in an up and coming area at the heart of Tel Aviv, near Rothchild Boulevard, Allenby and Begin streets. The two-building project includes one building for preservation with three residential units and commerce, and a second building for evacuation and construction, NOP 38/2, with 16 residential units and commerce. A joint robotic underground parking lot will serve the residents of both buildings.
The Yadar Group builds complexes such as Yadar BaNegba, which consists of three buildings. This up-scale residential project in the center of Nes Ziona is situated in one of the most desirable neighborhoods of the city. The project includes penthouse apartments, and 4- and 5-room apartments with sun balconies, safe rooms and more, and is located in a friendly, family-oriented area near green parks, public institutions, commercial centers and public transportation.
Yadar's Project at Aminadav comprises three buildings and is situated in Bitzaron, a Tel Aviv neighborhood that is undergoing gentrification. The project consists of new 4-room apartments and penthouses, with doubled underground parking. The buildings' facades will receive a new contemporary look, using innovative and high-quality materials.
The Yadar Group is prepared to contend with all types of challenges and knows how to overcome all obstacles in NOP 38 projects, which are the most complex projects in the construction industry. The Group's clients enjoy personal and professional service, as well as the reassurance that there is one "home" responsible for the entire process and that it will make sure they are pleased with the work as well as with the results.

Facebook Updates

Projects
4 Yehuda Leiv Pinsker St., Rishon Lezion

Yadar Complex, Aminadav Bitzaron, Tel Aviv

4 HaHashmal St., Tel Aviv

Facts & Numbers


8
Total Projects before building permit

5
Total Projects after building permit

1
Total Projects Populated in 2018