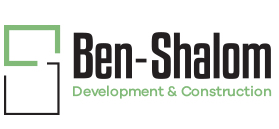 Ben Shalom Development and Construction
Real estate development & construction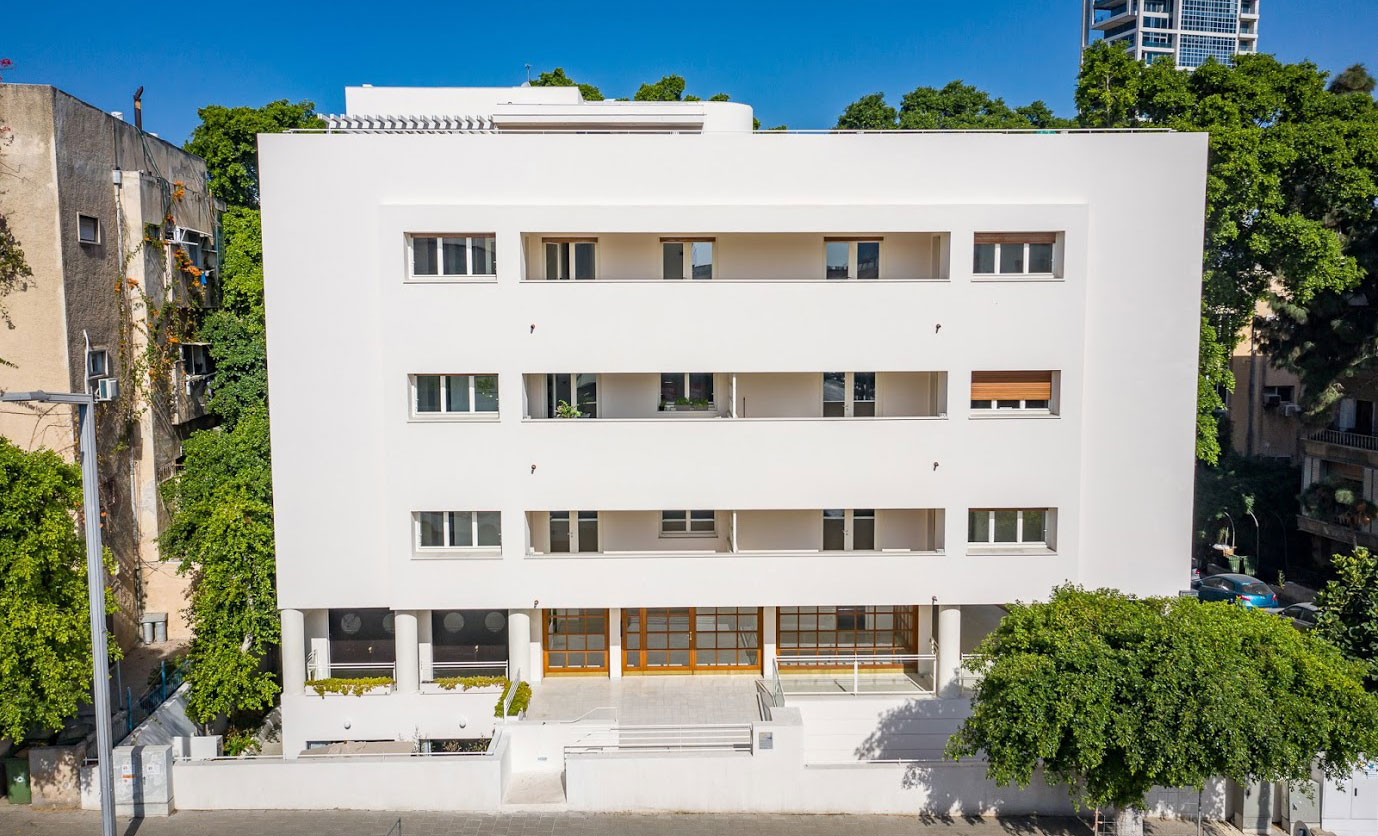 Company's Profile
| | |
| --- | --- |
| Established: | 1970 |
| Line of Business: | Real estate development & construction |
| Address: | 4 Aharonovich St., Tel Aviv |
| Phone: | 972-3-5759595 |
| Fax: | 972-77-7878700 |

Company Executives
Yehusha Ben Shalom

Chairman

Ben Shalom Development and Construction

Eli Ben Shalom

Co-CEO

Ben Shalom Development and Construction

Itamar Ben Shalom

Co-CEO

Ben Shalom Development and Construction

Ori Tzur

CBDO

Ben Shalom Development and Construction

Keren Zerah

CFO

Ben Shalom Development and Construction

Effi Chacham

Sales Manager

Ben Shalom Development and Construction

About Ben Shalom Development and Construction
Ben Shalom is a leading real estate construction and development company. Throughout its 50 years of operation, Ben Shalom acquired extensive and unique reputation due to its unwavering construction capabilities and special work relations with its clientele.
Established in 1970 by Yehusha Ben Shalom, the company has extensive experience in development in Tel Aviv, including construction and procedural, planning and architectural aspects. Over the two past decades, the company constructed dozens of varied projects in the city, including projects in cooperation with Ezra VeBitzaron, luxurious preservation projects and urban renewal projects.
Credibility, Integrity and Personal Treatment
The company's employees and managers form a skilled, senior and professional team, and most of them have been with the company for many years. Ben Shalom believes that work relations with clients, based on credibility and integrity, guarantee fruitful cooperation, project success, security and peace of mind. The company champions the values of integrity and fairness, meets its obligations to clients and meticulously complies with timetables.
Its unwavering construction professionalism, along with the best-in-class service and performance that the company is known for, provide an added value that clients benefit from.
Areas of Expertise
Development
Ben Shalom specializes in urban renewal projects (NOP 38, evacuation & construction), combination deals and others, and assists the whole process, from locating the transaction, through drafting the purchase agreement or agreement with the owner, managing the planning, licensing, financing and bank assistance stages, marketing, project construction by the company's construction division, delivering the key to clients and registering the condominium at the Israel Land Registry.
Construction
Since its inception, Ben Shalom has been consistently constructing a wide selection of project, including the development and construction of urban renewal (NOP 38) projects, and has completed the construction of seven NOP 38 projects and is currently in the process of constructing and planning 10 additional projects. Furthermore, the company constructs public institutions and structures, complex architectural structures, building preservation, structure betterment and high-end residence upgrades, and also constructs projects for the Ministry of Defense.
Building Preservation
In recent years, Ben Shalom has become specialized in preserving historical buildings in Tel Aviv and is a recognized contractor of Ezra VeBitzaron and the Tel Aviv Municipality's Preservation Department. This operation requires construction work according to particularly high standards and exceptional finish level.
Prominent Projects – NOP 38
Completed projects: 18 Shalom Alechem St., Tel Aviv, 4 Aharonovich St., Tel Aviv, 8 Sderot Hen St., Tel Aviv, 11 Masaryk St., Tel Aviv, 42 Frug St., Tel Aviv, 7 Yesod Ha'maala St., Hod HaSharon, 9 Yesod Ha'maala St., Hod HaSharon.
Projects in construction: 10 Dizengoff St., Tel Aviv, 3 RASHBAM St., Ramat Hasharon, 72 Ben Yehuda St., Herzliya, 13 Yesod Ha'maala St., Hod HaSharon.
Projects in planning: Tel Aviv – 29 Horkanos St., 30 Shalom Alechem St., Tel Aviv, 101 Jabotinsky St., 13 Shefer St., 15 Sheffer St., 194 Ben Yehuda St., 12 Mintz St., 28 Shalom Alechem St., 47 Pinsker St., Hod HaSharon – 11 Yesod Ha'maala St., 13 Yesod Ha'maala St., 59 Ben Gurion.
Prominent Projects - Building Renovations and Preservation in Tel Aviv
10 Nachalat Binyamin (building preservation and construction of 20 new residential units), 9 Luntz, 90 Ben Yehuda, 12 Kehilat Budapest, 150 Ibn Gavirol, 170 Dizengoff, 33B Nachalat Binyamin, 21 La Guardia, 4 HaNeviim, 186 Ben Yehuda, 13 Benbenishti, 37 Perets Hayut, 28 Saharon, 37 Igal Alon in Herzliya, 44 Bazel in Herzliya Pituach, 39 Arba Ha'Aratzot, 33 Yehusha Ben Nun, 22 Hashachaf in Yafo (preservation, reinforcement and addition of one story), 3 Hakerem, 2 Benbenishti, 7 Meron, 72 HaEzel, 38 Bar Kochva, 35 Arba Aratzot, 14 Aminadav, 153 Ben Yehuda, 154 Ibn Gavirol, 32 Neve Shaanan, 12 Benbenishti, 17 Yehusha Ben Nun, 22 Yishayahu, 102 Jabotinsky, 101 Hertzel, 59 Sokolov, 15 Kalisher (preservation), 1 Hen Ave., 14 Tagor, 11 Berenson, 3 Bialik (preservation), preservation of two water towers in Tel Aviv at 9 Beit Shamai, 9 HaTaasiya building renovations and construction of 20 lofts, 60 Yehuda Halevy (preservation), 4 Sheinkin, 56 Allenby, 12 Gottlieb (preservation through construction), 29 Rothschild (preservation through construction).
Prominent Projects - Outside of Gush Dan
Kibbutz Beit Zera - construction of 2 residential neighborhoods - Pecan and Musa.
Kibbutz Sha'ar HaGolan - construction of an assisted living residential building; residential neighborhood - HaNachal; construction of part of the Golan plastic products factory.
Kibbutz Gesher - preservation and restoration of the old Gesher; model development of the Rotenberg/Naharayim power plant; construction of a residential neighborhood and assisted living residential building.
Kibbutz Kinneret - construction of a residential neighborhood and factories.
Kibbutz Maagan and Kibbutz Beit Alpha - construction of residential houses.
Ministry of Defense - construction of various structures inside facilities and bases that require high security clearance.

Facebook Updates

Photo Gallery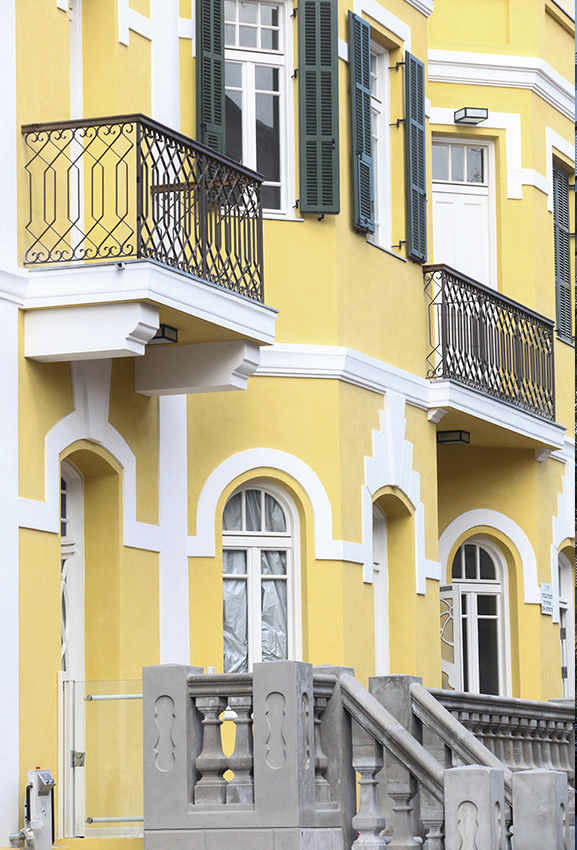 10 Nachlat Binyamin St., Tel Aviv
PR Photo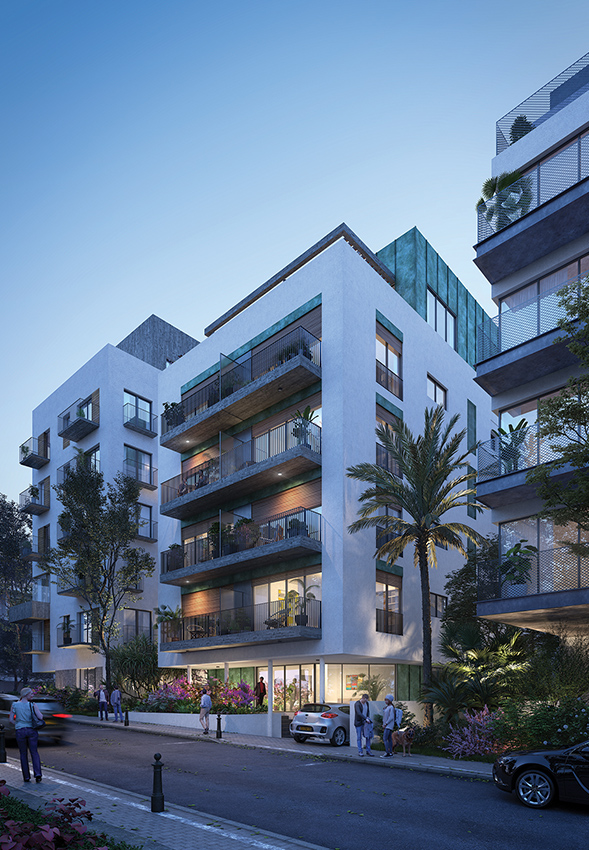 13 & 15 Shfer St., Tel Aviv
PR Photo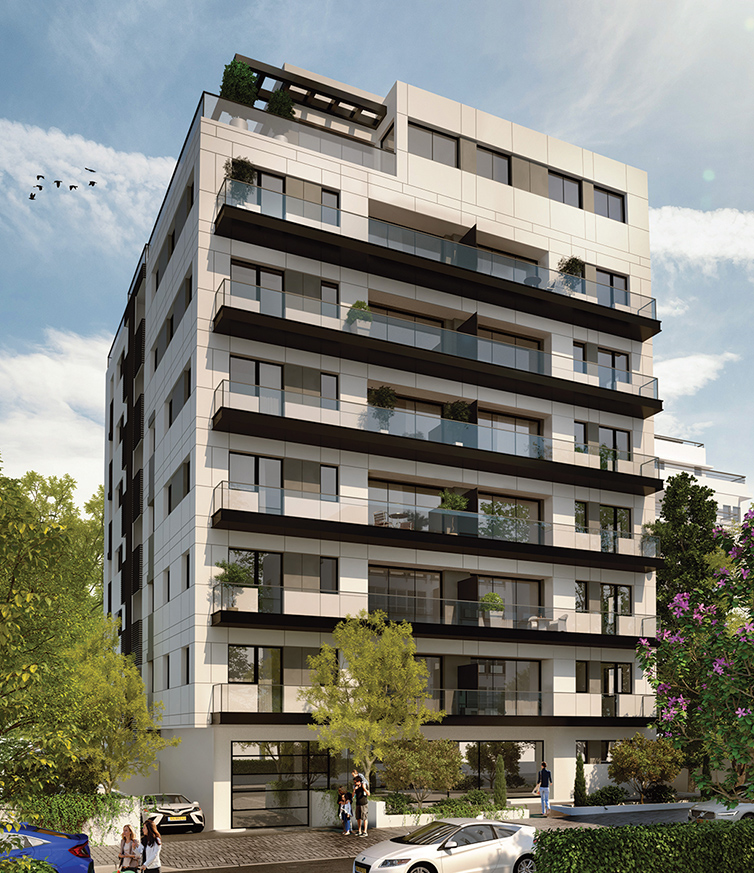 3 Rashbam St., Ramat HaSharon
PR Photo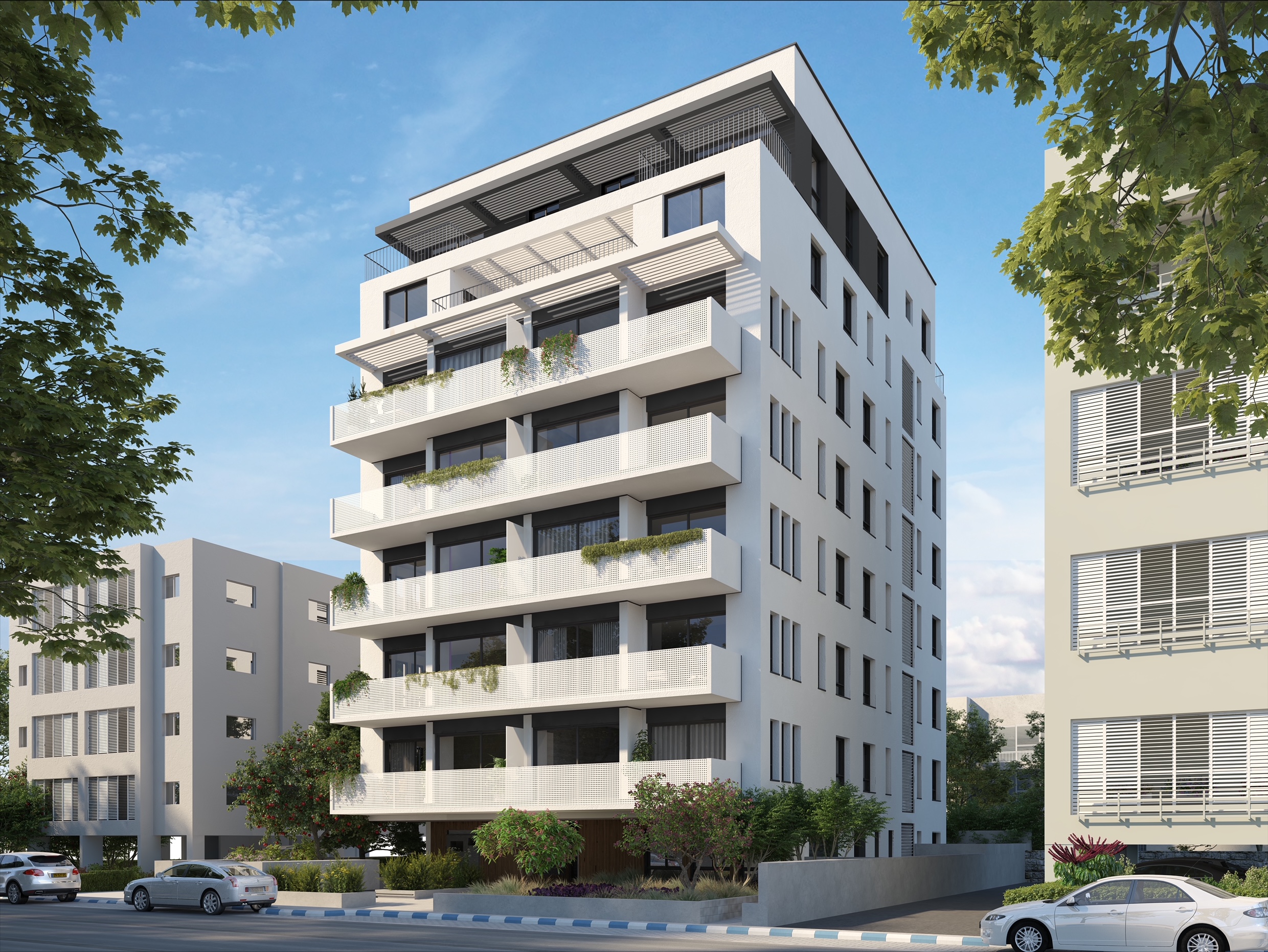 101 Jabotinsky St., Tel Aviv
pr photo