Ganor, Levy, Boker Accounting Firm
Accounting firm with offices in Jerusalem and Tel Aviv, which provides services to a wide range of clients from Israel and abroad, icluding business and financial consulting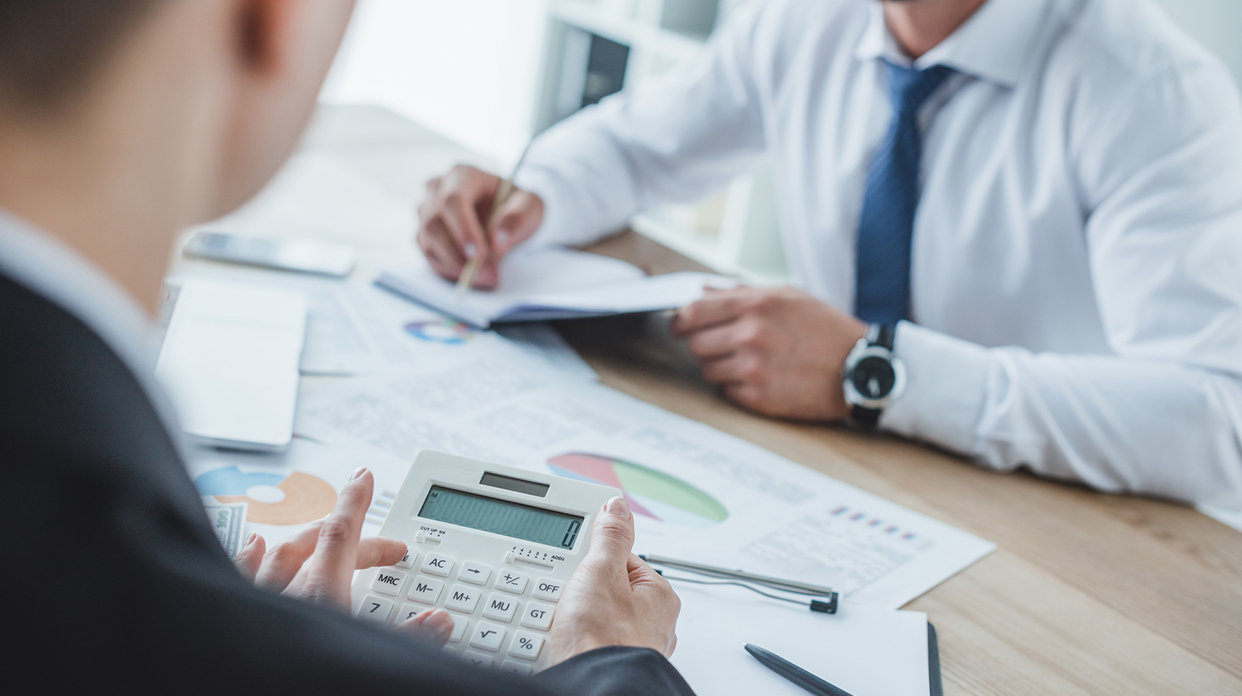 Company's Profile
Line of Business:
Accounting firm with offices in Jerusalem and Tel Aviv, which provides services to a wide range of clients from Israel and abroad, icluding business and financial consulting
Address:
Jerusalem Office
42 Agrippas St., 4th floor
Tel Aviv Office:
150 Menachem Begin Rd., WE Tower, Tel Aviv
Tel: 972-35441093
Phone:
972-25420420

Company Executives
Matityahu Ganor

Partner

Ganor, Levy, Boker Accounting Firm

Eitan Levy

Partner

Ganor, Levy, Boker Accounting Firm

David Boker

Partner

Ganor, Levy, Boker Accounting Firm

View Profile

David Boker

Ronen Ganor

Partner

Ganor, Levy, Boker Accounting Firm

About Ganor, Levy, Boker Accounting Firm
Ganor, Levy, Boker Accounting Firm provides comprehensive accounting services to a large range of clients from Israel and abroad, including financial and business consulting. The firm's main areas of activities are: internal and external audits, financial reports, assessing companies' worth, financial due diligence, business plans, financial opinions for courts of law, and tax counsel.
The firm's clients come from the public sector, the private sector, and the third sector. Public sector clients include government ministries, Israel Innovation Authority, municipalities and other large government entities. The firm's private sector clients consist of hundreds of businesses in a large variety of fields, from small local businesses to large multinationals and investment funds. The firm also provides accounting services to numerous Israeli NGOs and academic institutions.
Ganor, Levy, Boker was founded in 1997 and today has a staff of 42, of whom 20 are CPAs. The four partners, Matityahu Ganor, Eitan Levy, David Boker and Ronen Ganor are personally involved with all of the firm's clients and oversee all of the firm's activities. The partners are also involved with the clients' business decisions, providing valuable professional advice regarding the financial and tax ramifications of business initiatives and transactions. The firm has two offices, one in Jerusalem and one in Tel Aviv, making it convenient to serve clients from all over the country. The partners believe that it is important to know their clients as well as possible, and they espouse a hands-on, personal approach, placing a great deal of value in accruing in-depth knowledge about each client's activities and in frequent face-to-face meetings. The firm boasts a "homey" atmosphere, with most clients retaining its services for many years and new clients mainly arriving by word of mouth.
Public Sector
Ganor, Levy, Boker serves a range of public sector clients, covering all levels of government. Among its major government clients are several ministries, including the Ministry of Health, Economics, Labor, Interior, Religion, and Justice. The firm has provided over the years accounting and audit services to other public-sector clients including municipal authorities throughout Israel, such as Holon, Karmiel, Ashkelon, Lod, Or Yehuda, Mateh Yehuda, Mateh Binyamin Regional Council and others; the East Jerusalem Development Co.; the Dead Sea Preservation Government Co.; and the Office of the President of Israel. In addition, numerous municipal planning and construction committees, regional religious councils, and government-owned hospitals are among the firm's clients.
The firm has won a tender to preform audits and provide financial opinions for the Israeli Innovation authority, which adds considerable experience to our firm in the High Tech, Bio-Tech and Fin Tech fields.
The firm frequently bids on government tenders, and has won several significant new accounts through tenders. Since many government agencies are located in Jerusalem, the firm's presence in that city is a valuable benefit, as is its extensive experience with the public sector.
Private Sector
The firm provides accounting and business consulting services to hundreds of companies in many different industries, including construction, tourism, retail, high-tech and others. The firm's accountants are in close contact with their clients, and provide ongoing business council on matters related to financial and tax issues, in addition to generating financial reports and serving as internal auditors.
The firm specializes in working with international clients, in particular American, German, Swedish, British, Italian and Australian multinationals with branches in Israel, as well as Israeli companies with business overseas. The firm's accountants have extensive experience working with colleagues in different countries on issues related to corporate finance and international taxation. The language of communication and documentation with many of these clients is English. In addition to the corporations the firm represents, the firm specializes in providing counsel to High-Wealth individuals in complex cases, coworking with Family Offices in all reporting and planning fields including intergeneration planning. In addition to working with international companies, the firm also specializes in providing counsel to individuals who immigrated to Israel from other countries, and especially from Australia, Britain and the USA. The firm also has numerous clients in the third sector, providing internal and external auditing services to Israeli NGOs, mainly those that are involved with education, welfare and health. Another field of expertise consists of providing comprehensive accounting services for colleges and universities around the country.
The Partners
Matityahu Ganor
B.A. from the University of Sydney, Australia, certified CPA in Australia and Israel since 1974. Opened his own firm in 1979 and managed it by himself until 1997, when he established a partnership with Eitan Levy and David Boker. Extensive experience in auditing public companies, Government Ministries, public institutions, retail chains, hotels and tourism services, and industrial companies. He is the internal auditor of a large Academic College, as well as preparing opinions for courts of law as an expert witness.
Eitan Levy
M.A. in Economics from the Hebrew University of Jerusalem, certified CPA since 1988. Worked in the Tourism Development Company as an economist responsible for feasibility tests for investing in tourism initiatives. Serves as internal auditor of several NGOs, as external auditor for a government agency and as the firm's representative at the Ministry of Law for extensive audits on behalf of the Public Trustee. Experienced in auditing government agencies, including the Ministries of the Interior, Health, Industry & Trade and Religion, and numerous NGOs.
David Boker
B.A. in Economics and Accounting from the Hebrew University of Jerusalem, certified CPA since 1986. Experienced auditing construction companies, hotels, retail chains, government ministries and local authorities. Serves as the head of the firm's professional division. Supervises reports for the Ministry of the Interior's Auditing Division, and manages the firm's auditing work for various government ministries and municipal agencies.
Ronen Ganor
B.A. in Economics and Accounting from the Hebrew University of Jerusalem, Master Degree in Business Administration from Tel Aviv University, certified CPA since 2006. Experience in auditing of companies in the High Tech and real estate industries and international business. Has extensive experience with traded Companies in the NYSE, NASDAQ and Tel Aviv stock exchange specializing in High tech companies and IPO's. Past experience as a Manager in Ernst & Young Tel Aviv Office. Ronen is a member of the "Innovation, Fin-Tech, Blockchain and Digital currency" committee of the Israeli Institute of CPA's. Ronen acts as the Manager of the Tel Aviv Branch.