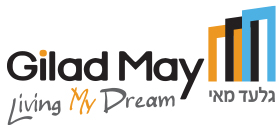 Gilad May Investments, Construction and Development Ltd.
Living my Dream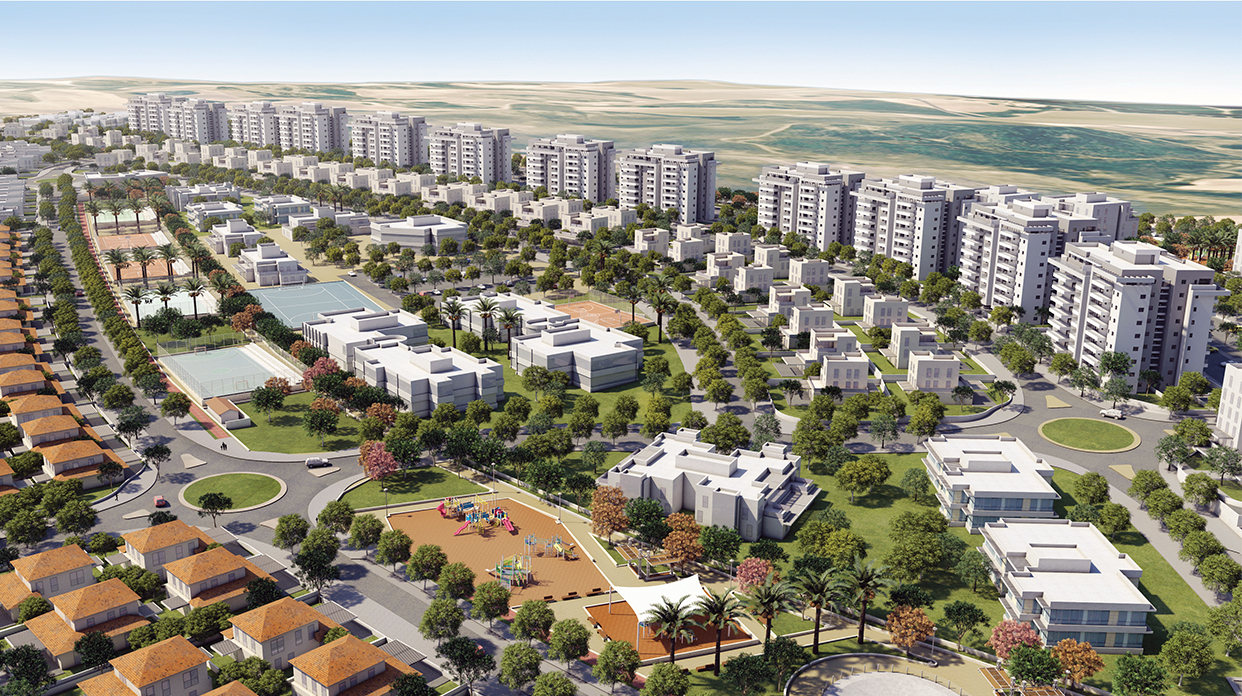 Company's Profile
| | |
| --- | --- |
| Established: | 2001 (Operations exist since 1997) |
| Line of Business: | Residential Real Estate Development and Construction |
| Address: | Hutzot Shefayim Complex, 2nd floor, PO Box 369, Shefayim |
| Phone: | 972-9-9500813 |
| Fax: | 972-9-7720288 |

Company Executives
Gilad Ifrach

CEO

Gilad May Investments, Construction and Development Ltd.

About Gilad May Investments, Construction and Development Ltd.
Gilad May is a well-established real estate company that specializes in the development and construction of residential projects, including entire neighborhoods, as well as high-end, luxury projects. Gilad May is currently developing and constructing 1,200 housing units nationwide.
In operation for more than two decades, Gilad May has gained considerable experience and professional expertise in the development and construction of thousands of housing units throughout the country. In recent years, Gilad May has specialized in the construction of residential neighborhoods and unique projects with an impressive nationwide deployment from north to south: in Katzrin, Mitzpe Ramon, Sderot, Netivot, Hatzor HaGlilit, Tel Aviv, Modi'in, Ashkelon, Ashdod, Pardes Hanna, Rehovot and Beit She'an.
The company's many years of experience, combined with its ability to build in so many different areas, have contributed to the excellent reputation it enjoys and its pride in building the country. Gilad May is known for its meticulous attention to every detail that may impact the well-being of future residents, from the design to the construction of the buildings and individual apartments, with a special emphasis on giving residents an optimal and modern living experience.
The company's CEO Gilad Ifrach has led the company his father founded since 2014, leveraging its upward momentum to actualize its vision to build in localities that lack residential high-rises. The company's constantly growing activity is expressed both in the large number of housing units constructed as well as in the financial scale of its activity.
Reliability, Quality, and Financial Robustness
Gilad May is proud to be both a development and construction company, and its customers benefit from the added value of this combination. This unique advantage ensures its customers to enjoy peace of mind thanks to the company's reliability, transparency and proven excellence in all its activities. The company's financial strength is reflected in both its equity and the trust of the financial entities involved in its projects all over the country: banks, insurance companies and other financing entities.
A Development and Construction Company
Gilad May is a development company that also executes most of its projects. This winning combination enables it to conceive, develop, plan and build mega projects and entire residential neighborhoods with full control over all stages of the process. As a developer, Gilad May has proven ability in locating land and real estate opportunities all over Israel, as it actualizes its vision to build neighborhoods and prime living spaces. Its motto is "A premium apartment anywhere in Israel." As the contractor, Gilad May has an unlimited classification (C5), a highly professional team and the engineering equipment needed to carry out all types of construction work.
A Professional Organizational Culture
Over the years, Gilad May has developed a smart organizational culture made up of three divisions: a development division, engineering and construction division and marketing and customer service division. The divisions operate in full synergy under one roof, providing clients with comprehensive solutions throughout all stages of planning, construction, sale and guarantee for the apartment's high quality.
Expertise in Constructing Residential Neighborhoods.
Gilad May has been building residential neighborhoods all over Israel for over twenty years, based on the understanding that the residential experience is contingent on the planning, environmental and community envelope. The group rigorously attends to every detail of the process, from the location of the neighborhood, through the planning process of both the public and internal spaces, to the style and character of the buildings and apartments, to fully accommodate them to the needs and desires of the future residents and makeup of the community.
Selected Neighborhoods and Projects Over the Past 5 Years
Hatzor Haglilit – Habustan Neighborhood: After 30 years without high-rise construction in the town, Gilad May developed and built nine residential projects, for a total of 300 housing units, of which more than 200 are already occupied.
Sderot – Sderot Bapark: MY Sderot is the largest project built in recent years in Sderot, a new and modern neighborhood with 600 housing units in 12 buildings, representing all the high-rises in the neighborhood.
Netivot - Neveh Sharon: MY Netivot The New Phase – Gilad May's second project in the neighborhood, with 10 buildings of 10 floors each, for a total of 336 apartments. Together with the first project, which has been successfully populated, Gilad May has built 432 housing units in the new neighborhood.
Katzrin: MY Katzrin in the heart of the high-end 10th quarter, overlooking the breathtaking Galilee and Kinneret landscapes, 51 low-rise apartments adjacent to a spacious park.
Mitzpe Ramon: MY Mitzpe Ramon, fully occupied in 2019, was the first high-rise project built in the town since 1992. The boutique project includes 29 apartments.
Beit She'an: MY Beit She'an, fully occupied in 2018-2019, was the first boutique project in Beit She'an, and includes eight buildings of 3-4 floors, for a total of 108 housing units.
Modi'in: Gilad May's flagship project is currently being planned in the heart of Modi'in's main business district. The company will build 123 apartments in seven boutique buildings above the commercial floor, in an exclusive high-end residential complex. The building's façade looks out onto a boulevard and walking paths, and is located near employment and commercial centers, the train station, the Azrieli shopping mall, a museum and a planned academic college.

Facebook Updates

Photo Gallery