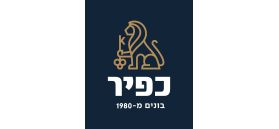 Kfir Bonim
Real Estate, Residential and Commercial Construction and Yielding Properties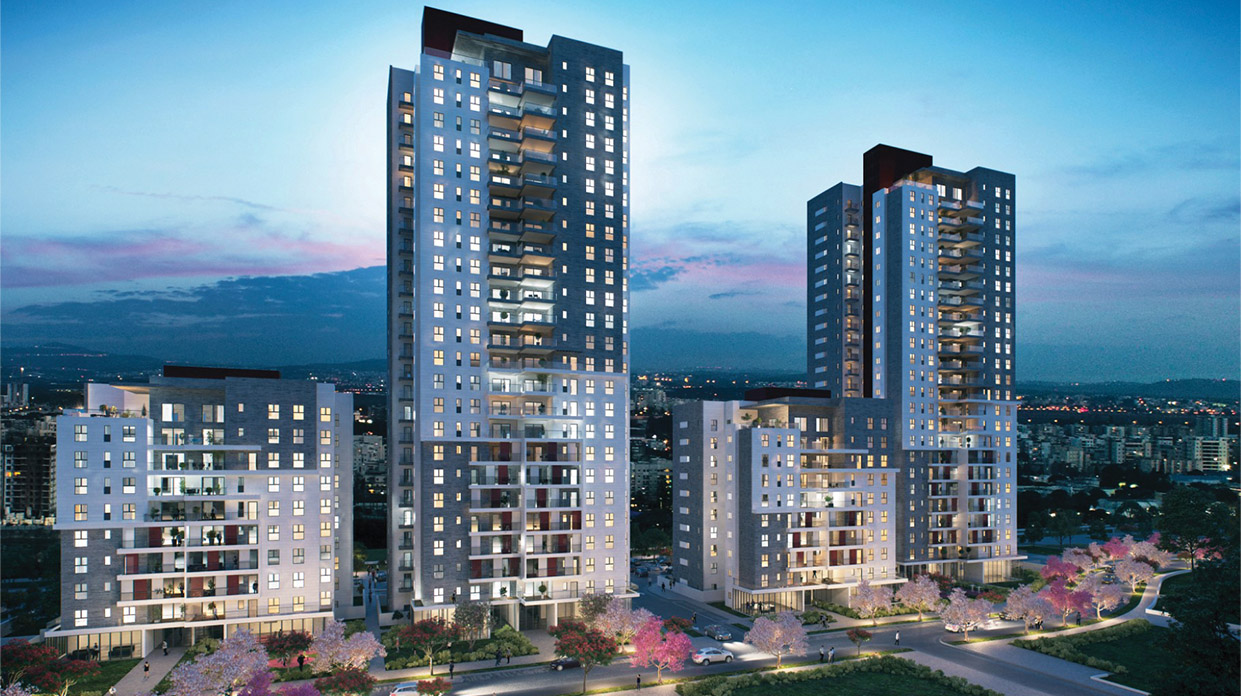 Company's Profile
| | |
| --- | --- |
| Established: | 1979 |
| Line of Business: | Real Estate, Residential and Commercial Construction and Yielding Properties |
| Address: | 26 Ba'alei Melacha St., Haifa |
| Phone: | 8026* |
| Fax: | 04-6657583 |

Company Executives
Leading Executives
Avi Ohayon CEO
David Weil CFO
Adv. Oriya Atias Ohayon VP, Business Development and Acquisition
Meny Rosenzweig Adv., General Counsel
Linoi Haimovitz VP, HR, Advertising and Marketing
Mira Ohayon Customer Service Manager

About Kfir Bonim
Kfir Bonim Group specializes in the development and construction of residential, commercial and office real estate projects. The group was founded in 1979 by the businessman Avi Ohayon, its owner and founder, who brings to the table added value from more than 40 years of experience. The professionalism and giving, in combination with the company's financial resilience, turned Kfir into one of Israel's leading development and construction companies.
Since its establishment, the group has been active in the fields of holdings, real estate and development, security and services.
Kfir's services division included about 5,000 workers in 2008, and was fifth in size in Israel. The division was chosen for acquisition by the global company ISS and was sold in a scope of NIS 100 million.
Nowadays, Kfir Group includes several yielding properties companies that it owns, and is also active in the development and construction of real estate projects. The group has yielding properties with an overall value of about NIS 500 million across Israel, including in Tel Aviv, Ramat Gan, Jerusalem and Haifa.
The group is currently building around 650 residential units at various construction stages, with financial scope of about NIS 700 million. All of the projects benefit from bank financing, which provides the buyers with the highest guarantee for their money.
The group currently employs around 50 employees, most of whom are employed in managerial roles in the areas of engineering, finance and customer service.
40 Years of Experience in Construction and Services
During its 40 years of operations, Kfir gained vast reputation in development and construction, and extensive experience in building residential apartment at a first-class standard, while its founder takes care to continue to the community and donate to numerous public institutions since the day it was established.
The company's financial strength and the top priority that it allocates to its customers, in combination with its extensive experience, led to its development and to the great trust that it receives from its customers.
Notable Residential Projects
Olympia Towers, Kiryat Haim: A project for the construction of 334 apartments in 25-storey towers and 10-storey buildings.
Savyonei Yam, Kiryat Yam: An upscale project for the construction of 115 luxury units in the best neighborhood of Kiryat Yam.
Yielding Properties
Beit HaKeren - 155 Bialik, Ramat Gan: A yielding property for rent in Diamond Exchange Complex.
Kfir Center - 34 Ahi Eilat, Kiryat Haim: A medical center with commerce and offices spaces. The customers include Super Pharm, Maccabi HMO, dental care clinics, cosmetic treatment chains and more.
Kfir House - 26 Ba'alei Melacha St., Haifa: a 12,000 sq.m. yielding property.
Kfir Mall (formerly Azrieli Mall) - 37 Ha'Atzma'ut, Kiryat Ata: A 23,700 sq.m. commercial property.
Office Building - 42 Ha'Atzma'ut, Kiryat Ata: The most prestigious office building in the Krayot area, covering an area of 8,600 sq.m.

Photo Gallery