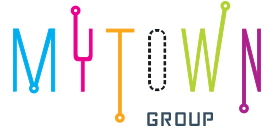 Mytown Group
Urban renewal

Company's Profile
Established:
2010
Line of Business:
Urban renewal
Address:
7 Menachem Begin Rd.,
Gibor Sport House, Ramat Gan
Phone:
972-3-9738383

Company Executives
Yossi Hasson

CEO

Mytown Group

View Profile

Yossi Hasson

Guy Luxman

Co-CEO, Mytown Development

Mytown Group

Michael Benian

Co-CEO, Mytown Pinui-Binui

Mytown Group

About Mytown Group
The group has been leading Israel's urban renewal market for more than a decade and it serves as an umbrella for several divisions that work professionally in the various areas of urban renewal.
The group has been executing more than 50 urban renewal projects as part of the Pinui-Binui, Demolition and Reconstruction and Tama 38 programs, covering more than 5,000 apartments in Tel Aviv, Herzliya, Ramat Gan, Ra'anana, etc.
The group has vast and proven urban renewal activity which enables residents to benefit from professional and comprehensive capabilities. The group has in-house departments in the fields of architecture, planning management, project management, residents changes, etc.
The group has an experienced Pinui-Binui administration that works transparently in full cooperation with the residents in dozens of complexes. The administration benefits from the group's experience (execution, development and management) for the benefit of batching and promoting the complexes as quickly and efficiently as possible while maximizing the considerations for the apartment owners.
Mytown Group's financial strength is particularly high due to the excellent reputation it accumulated over the years, and the willingness of its shareholders to broaden and deepen its operations. The group's shareholders include, among other, the Arkin family, Yisrael Mor and Doron Brin (the owners of the Safra Fund – Israel's largest hedge fund), and Yossi Hasson who also serves as the group's CEO.
Prominent Projects
HaBrigada - Hadar-Anne Frank Complex, Herzliya Pinui-Binui project, plans pending - An upscale Pinui-Binui/Asset-Swap project. The complex comprises lands that are owned by 18 landowners and seven buildings with 44 residents. The proposed plan includes the construction of about 300 apartments on this area, in eight modern buildings with a view of open green spaces, community buildings and extensive greenery. The project pays meticulous attention to the design, the specs and the public spaces.
HaRav Landers, Ramat Gan - Pinui-Binui - This complex currently houses about 184 apartment owners in 10 derelict buildings. The proposed plan includes the constriction of more than 600 apartments in 5 upscale towers. The public benefit of this project would be a neighborhood school within a stone throw from the residents' houses. This complex is the flagship project of Ramat Amidar Neighborhood.
Rambam - Ben Gurion - HaBanim Complex, Herzliya - Pinui-Binui - This complex at the heart of Herzliya currently has 80 residents in 12 buildings with a commercial façade along Ben Gurion St. The proposed plan would include 7 buildings, mainly boutique buildings, with a commercial colonnade and gallery along Ben Gurion St. The buildings that are owned by the local authority would be protected with a meticulous conservation process. The new buildings would have more than 300 apartments. This complex would integrate Herzliya's future with conservation of the past.
Uziel Complex, Ramat Gan – Pinui-Binui Project - A complex that started with the joining of 2 building and later grew to 5 buildings. With an extensive work process vis-à-vis the planning department, creative solutions were found in order to create a quality project on a relatively small area. The project includes 4 existing buildings with 44 initial tenants, that will become 2 towers with 132 residential units.
105 Jabotinsky St., Tel Aviv – Pinui-Binui, Pending Execution - In this project, located near the State Square, an old 11 apartments building will be demolished, and a new 9-story building will be constructed. The building will include 24 luxurious apartments and each owner will receive a larger unit, a sun balcony and a parking and storage space.
8-10 Alexander Yanai St., Tel Aviv – Pinui-Binui Project, Pending Execution - In Tel Aviv's old and prestigious northern region, 2 buildings will be demolished and new buildings will be built. The buildings will include about 38 luxurious apartments in 7 new floors above two parking floors. Apartment owners will receive new units which would be up to 21 sq.m. larger than their existing ones, a sun balcony of up to 12 sq.m. and storage and parking spaces.
13-15 Brandeis St., Tel Aviv – Under Construction - Each apartment would receive an additional 25 sq.m. primary area and a large open terrace. The lobbies were expanded and fully renovated. Two spacious elevators were added and the ground floor was designed by a landscape architect. A new floor with 4 apartments was added, and a luxurious penthouse above it. Robotic subterranean parking with spaces for all of the residents was built.
11-15 Fichman St., Tel-Aviv - Completed Successfully - The company executed Israel's largest Tama 38 project (108 apartments in total). Each apartment received an additional 25 sq.m., a 12 sq.m. open terrace and standard parking in a huge subterranean parking lot. The buildings underwent a full renovation of all of their external infrastructures, the lobby was extended and fully renovated and a standard spacious elevator was added in each of the 9 entrances. The ground floor and the green areas were designed by a landscape architect. Furthermore, the company transplanted dozens of trees as part of the earthworks for subterranean parking with an area of about 6,000 sqm.
21-23 Hadar St., Herzliya - Completed - Two separate buildings being built simultaneously. In each building, the existing residents benefit from large security rooms and an open terrace. The building underwent a full renovation of all its infrastructures, the lobby is expanded and fully renovated. A spacious elevator was installed, and each apartment received a private storage room. The ground floor is designed by a landscape architect.

Facebook Updates

Projects
105 Jabotinsky St., Tel Aviv

3 Shlomzion St., Tel Aviv

Illustration: HaBrigada - Hadar-Anne Frank Complex, Herzliya Pinui-Binui project, plans pending

8-10 Alexander Yanai St., Tel Aviv

Uziel Complex, Ramat Gan

A complex that started-out with the connection of 2 buildings, and then grew to 5 buildings. With hard work vis-a-vis the planning department, creative solutions were implemented for the construction of a quality project. The project includes 4 existing buildings with a total of 44 initial tenants that will eventually become 2 towers with 132 units.

Landers Complex, Ramat Gan

Facts & Numbers


24
Total Projects before building permit

6
Total Projects after building permit

3
Total Projects Populated in 2018