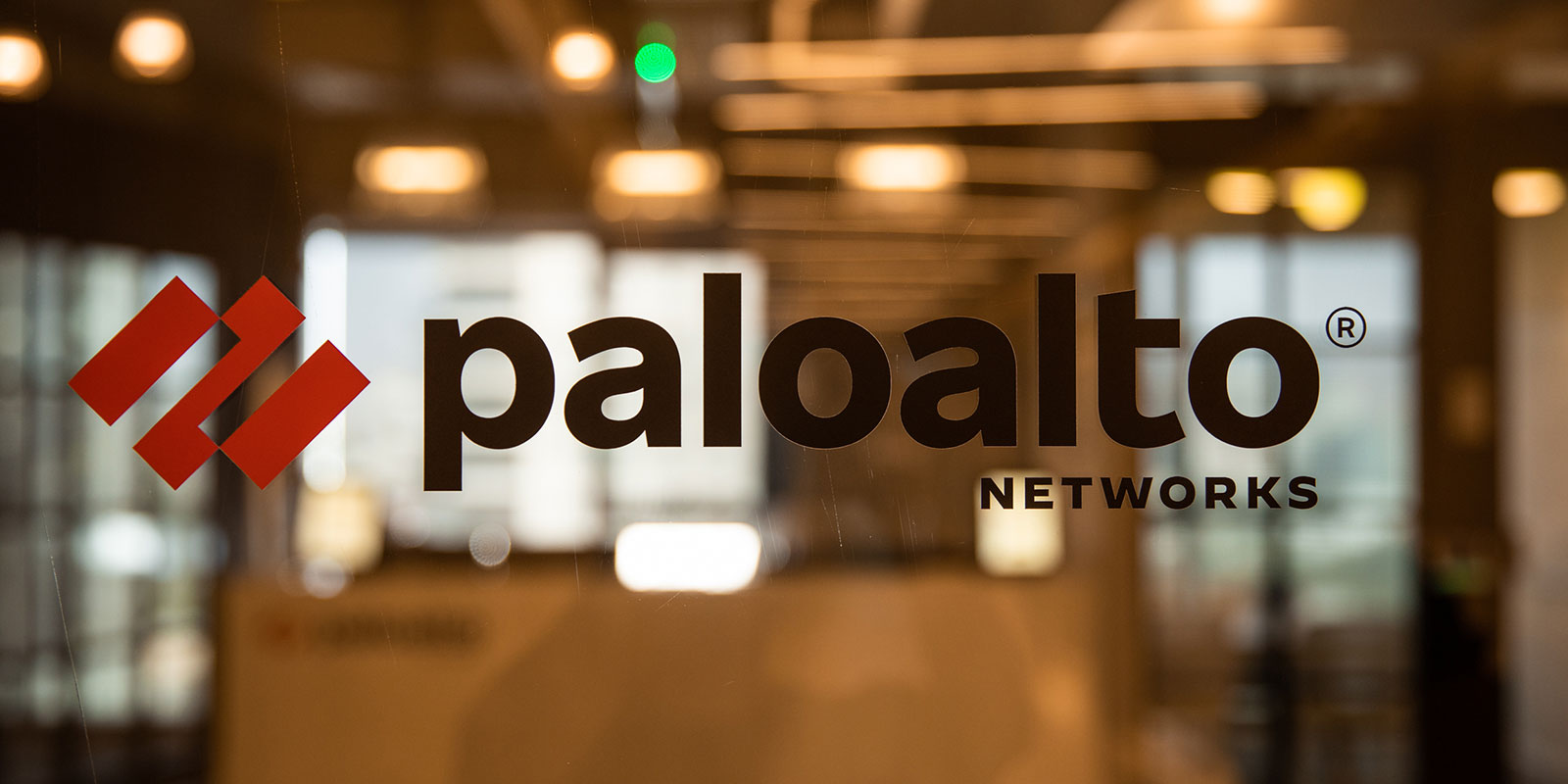 Company's Profile
| | |
| --- | --- |
| Established: | 2005 |
| Line of Business: | Cyber Security |
| Address: | 94 Igal Alona St., Tel Aviv 1 Alon Tower |
| Phone: | 972-3-7265000  |

Company Executives
Nir Zuk

Founder and CTO

Palo Alto Networks

View Profile

Nir Zuk

Gonen Fink

Senior Vice President, Cortex & Head of Israel R&D Center

Palo Alto Networks

View Profile

Gonen Fink
Leading Executives
BJ Jenkins President
Nikesh Arora Chief Executive Officer and Chairman

About Palo Alto Networks
Palo Alto Networks, the global cybersecurity leader, is shaping the cloud-centric future with technology transforming how people and organizations operate. Our mission is to be the cybersecurity partner of choice, protecting our digital way of life. We help address the world's greatest security challenges with continuous innovation that leverage the latest breakthroughs in artificial intelligence, analytics, automation, and orchestration. By delivering an integrated platform and empowering a growing ecosystem of partners, we are at the forefront of protecting tens of thousands of organizations across clouds, networks, and mobile devices. Our vision is a world where each day is safer and more secure than the one before.
Over the years, Palo Alto Networks has significantly invested in acquiring Israeli startups and sees Israel as a significant focus for the company's growth. In 2014, the acquisition of Cyvera marked the beginning of the Research and Development Center activity in Israel. The research teams in the company's R&D center in Tel Aviv focus on developing future strategic products. Most of the next-generation security products are developed in Israel, which is expected to continue to be the company's main growth engine.
Palo Alto Networks was founded in 2005 by the Israeli entrepreneur Nir Zuk, in order to build a cyber security platform that knows how to integrate with more and more cyber security functions - so that the number of suppliers that customers work with is reduced. In addition, the company prefers to innovate even when disrupting existing products. This approach allows it to continue to innovate - despite its size.
For the past three years, Palo Alto Networks has been ranked among the best companies to work for by DUNS100. Palo Alto Networks is an employee-centric company that believes in flexibility and choice and encourages innovation, integrity, and transparency.
Business Activity:
Cyber security has never been as important as today- Amid a time of geopolitical and economic uncertainty, the pandemic, continued hybrid work, and the accelerating shift to the cloud, attackers have not stood still.
The Palo Alto Networks portfolio includes a series of cyber security products to prevent cyberattacks through intelligent automation. Our technology combines network and endpoint security with threat intelligence and accurate analytics to help streamline routine tasks of information security managers, automate the protection mechanism, and prevent cyber breaches.
Areas of Activity:
• Network Security (Next-Generation Firewall)
• PRISMA: Secure access and service edge
• Prisma Cloud: Cloud-native security
• Cortex: Security Automation
• Threat intelligence and consulting
Trends in the Field of Activity:
The global pandemic resulted in a huge increase in people working from home, shopping online, and generally being "online," and of course, forced billions of people to stay at home. Companies and organizations all over the world have moved to remote working methods. Globalization and digitization have also pushed most of our daily operations to the cloud, from email to mobile apps, Zoom, or podcasts. All of these attract more and more cybercriminals to take advantage of the weak points in the rapid transition to digital space - to damage systems, steal information, and obtain vital data. Institutions in Israel and around the world are experiencing continuous cyberattacks, whose intensity and frequency are increasing. The adopted development in the field of AI with an emphasis on Large Language Models (LLM) allows the cyber attackers new and advanced capabilities that are amplified by this trend. As a result, cyber security is one of the most relevant topics in virtual meeting rooms. There is no doubt that these attacks will progress and become more sophisticated. Many businesses must understand what the relevant countermeasures are and how to deal with and survive in the near and long term.
We provide consistent and thorough security on network, cloud, and mobile device platforms that detect loopholes or vulnerabilities at every step.
Our solutions help in several ways:
• Prevention of cyberattacks
• Safe application operation
• The response to compromises.
• The growth of the business in a safe and secure manner
Outstanding Achievements:
• In 2023, Palo Alto Networks has joined the S&P500 Index.
• 90% of the Fortune 100 companies and more than 71% of the Global 2000 rely on us to improve their cybersecurity posture.
•Fiscal year 2023 revenue grew by 25% to $6.9 billion.
•The research and development center in Israel continues to grow at a rapid pace. This year it crossed the threshold of one thousand employees and another 250 employees are expected to be recruited in the coming year.
•The research and development center in Israel achieved top honors in 2 categories of the 2022 SC Awards: Innovator of the Year for Idan Tendler, vice president of Code Security for Prisma® Cloud, and Best Cloud Workload Protection Solution for Prisma Cloud.
•Palo Alto Networks' president Nikesh Arora was named CRN's No.1 Most Influential Executive.
•PANW was recently recognized as the Google Cloud Technology Partner of the Year (Security) for the 4th straight year.
• Cortex XDR with 100% success for the third consecutive year in the MITER Engenuity ATT&CK Evaluation.
• Palo Alto Networks has been ranked eight times in a row as a world leader in the Gartner ranking for network firewalls.
Company Vision:
Palo Alto Networks' vision is a world where each day is safer than the one before.
Values:
Company's values are:
• Inclusion, emphasizing employee well-being, fostering healthy communication, and cultivating a diverse work environment with individuals from various backgrounds.
• Professional and Personal Integrity.
• Collaboration, teamwork, and collegiality.
• Execution, with an emphasis on quality and technological advancement.
• Disruption - challenging conventions, taking risks, and solving problems through innovative ideas.
The company seeks individuals who wish to contribute to its vision of creating a world where each day is safer than the last.
Customers:
Palo Alto Networks has acquired over 85,000 customers to date in 150+ countries across various industries. We have established partnerships with leading organizations, including Accenture, Alibaba, Amazon Web Services, Deloitte, Google, Microsoft, Proofpoint, PwC, Splunk, Tanium, and VMware, among many, many others.

Facebook Updates

Photo Gallery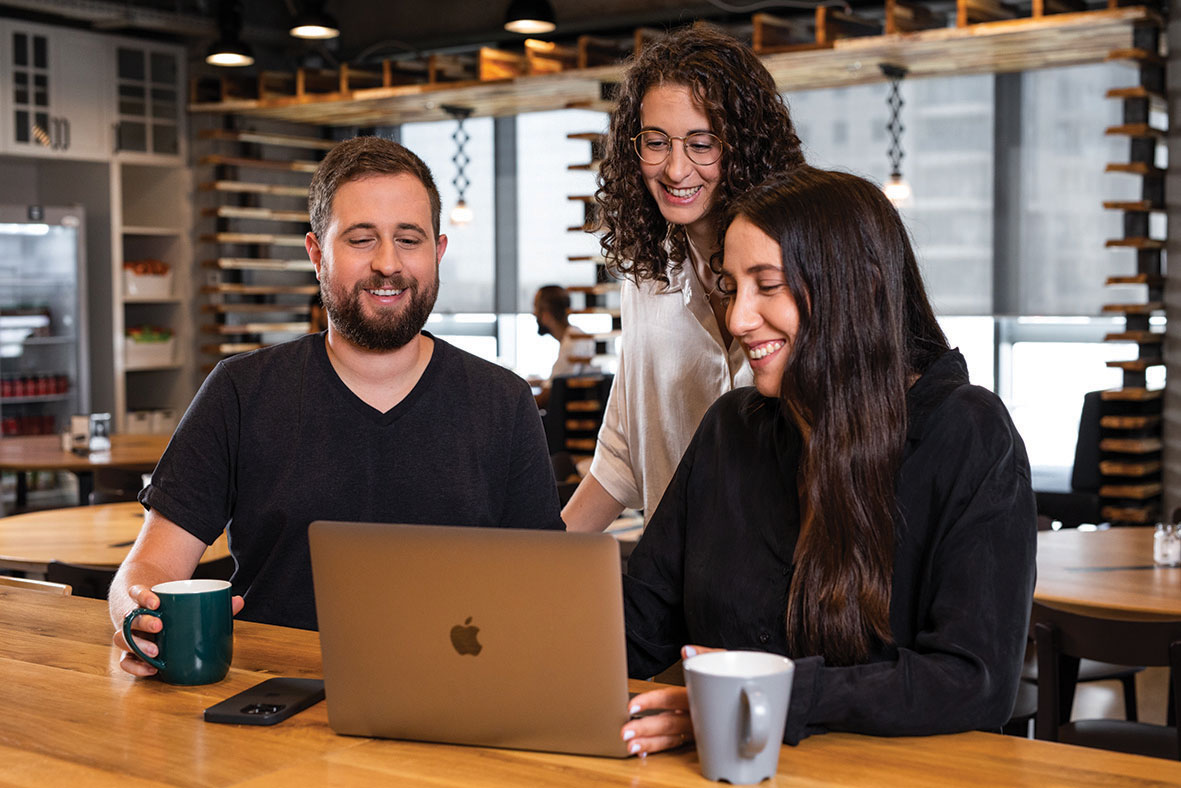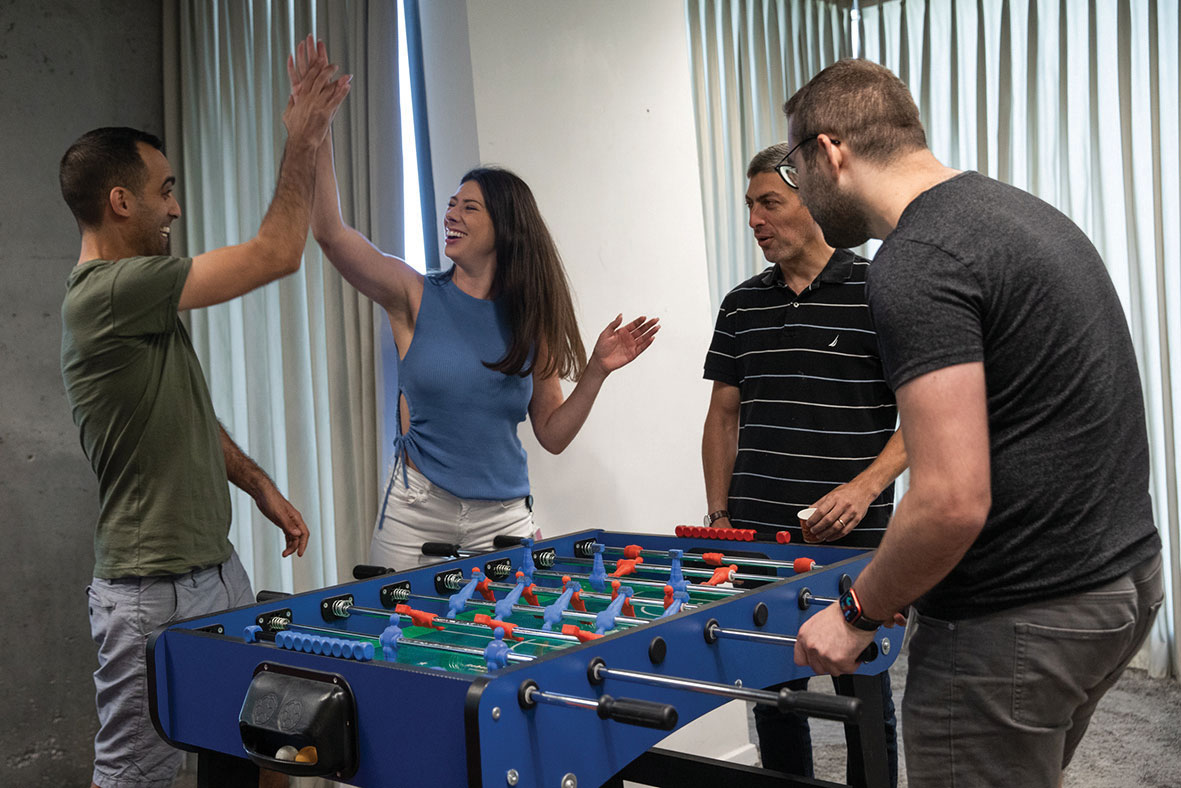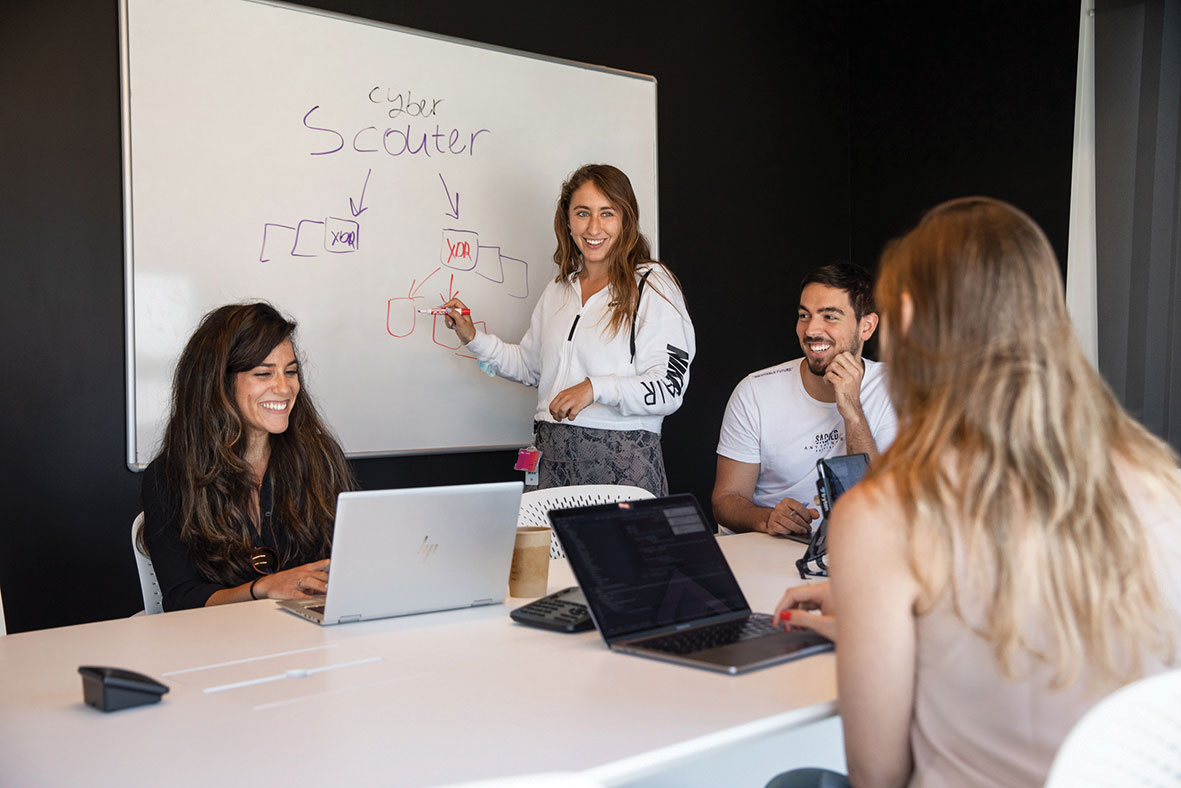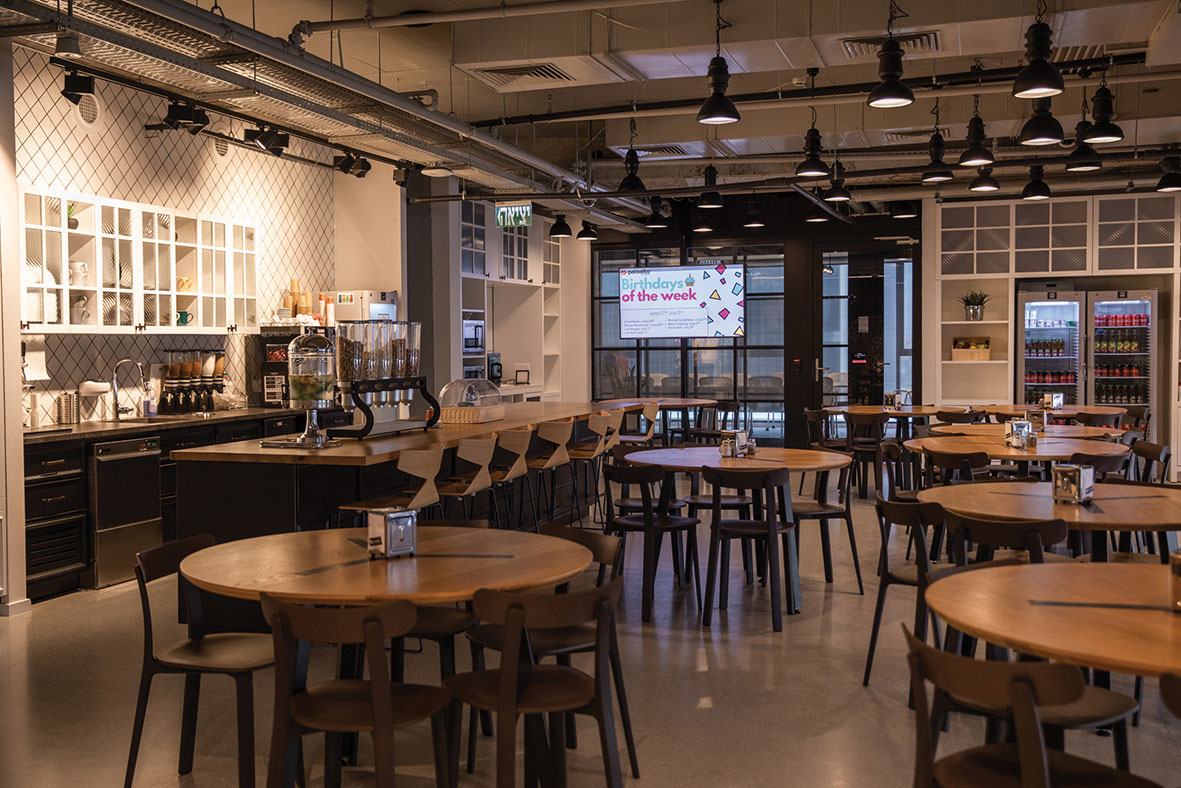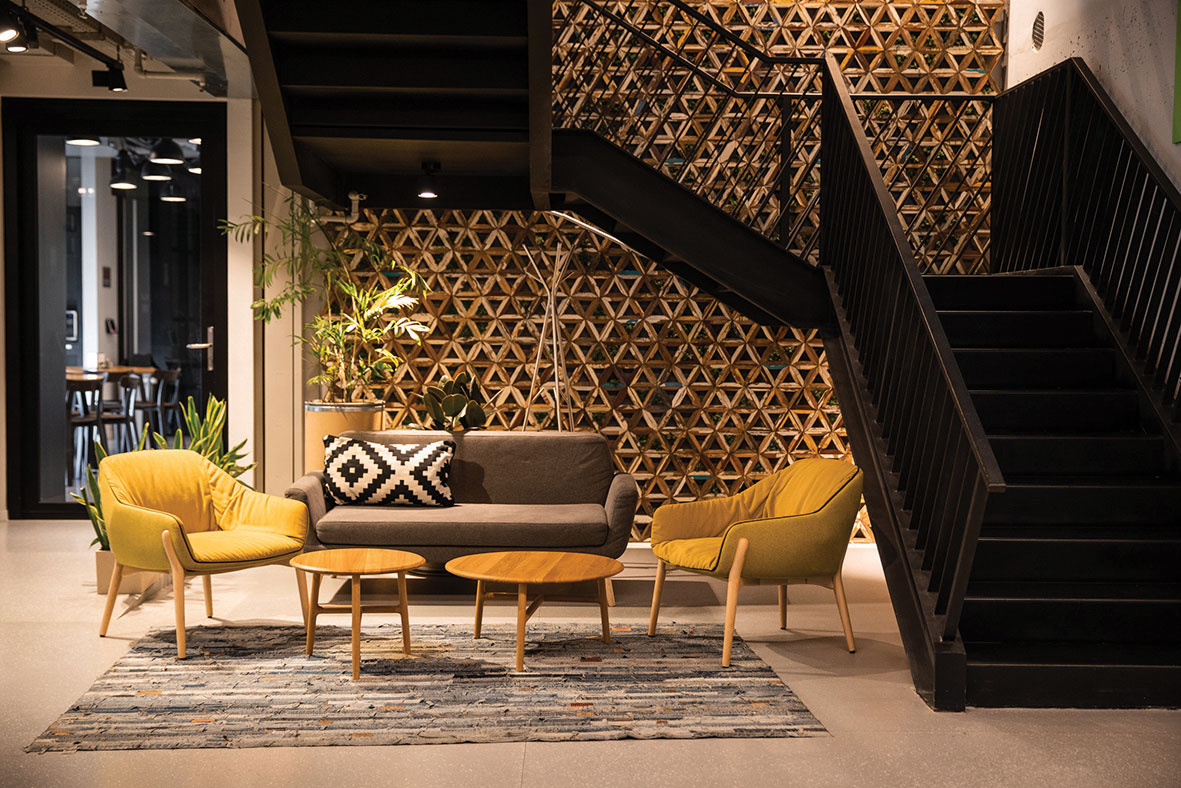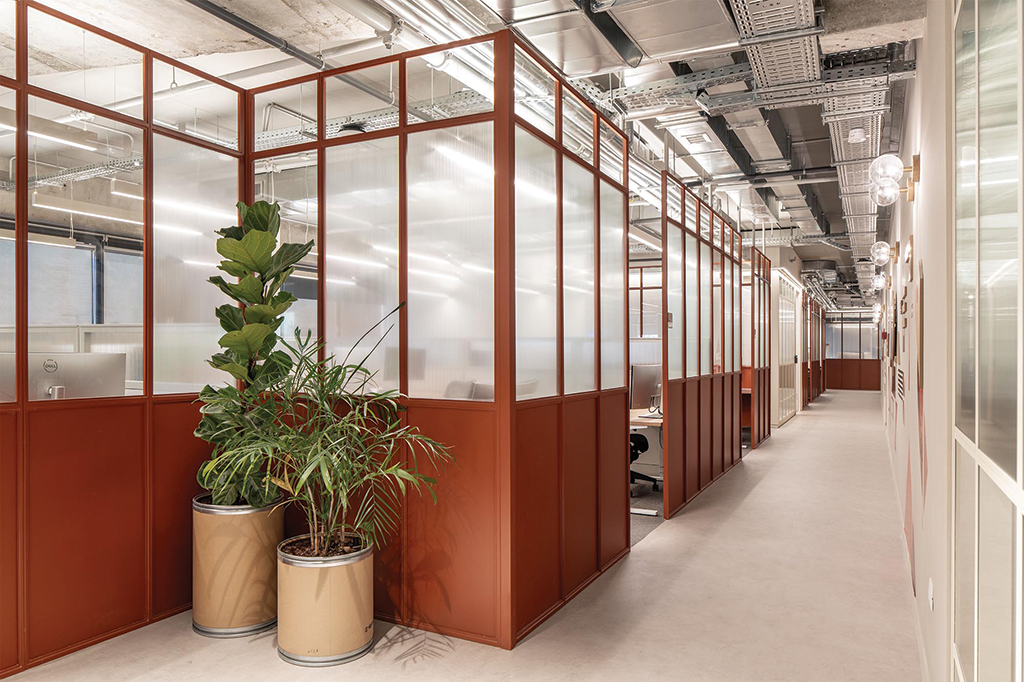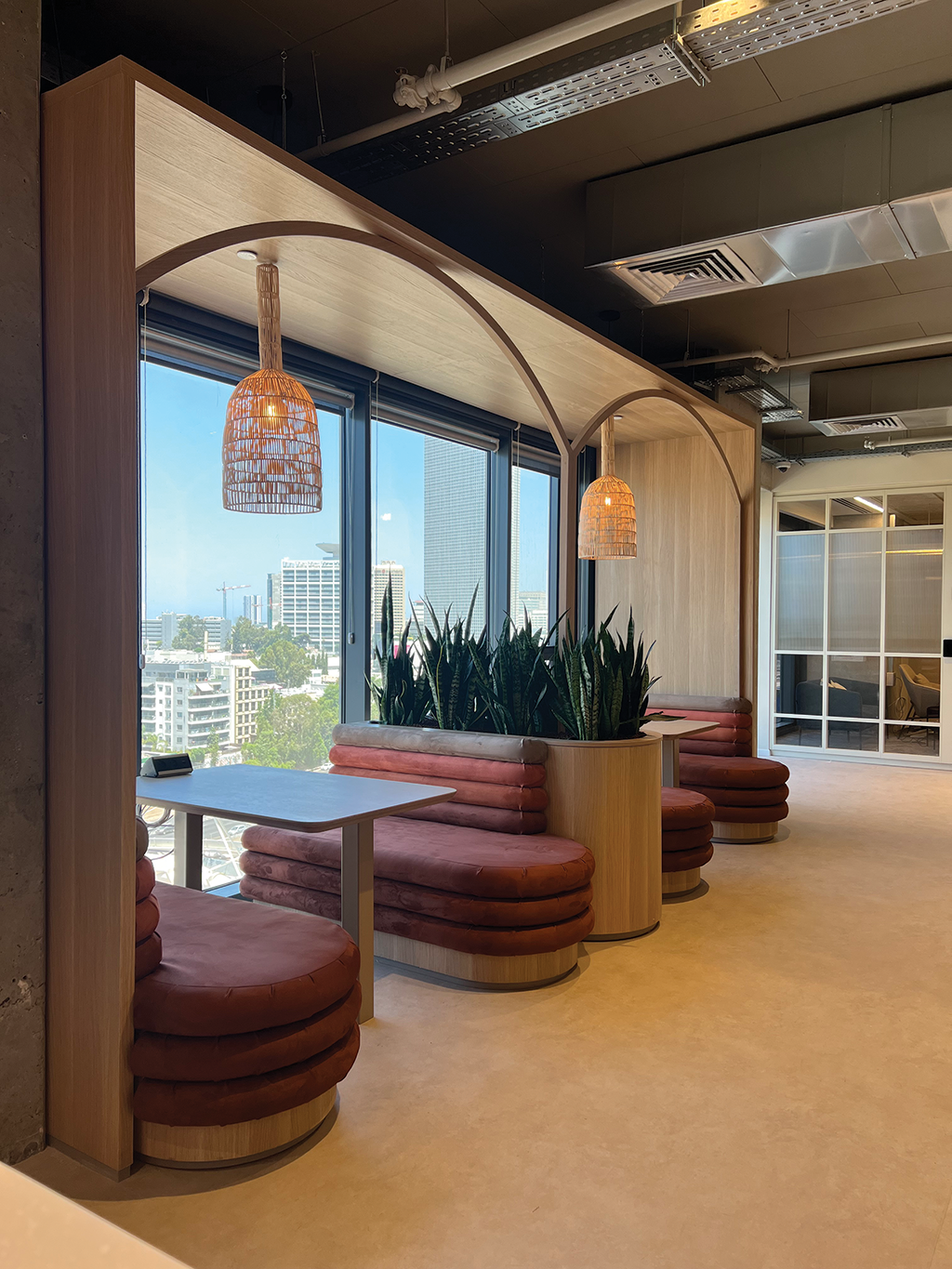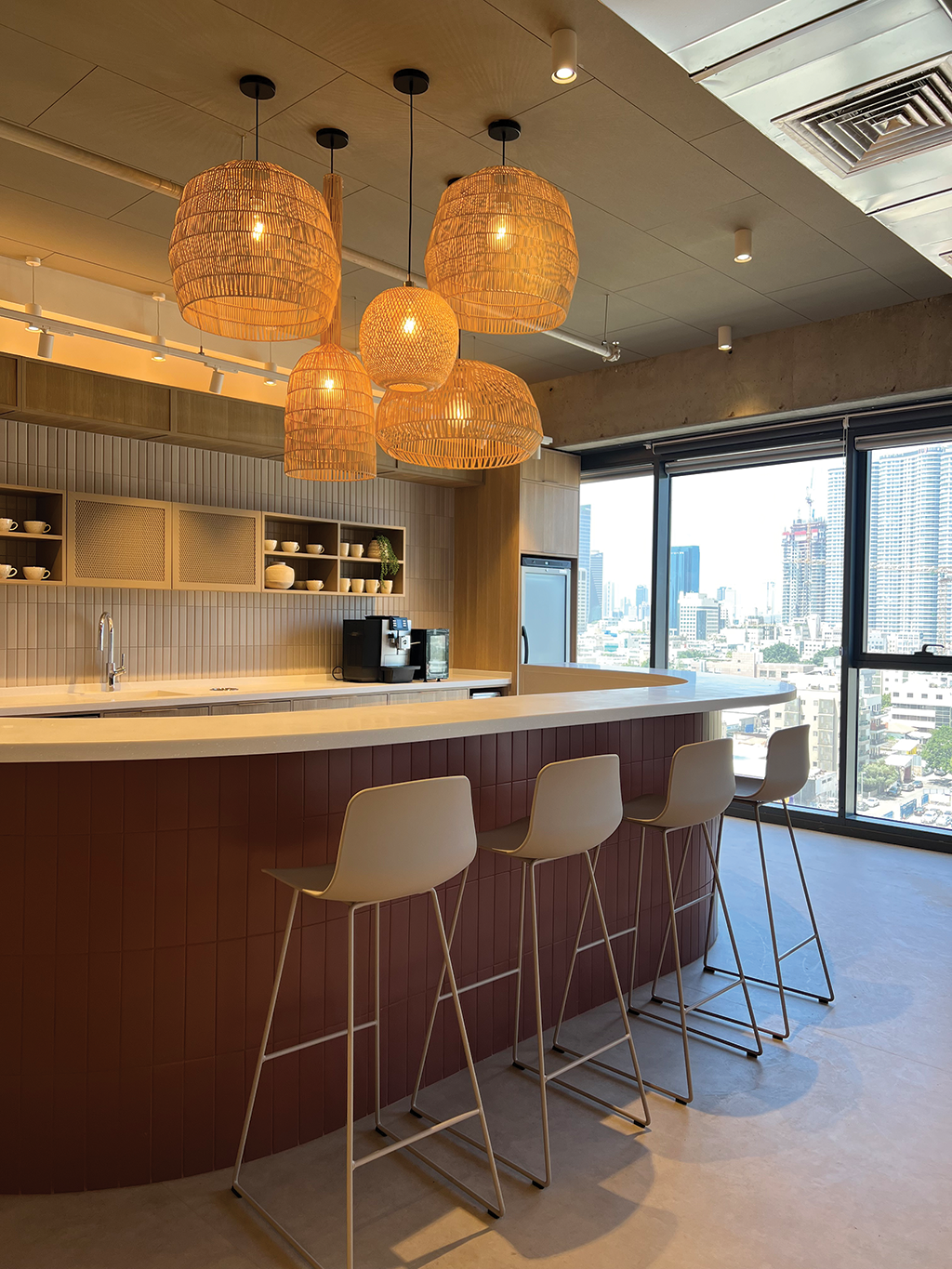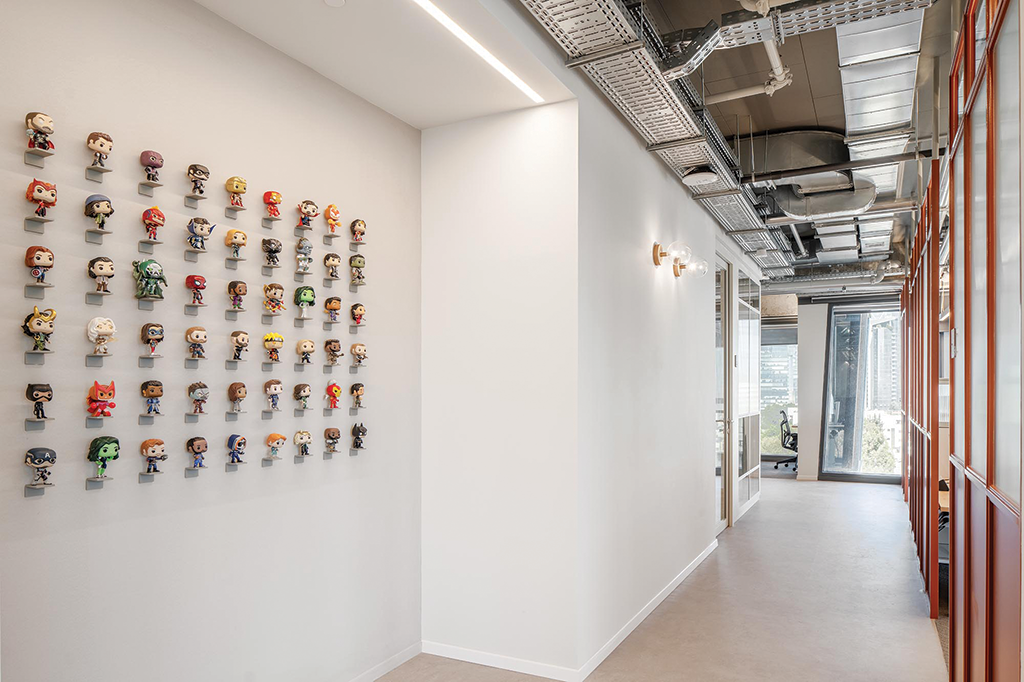 Company Rankings