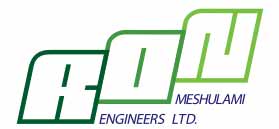 Ron Meshulami Engineers Ltd.
Construction Planning and Consulting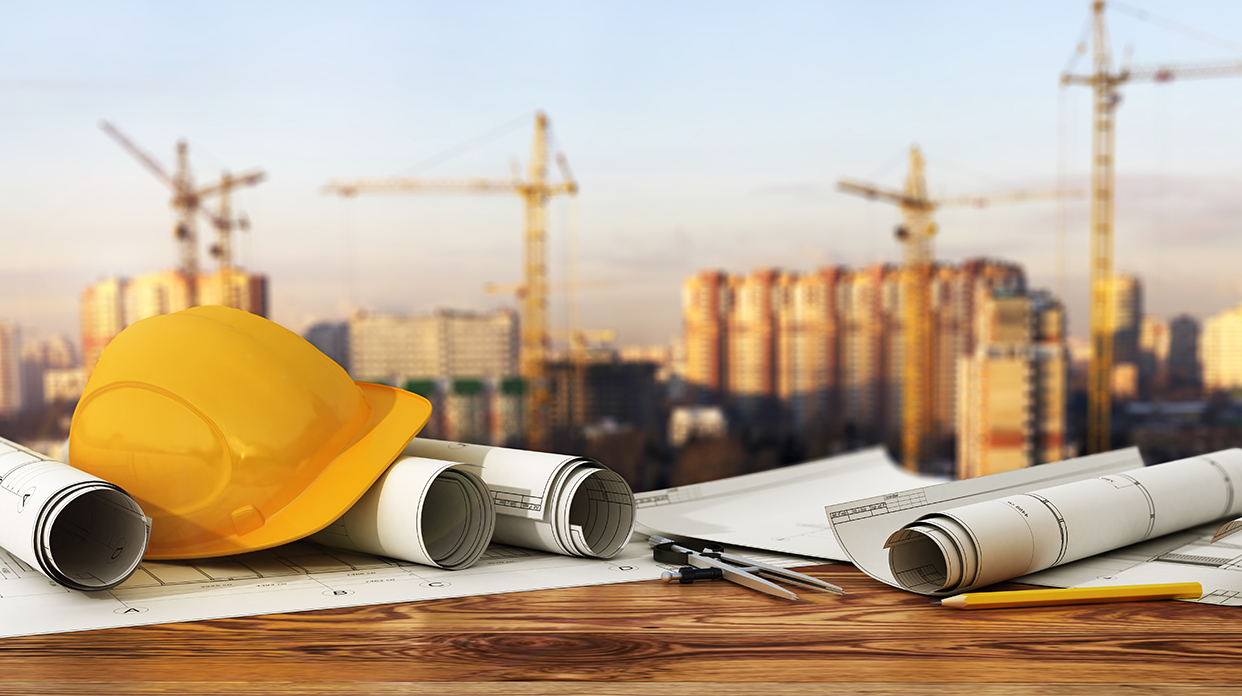 Company's Profile
| | |
| --- | --- |
| Established: | 2001 |
| Line of Business: | Construction Planning and Consulting |
| Address: | 58 Ha Rakevet, Electra City Tower |
| Phone: | 972-3-5600830  |
| Fax: | 972-3-5669498 |

Company Executives
Ron Meshulami

CEO

Ron Meshulami Engineers Ltd.

About Ron Meshulami Engineers Ltd.
Ron Meshulami Engineers Ltd. has been an expert in planning structure constructions for more than 20 years. The company, which was established in 2001 by Ron Meshulami, provides first-class professional services in the construction planning for structures of reinforced concrete, pre-stressed concrete, prefabricated elements and steel and wood elements for leading Israeli companies. The company has expertise in construction planning for private and public projects such as residential towers, residential neighborhoods, office towers, commercial centers, student's dormitories, assisted living homes, hotels, power plants, gas stations, military bases, industrial structures, sports and tourism facilities, synagogues, preservation buildings and structural strengthening and more. In addition, the company has expertise in engineering planning and consulting and in providing engineering opinions.
The company was founded by Ron Meshulami, who graduated from the Technion with a B.Sc., Civil Engineering (cum laude) and from Bar-Ilan University with an M.B.A., and is a member of the Engineers Union. The company's clientele includes industry-leaders such as Massad Oz Managment and Supervision Ltd., Rassco of the Isras Group, Meshulem Levinstein Engineering and Contracting, Ganei Tikva Mediterranean Towers, Neve Gad Construction and Development, MW Tagi, AFI Capital, Y.H. Damari Construction and Development, Arazi HaNegev Initiation and Construction, H. Meitar Construction, Minhal Megurim Israel, Bir Glob Investment, Tobol Group, Shikun&Binui – Solel Boneh Infrastructures, Sela Ista Israeli Real Estate, Shalom and Natan Construction and Development, Neumann Steel Industries, Almog, Almond Tree Engineering, Tidhar Construction, Plasto Cargal, Azorim Construction, The Red Sea Group, Ginadi Hen and Itai Ginadi Group, Yahalomit Peretz – Construction and Development Works and others.
The company received an ISO 9001 certification and it is constantly updating its quality systems and technologies.
Knowledge, Innovation and a Professional Team
The company works with analysis software and advanced and professional BIM software and is adamant about developing its professional capabilities based on knowledge and innovation. The company has been benefiting from growth and success for many years owing to an integrative, experience and professional team that works in full cooperation.
Reliability, Professionalism, and Attentiveness
The company has extensive knowledge and experience in providing optimal engineering solutions with attention to functional and economic planning in accordance with the standards and while taking care to be attentive to the clients and provide leading service.
The company encourages excellence and maximizing the benefits for its clients while implementing the values of professional excellence and reliability always.
Community Service
The company regularly donates to several institutes, and as part of its operations, advises students from the Ben-Gurion University in their final projects.
Selected Projects
The Delek Sorek Power Plant – with a 140MW capacity, MW Israel.
Assisted Living Stage A + B, Mediterranean Sea Towers, Ganei Tikva – with a scope of 50,000 sq.m.
Rassco Commercial Center, Kfar Ganim Petach Tikva – 17,000 sq.m.
The Um El Fahem Municipality – with an overall area of 13,000 sq.m.
The Herzliya Studios – Tia Communications Ltd. – studios, commerce and offices with an overall area of 24,000 sq.m.
The Yaron Miller Tower – Almond Tree Engineering Ltd. – Rishon LeZion Industrial Zone – with an overall area of 25,000 sq.m.
An Industrial Structure for the Cargal Group, Lehavim Industrial Zone – with an area of 40,000 sq.m.
Neumann Steel Industries – Logistics Areas, Ariel – with an overall area of 18,820 sq.m.
Transportation-Infrastructures Logistics Center, Nesher, Ramla – with an area of 14,300 sq.m.
Students Dormitories, The interdisciplinary Center Herzliya – three 11-story towers – 750 rooms in total.
The Rama Movie Theater Tower for Malibu Construction Ltd. – a 33-story tower with 4 underground basement floors.
The Box, Neve Avivim, Neve Gad – Construction and Development Ltd. – four 20-story towers with 354 apartments, a commercial center and basement floors on an area of 15,218 sq.m.
The Krauza Towers, Holon – two 28-story towers with a basement floor with an area of 12,000 sq.m.
The Elite Ramat Gan Towers, the Red Sea Group – two 31-story towers with 5 basement floors.
Kiryat Ganim Be'er Sheva Azorim and Y.H. Dimari – Seventeen 31-story towers with about 5,900 sq.m. of basement areas for each tower.
Lot 33, Ir Yamim, Netanya – Yalomit Peretz – two 23-story towers with 140 apartments.
Azorim – Petach Tikva – Lot 101 – a 26-story tower with 86 apartments.
Shikun&Binui – Solel Boneh Infrastructures Ltd. – Arnona Dreams, Jerusalem – a residential neighborhood with 340 housing units and commerce areas.
Residential neighborhoods for the Neot Harish Association – 42 buildings with 705 apartments.
Ashtrom – Dira LeHaskir – HaMashtela, Tel Aviv – four buildings with 190 apartments.

Projects
Elite Yam Suf Towers, Ramat Gan

Rishon LeZion Street, Netanya

Ir Yamim Neighborhood, Netanya

IDC Herzliya Student dormitories

Sheltered housing, Ganei Tikva

Kiryat Ganim Tower, Beer Sheva

140MW M+W GROUP Sorek Power Plant