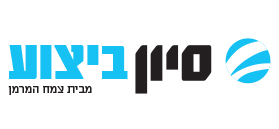 Sivan Bizua Ltd.
Construction Contracting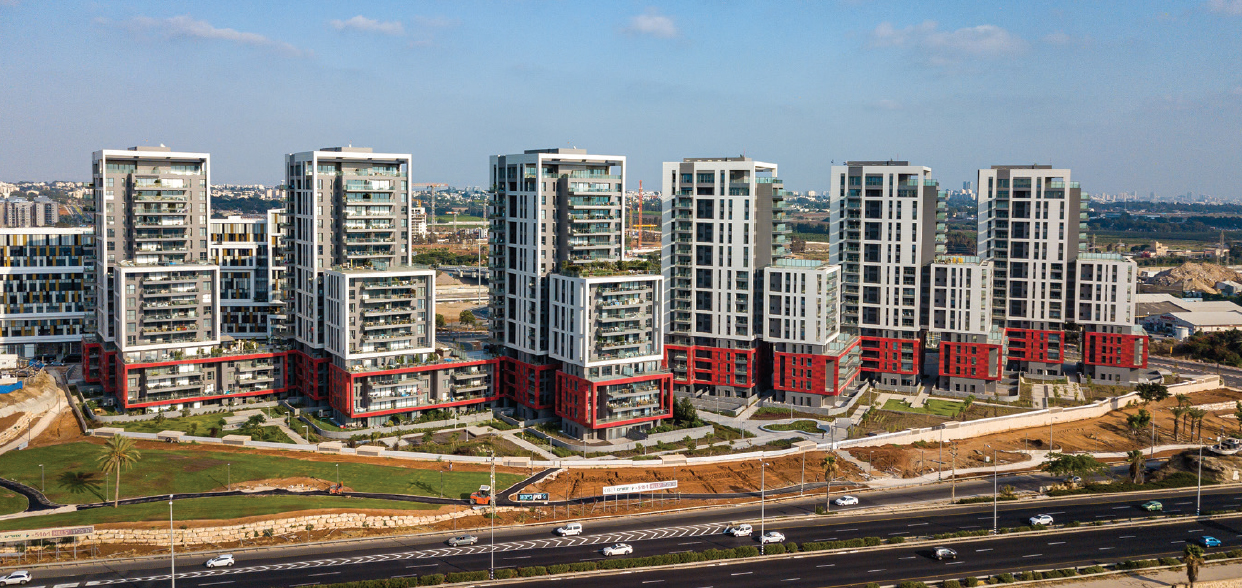 Company's Profile
| | |
| --- | --- |
| Established: | 2005 |
| Line of Business: | Construction Contracting |
| Address: | 10 Dan Shechtman St., Mul HaHof Village Mall, Hadera |
| Phone: | 972-76-5316000 |
| Fax: | 972-76-5316060 |

Company Executives
Sivan Berkowitz

CEO

Sivan Bizua Ltd.

Ori Dagan

Deputy CEO

Sivan Bizua Ltd.

David Amur

CFO

Sivan Bizua Ltd.

Amnon Yehezkel

COO

Sivan Bizua Ltd.

Moshe Rykower

VP, Customer Service

Sivan Bizua Ltd.

About Sivan Bizua Ltd.
Sivan Bizua Ltd. is a leading construction company, founded with the specific goal to execute large scale contracting works for major entities and leading developers in Israel. The company was founded in 2005 by its CEO, Sivan Berkowitz, one of the founders of the Zemach Hammerman Group, a publicly traded development group (TSE: "ZMH"), and it is equally owned (50/50) by Mr. Berkovitz and by ZMH. The group operates as a subsidiary of ZMH but simultaneously executes works for other developers as well. The company is headed by its CEO Sivan Berkowitz, Its Deputy CEO Ori Dagan, its CFO David Amur, its COO Amnon Yehezkel and its VP Customer Service, Moshe Rykower.
Advanced Construction Methods
Sivan Bizua holds the highest Contractor Classification of C5 (Unlimited) and an ISO 9001 standard mark from the SII. The company was one of the industry's pioneers in adopting advanced construction methods, as well as the development and perfection of work methods with the aim of reaching zero failures and immediate, attentive customer response. Among others, the company was one of the first in Israel to implement the improved "Baranovitz Method", building thousands of apartments based on it. In its public building operations the company uses precast elements, composite materials as well as advanced and improved techniques. To date, it has built dozens of residential and commercial projects, and its unceasing growth throughout the years proves the merit of its professional vision. Currently, the company employs about 100 top-tier professionals, including engineers, site managers, safety supervisors, as well as logistics, administration and service personnel.
Capabilities of a Large Company with the Character of a Boutique Company
While Sivan Bizua built some of Israel's largest and most complex projects (from both the financial and the engineering aspects), it still remains a boutique company with a warm and familial character. This attitude is expressed in its extremely high levels of customer service, the pleasant and personal attention to each customer, along-side high response rate and compliance for any request made by its customers.
Up to 10 Simultaneous Projects
The company's executive team believes in absolute control of its worksites, and therefore, as a strategic principle, Sivan Bizua never executes more than ten projects simultaneously. This complete control and command enable the company to achieve, strict and uncompromising quality standards, strict budgets and early timetables agreed upon in collaboration with their customers. This full control is also expressed by the fact that the company's CEO himself is involved in the finest details of every project, visiting the worksites on a weekly basis.
Innovation and Technology
The company has set innovation to be one of its most important values: accordingly, it constantly takes on innovative tools and technologies remaining on top of global real estate trends. Such tools and technologies include creative construction techniques and methods (such as wall paneling with 11mm granite porcelain panels), computerization and streamlining of the work processes through advanced software and applications (such as Priority and M-Files for process documentation), digital paperless office, and more.
Investments and Collaborations with Startups
As part of its innovative spirit, the company invests in and collaborates with promising startups in the real estate sector:
INTSITE: a technology for autonomous operations of cranes in worksites which is based on image processing and AI for real-time analysis of camera data. The system increases the cranes' output and helps preventing accidents.
SAFEGUARD: a safety management system that measures, monitors and provides real-time warnings. The system has a user-friendly interface and can also be used via smartphones.
OKIBO: An autonomous robot, currently at the development stage. The robot executes finishing works such as plastering and painting.
SAMSON LOGIC: A system for improving the efficiency and handling of construction materials in the worksites, from the factory packaging through the transportation to worksite storage. The system utilizes smart storage solutions with a unique integrated software technology.
Customer Service
The company realized long ago that buying a home is the most important and expensive transaction that the average Israeli will make. Its team therefore greatly emphasizes customer service, with a good, fast and efficient response to the buyer's needs. The company appointed an executive-level VP as the head of its customer service department, in order to verify that its customer service experience meets the company's high standards.
Two of the main elements in the company's service experience are the post-construction checkup period and the buyers' changes and upgrade options.
Checkup: Customers benefit from a modern call center consisting of a team of skilled, professional and service-oriented representatives. Upon receiving a call, the call center sets a final date for the sub-contractors for correcting the problem in order to provide fast solutions for its clients.
Apartment Adaptations: The company enables its customer to be involved in the apartment's interior design throughout the entire construction process. For this purpose, first-class interior designers are at the customers' disposal in order to help them make internal changes or specifications such as tiles, taps, etc. The interior designers are fully available for the residents with the aim of accurately matching the resident's design concepts and building their dream home.
Prominent Projects
Herzliya Hills: An iconic residential project that the company built for a JV of two of the larger developers in Israel, "Ofer investments" and "Azorim", located near Road 2 at the outskirts of Herzliya Pitauch. The project includes six 18-story residential towers, four 4-story boutique buildings above two subterranean parking floors. In total, the company has built 600 luxury apartments in the framework of this project.
TLV Yard: the Tzanhanim Complex, North Tel Aviv's new up-and-coming residential complex, Acro Rel Estate.
Two 25 floors towers, four 8 floors buildings. The complex will enjoy spacious lobbies, elevators, a private sub-terranean parking, commercial floor, boutique shops and a residence club.
Elite, Rehovot, Itzhaki Group: A luxurious 2 stages project. In the first stage the company built three 24-floors towers above a parking area. In the second stage, which was also completed, the company built two 24-floors towers with a total of 476 residential units.

Photo Gallery