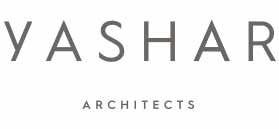 Y.A. Yashar Architects Ltd.
Leader in International Architecture and Design

Company's Profile
| | |
| --- | --- |
| Established: | 1956 |
| Line of Business: | Leader in International Architecture and Design |
| Address: | 18 Tshernikhovski St., Tel Aviv 6329133 |
| Phone: | 972-3-6203220 |
| Fax: | 972-3-6209633 |

Company Executives
Avner Yashar

Owner

Y.A. Yashar Architects Ltd.

Elad Yehuda

Partner & CEO

Y.A. Yashar Architects Ltd.

View Profile

Elad Yehuda
Leading Executives
Elad Yehuda, Partner & CEO
Jonathan Groswasser Partner
Yoav Michael Partner
Aviv Elenbogen Partner



Team Managers:
Adi Davidov Associate
Ronny Schimmel Associate
Tsahi Shibi Associate
Adi Sadan Associate
Shay Sherf Associate
Shirley adiv Associate
Dana Launer Team Manager
Lena Friedman Team Manager
Yael Piasetzky Team Manager
Nadya Dukhovnikov Team Manager
Hadas Einav Team Manager
Adi Levi Team Manager
Adi Iny Team Manager
Michael Golian 3D Team Manger
Yoav Sherman BIM Director
Oren Ben Tov CAD Manager

About Y.A. Yashar Architects Ltd.
Yashar Architects Ltd. embodies the advanced building culture in Israel from the 1950's to present days, and is founded upon two generations of architectural creativity and excellence. The spirit and presence of its founder, Itzhak Yashar, who planned, among others, the Tel Aviv Museum of Art and Dizengoff Center, and is renowned as one of the most significant modern architects in Israel, is outstandingly palpable in the planning spirit of the firm.
In 1986, architect Avner Yashar joined the firm that maintained his father's creative inspiration, while leading Yashar Architects' vision into the 21st century, and expanding into the private sector. Over a decade ago, his innovative vision brought him to focus on high density design. Stemming from the understanding of the significance of high rise building, the firm plans many office towers and resident towers, and is considered one of the leading firms in high rise buildings in Israel. In accord with the firm's vision and the needs of the global market, Yashar Architects expanded its activity abroad and is involved in global projects, among which are India, Russia, Romania, Serbia and more.
Yashar Architects prides itself in the character of its projects. As a product of Tel Aviv international style, Yashar sees creation of a building not merely as functional elements, but rather as places for the people who inhabit them. Yashar goes to great lengths in order to assimilate climate, topography and unique character into each project thus emphasizing the importance of light and shade. Yashar Architects provides creative innovative solutions that are perfectly built within the required budget, while cooperating in a creative professional environment.
Yashar Architects is well equipped with the best creative skills and professional expertise, the firm focuses on creating dynamic places where one can work, live and interact. Yashar Architects is attentive to clients and proficient in developing buildings that meet their needs, as well as the flexible requirements of the building's future inhabitants.
The planned projects are varied vis-à-vis their size, and include: residential towers, business and hi-tech developments, commercial buildings and retail design and shopping malls, industrial parks and public buildings, master planning and interior design. Among the firm's prominent projects are 1 Rothschild Tower, White City Residence Tower, W and W Prime Towers, BSR 3 and 4 towers in Bnei Brak, etc. The firm is currently leading the planning of some of the most remarkable projects in Tel Aviv, among which are the "Sitonay" Development market, the largest project in Tel Aviv, plot 7 project at Sarona, which will be the largest office project ever built in Tel Aviv, and the Da-Vinci project, located at the corner of Da Vinci and Kaplan streets. Yashar has vast knowledge and expertise, stemming from over 50 years of experience. Its staff's knowledge is reflected in its fine detailing and its efficient and flexible designs.

Facebook Updates

Photo Gallery