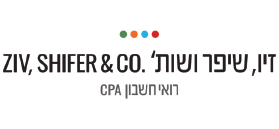 Ziv, Shifer & Co., Certified Public Accountants
Accounting and Economic Consulting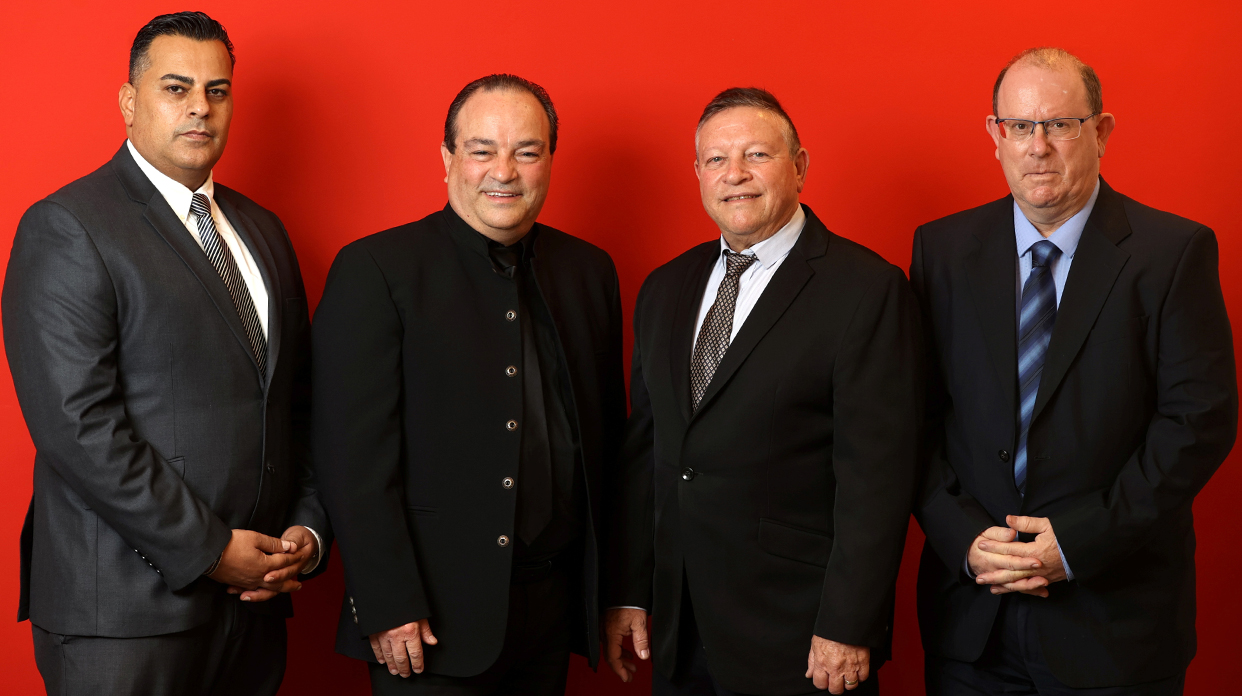 Company's Profile
Established:
1990
Line of Business:
Accounting and Economic Consulting
Address:
20 Yohanan HaSandlar St., Haifa
16 Home uMigdal St., Yoel House, 1st floor, Tel Aviv
41 Yohanan Ben Zakai St., Tiberias
Phone:
972-73-2520000
Fax:
972-73-2520444

Company Executives
CPA Ziv Crasanti

Managing Partner

Ziv, Shifer & Co., Certified Public Accountants

CPA Yoram Shifer

Managing Partner

Ziv, Shifer & Co., Certified Public Accountants

Tzahi Metzger

Partner

Ziv, Shifer & Co., Certified Public Accountants

Dr. Yehuda Elya

CEO

Ziv, Shifer & Co., Certified Public Accountants

Tomer Freund

Managing Partner

Ziv, Shifer & Co., Certified Public Accountants

About Ziv, Shifer & Co., Certified Public Accountants
Ziv, Shifer & Co. is one of the largest accounting firms in Israel in general, and in Northern Israel in particular. This large firm, which employs about 65 employee in three separate branches located in Haifa, Tel Aviv and Tiberias, integrates expertise, knowledge and innovative technology, and provides its clients with the most advanced services including web-based services. The firm provides a variety of professional and comprehensive accounting services, including tax planning and taxation, audits, bookkeeping and salaries, internal auditing, IT systems and risk management, taxation and pension consulting, non-bank credit raising, economic consulting and preparation of business plans, valuations, expert opinions, negotiations with banks, professional consulting on labor law matters and more.
The Partners
The firm's partners are experts in their fields, with vast experience in accounting services. Each of the partners specialize in different professional fields and segments, and the integration of their knowledge and expertise creates a one-stop-shop.
Ziv Crasanti, Managing Partner - he has over 25 years of experience in taxation, supervision of business processes and negotiations vis-à-vis authorities, banks, clients and suppliers. Some of his main practice areas include settling disputes and correspondence vis-à-vis the various tax authorities, tax planning, taxation of individuals and companies, analyzing and evaluating tax aspects in the investments and finance transactions and more. He has a B.A., Accounting and Economics from Haifa University and he was formerly a Chief Inspector in the Income Tax Authority, where he accumulated vast experience in the conduct of the tax authorities and in tax planning.
Yoram Shifer, Managing Partner - he has over 25 years of experience in taxation and in managing accounting firms. Yoram is responsible for the firm's management, business development and for the management of the firm's online services. Some of his main practice areas include taxation of individuals and companies, tax planning, and analyzing and evaluating tax aspects of investments and finance transactions. He is also experienced in working with the courts in the submission of opinions, valuations and providing expert testimonies. He has a B.A., Accounting and Economics from Haifa University.
Tzahi Metzger, Partner, Head of the Tel Aviv Office - with more than 25 years of experience in auditing and preparing financial statements, he formerly served as an audit cases manager in one of Israel's top accounting firms. Tzahi is highly proficient in the fields of accounting, audits and taxation and some of his main practice areas include accounting audits for private companies, taxation of individuals and companies, business consulting for companies and individuals and negotiations vis-à-vis banks and the various tax authorities. By education he has a B.A., Accounting and Economics from Haifa University.
Adv. Dr. Yehuda Eliya, CEO - Dr. Eliya (Ph.d, M.A, LL.B) has more than 25 years of experience in taxation, accounting and audits. He provides devoted service in the firm in a wide variety of matters such as: representation in tax matters before the tax authorities, audits, tax consulting, bookkeeping, financial advisory and more.
By education, he has a Ph.D. in Public Audits, An M.A. from Bar Ilan University in Public and Internal Auditing, an LL.B., a tax consulting certificate, a pension, provident insurance - social rights and legal aspects training from the Higher Tax Education Center of Bar Ilan University, a real estate and lands consulting permit from the Ministry of Justice, a mediator certification of the Israel Bar Association, and a public director training.
Tomer Freund Managing Partner - A CPA and Jurist, he has an LL.M. from Bar Ilan University, and a B.A., Economics and Business Administration (cum laude) from Haifa University. He is a certified public accountant.
Tomer interned, among others, in large and mid-size firms, and the vast knowledge that he accumulated enables him to provide a high-quality solution in matters of state grants, working via-a-vis the Chief Scientist, and State Comptroller audits, all concurrently with the ongoing work vis-à-vis the tax authorities, in order to represent and obtain tax saving for companies, individuals and non-profits.
Winning Combination
The secret of the firm's strength lies in the winning combination between the human capital it employs - first-class experts, and between the vast experience, knowledge and proficiency, as well as the unique tools that the company developed, that have been accumulated in the company over the years. This combination enables the company to provide each of its clients with devoted, professional and personal service, regardless of the client's size and scope of business.
The Firm's Size as an Added Value
The firm's size and leadership position provides it with numerous added values from which the clients benefit - not only higher than average knowledge, experience and professionalism, but also better access to the personal and dedicated client service, the firm's strong bargaining position vis-à-vis the tax authorities, the professional specialization in every accounting segment, including rare niches, the required mobility and flexibility for executing the tasks and last but not least, the internal brainstorming which enable the firm to find efficient solutions for ongoing problems and for material and impactful issues.
Innovation and Cutting-Edge Technology
The firm pays special attention to the development of innovative tools and platforms:
Bookkeeping for Independent Professionals and Companies Through a Web-Based Software - www.ucan2.co.il - the firm provides bookkeeping services for companies and independent professionals through an advanced web-based software that it developed. This exclusive service including professional consulting and support for the client businesses, which can help them achieve significant cost-savings.
The www.invoice4u.co.il system - a software that was developed in the firm and enables the clients to lawfully issue invoices and execute automated transactions such as debit orders through credit cards or issuing invoices simultaneously with credit clearing. Invoice4U is considered to be the most advanced software in Israel in this field and it saves the firm's clients a lot of money.
The "Green Signature" System - www.2sign.co.il - a firm-owned software for online document signing which enables a very broad range of applications that are aimed at saving time and streamlining the operations of businesses which require remote document signing from clients and contact persons.
Advanced Bookkeeping - www.ucan2.co.il - The firm operates advanced remote bookkeeping systems, including through online document transfers and smart document scanning.
The Firm's Clientele
The firm's clientele includes organizations and companies from every sector of the Israeli economy, including Hi-Tech (including startups), tourism, industry, services, commerce, real estate, agriculture, non-profits, associations, local authorities, investors, advertising and more. The firm handles clients of all sizes - exempt dealers, sole proprietors and limited liability companies. attention.