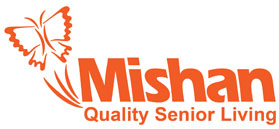 Mishan Center Ltd. (Community Interest Company)
Quality Senior Communities and Children's Villages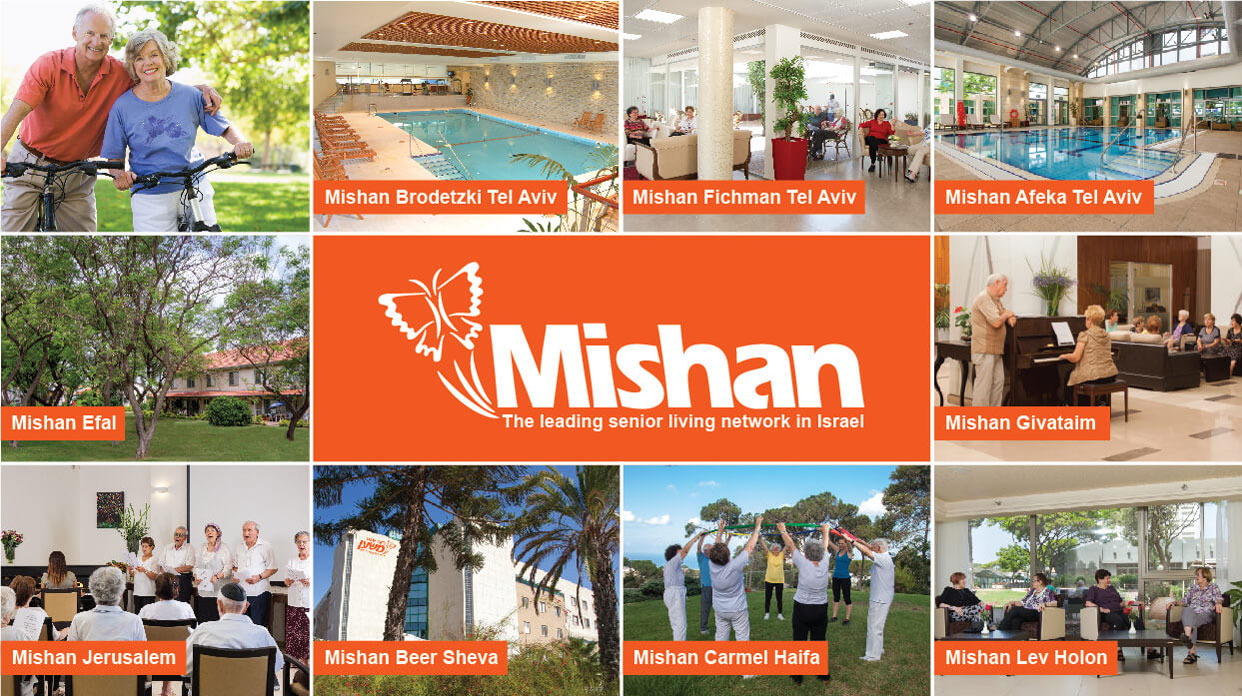 Company's Profile
| | |
| --- | --- |
| Established: | 1931 (Corporate 1954) |
| Line of Business: | Quality Senior Communities and Children's Villages |
| Address: | 93 Arlozorov St., Tel Aviv 6209801 |
| Phone: | 972-3-7191119 |
| Fax: | 972-4-6645775 |

Company Executives
Omri Cohen

CEO

Mishan Center Ltd. (Community Interest Company)

View Profile

Omri Cohen

Adv. Shabi Michaeli

Chairman of the Board

Mishan Center Ltd. (Community Interest Company)

View Profile

Shabi Michaeli
Leading Executives
Maya Halevi VP Human Resources
Lenny Drachler CFO
Adv. Hagit Friedman Legal Counsel
Shirley Hod Acting VP Logistics
Ravit Tsafrir Head of Marketing
Leah Dolev Head of Control & Regulation at the Children's Villages
Shimon Evgi Head of Security
Doron Ezon CIO

About Mishan Center Ltd. (Community Interest Company)
Parent company: Hevrat Haovdim Ltd
Mishan Ltd. is the leading and most experienced senior living network in Israel and also operates and maintains three villages for children and youth. The network has a 25% market share in the senior living market and provides services for about 3,000 tenants in nine housing centers throughout Israel.
As a dynamic network, continually renewing itself, Mishan offers renovated apartments and a high level of hotel service, including swimming pools, fitness rooms, extra-curricular and computer activities, clinics, tenant support, pharmaceuticals distribution services and treatment departments.
Background
Mishan, founded by the Histadrut and owned by Hevrat Haovdim, is the social arm of the Histadrut till this day. Mishan is the most dynamic and experienced network in the senior living community and is attentive to the changing needs of its tenants. Mishan meets the highest standards thanks to the professional management and quality service.
Mishan – Continual Renewal
Longer life expectancy means more and more seniors, who are young in spirit, are discovering Mishan, which is responding to the growing demand for two and three room apartments. The company strives to provide tenants with the latest designs and the highest standards of finishing. Major resources are also invested in improving the public areas in Mishan's network.
Social and Cultural Activities
Mishan's senior living centers offer a range of accessible services in residential complexes and provide a comprehensive solution to the tenant's needs. The centers have a rich range of social and cultural activities, and tenants enjoy the broadest selection of facilities and activities: Fitness rooms, beauty parlors, computer clubs, gardening in greenhouses, extra-curricular activities, lectures and trips in Israel and abroad. The "Time Bank" project was recently inaugurated, integrating many Mishan tenants into volunteer activities involving giving and receiving. Many Mishan tenants also serve as volunteers contributing from their talents and abilities for the benefit of all tenants. The chain has cafeterias and restaurants, room and laundry services.
Comprehensive Medical Network
There is a clinic in every Mishan center including medical and paramedical staff providing professional responses and treatment: family medicine, specialist doctors, pharmaceuticals distribution services, alternative treatment experts, and qualified nurses – all providing the most professional medical services to the tenants.
Located Throughout Israel
Mishan has nine senior living centers with 90% occupancy, and they are:
Tel Aviv: Three facilities – Two in Ramat Aviv: Mishan Brodetzky, Mishan Fichman; One in Neot Afeka: Mishan Afeka.
Givatayim: Mishan Givatayim located in Gan Hayil Ha'avir.
Ramat Efal: Senior Village Mishan Efal – the largest senior living facility in Israel and the Middle East.
Holon: Lev Holon on Bialik St.
Jerusalem: Mishan Jerusalem in the German Colony on Yehoshua Ben Gamla St.
Haifa: Mishan Carmel next to Horev Center, Ahuza, on Eder St.
Beer Sheva: Mishan Beer Sheva next to the Australian Soldier Park, on Elfasi St.
The deployment of Mishan's centers provides solutions for seniors throughout Israel. Payment options are convenient, flexible and adapted for every tenant. Each tenant paying a deposit is entitled to a bank guarantee insuring its refund.
Financial Strength
Mishan is registered as a community interest company and operates as a not-for-profit organization with all revenue, after deduction of expenses, invested solely in the needs of the company and its clients. Mishan is a long-established company with all its activities and expertise focused on senior living communities. This is the main reason that Mishan's centers gain high demand. Mishan's finances are managed cautiously and professionally, and its funds are invested in the most solid options. This fact endows Mishan with financial strength which is difficult to find among its competitors.
Contribution to the Community
Mishan's three children's villages in Gan Yavne and Kfar Saba are an example of the company's social sensitivity. Since their establishment, the villages have raised tens of thousands of children who needed a warm home and love, and gave them the educational tools to build themselves into worthy citizens and professional employees with exemplary families.
Mishan has always operated with love and sensitivity to protect the welfare of Holocaust survivors. Documenting their lives and professional treatment of their needs is at the top of Mishan's agenda.