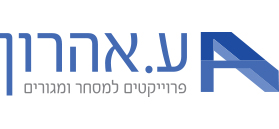 Ofer Aharon Building Works Company Ltd.
Construction, project management and development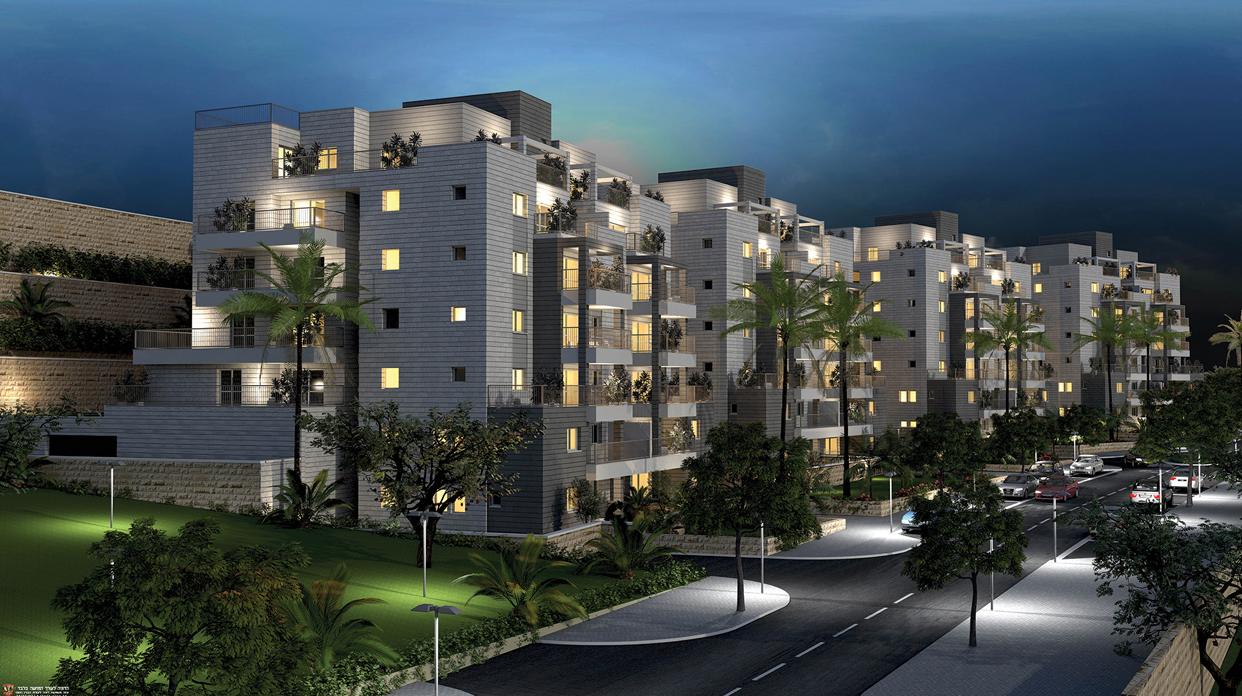 Company's Profile
| | |
| --- | --- |
| Established: | 1996 |
| Line of Business: | Construction, project management and development |
| Address: | 105 Nurit St., Ora |
| Phone: | 972-02-6430893 |
| Fax: | 972-2-6429849 |

Company Executives
Ofer Aharon

Chairman and Founder

Ofer Aharon Building Works Company Ltd.

View Profile

Ofer Aharon

Nahum Aharon

CEO and owner

Ofer Aharon Building Works Company Ltd.
Leading Executives
Amir Aharon Project Manager, Practical Engineer
Yehuda Aharon Project Manager, Practical Engineer
Aviram Aharon Project Manager, Engineer
Ron Biton Project Manager, Engineer
Liron Ella Project Manager, Engineer
Ovad Amira Project Manager, Engineer
Kohava Ben Simon Accounts Dept.
Aviya Hefets Tenants Rearrangenet Dept.
Iris Elharar Tenants Rearrangenet Dept.
Shira Dayan Tenants Rearrangenet Dept.

About Ofer Aharon Building Works Company Ltd.
Ofer Aharon Building Works Company Ltd. was founded in 1996 by certified construction practical engineers Ofer and Nahum Aharon. The family-owned company handles development and implementation. It is registered in the Contractors' Register at the highest rating (C-5), which allows it to work on any financial and operational scale. The company is also registered with the Interdepartmental Committee as a company authorized to carrying out governmental works (Star Contractor).
The company develops and builds about 500 residential units per year at the scope of hundreds of millions of shekels. It employs about one hundred employees permanently, among them construction engineers, practical engineers, project managers, certified work managers, interior designers, customer relations coordinators, account managers, and more. In the beginning, the company was dealing in building subcontracting of educational institutions and public institutions for local authorities and governmental offices, but over the years it has expanded to the field of multi-residential building and income yielding real estate, which is today its core business.
Executive Management
The company was founded by Ofer Aharon, its CEO who has dozens of years of experience in the field. Before founding the company in 1996, Ofer was a self-employed initiator for many years, handling construction of various types, and afterward his brother Nahum, also educated as a certified construction practical engineers, joined him as a partner. Nahum is serving as the company's Deputy CEO responsible for the implementation of projects under construction, while Ofer supervises the process of planning from winning the tender and up to receiving the building permit. More family members are employed in the company as project managers and coordinators, practical engineers, and engineers.
Quality Construction and High Standards
Most of the activities of Ofer Aharon Building Works Company Ltd. are in the development and construction of multi-residential building projects and of service and commerce buildings. In all the projects in which the company is involved, it adheres to high building standards, starting from planning stages to its completion. To support the projects, the company employs top-notch advisors, engineers, and contractors, all of which are much experienced and knowledgeable. The company enjoys an excellent long-standing reputation concerning reliability, compliance with time schedules, quality construction, and provision of comprehensive customer support. The company complies with the strict quality standards ISO 9002 and is subject to annual inspections by the Standards Institution.
Leading Construction Company from Jerusalem
The company is building across Israel: in Mevasseret Zion, Maale Adumim, Rishon Lezion, Beitar Illit, Har Homa, Malcha, Pisgat Zeev, Jerusalem, and more. The company is considered as a boutique company, and is ranked among the top 10 development and building companies in Jerusalem, owing to its high standard of construction and its unrestricted contractor rating. Its distinction, besides the quality of the building, luxurious technical and finishing specifications, is the use of a special Jerusalem Stone (Yellow Bir Zeit).
Development and Building Under One Roof
The company's great advantage lies in the fact that it is both a developer and a contractor, since every project's accomplishment is carried out by its subsidiary company Nahum Aharon Ltd., which also has the highest classification of C-5, so the customers receive everything they need under one roof and are actually in the company's care from signing a contract until handing over the keys, with no outside intermediaries. This is one of the reasons why most of the company's customers are either returning clients or those who come on recommendations of other satisfied customers.
Prominent Projects
Populated Projects - Listed below are some of the company's projects that have been completed and delivered: Pisgat Ha-Vilot in Pisgat Zeev neighborhood, Jerusalem – 22 luxurious villas, each one of 250 m2 of living space on a 500 m2 lot; Nativ Ha-Mazalot in Pisgat Zeev neighborhood, Jerusalem – 4 residential towers of 42 apartments each; Nofey Ha-Pisga in Pisgat Zeev neighborhood, Jerusalem – 2 residential buildings of 44 apartments each; Park Ha-Pisga in Pisgat Zeev neighborhood, Jerusalem – 3 residential buildings of 68 apartments each; Nofey Adumim in Maale Adumim – 2 residential buildings of 22 apartments each, "Narkisim Towers" - 2 residential buildings of 95 apartments each; On Aharon, Mevaseret Zion- an 8 levels office and commercial center.
Projects Under Construction - Subsidized residential project in Nuriyot neighborhood in Rishon Lezion - 3 residential towers of 118 apartments each; subsidized residential project in Beitar Illit – 5 residential towers of 70 apartments each; GOLD Malcha project in Jerusalem – 2 buildings of 18 apartments each;
Mishkenot Amit Project, Har Homa - Construction 10 open view buildings, the project will include 125 residential units; Shaarey Beitar - City Hall, 200 apartments and about 20,000 m2 of employment and commercial areas.
Projects in Planning Stages - In addition, the company is currently planning a hotel and commerce project at the Dead Sea – construction of an apartment hotel of 250 m2 with adjacent 3000 m2 of commerce space. The hotel will include an attached private beach and will be designed by architect Yoel Feygin who specializes in the field of hotels.
Urban Renewal
In recent years, the company has also begun operating in the field of urban renewal. It is currently advancing 4 projects: Pninat Katamon Project, a TAMA 38 project located in Rish Lakish St., Jerusalem. A TAMA 38 project of condensation retrofit in Hasada St. in Jerusalem's Beka neighborhood, within the framework of which the company is carrying out the strengthening of a "train" building with 6 entrances and 86 apartments. Another project, currently at planning stages, is a "Pinui-Binui" operation in Iceland St. in Kiryat Yovel, Jerusalem, within the framework of which a "train" building with 4 entrances will be demolished, and in its place 4 buildings will be erected of 164 apartments each.

Facebook Updates

Photo Gallery