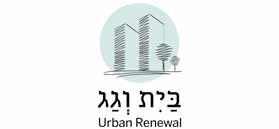 Bait VeGag Leading Urban Renewal
Urban Renewal: Tama 38 - Mainly Demolition and Reconstruction, and Pinui-Binui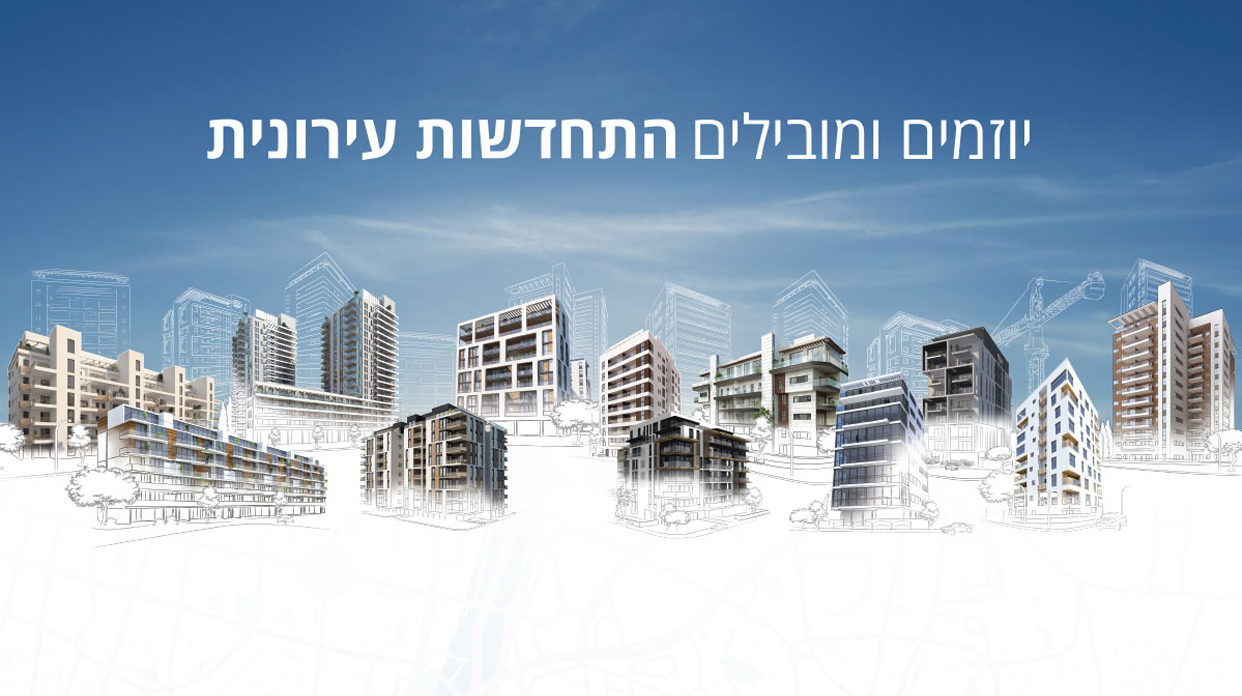 Company's Profile
| | |
| --- | --- |
| Established: | 2010 |
| Line of Business: | Urban Renewal: Tama 38 - Mainly Demolition and Reconstruction, and Pinui-Binui |
| Address: | 17A Abba Hillel St., Ramat Gan |
| Phone: | 972-3-5663355, *9009 |
| Fax: | 972-3-5008030 |

Company Executives
Alona Bar-On

Chairperson

Bait VeGag Leading Urban Renewal

Ronen Akavia

CEO

Bait VeGag Leading Urban Renewal

Itay Hoz

VP, Regulation and Business Development

Bait VeGag Leading Urban Renewal

Michael Brik

VP, Engineering

Bait VeGag Leading Urban Renewal

Shahar Klein

CFO

Bait VeGag Leading Urban Renewal

Tzvika Rubinstein

CDO

Bait VeGag Leading Urban Renewal

Ron Shachar

VP, New Projects Department

Bait VeGag Leading Urban Renewal

Irit Maayani

Marketing & Sales Manager Departmen

Bait VeGag Leading Urban Renewal

Lital Lavie

Customer Relations Department Manager

Bait VeGag Leading Urban Renewal

About Bait VeGag Leading Urban Renewal
Bait VeGag is one of Israel's longest-standing, resilient and prominent urban renewal companies, which is currently promoting many dozens of Tama 38/2 (demolition and reconstruction) projects and Pinui-Binui complexes of significant magnitudes.
Expertise and Experienced in Urban Renewal
Bait VeGag was founded in 2010 with the aim of promoting residential projects in an urban renewal framework and becoming one of the leading companies in this segment. Bait VeGag built, step by step, its unique platform for initiating and managing Tama 38 projects, mainly of the demolition and reconstruction type.
Currently, Bait VeGag includes about 30 managers and employees, and comprises professional departments which specializes in leading urban renewal processes from the aspects of initiation, engineering, regulation, finance, legal, customer relations, marketing and sales and more.
The team in Bait VeGag leads the process throughout the entire project's lifecycle, from the initial residents' meetings and up to the delivery of the keys to the new apartments and the post-construction checkup period, and provides a professional response to every issue for many hundreds of apartments owners who join hands with Bait VeGag on the path to their new homes.
Bait VeGag's managers and employees are amongst the most seasoned in the industry, owing to the focus of the company and its personnel only on the urban renewal segment.
Bait VeGag is leading projects in dozens of buildings, in various stages:
• 19 buildings completed and populated.
• 17 buildings under construction, including some which are pending completion.
• Numerous additional projects where works would begin withing several months.
• Dozens of additional buildings in advanced planning and permits proceedings.
Bait VeGag has a significant advantage in this segment, which results from a combination of four clear advantages:
Financial Stability
Bait VeGag is backed by Israel's strongest institutional investors, such as Poalim Capital Markets, Phenix Group, Amitim and IBI, which invested hundreds of millions of Shekels in it. This is a first-of-its-kind financial model in the industry, which connects between public funds, through the pension and provident funds, and between investments in residential real estate in Israel.
A Platform with a Specialization and Experience in Urban Renewal
The company is a pure-play urban renewal developer and this is its sole area of operation. Currently, the company is active in the initiation and construction of dozens of building in high-demand areas in central Israel, in various stages of construction and planning.
Responsibility for Every Aspect of the Process
From the formulation of the project's planning, which integrates an urban vision with advanced architecture, by working in cooperation with the authorities, through the collection of signatures from the apartment owners, leading the construction permit proceeding, managing the planning, managing the execution, and up to the sale of the apartments and the population of the building.
Well-Formulated Sustainability Concept
In Bait VeGag we know that real estate isn't just engineering, finance and sales, rather its first and foremost a home and people. A home for building a family, a playground for children, a neighborhood with stories, a city full of history.
What Differentiates Bait VeGag from Others in the Industry?
In Bait VeGag, we take care to maintain a continuous and personal relationship with our residents, to listen to and understand their needs, mainly from the belief and knowledge that building a home is a very significant part of their lives.
Our role in Bait VeGag is to accompany the residents on the path to making their dream come true, with sensitivity, caring and professionalism. We know that in every real estate project there are sometimes challenges and constraints that require creative solutions. As part of our worldview, and from a real desire to help as best as we can, in Bait VeGag we pay special attention to populations with special needs and third-agers, and offer help and support in a variety of aspects, such as: correspondence vis-à-vis the authorities, accessible and customized planning, finding substitute apartments, coordinating the moving process etc., in order to guarantee peace of mind and assurance from end to end. All of the above and more, for the benefit of the success of our projects and supporting the people who walk hand in hand with us on the way to their new apartment.

Photo Gallery