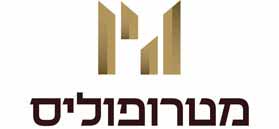 Metropolis Urban Renewal and Real Estate Entrepreneurship
Urban Renewal and Real Estate Entrepreneurship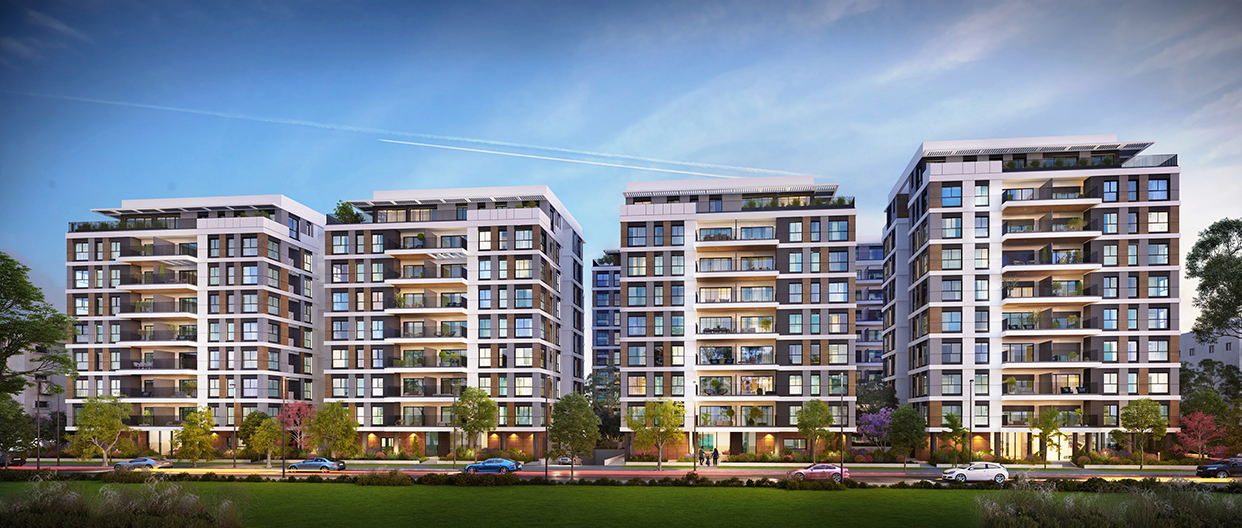 Company's Profile
| | |
| --- | --- |
| Established: | 2011 |
| Line of Business: | Urban Renewal and Real Estate Entrepreneurship |
| Address: | 30 Sheshet HaYamim St., Champion Tower, 18th floor, Bnei Brak |
| Phone: | 972-3-6557878 |
| Fax: | 972-3-9490095 |

Company Executives
Udi Blum

CEO

Metropolis Urban Renewal and Real Estate Entrepreneurship

View Profile

Udi Blum

Yaron Levi

Chief Engineer

Metropolis Urban Renewal and Real Estate Entrepreneurship

Adit Friedman

Marketing and Sales Director

Metropolis Urban Renewal and Real Estate Entrepreneurship

Oleg Kalnitskiy

Director of Finance

Metropolis Urban Renewal and Real Estate Entrepreneurship

About Metropolis Urban Renewal and Real Estate Entrepreneurship
Metropolis Urban Renewal and Real Estate Entrepreneurship lead the urban renewal segment with about 2,500 apartments in the planning, execution and population stages.
Metropolis Ltd., which was founded in 2011 and is managed by Udi Blum, CPA, is one of Israel's largest and most significant urban renewal and initiation companies. Metropolis is currently promoting the execution, planning, and permits for about 30 projects in Pinui-Binui and Tama 38/2 complexes, with most of its operations being concentrated in central Israel. Thus far, the company has delivered more than 550 apartments. Over the next few years, the company is expected to handle the construction of more than 2,000 apartments in Tel Aviv, Givatayim, Herzliya and Ramat Gan.
The company benefits from tremendous financial strength which enables it to successfully handle large projects. The company is owned by two leading groups in the Israeli market, the first one being Allied Group, one of Israel's largest and most resilient holding companies, which has been operating for decades in the automotive, real estate, electrical home appliances, and infrastructures sectors. Allied holds, inter alia, Champion Motors (the importer of Audi, Skoda, Seat, and Volkswagen), Autodeal, Newpan, A.L.M., Amkol, UPS, Miniline, Carmel Tunnels and more. The second group is the Eldar Group, a real estate company that develops and manages operations spanning hundreds of apartments and tens of thousands Sq.m. of offices and commercial spaces with a scope of more than NIS 1 billion. The company builds long-term rental projects in Israel and develops projects with hundreds of apartments in Central and Eastern Europe. Eldar is considered to be a leader in all of its operating segments and is a major player in Israel's real estate sector.
Metropolis develops residential complexes with a pan-communal view and investment. This perspective is expressed, de facto, in large complexes that are being built by the company in central Israel, and first and foremost in Israel's largest urban renewal project thus far, the "Green Park" complex in Neve Sharet, Tel Aviv, with 447 apartments. The project was completed and the apartments were delivered. This project led to a transformational change in the branding of the entire Neve Sharet Neighborhood. Owing to the following project, the company was awarded the prestigious "Effie" award for 2015. The project was built under the management of Metropolis in cooperation with SGS and Electra Investments.
Another large and significant project of the company is the Metropolis Givatayim Complex, which is being marketed today. In the framework of this project, the company demolished 5 old buildings in the Sde Boker St. of this city, as part of the street's urban renewal program. The plan is that the company would renew an entire street, where 9 new buildings, with only 8 stories in each, would be built with a total of around 200 apartments. The complex is located in one of the city's most attractive locations: a step away from Givatayim's entertainment, culture and commerce centers – the streets of Katzanleson, Weizmann and Sheinkin, and a short walking distance from Givatayim Park, Givatayim Mall, the observatory and the city theater.
Another huge complex that Metropolis is promoting in Tel Aviv in an urban renewal framework is the "Metropolis Hadar Yosef" Complex on Kehilat Lodge Street. This project would include the demolition of 258 old apartments in 23 buildings, and the construction of a new and modern residential complex in their place, with 704 apartments in 9 new buildings, advanced traffic solutions, modern development and public buildings that would benefit the residents of the new neighborhood.
The "Metropolis Herzliya Complex" on the streets Mendelblat and Ibn Ezra is Herzliya's first and largest Pinui Binui project, where 84 families would be evacuated and a contemporary and luxurious complex with 278 apartments would be built. The building permit is expected as soon as Q3-2019.
Some of the Highest Standards of Quality and Service in Israel
The company's strategy is to create a level of "professional excellence" in residents' service and building quality and lead first-class standards in these fields in Israel.
Metropolis meticulously maintains its planning and building quality through the "Continuous Quality Management" through internal and external control functions, an in-house engineering division and the support from certified standardization companies. All of the planning and building processes are controlled in real-time which led to a certification from the Standards Institute of Israel. The company takes care to implement green building in all of the projects where it is involved and invests extensive resources in environmental-protection-related thinking and architectural planning.
Urban renewal projects are executed inside pre-built, populated and dense urban textures, and therefore require specialization, professionalism, know-how and a high level of execution. In light of the extensive experience that Metropolis accumulated, with its understanding and attention to the special needs of residents who evacuate their apartments, it vowed to continue and lead Israel's urban renewal and initiation segment, professionally, reliably and with service at the highest standards.

Facebook Updates

Projects
Metropolis Givatayim Complex. 194 apartments

Green Park, Tel-Aviv. 447 apartments

Metropolis Herzliya Complex. 278 apartments

6/8 HaMa'alot St.,Giv'atayim. 50 apartments

49 Kaplan St., Petah Tikva. 29 apartments

3 Levin St., Petah Tikva. 20 apartments

Kehilat Padova St., Tel Aviv-Yafo. 282 apartments 19-21-23

Metropolis Hadar Yosef Complex. 770 apartments

6-8 Natan Alterman St., Tel Aviv-Yafo. 70 apartments

22/24 Reading St., Tel Aviv-Yafo. 80 apartments

41 Louis Marshall St., Tel Aviv-Yafo. 32 apartments

49 Yehuda HaMakkabbi St., Tel Aviv-Yafo. 29 apartments

Facts & Numbers


10
Total Projects before building permit

6
Total Projects after building permit

3
Total Projects Populated in 2018