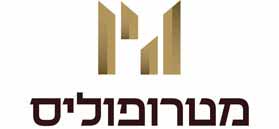 Metropolis Urban Renewal and Real Estate Entrepreneurship
Urban Renewal and Real Estate Entrepreneurship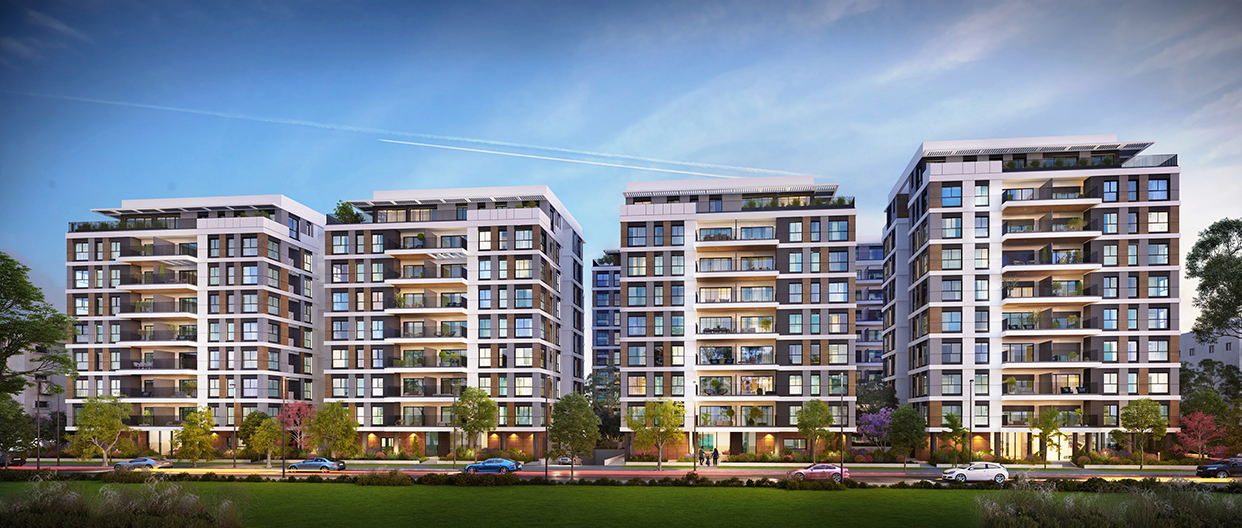 Company's Profile
| | |
| --- | --- |
| Established: | 2011 |
| Line of Business: | Urban Renewal and Real Estate Entrepreneurship |
| Address: | 30 Sheshet HaYamim St., Champion Tower, 18th floor, Bnei Brak |
| Phone: | 972-3-6557878 |
| Fax: | 972-3-9490095 |

Company Executives
Udi Blum

CEO

Metropolis Urban Renewal and Real Estate Entrepreneurship

View Profile

Udi Blum

Yaron Levi

Chief Engineer

Metropolis Urban Renewal and Real Estate Entrepreneurship

Adit Friedman

Marketing and Sales Director

Metropolis Urban Renewal and Real Estate Entrepreneurship

Oleg Kalnitskiy

Director of Finance

Metropolis Urban Renewal and Real Estate Entrepreneurship

About Metropolis Urban Renewal and Real Estate Entrepreneurship
Metropolis Urban Renewal and Real Estate Development leads the urban renewal sector with nearly 4,000 residential units currently in planning, construction, and occupancy stages.
Founded Founded in 2011 and managed by CPA Udi Blum, Metropolis is one of the largest and most significant urban renewal and development companies in Israel. Metropolis currently promotes the construction, planning and licensing of nearly 30 projects in evacuation & construction and NOP 38/2 complexes, mainly focusing on the center of Israel. So far, Metropolis has delivered 600 residential units. In the coming years, the Company is expected to establish over 4,000 residential units in Tel Aviv, Giv'atayim, Herzliya and more.
Metropolis is fully owned by two leading groups in the Israeli economy:
The first, Allied Group, is one of the largest and most mutable Israeli holding companies which operates in the motor, real estate, domestic electronics, and infrastructure fields. Allied holds, among others, Champion Motors (importer of Audi, Skoda, Seat and Volkswagen), Autodeal, Newpan, ALM, Emcol, UPS, Miniline, Carmel Tunnels, etc.
The second, Eldar Group, is a real estate company with operations of hundreds of residential units and dozens of thousands of square meters of office and commercial spaces, valued at over ILS one billion. Eldar Group constructs long-term rental projects in Israel and develops hundreds of residential units in Europe's CEE region. The Group is considered to be the leader in its fields of operation and is considered a prominent player in Israel's real estate market. The partnership between these two enterprises grants Metropolis tremendous financial strength, allowing it to successfully deal with large-scale projects. Metropolis develops residential complexes, while considering the neighborhoodness and investing in it. This concept is expressed, in practice, by the large complexes being constructed by Metropolis in the center of Israel, among them the largest urban renewal project ever constructed in Israel, the Green Park Complex in Neve Sharet, Tel Aviv, which includes 447 residential units that were delivered to the tenants following their completion. This project brought about a revolutionary change in the branding Neve Sharet Neighborhood as a whole. Owing to this change, Metropolis won the prestigious "Effie" award. The project's construction was managed by Metropolis in partnership with SGS and Elektra Investments. Another large and significant project developed by Metropolis is the Metropolis Giv'atayim Complex, currently under construction. The project included the demolition of 5 old buildings on Sde Boker and HaKnesset streets as part of local urban renewal endeavors. According to the planning, Metropolis will renew a whole street in which eight new 7-story buildings will be constructed, including a total of 194 residential units. The Metropolis Giv'atayim Complex is located in one of the city's most attractive locations: seconds away from leisure, culture, and commercial hot-spots in Giv'atayim and a short walking distance from Giv'atayim Park, Giv'atayim Mall, the Observatory, and the municipal theater.
Another project that is currently under construction is the Metropolis Herzliya Complex, located on Mendelblat/Ibn Ezra streets, is the city's first and largest evacuation & construction project, the project includes the demolition of 5 old buildings, to be replaced by luxurious new four 11- to 14-story buildings with 278 new residential units along-side a current and rich technical specification, and extensive environmental development. The complex is ideally located near the Seven Stars Mall, Herzliya Park, educational institutions, major traffic routes and entertainment centers. Concurrently with the construction of these complexes, Metropolis specializes in constructing luxurious boutique buildings. These days, Metropolis entered Tel Aviv's "Sector 4" with two premium projects on 49 Yehuda HaMaccabi and 41 Louis Marshall streets, The two 3-story old buildings will be demolished and replaced with 2 newly constructed 7-story boutique buildings featuring apartments with a very high construction standard, high-end kitchens and stylish lobby areas. The projects are positioned in a prime location in North Tel Aviv, a walking distance from HaYarkon Park and in close proximity to major traffic routes.
The Highest Quality and Service Standards Nationwide
Metropolis's strategy is to create an unmatched level of professional excellence in construction quality and tenant satisfaction and to lead first-rate standard in these fields in Israel. Metropolis is meticulous when it comes to planning and construction quality, using both internal and external supervision as well as a control system, an in-house engineering division, and the assistance of certified standardization companies. All planning and construction processes are monitored in real time. As such, Metropolis is granted, year after year, an Israeli institute of standard certification. Metropolis ensures green construction in every project it is involved in, and invests great resources on architectural design and planning concerning protection of the environment. Urban renewal projects are constructed in an occupied, and dense municipal areas, thereby requiring expertise, professionalism, knowledge, and a high level of performance. In light of the vast experience accumulated by Metropolis as well as based on its understanding and attention to the special needs of tenants who evacuate their apartments, the company has inscribed on its flag to provide tenants with personal, professional, dedicated and advanced treatment, the origins of its uniqueness and power.

Facebook Updates

Projects
Metropolis Givatayim Complex. 194 apartments

Green Park, Tel-Aviv. 447 apartments

Metropolis Herzliya Complex. 278 apartments

6/8 HaMa'alot St.,Giv'atayim. 50 apartments

49 Kaplan St., Petah Tikva. 29 apartments

3 Levin St., Petah Tikva. 20 apartments

Kehilat Padova St., Tel Aviv-Yafo. 282 apartments 19-21-23

Metropolis Hadar Yosef Complex. 770 apartments

6-8 Natan Alterman St., Tel Aviv-Yafo. 70 apartments

22/24 Reading St., Tel Aviv-Yafo. 80 apartments

41 Louis Marshall St., Tel Aviv-Yafo. 32 apartments

49 Yehuda HaMakkabbi St., Tel Aviv-Yafo. 29 apartments

Facts & Numbers


10
Total Projects before building permit

6
Total Projects after building permit

3
Total Projects Populated in 2018