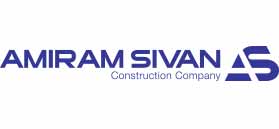 Amiram Sivan Ltd. Construction Co.
Construction, Initiation and Public Construction in Israel, Initiation Abroad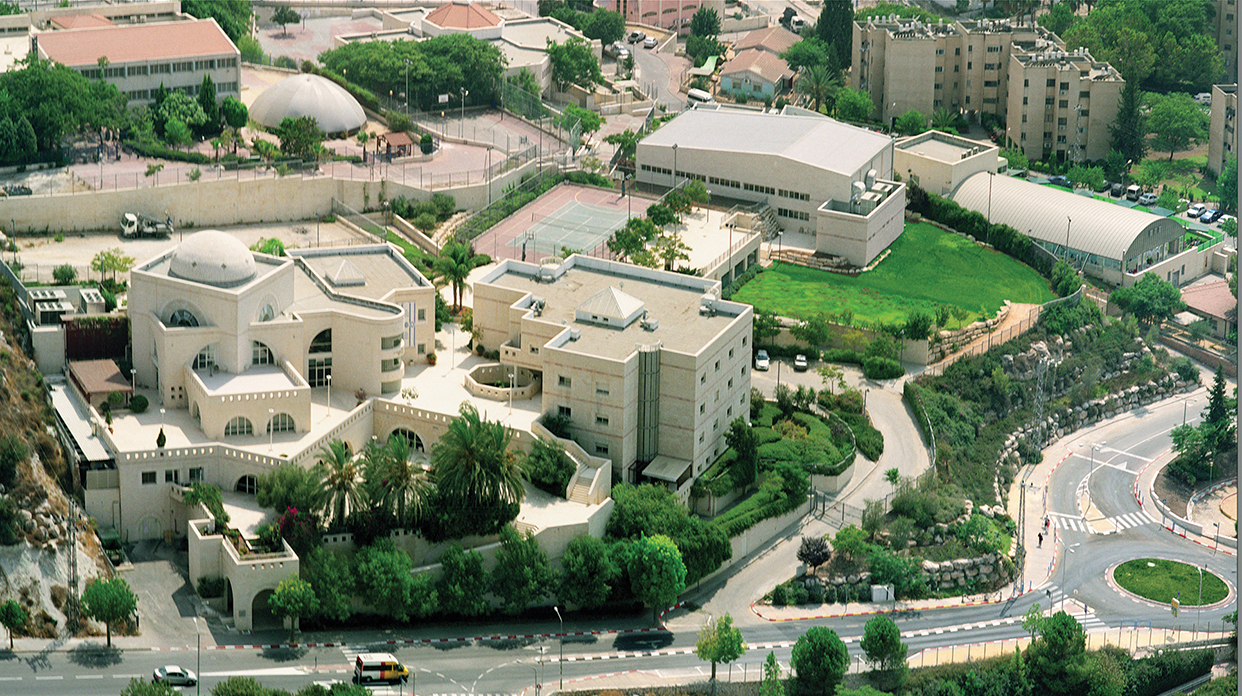 Company's Profile
| | |
| --- | --- |
| Established: | 1985 |
| Line of Business: | Construction, Initiation and Public Construction in Israel, Initiation Abroad |
| Address: | 15 Robinson, Petach Tikva 49560 |
| Phone: | 972-3-9222003 |
| Fax: | 972-3-9044704 |

Company Executives
Leading Executives
Amiram Sivan Chairman and Owner
Ariel Ben Hamo CEO

About Amiram Sivan Ltd. Construction Co.
Amiram Sivan Ltd. is a private company that specializes in contracting, initiation and public construction in Israel and has also been initiating real-estate in Poland thorough foreign companies over the past decade.
The company started its operations in 1985 with the construction of small-scale residential buildings. Currently, it handles mainly the construction of education and public buildings for local authorities, the Ministry of Defense and private customers. In addition, the company initiates residential and office projects in Israel and abroad. Among other projects, the company is constructing, through foreign companies, hundreds of apartments in Poland. The company is involved in projects which involve advanced technologies that provide it with quick and efficient engineering and execution solutions for complex and multidisciplinary projects.
The company is active in the execution of residential and infrastructures contracting works in the public sector, including the construction of office, commerce and industrial buildings, IDF camps, public institutes and Israeli embassies abroad. In addition, the company specializes in the execution of contractual construction works in the business and private sectors, such as the construction of residential, office, commerce and industry buildings and logistics centers.
Associated Corporations
Rolzur Tunneling
Israel's leading tunneling and subterranean mining company. Amiram Sivan owns 33% of Rolzur Tunneling.
Rolider
Rolider Ltd. was founded in 1966 and is one of Israel's leading civil engineering companies, and takes part in complex and extensive infrastructure projects. Amiram Sivan owns 33% of Rolider.
Fellow Company
Tius Logistics
Tius Logistics Provides a wide range of logistics services in Israel and abroad, support, manpower hiring and procurement services. Nowadays the company provides logistics services, mainly procurement and engineering equipment for Rolider Ghana.
Selected Projects
Project Abroad for Israeli Government Ministries
Amiram Sivan has longstanding experience in the construction of embassies for the State of Israel throughout the world, including the construction of the Israeli embassies in Budapest and Moscow, In Rome (to the Vatican), in Cairo, in Berlin and in Alexandria.
Buildings for the Ministry of Defense
During its 30 years of operations, Amiram Sivan constructed hundreds of thousands of square meters for the Israeli Security Forces, including residential buildings, office buildings, multi-purpose warehouses, an office building for the Prime Minister Office, The Erez Crossing Terminal, unique projects for the Israeli Security Forces as well as the Holot Complex in the Negev.
Education Institutes and Sports Facilities
Amiram Sivan has extensive experience in building education institutes which includes the execution of hundreds of projects in this field, including schools, kindergartens, synagogues, community centers, community Pais Centers, Golden Age Centers, sports arenas (such as the Drive-In Tel Aviv sports arena, Eilat's basketball arena and more), synagogues and Yeshivas such as the Har HaMor Yeshiva, Neve Dkalim Yeshiva and Beit Shemesh Yeshiva, with accurate compliance with the schedules and first-class execution quality.
Office Buildings and Logistics Centers
Amiram Sivan's vast experience in this field includes the construction of office buildings for various government ministries, for the private and public sectors, as a derivative of an architectural planning for self-use or for customers which are interested in yielding properties investment. In addition, the company has vast professional experience in the construction of advanced logistics centers, such as the IEC's logistics center in Akko, The logistics centers of Osem Ltd. and Teva Ltd., and numerous other projects in this field.
Projects Abroad – Poland
Konstancin – Warsaw
The company constructed a project with about 108 detached homes in a town near the capital city of Warsaw (similar to Savyon).
The project was built as an enclosed neighborhood which benefits from security services.
Poznan
The company built a residential project with 775 apartments of varying sizes, with an additional 1,200 sq.m. of commerce area (for a total built area of 90,000 sq.m.). the project is located at the west of the city, about 5km of the center and near the soccer stadium.
Wroclaw
The company built a residence and commerce center at the center of the city, including 310 apartments, 1,000 sq.m. of offices and 3,000 sq.m. of commerce area.
Zulbus – Warsaw
The company built a 440-apartments project in Warsaw's green area.

Photo Gallery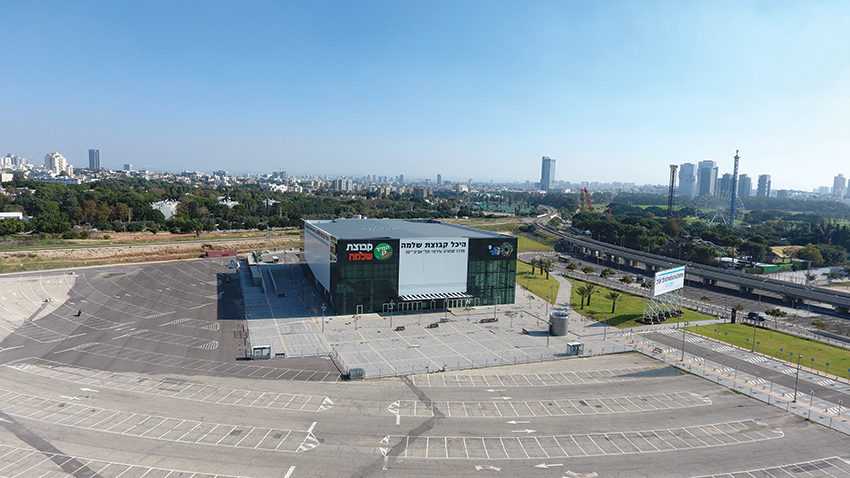 Education Institutes and Sports Facilities
pr photo