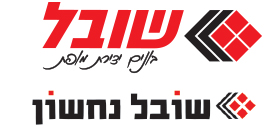 Shoval Engineering Group
Planning, Construction and Initiation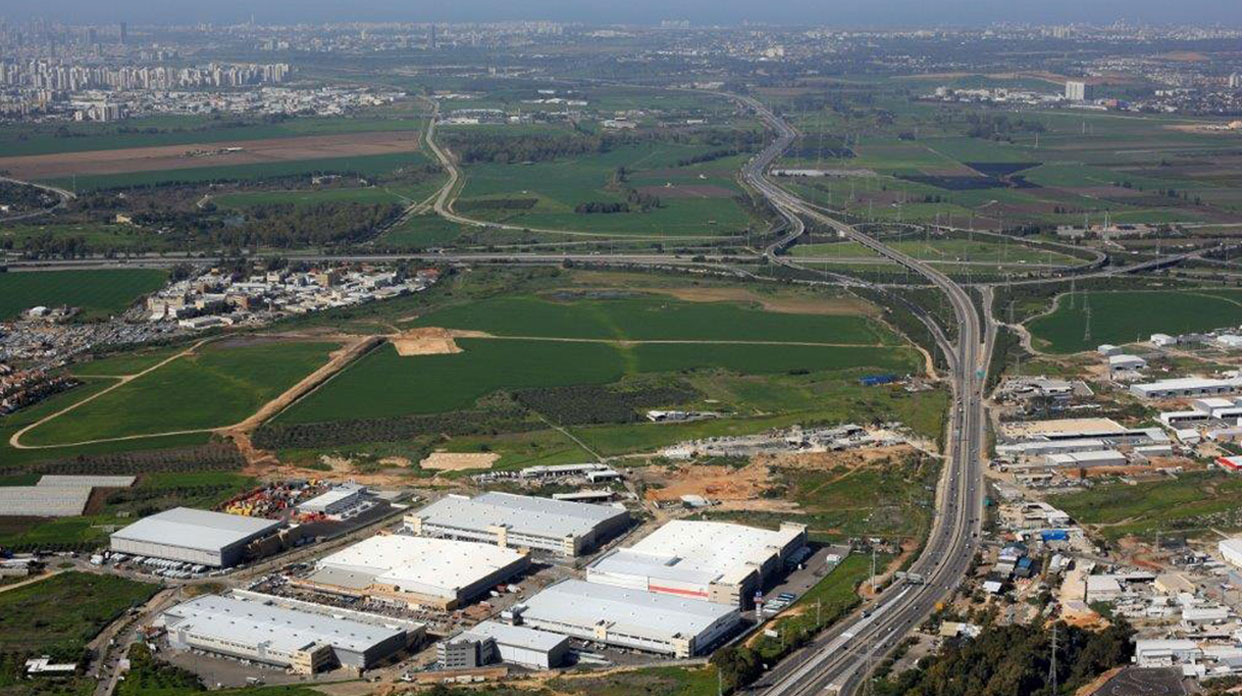 Company's Profile
| | |
| --- | --- |
| Established: | 1985 |
| Line of Business: | Planning, Construction and Initiation |
| Address: | 18 HaMesila St., Nesher |
| Phone: | 972-4-8202660 |
| Fax: | 972-4-8202657 |

Company Executives
Moshe Miller

Owner & Chairman

Shoval Engineering Group

Shai Nahshon

CEO, Partner

Shoval Engineering Group
Leading Executives
Moti Popovich CFO, Shoval Group
Yishay Roth V.P., Marketing & Business Development, Shoval Residence

About Shoval Engineering Group
Shoval Engineering Group is one of Israel's leading construction groups in the areas of planning-execution and initiation. The group was founded in 1985 by Moshe Miller and achieved continuous growth thanks to a managerial cultural emphasis on long-term customer relationships through the accurate, high-quality and reliable execution of projects while stressing the initiator's needs and interests and strictly complying with schedules and budgets. In all its activities, the group emphasizes caution and stability - both from the financial aspect, while maintaining the financial stability, and its customers. The Group's operations are carried out through two main subsidiaries: the initiation arm, Shoval Residential Complexes Ltd., and the execution arm, Shoval Engineering and Construction Ltd.
The Group's Strategy
Shoval's strategy is built on its two main strengths – large-scale and high-quality planning-execution capabilities and long-term relationships with loyal and satisfied customers. The synergy between the strengths creates a positive feedback loop – where the company's service quality and successful projects lead to loyal customers and a strong reputation, which in turn lead to new projects and winning RFTs – which supports the company's long-term growth and prosperity. In order to implement this strategy, the company constantly remains at the forefront of the industrialized construction technologies (including professional training, development and discovery of building technologies across the world), maintains a high share of complex and extensive projects of its total projects, and verifies that the projects are executed at the highest quality while complying to the budget and schedules limitations, and to the customer's full satisfaction.
Shoval Residential Complexes Ltd.
Specializes in the residential initiation and urban renewal fields, including Pinui Binui (evacuation and reconstruction), Tama 38, demolition and construction, initiation and development of residential neighborhoods, from land purchasing, through planning and up to the construction and delivery of residential and commercial buildings.
Thanks to the strong execution capabilities of the sister company, Shoval Engineering, the company's projects are built within schedule, at a high construction level and with involvement "In every nail of the building" and a maximal technical spec, which removes the purchasers' need for making additional expenses on upgrades. The company has a skilled and attentive customer service team, which provides information and solutions for every problem of the purchasers at every stage of the process, including handling post-construction repair through dedicated and professional teams. In recent years, the company has been leveraging its experience, know-how and reputation for executing price-capped projects, in light of its belief in the economic and social efficiency of this solution for all of the involved parties. Owing to its experience and reputation, Shoval benefits from over-demand to the projects it offers in this framework and a smooth and orderly work process with statutory and government agencies.
Prominent Projects Under Development
Be'er Sheva Touch, Park neighborhood - 800 apartments+3,500 sq.m. commerce.
Kiryat Yam, Galei Yam - 340 apartments.
Shoval Al Ha'reches, Rechasim - 124 housing units.
Shoval Touch, Kiryat Bialik - 38 apartments.
Shaoval in the Carmel, Haifa - 11 upscale apartments.
Yokne'am - the construction of 138 apartments.
Projects in the Neighbourhoods of Arnona, Ramot and Talpiot, Jerusalem - 350 apartments + commerce areas in Jerusalem.
Villas Projects, HaPark, Be'er Sheva - construction of 155 cottages in HaPark neighborhood, Be'er Sheva.
Shoval Bamoshava, Pardes Hana Karkur - a residential project, 27 apartments + commerce at the heart of Karkur.
Alonei Tsoran - a project of 30 upscale housing units in Tsoran's original colony.
Nahariya, Achziv Neighborhood – construction of a hotel with 106 rooms.
Akko - construction of 300 apartments.
Tel Aviv - construction of a business complex with office and residential areas, covering about 30,000 sq.m.
Kiryat Bialik – construction of a complex with commercial and office areas, alongside 750 apartments.
Nesher - establishment of projects in urban renewal, about 1,000 apartments and commercial.
Haifa - establishment of projects in urban renewal, about 1,000 apartments and commercial.
Or Akiva - establishment of projects in urban renewal, about 1,100 apartments and commercial.
Kiryat Bialik - establishment of projects in urban renewal, about 1,100 apartments and commercial.
Bat Yam - establishment of projects in urban renewal, about 750 apartments and commercial areas.
Shoval Nachshon Execution Ltd.
Focuses on the planning-execution of logistics centers, public institutions, commercial centers, industrial facilities, and offices. It has the highest contractor classification, C5, and it is an authorized contractor of the Ministry of Housing. The company has longstanding experience in building complex structures, and it provides its customers with a comprehensive solution for turning their vision into a reality – including planning, handling all of the administrative aspects, including approvals and permits, and turn-key execution. The company's vast experience in the dynamic and unpredictable construction market enables it to predict, prepare and handle a wide variety of unexpected events in order to achieve an accurate realization of the customer's vision at the pre-defined price and within schedule.
Prominent Projects Pending Execution
Ramat Siv - An office building (planning-execution) with 3 subterranean parking floor, a commerce floor, and an office building, with an overall of 35,000 sq. m.
Shop Time - A building with subterranean parking on an area of 30,000 sq.m., two commerce floors and two office floors, as the base of a 30-story tower.
Yuka Park - an industrial structure in the planning-execution method, on an area of 48,000 sq.m. with 4 industry buildings. The buildings are divided into 12 units each and include storage and industrial galleries. The project was built for a purchasing group.
Kfar Saba Triangle – An office building (planning-execution) with a total area of 50,000 sq.m. 5 subterranean parking floors, a commerce floor, and 20 offices floors.
Zim Urben Life, Ashdod - A planning and execution method project, covering an area of 100,000 sq.m. 2 floors parking lot, a commercial floor and a tower with 20 floors.
Logisticare, Ashdod - A planning and execution method logistics center, covering about 13,000 sq.m. located in Ashdod's harbor.

Photo Gallery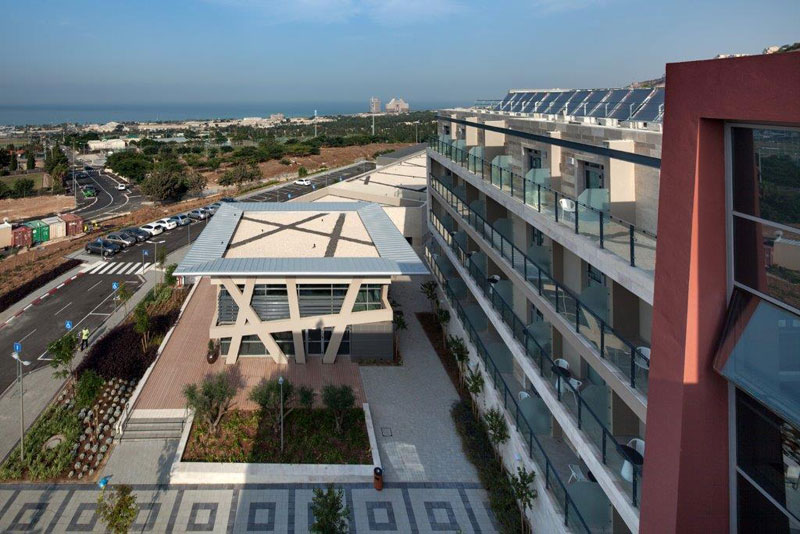 Youth Hostel, Haifa
PR Photo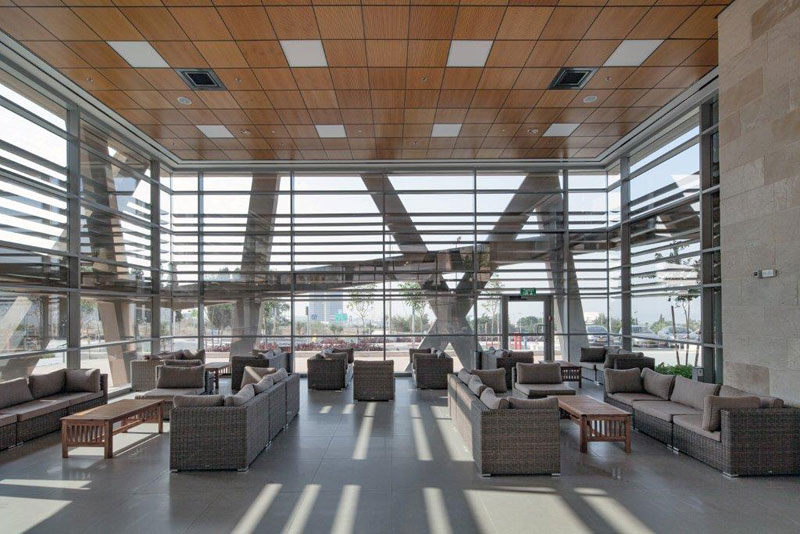 Youth Hostel, Haifa
PR Photo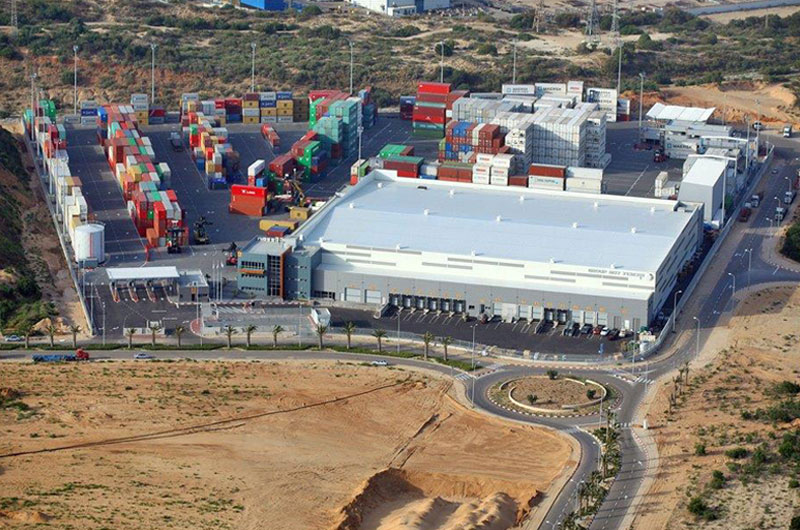 207 Logistics Center
PR Photo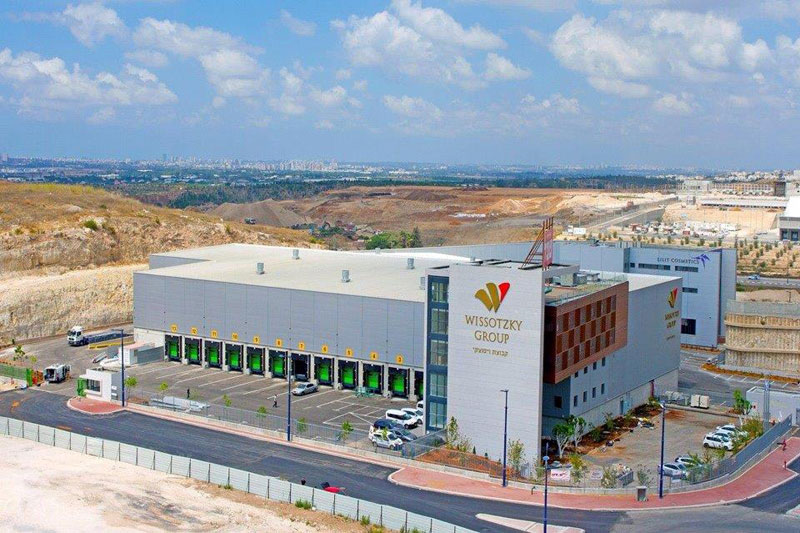 Wissotsky Logistics Center
PR Photo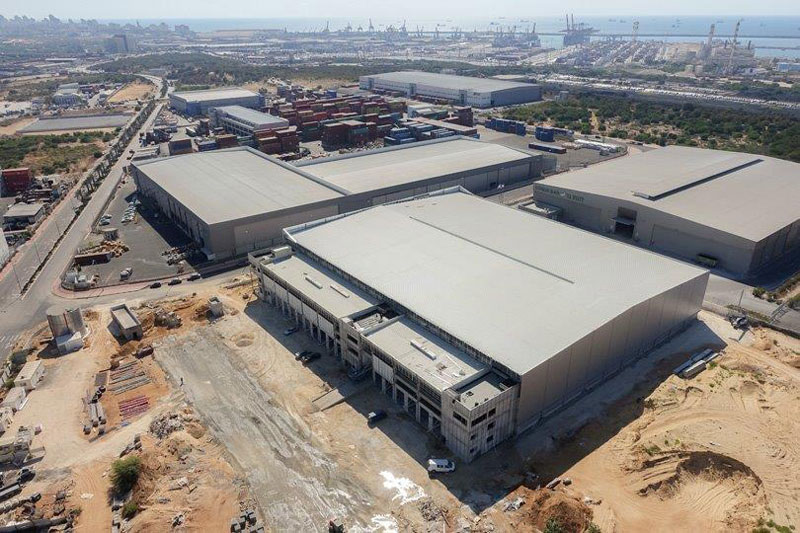 Star Center, Ashdod
PR Photo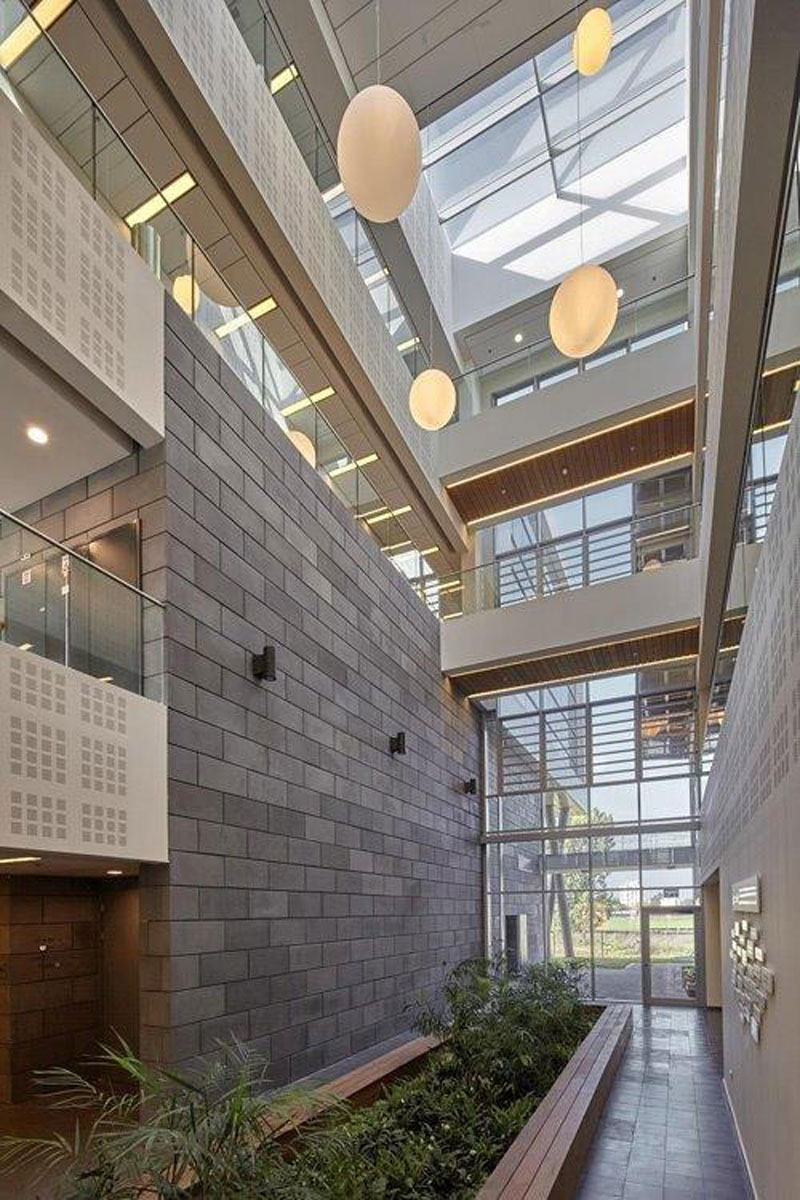 The Western Galilee College Library
PR Photo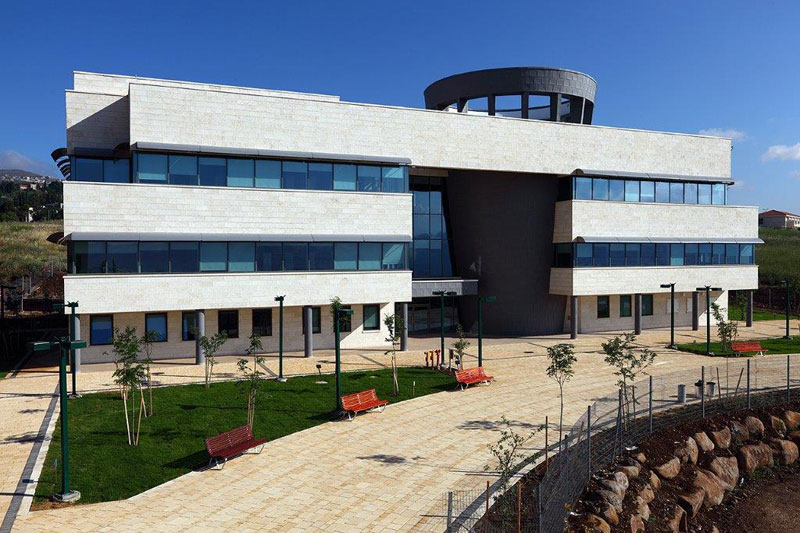 Tel-Hai College Library
PR Photo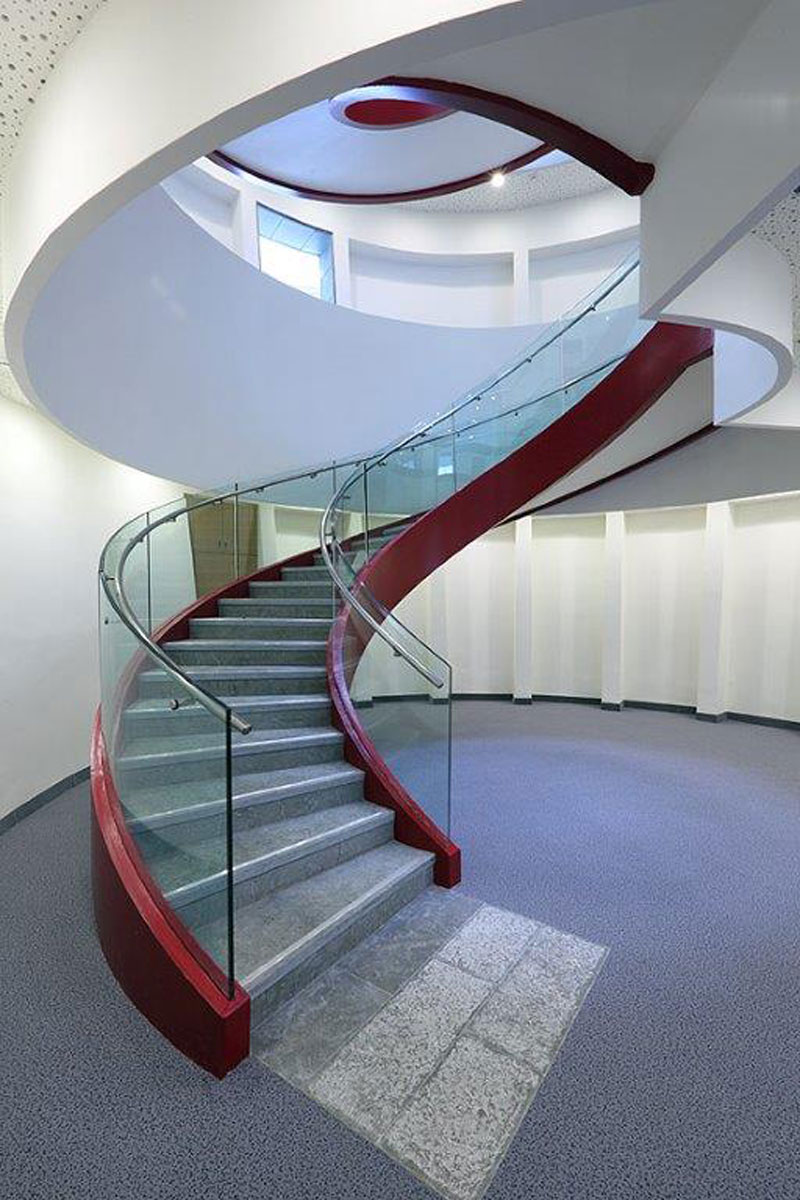 Tel-Hai College Library
PR Photo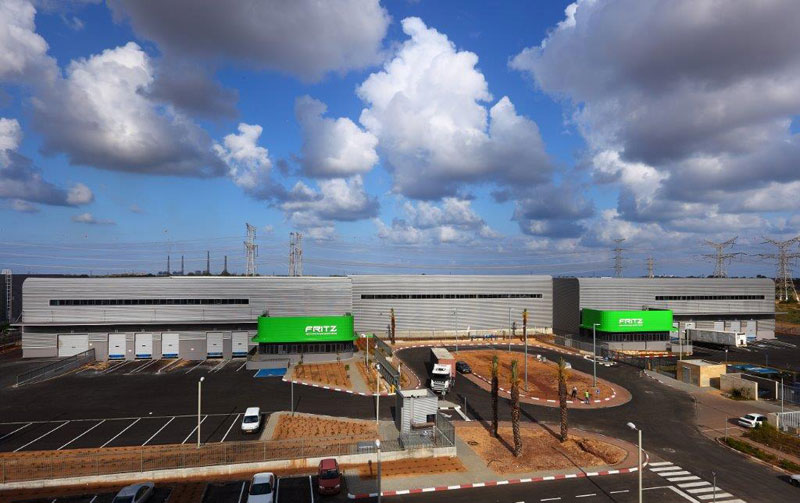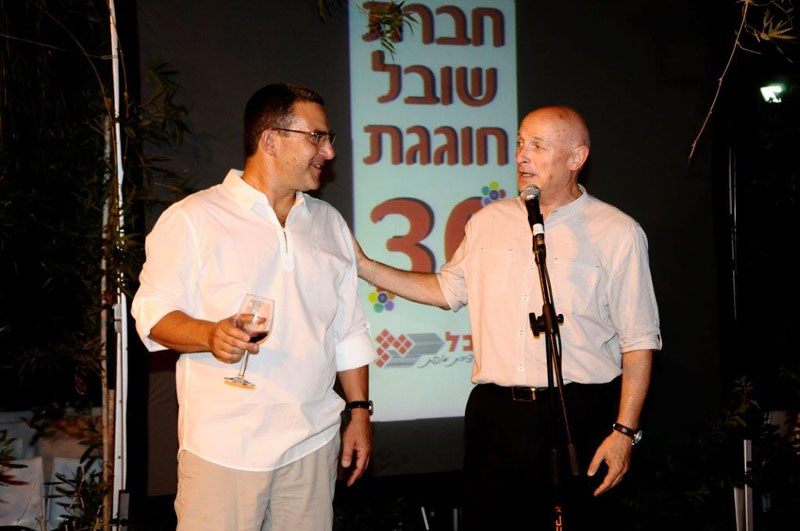 Shoval Celebrates 30 years
PR Photo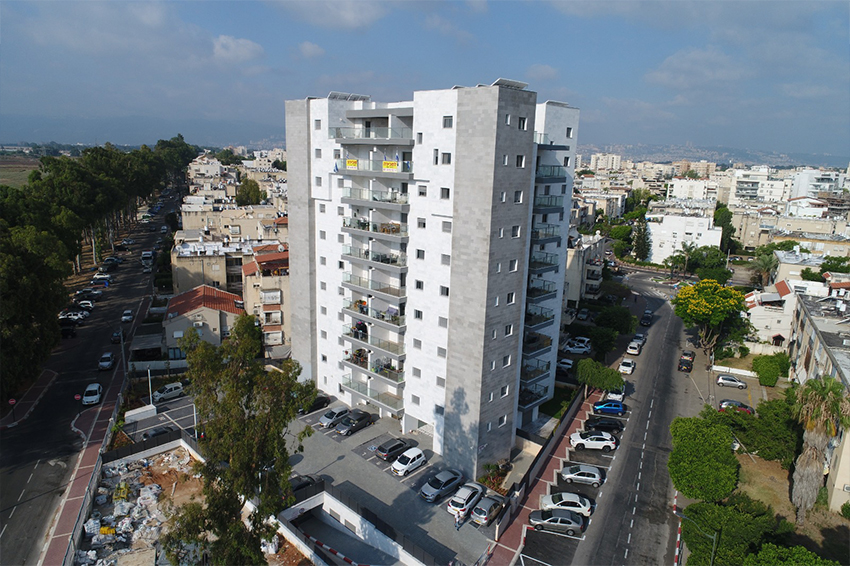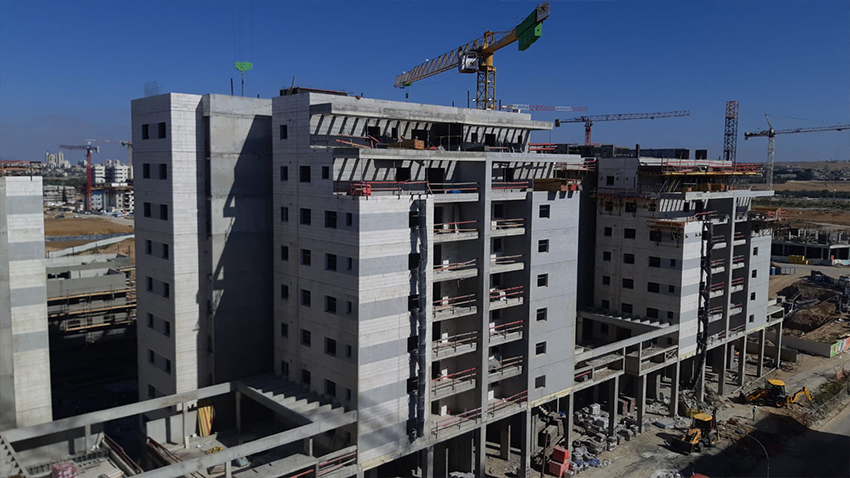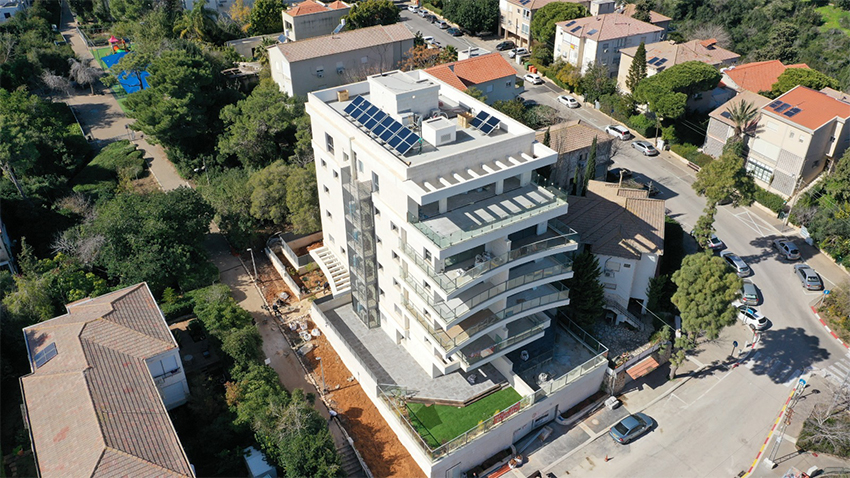 Company Rankings