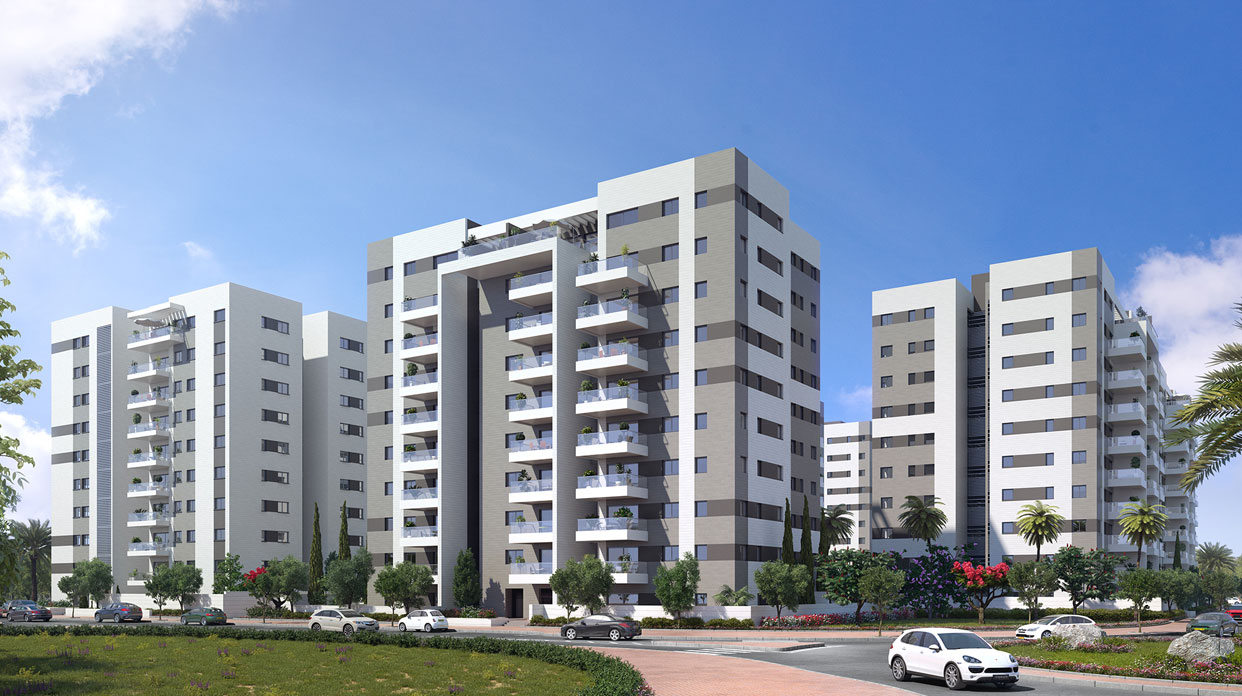 Company's Profile
| | |
| --- | --- |
| Established: | 2003 |
| Line of Business: | Construction and Development |
| Address: | Kibbutz Alonim, Jezreel Valley |
| Phone: | 972-4-9838563 |
| Fax: | 972-4-9838565 |

Company Executives
Ariel Bavli

Owner & Founder

Barel Group

View Profile

Ariel Bavli

Safi AlSheich

Chief Engineering Officer and Partner

Barel Group

View Profile

Safi AlSheich

Pierre Helu

Accountant

Barel Group

About Barel Group
Barel Group is a longstanding and stable development and construction group of companies that specializes in management, execution, and development of construction and real estate housing projects including construction in dense areas, high-rise towers, and private residences.
Barel boasts an experienced management team, with vast knowledge and expertise in construction and related fields. The group manages its projects in a professional and reliable manner, while adhering to high quality standards, workplace safety, schedules, and budget requirements.
Barel is renowned for its transparency and for its meticulous and financially careful client selection. Its high-quality and detail-attentive execution, project by project, has earned it a formidable reputation and a loyal client base, which includes several of Israel's largest development and construction companies. Its knowledge and expertise allow it to implement novel and advanced technological solutions, including using industrialized and prefabricated elements and advanced construction methods, all in order to improve construction quality and to meet tight schedules.
Thanks to its reputation and construction quality, the group enjoys constant growth, easily noticeable in its turnover (NIS 250 million in 2018, NIS 360 million in 2019 and about NIS 600 million in 2020). Furthermore, its rapidly growing staff, which is undergoing continual training and honing of professional expertise, the onboarding of quality professional manpower to serve in HQ and project management, the integration of advanced organizational processes, and the group's successful introduction into development in 2016 followed by an expansion of its activity in recent years, has provided significant support to its growing activities. Today, the group operates mainly as a development contractor thus expressing all its advantages, strengths, and abilities.
The group maintains its reliability, robustness, and stability, both financially and project-wise.
Financially, the group operates with no leverage and through careful and orderly management of cashflow and activities. Project-wise, the group's vast real-estate experience and its familiarity with the market and its dynamics allow it to foresee potential difficulties and mishaps, to establish considerable agreement with commissioning parties well in advance, to complete its projects successfully on schedule and budget, and to maintain controlled and stable growth.
Experienced Management Team
Barel's executive team holds expertise and vast knowledge in construction, civil engineering, and project management which constitute a key factor in the group's success and growth and are a significant competitive advantage. The management roster and the owners are all trained engineers, with over 30 years of experience in real estate project management in different sectors and various scopes, providing solutions for all stages of construction. The executive team members are present and involved in the fieldwork for all projects on a daily basis, and their experience shines through in the projects' success.
Senior Management
Mr. Ariel Bavli, Founder and Owner
B.A., Civil Engineering, with honors. Holds vast experience as a project manager in construction management companies, including 10 years as project manager for Solel Bone. During those years he managed diverse projects of various scopes, including residential construction, offices, and old age homes.
Mr. Safi Al-Sheikh, Chief Engineering Officer and Partner
B.A., Civil Engineering. Takes considerable part in the group's contractual activities while using his vast and diverse experience of over 30 years in engineering and project management, including as regional manager for Solel Bone.
Clients
Barel's client base includes large development companies and building associations. The group executes projects for "Ashdar", as well as for "Shikun and Binui", the IDF's Residence Directorate, the "Migdal Academaim" association, "Meshulam Levinstein", Shapir, Geshem LaMishtaken, and others, while gradually transitioning towards group-initiated projects.
Pinui-Binui Operations
Barel is promoting two zoning plans for Pinui-Binui (clear and build):
• Nof HaGalil – A project in which 72 apartments would be evacuated and about 750 apartments would be built, as well as offices and commercial areas.
• Shlomi - Evacuation of 92 apartments and the construction of 180 apartments and about 500 additional apartments on additional land.
Prominent Projects
The group is currently executing projects
totaling to about 2,800 housing units:
• Sharona in Kfar Yona – for "Ashdar", 318 units.
• Modi'in – for "Ashdar", 178 housing units.
• Pardes Hana Dreams – for "Shikun VeBinui", 78 housing units.
• Vardiya on the Seaside – for "Ofek Batan", 137 housing units.
• Gedera – a self-initiated project, 153 housing units.
• Harish – for "Shafir", 234 housing units.
• A self-initiated project in Kiryat Yam – 262 apartments in two 26-storey towers and a 10-storey tower above a parking garage.
• Kiryat Yam – 169 apartments.
• Nahariya - 304 apartments in 6 buildings above a parking garage.
• Moreshet Modi'in - A self-initiated project with 107 apartments in 6 buildings above a parking garage.
• A self-initiated contracting project in Akko – 295 apartments in 5 buildings above a parking garage.
• Migdalei HaKerem Akko – A 227-apartment project in two towers with 25 and 30 floors, above two basement floors.
• Feel, Gedera - a joint project with "Effi Capital", total of 460 residential units.
Planned Projects
• Joint projects with "Effi Capital" in Jerusalem – 130 units in Ramat Shilo, 700 units in Givat HaMatos.
• Joint projects with "Geshem LaMishtaken" – 600 housing units in Nahariya, and 500 housing units in Jerusalem.
• Ramat Zemer, Haifa – Execution of 1,239 residential units for Shikun&Binui totaling to NIS 150 million.
• Joint project with "Sela Binui" and "Zur Tower" – 1,500 residential units in Kiryat Motzkin, 3 commercial and office buildings in Kiryat Motzkin and Kiryat Bialik covering about 30,000 sq.m.
• Lev Ha'ir Bialik project in collaboration with "Sela Binui" and "Shoval" - 450 residential units, 103,000 sq.m. of office spaces, assisted living and hotels as well as 13,200 sq.m. of commercial areas, totaling to about NIS 1.5 billion.
These projects represent an accumulated worth of NIS 3 billion of contractual work in the coming 3 years.
Community Outreach
The group is a regular Ilan (The Israeli Association for Children with Disabilities) donor, it endorses IDF units and dedicates time for community activities during group events, among others through volunteer work for the Leket Israel food bank association.

Photo Gallery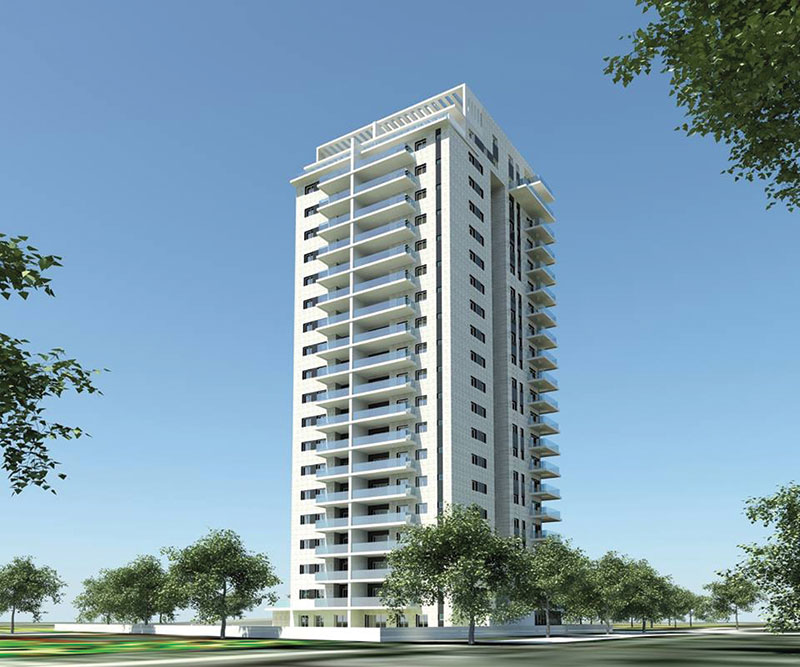 A.M. Nahalat Construction & Enterprises Ltd.
PR Photo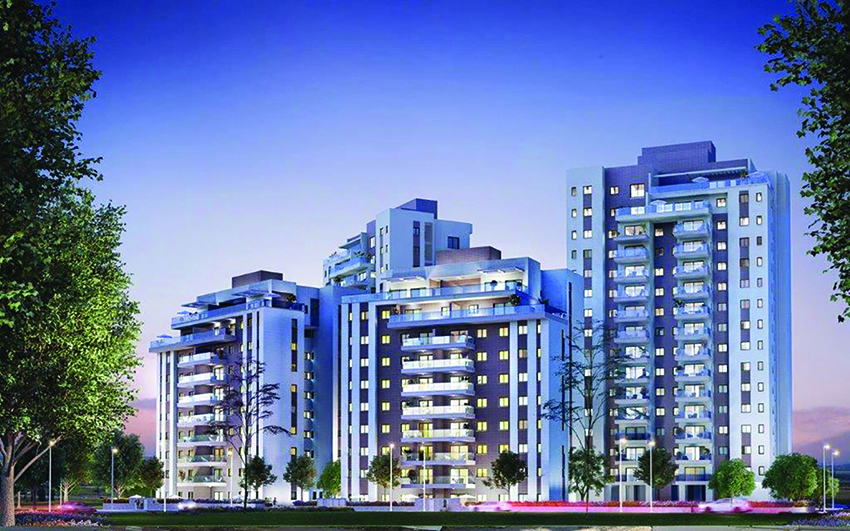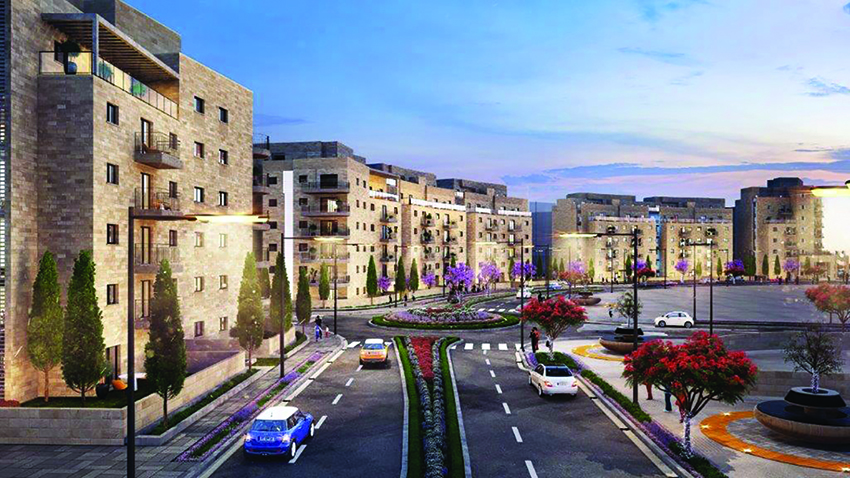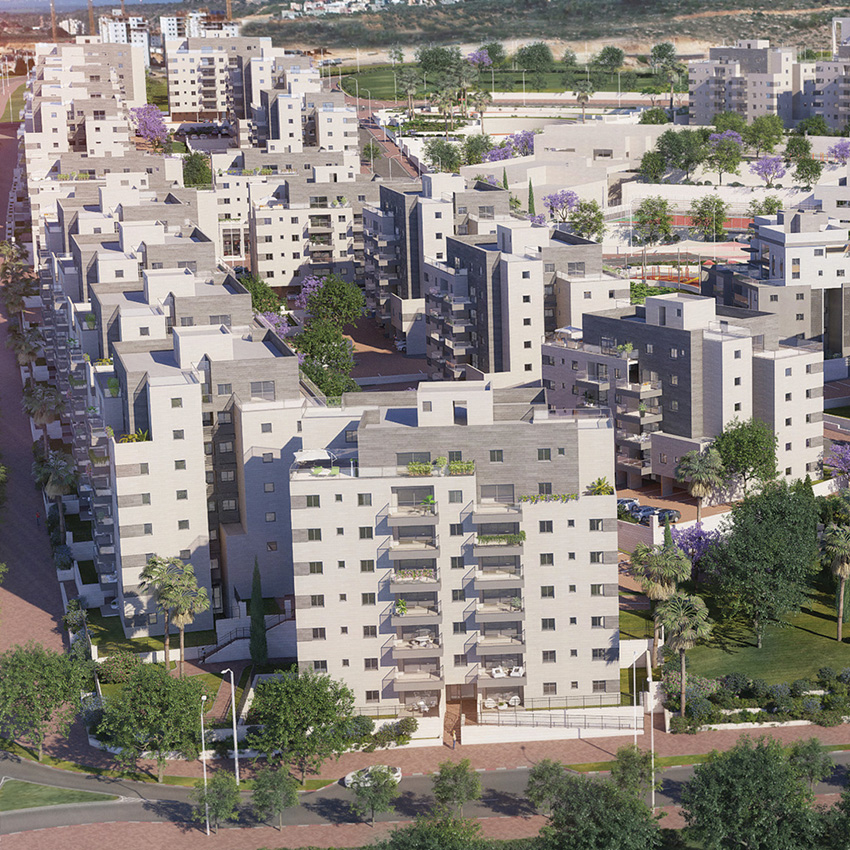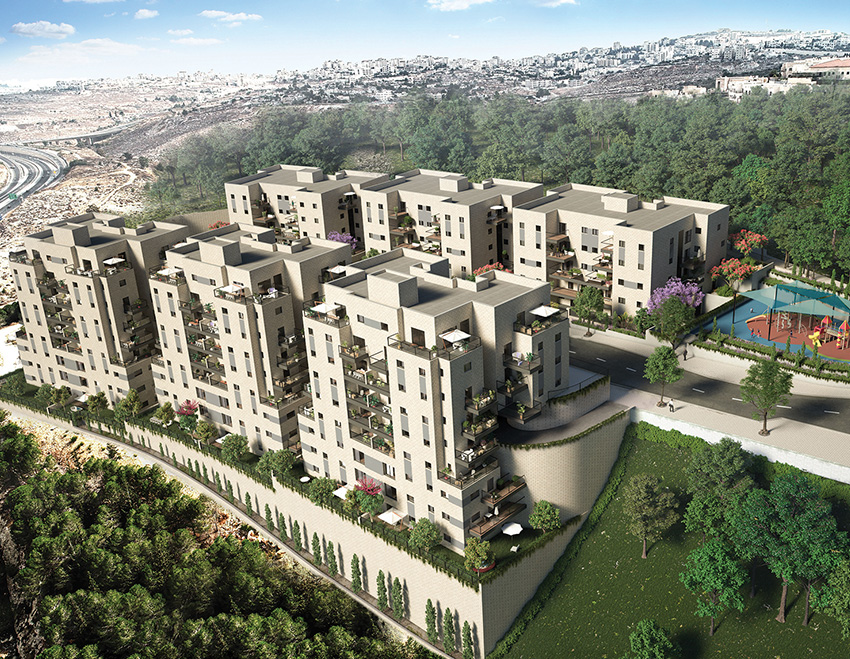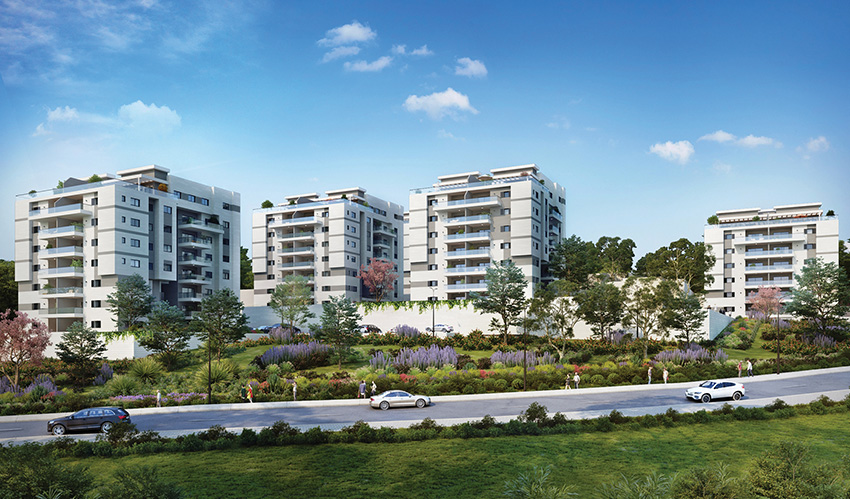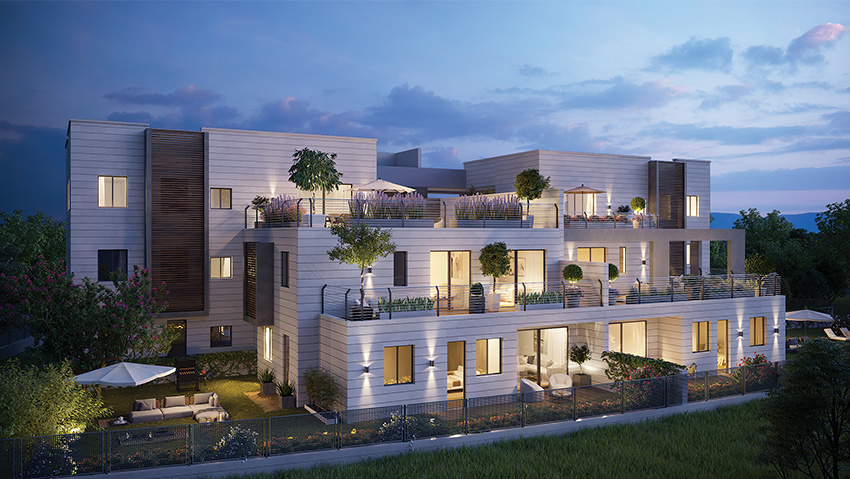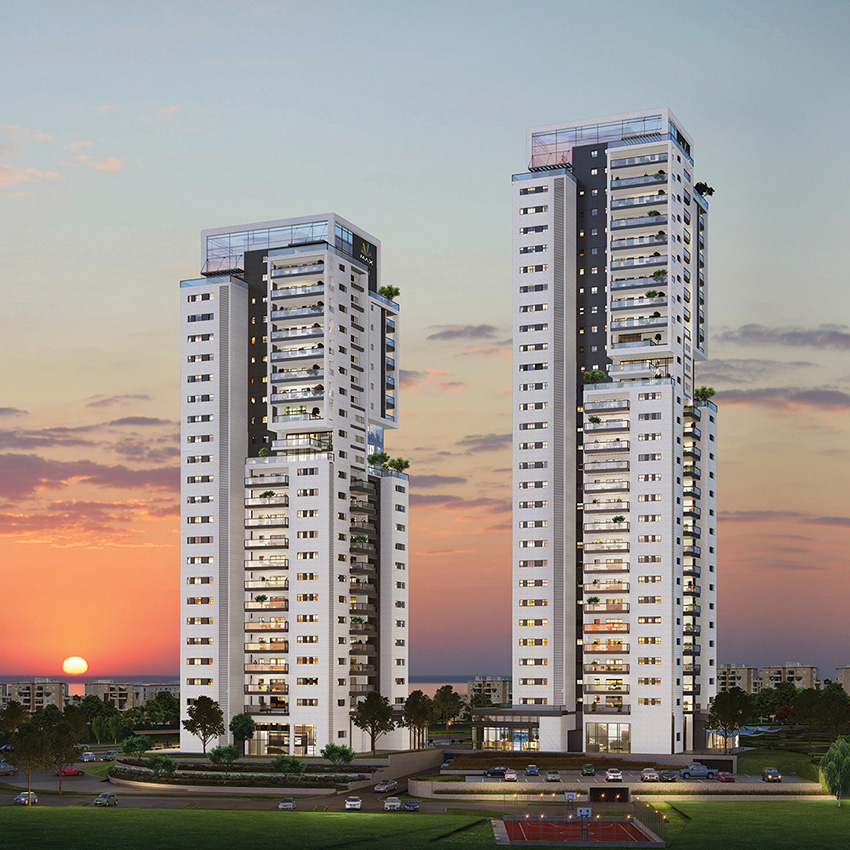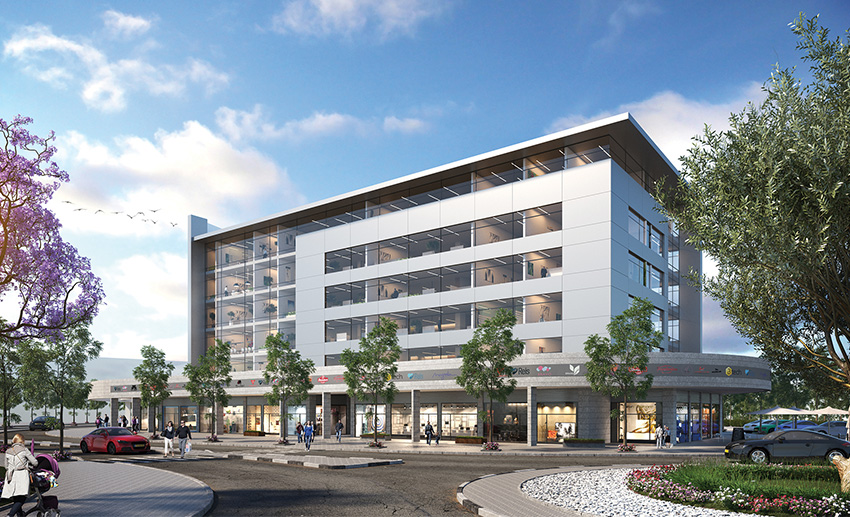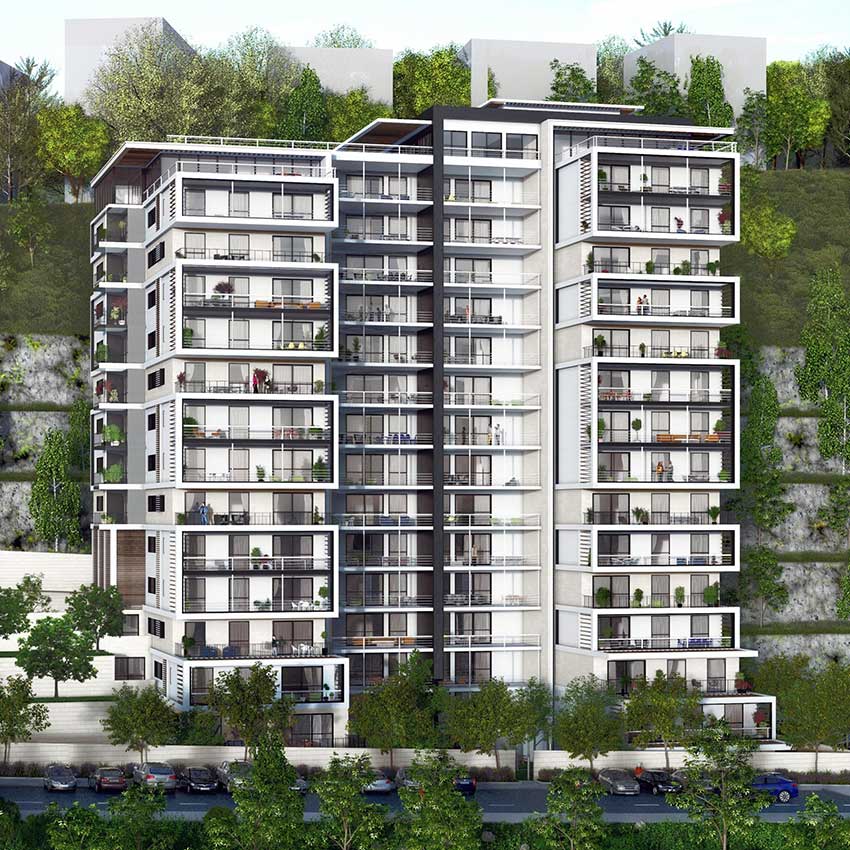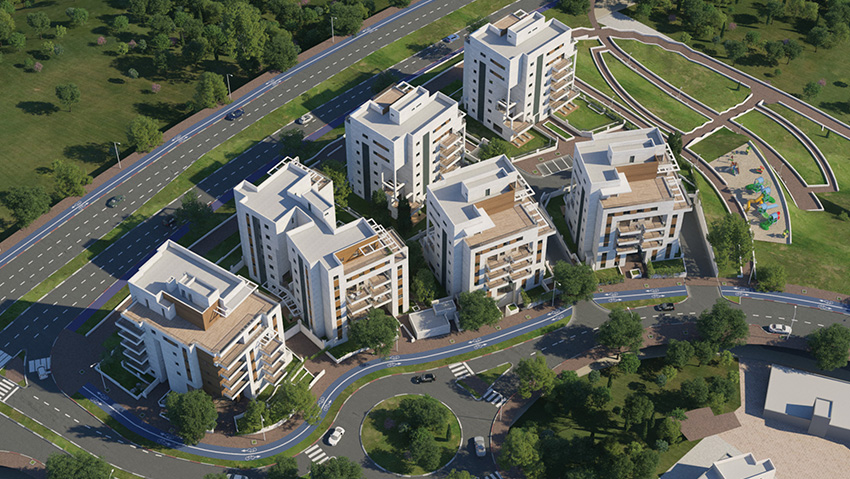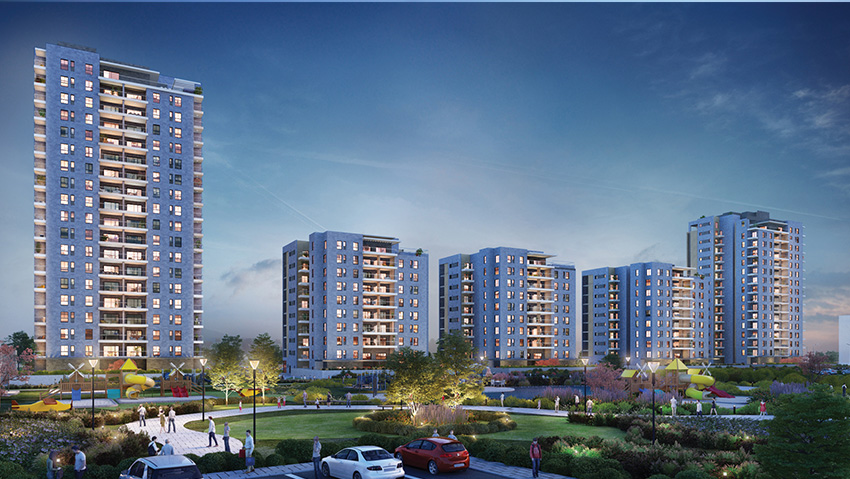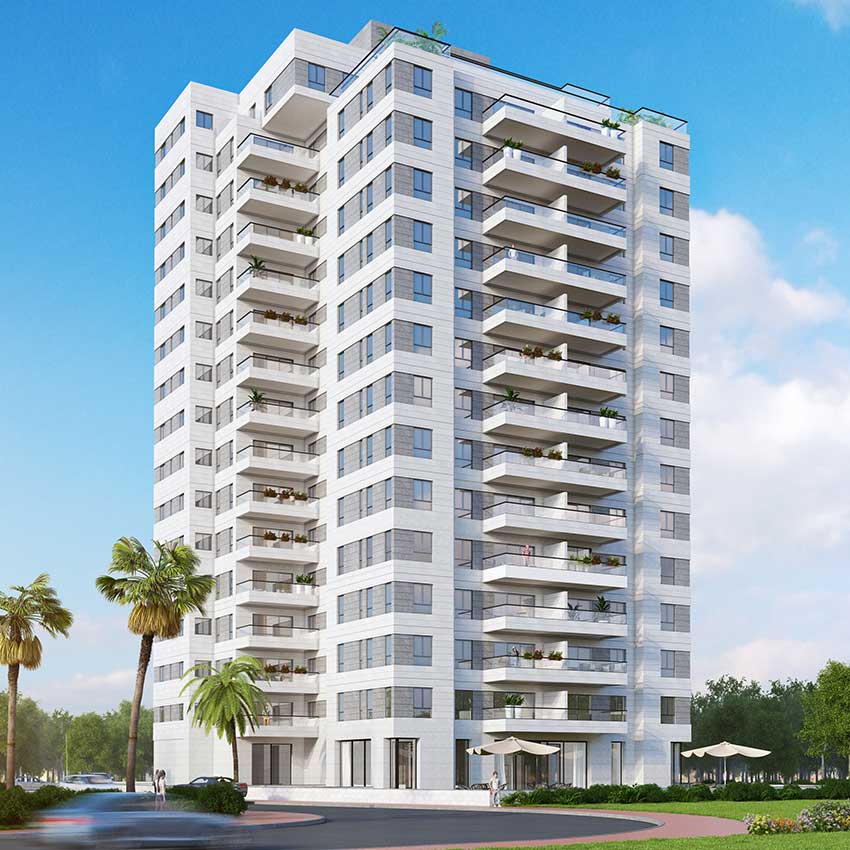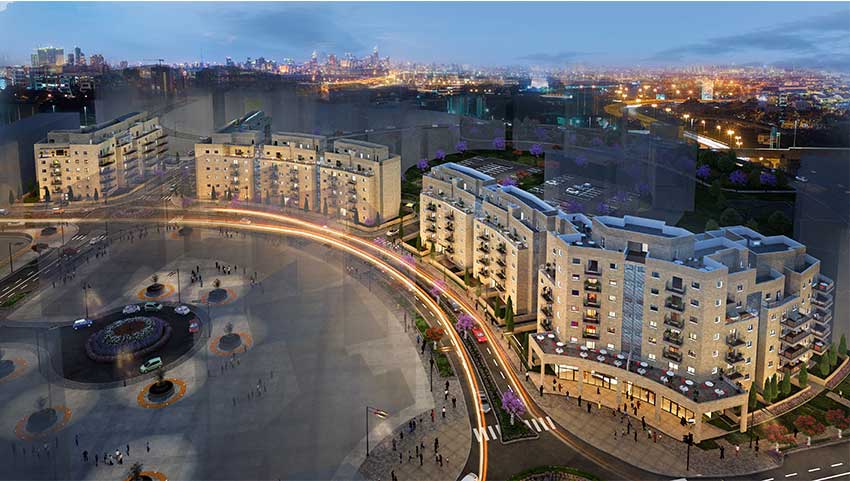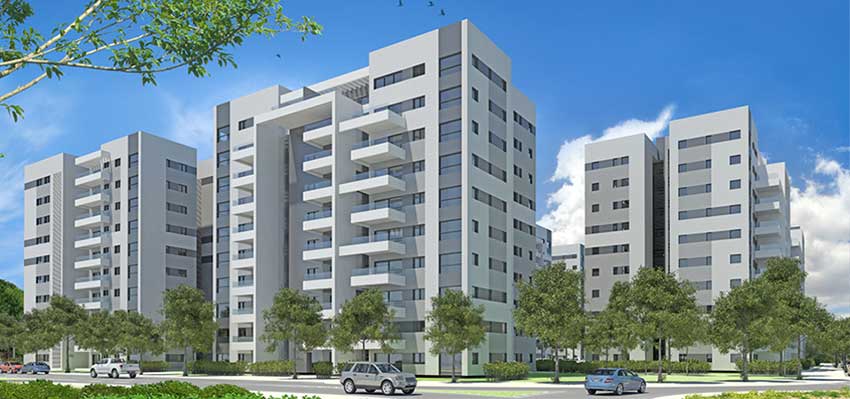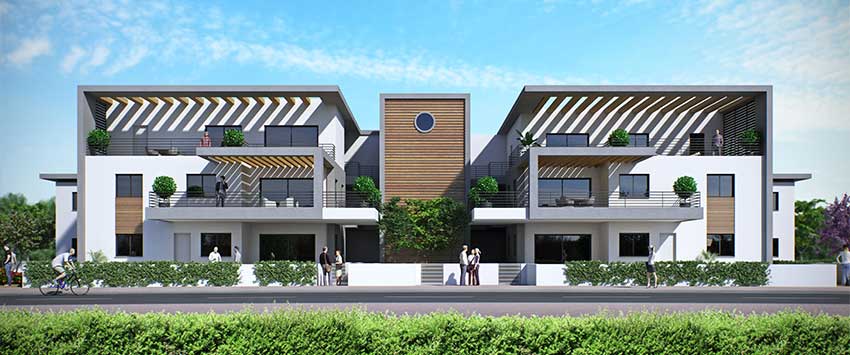 Company Rankings