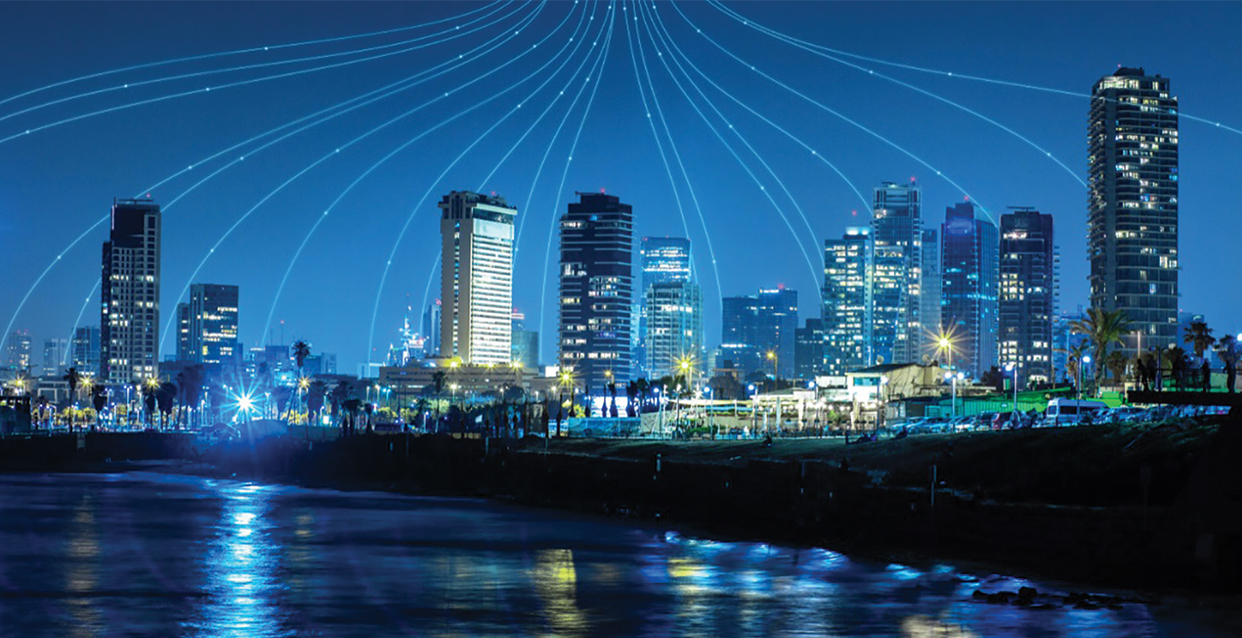 Company's Profile
Established:
1961
Line of Business:
Elevators and Escalators
Address:
5 HaMelacha St., P.O.B. 8026,
Poleg Industry Zone, Netanya 4250540
Phone:
*5303 972-9-8303011
Fax:
972-9-8303044

Company Executives
Cecilia Yitzhak

Managing Director

KONE Israel

Sagie Koznitz

Service Director

KONE Israel

Jakob Karmeli

Operations Director

KONE Israel

About KONE Israel
KONE provides technological solutions that create added value in the lifecycle of buildings and towers, both new and existing, alongside the development, manufacture and supply of elevators and escalators and advanced service solutions.
Three main trends influence the solutions KONE provides and develops. These trends affect our lifestyle and especially the real estate sector: urbanization, sustainability, and technology.
These fields have been evolving and changing even prior to the Covid crisis, but the virus and its influence accelerated them. The results will be seen in the upcoming years, in solutions pertaining to challenges of over-population, pollution, financial feasibility, and a healthier transport of people in crowded urban areas.
KONE manufactures solutions that meet these challenges: transporting numerous people and reducing loads and crowds, while customizing solutions for smart cities, for safe and healthy transport in urban areas and for people who expect a responsive environment.
It's Not an Elevator, it's a Digital Platform
The cities of the future are characterized by digital connectivity, from the way we use home appliances, through the ways we travel, and up to how we spend our free time. Recently, KONE launched in Israel the world's first series of digital elevators – KONE DX Class – which enables to connect every digital solution and exterior interface to the elevator, using a secure API, throughout the life span of the building. These elevators create the possibility to connect all of KONE's digital solutions and any exterior interface, such as applications, drones, robots, etc., the goal of which is to facilitate our lives, provide a personally tailored experience and improve the movement of people.
This connection would enable tech companies to develop solutions that will provide unique customer experiences in the cities of tomorrow. This way, KONE facilitates making buildings smart, relevant, flexible and updated, even in decades.
In order to demonstrate KONE's platform capabilities, KONE performed an experiment in which it connected an EEG device to a user's brain. The device measured brain signals and neuron activity and taught the elevator to understand them. In this manner, they operated the elevator using only thought power. Another pilot, a robotic room-service that is interfaced with the elevator is currently being activated at the Marriot Hotel, EMC2 in Chicago, USA, in which you can send a message to the room service and a robot will take your order, call the elevator and reach your room's door.
The platform includes all of KONE's digital services, such as the 24/7 Connected Services system that enables the prediction of malfunction and performs preventive maintenance to save future resources before the malfunction disrupts the elevator's functioning; and the KONE Residential Flow solution for residential buildings, a smart and automated entry control system that enables smooth movement from the main entry to the destination floor without waiting or performing any physical action, such as pressing a button. The system enables remote control, guests monitoring and management, and more. KONE DX Class surfaces consist of innovative self-repairing materials, antibacterial surfaces, and a design that changes from floor to floor and from person the person.
New Solutions for Safe and Healthy Traffic in the Urban Area
With the reopening of complexes and offices, people's safety and health becomes a priority.
KONE's solutions enable efficient travel and minimized gatherings, better air quality in elevators, and less need for direct contact with surfaces:
KONE Elevator Air Purifier – A purification and improvement system for the air quality in elevators. The system eliminates most of the potential pollutants, including bacteria, viruses, dust, and odors, using PCO (Photocatalytic Oxidation) technology that was developed by NASA for removing pollutants in space shuttles.
KONE Handrail Sanitizer – A system that uses UV light to sterilize escalators handrails. This is an ongoing chemical-free process that occurs inside the escalator, without any risks to the passengers.
KONE Elevator Call – An application that enables people to call the elevator from any point in its vicinity through an app, completely eliminating the need to touch the elevators' buttons and prevents crowds outside the elevator.
Over 100 Years of Experience
KONE is a Finnish public company that was established in 1910. The company has been operating in Israel for many years through the Israeli elevators company Isralift, which was established in 1961 and served as KONE's official and exclusive local distributor. In 2013, this cooperation ripened into an acquisition of Isralift, which became an integral part of the Global KONE, and in 2018 the brand's name was officially adopted and the company's name was changed to KONE Israel. The integration between the companies enables KONE to combine its local knowledge and experience with the capabilities of a global corporation that specializes in technology, innovation, and safety. The company's headquarters are located in Helsinki, Finland, and it has eight R&D centers and seven manufacturing facilities In addition to a network of distributers in 140 countries. The company employs about 57,000 employees, who serve more than 450,000 customers in more than 60 countries across the globe.
Prominent Projects Across the Globe
The Jeddah Tower in Saudi Arabia, the world's highest tower, that would rise to about 1km; Center Puli Greenland – a 300-meter office tower next to a gigantic shopping mall in the ancient city of Jinan, China; The famous and unique structure Brisbane 180 in Australia, the Sky Tower in New Zealand, which is opened year-round for visitors and rises to 229m; and the Arena Stadium in Moscow, which was constructed with preparations for operating elevators at sub-zero temperatures.
Prominent Local Projects
Sapir Tower – Ramat Gan; Herzliya Hills – Herzliya; Alon Towers – Yigal Alon, Tel Aviv; Menora Mivtachim - Ramat Gan; Assuta Hospital - Ramat HaHayal, Tel Aviv; Microsoft Campus – Herzliya; Global Tower – Petah Tikva; Leumi Card Tower – Bnei Brak; Gindi Love Towers – Tel Aviv; David Promenade (residence and hotel) – Tel Aviv; The Youth Tower – Tel Aviv; Assuta Hospital – Ashdod; KONE won the NTA (Metropolitan Mass Transit System) tender and will supply the TA light rail red line elevators and escalators.
Towers will include whole cities, which will be higher, more crowded, smarter and of more uses. As the cities become more attractive and more connected, so the challenges arise.

Facebook Updates

Photo Gallery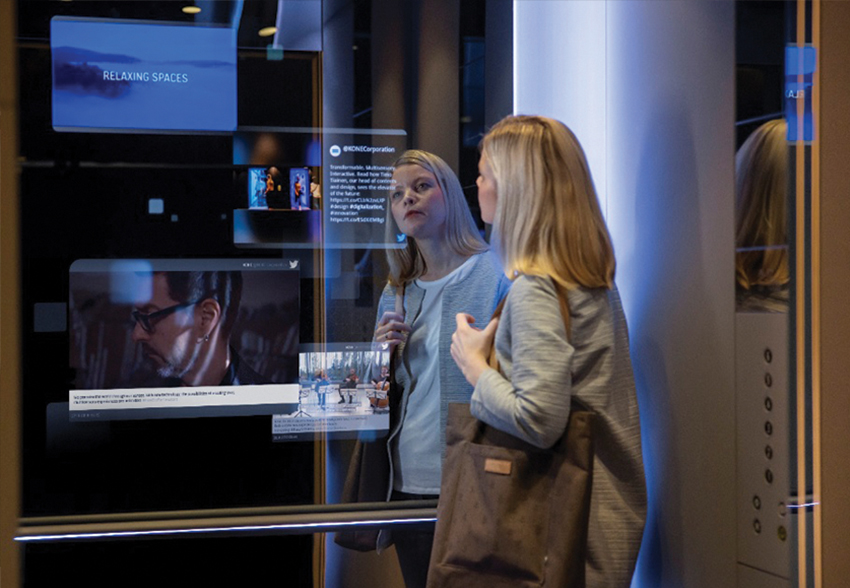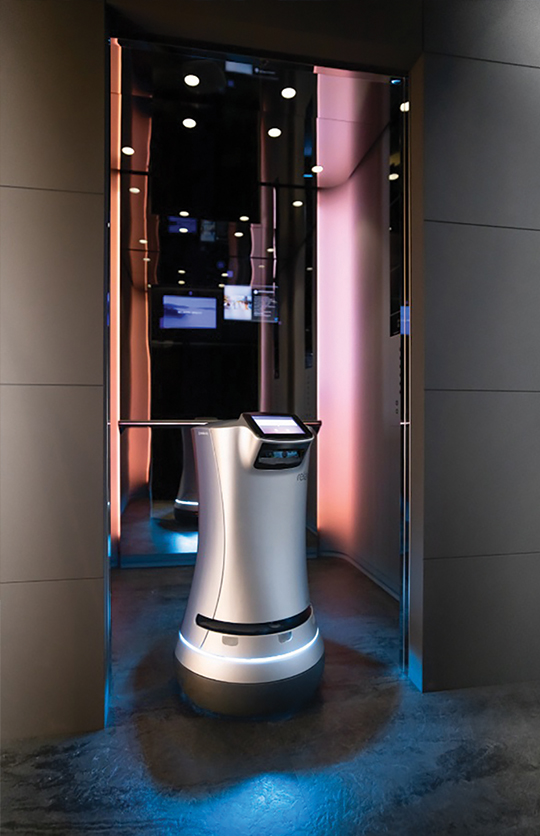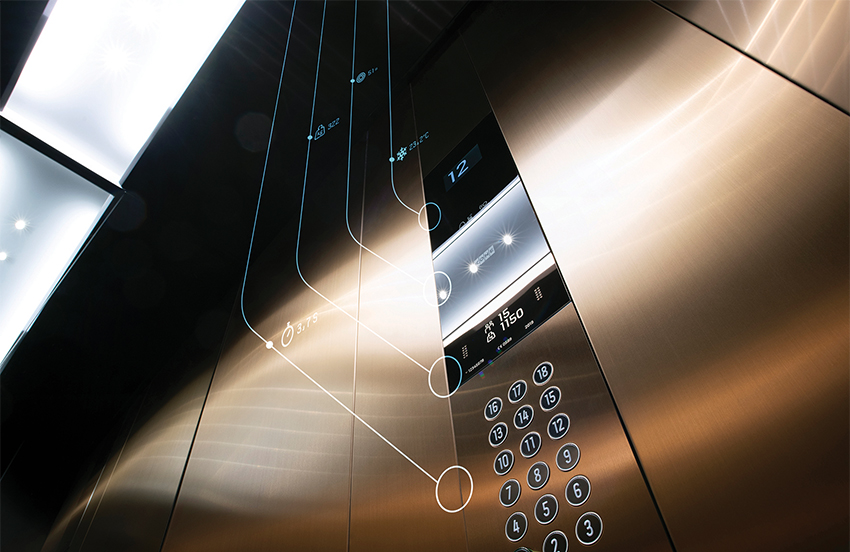 Company Rankings