L'Oreal Israel
Manufacturing, Import, Export, Marketing, and Distribution of Cosmetics Products

Company's Profile
| | |
| --- | --- |
| Established: | 1959 |
| Line of Business: | Manufacturing, Import, Export, Marketing, and Distribution of Cosmetics Products |
| Address: | 4A Hatzoran St., South Industrial Zone, Netanya 4250604 |
| Phone: | 972-9-8928202 |
| Fax: | 972-9-8928311 |

Company Executives
Elie Sagiv

CEO

L'Oreal Israel

View Profile

Elie Sagiv
Leading Executives
Gad Propper Chairman of the Board

About L'Oreal Israel
L'Oréal Israel is a subsidiary of the world's leading cosmetics company, L'Oréal S.A. (International). The Company specializes in manufacturing, importing, exporting and marketing of cosmetic products. The current portfolio has 18 international brands in Israel, including: L'Oréal Paris, Lancôme, Yves Saint Laurent, Ralph Lauren, Giorgio Armani, Cacharel, Diesel, Garnier, Maybelline New York, Vichy, La Roche Posay, Essie, Kérastase, L'Oréal Professional, Matrix, Viktor & Rolf, Kiehl's and Paloma Picasso. In 2017, L'Oréal Israel's turnover totaled at NIS 514 million. The L'Oréal Group between the years 1994-1999 acquired L'Oréal Israel, and today 93% of the shares are held by L'Oréal Group and 7% are held by private investors, Gad and Dan Propper. Currently, L'Oréal Israel employs 1,115 employees (permanent and outsourced), about 85% of whom are women. Management Committee members are Elie Sagiv CEO, Ilan Nacash, Cobi Azoulay, Amos Pam, Ilan Naftaly, Bruno Cabourg, Carole Abergil, Dror Somekh, Hagai Ninio, Dorit Vidavsky, Anne Hirsch, Liat Uliel.
L'Oréal International – 109 Years of Excellence and Beauty
L'Oréal S.A. was founded in France in 1909. Today, L'Oréal operates in 150 countries, with approximately 82,600 employees. The global turnover for the year 2017 was €26 billion. L'Oréal manufactures and markets 34 brands; hair care, make-up, perfumes, sun-care, skin care and more, in its 41 factories around the world, among them Migdal Haemek plant, which exports finished goods to many countries around the world.
Innovation, Environmental Quality, and Contribution to the Community
L'Oréal is positioned at the forefront of the global market in terms of innovation. In 2017, the Company employed 3885 scientists and invested €877 million Euro in R&D (3.4% of its turnover).
Each year L'Oréal registers hundreds of patents (498 patents were registered in 2017) and develops thousands of formulae.
L'Oréal takes meticulous care to operate as a green company, as one of the most sustainable companies in the world. L'Oréal has reduced its carbon emissions, its water and energy consumption and its waste production by more than 20% in recent years. As of March 2013, L'Oréal Group worldwide abstains from conducting tests of products or their ingredients on animals and does not empower other entities to do so.
Deviation from this policy may occur only following an explicit demand from the authorities for the reason of safety or regulatory obligation.
The Company's research in the 80's led to the development of the Episkin, artificial skin, which serves as an alternative to animal testing. L'Oréal regards contribution to the community as a core value in its activities and operates varied programs, among them "Look Good Feel Better" for breast cancer sufferers, "Hairdressers against Aids" and more.
L'Oréal Israel – The French Chic in Israel
The Company has 4 business divisions, common services, a factory and logistics center. The business model of L'Oréal Israel is based on building powerful brands with expertise in each of the distribution channels (retail chains, pharmaceutical chains, department stores, pharmacies, hair-salons and independent retailers).
The Consumer Products Division works with innovative cosmetics and toiletries products accessible to a wide range of consumers through L'Oréal Paris, Maybelline New York, Garnier, and Essie brands.
The Luxury Products Division markets skincare, make-up and fragrance brands of the top leading designers such as Lancôme, Yves Saint Laurent, Kiehl's, Giorgio Armani, Cacharel, Ralph Lauren, Diesel, Paloma Picasso and Viktor & Rolf.
The Professional Products Division brings the L'Oréal Professional, Kerastase, Matrix brands to hair-salons. The Professional Products Division in Israel is a partner of hair designers, offering innovative products and professional training at the Company's Academy in Tel Aviv.
The Dermo-Cosmetic Division division markets the brands Vichy and La Roche-Posay and goes hand to hand with dermatologists and pharmacists. Furthermore brings the pharmacists professional knowledge, modern and updated appearance in the selling point.
The company's plant is located in Migdal Haemek and manufactures facial, hair and body products, and sun care product that is being exported to Europe and North America. The factory was recognized as an approved enterprise and is entitled to tax benefits. The company's logistics center located in Caesarea, allowing supply chain management and inventory control. L'Oréal headquarters, management and marketing office are located in Netanya.
Corporate Responsibility
L'Oréal Israel regards corporate social responsibility as a key component in its organizational strategy and acts under the banner of giving to the community in which it prospers through various projects, among them:
"Adopt a Brother/Sister –L'Oréal" Project- Scholarships are given to 30 students from Netanya College, who act as tutors and older siblings to pupils of Ethiopian origin from "Moreshet Zvulun" School in Netanya. This project has been very successful; it allowed an improvement in the pupils' grades thanks to the personal and academic enrichment they receive. So far, 350 scholarships have been granted to the students who have tutored hundreds of children.
"Beauty salon" project – together with "Ohel Sarah" organization in Bnei Brak, for a woman with Intellectual and developmental disabilities, as a part of "Sharing Beauty with All" program.
"Citizen Day" Project – Every year, on "Citizen Day", hundreds of L'Oréal Israel employees volunteer to help the community. 2018 "Citizen day" had several projects including: Renovating "Alumim" Boarding School in Kfar Saba – together with the "Fair Chance for Children organization", "Moreshet Zevulun" elementary school in Netanya, The "Kindergarten of Dreams" for kids surfing from cancer in Kfar Azar together with "Larger than Life" organization, "Youth Futures" in Migdal Ha'Emek, "Warm Home" for Children in Karkur, Battered Women's Shelter in Herzliya and the Eating Disorders Department in "Sheba" Medical Centre Tel HaShomer.
L'Oréal Israel will continue to be a driving force in contributing to the community and in protecting the quality of the environment.

Facebook Updates

Photo Gallery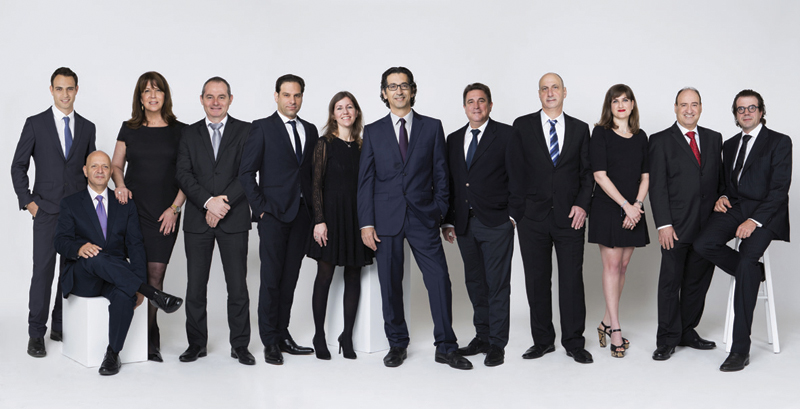 pic | L'Oréal Israel Ltd.
pr photo

Company Rankings