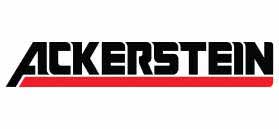 Ackerstein Group Ltd.
Infrastructure, Construction and Development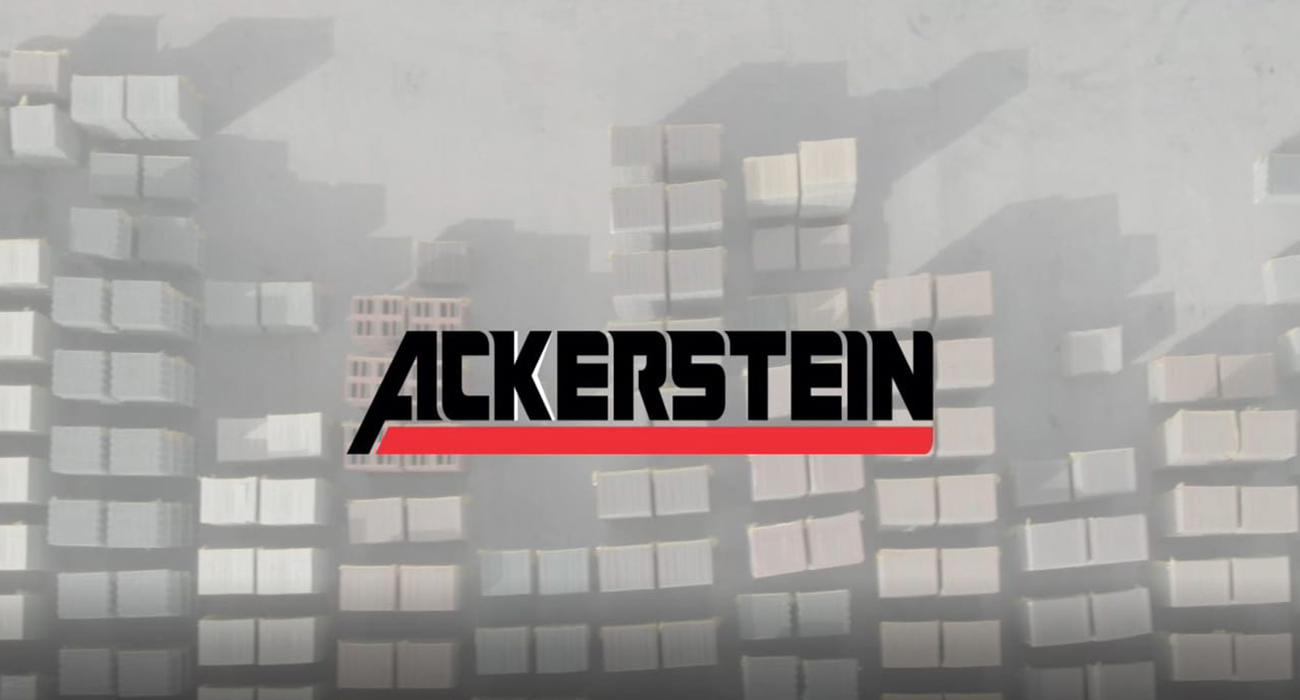 Company's Profile
Established:
1925
Line of Business:
Infrastructure, Construction and Development
Address:
103 Medinat Hayehudim St.,
P.O.B. 337, Herzliya 4610301
Phone:
972-9-9596666
Fax:
972-9-9543130

Company Executives
Giora Ackerstein

Chairman of the Board, Ackerstein Group

Ackerstein Group Ltd.

View Profile

Giora Ackerstein

Zvika Ackerstein

Chairman, Ackerstein Industries Board of Directors; Deputy Chairman, Ackerstein Group

Ackerstein Group Ltd.

View Profile

Zvika Ackerstein

Doron Sela

CEO, Ackerstein Group

Ackerstein Group Ltd.

Ehud Danoh

CEO Ackerstein Industries

Ackerstein Group Ltd.

About Ackerstein Group Ltd.
Ackerstein Group is a leading company in Israel operating in the field of production, infrastructure, construction, and development. Founded in 1925, the group began as a small workshop in Tel Aviv and grew over time. Currently, Ackerstein operates on two continents, and its factories cover hundreds of dunams in Israel and the U.S. In addition to commercial and industrial real estate, it also operates in the field of office and retail real estate. The group has established itself as the leading industrial company for industrialized solutions for the construction and infrastructure industries in Israel. The group has proven experience and exceptional capabilities for planning and executing complex projects that combine managerial and engineering excellence, advanced engineering and construction methods, adherence to safety issues, sustainability, as well as providing quality and uncompromising service.
Ackerstein Group's entrepreneurship, innovation, reliability, and expertise are based on high standards and backed by solid financial strength. There are 13 factories in Israel operated by Ackerstein Industries, which are involved in the infrastructure, construction, and environmental development industries:
• The production site in Yeruham occupies an area of 150 dunams. The site operates four different factories: an environmental development products factory, a special processing plant for the company's products, a concrete pipe and trench plant, and a plant for heavy prefabricated elements.
• The production site in Ashdod covers an area of 60 dunams. The site includes 4 different factories: an environmental development products factory, a tile production plant, a factory for the production of heavy prefabricated elements, and a factory for the production of railway sleepers.
• The production site at ZHR covers an area of about one 140 dunams. The site operates 5 different factories: an environmental development products factory, a concrete pipe factory, a factory for the production of structural and acoustic walls, a factory for the production of heavy prefabricated products, and a factory for the production of concrete architectural elements.
In the U.S., Ackerstein Industries specializes in manufacturing, developing, and marketing products in the environmental field, using three manufacturing plants located in Arizona and California, USA:
ACKERSTONE, Southern California - provides landscape design products for prestigious projects and is considered a leading manufacturer in the field of processed products.
ACKERSTONE, Phoenix Arizona - specializes in the production of flooring and tiles in various finishes and various elements for structural walls.
ACKERSTONE, Asiampa Arizona - specializes in the production of retaining walls and various paving stones.
In addition to the group's activities in the field of industry and engineering in Israel, it also operates in the income-producing real estate industry through a subsidiary, which is 100% owned and controlled by the group. Most of the activity in this field is concentrated in the provision of offices for rent in the industrial area of Herzliya Pituach, as well as in the field of industrial land for lease. In 2021, the company was issued and its shares are traded on the TASE.
Innovating and Protecting the Environment
Ackerstein advocates quality and innovation and applies these values in all areas of its activity. The company's experience allow it to provide unique solutions at uncompromising levels of quality for both complex and exceptional projects. By offering a wide range of products, Ackerstein meets complex and unusual engineering, planning, and architectural requirements and implements various large-scale projects. Ackerstein's production processes are mechanized and meet the highest standards of sustainability, as well as the requirements of the Israel Standards Institute and various international standards. With a lot of resources invested in research and development, the company is able to improve its existing products and create breakthrough products. The company's products are of excellent quality and design and come in a variety of shapes, colors, and finishes. Over the years, the group has developed unique products and registered patents and designs on them in Israel and around the world.
Areas of Activity
Civil Engineering and Infrastructure - provides advanced engineering solutions for unconventional construction, reducing schedules and improving quality as a leader in industry and manufacturing. The group has developed various solutions for underground infrastructure - sealed piping systems for drainage and sewerage, push-in pipes of different diameters for different uses, control trenches, etc.
Industrial construction - Ackerstein Industries has production lines for industrial buildings and elements that are designed and manufactured in exact accordance with the customer's requirements. Besides producing modular structures with an entire level of equipment, including finishing and systems, the production lines also integrate thermal insulation solutions to reduce energy consumption, which contributes to the environment and reduces operating expenses. Its unique capabilities in the field of industrial modular construction allow it to streamline construction processes and manufacture engineering solutions.
Landscape Design - Ackerstein is a leading company in the field of environmental development and offers a wide range of solutions and products for landscape design including paving stones and tiles, available in a wide variety of shades, textures, finishes, and sizes. In addition, the company manufactures a wide range of complementary elements for environmental development including curbs and stairs, demarcation elements, accessibility elements, and street and garden furniture for the public space.
Supporting and acoustic walls - Ackerstein works closely with leading companies in the world to provide a full range of acoustic and supporting walls that meet every requirement. These solutions use noise-absorbing aggregates and advanced ground armor systems.
Architectural concrete - the company offers a wide variety of panels in different sizes and textures to suit any application - from environmental development to luxury towers. Also, the company has a unique product line of its kind in Israel with UHPC technology exceptional architectural concrete that is the result of an exclusive knowledge contract with the Ackerstein company for the field of sidings and facades.
Tiles - The company has been manufacturing tiles and is the leading manufacturer in Israel of concrete tiles in a variety of colors and roof solutions. Roofing shingles are manufactured in high-density concrete compaction using a unique technique that makes them strong, opaque, and resistant to harsh weather conditions and freezing. Many rooftops, which last for years and with great success, are the company's certificate of quality.
Ackerstein HOME - Quality for life, home, and garden - Ackerstein offers the general public the brand Ackerstein HOME to lead the design of a family living space. Ackerstein HOME offers a variety of exclusive solutions for the garden, interior and roof design, including exterior flooring, facade, concrete shingles, and other products.

Photo Gallery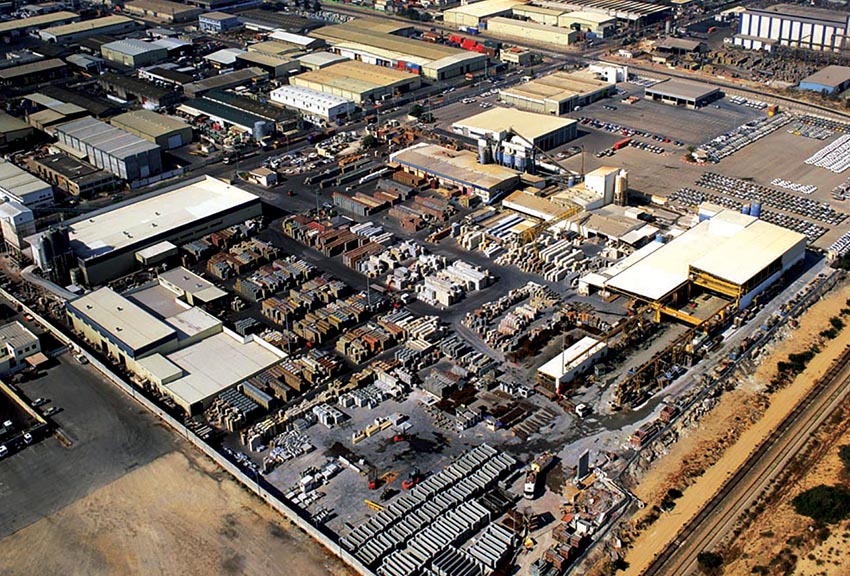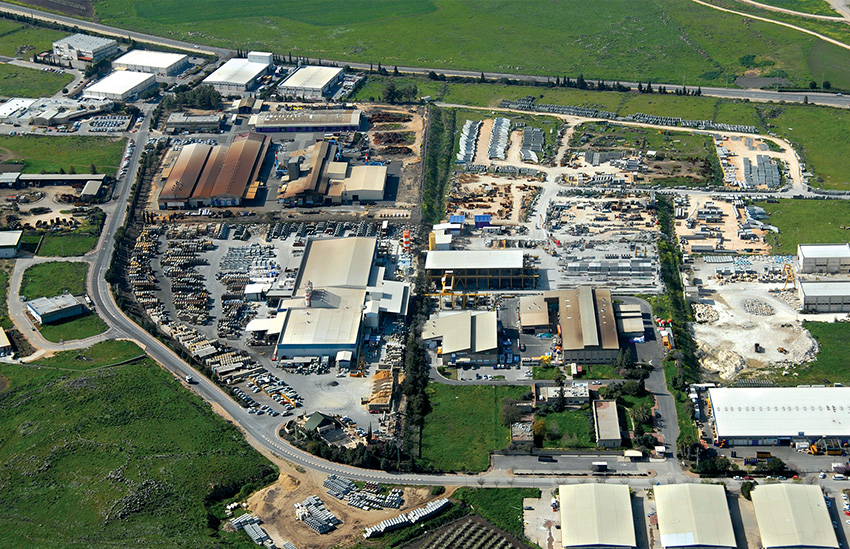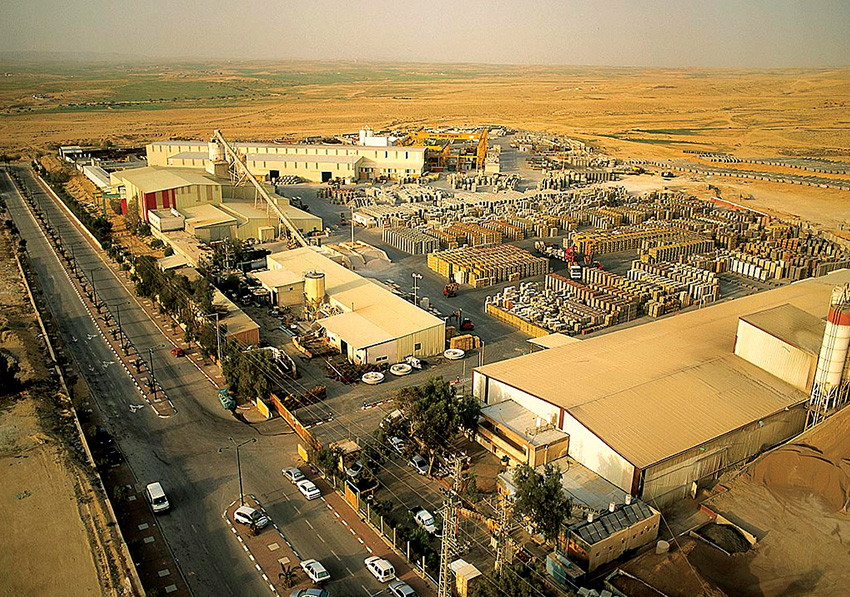 Company Rankings