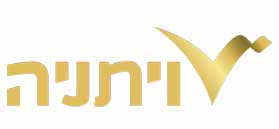 Vitania Ltd
Development and Construction, Planning and Building

Company's Profile
| | |
| --- | --- |
| Established: | 1995 |
| Line of Business: | Development and Construction, Planning and Building |
| Address: | 4 Raoul Wallenberg St., Ramat Hachayal, Tel Aviv 6971904 |
| Phone: | 972-3-6488777 |
| Fax: | 972-3-6488774 |

Company Executives
Ehud Samsonov

CEO & Owner

S.G.S. Building Company Ltd.

View Profile

Ehud Samsonov

View Profile

Ofer Ziv

Boris Barkai

CFO

Vitania Ltd

View Profile

Boris Barkai

About Vitania Ltd
Vitania Ltd. is a construction initiator and developer, which combines initiation and holding of high-class buildings in high-demand areas, which are rented to quality tenants. The company was established in 1995 by four partner groups: S.G.S.; Propper Family (Osem); Gitam Ad Agency; and Hamama Family. The insurance company "Harel" and Flying Cargo also hold shares of the company about 17.25% each. The company was issued on TASE in 2015, and currently, the public holds about 17% of its shares.
The company has a projects construction and management agreement with S.G.S. Construction Ltd., providing it with the highest level of execution and operating capabilities at competitive prices. The company initiated and built more than 300,000 sq.m. of office, commerce and residential buildings to date.
The company currently owns about 180,000 sq.m. of income-producing properties in desired locations in Tel-Aviv, Herzliya and Or Yehuda and it has about another 200,000 sq.m. at various stages of planning, development, construction, and marketing.
Projects
Income-Producing Properties
Ziviel Building – Ramat HaHayal Industrial Zone: Located on the corner of HaBarzel and HaNechoshet streets in Ramat HaHayal, Tel Aviv. An office and commercial building with an overall area of 32,000 sq.m. and 30,000 sq.m. underground parking and storage. In addition, the company completed the construction of another hotel building, rented under a long-term rent agreement to Fattal Hotels, under the brand "Leonardo". The building is rented to diverse tenants (mostly in long-term agreements) such as Altshuler Shaham, Get Taxi, Leumi Bank, and an Arcaffe branch. The company holds 47% of Ziviel Investment Ltd., which holds 60% of the rights of Ziviel Building.
Verint Building – Herzliya Pituach Industrial Zone: Located in Maskit St. Herzliya. An office and commerce building with a super-structure area of 19,000 sq.m. which is leased to Verint in a long-term agreement. The super-structure is built over a sub-structure of about 26,000 sq.m. designated for light industry, parking, and storage. The ground floor is leased to the Sebastian restaurant and a showroom of Electra Consumer Products.
Vitania House, Fedco: Located on Herzliya's Maskit St., an office, and commerce building with a super-structure area of about 20,000 sq.m. and another 20,000 sq.m. of underground parking and storage spaces. The offices are leased to Apple, AppsFlyer, Decor Kitchens, Fervital Marble and Bogaboo.
Terminal Park: An office, High-Tech and commercial project in Or Yehuda's Industrial zone, in route 412 that connects Shapirim Junction with Or-Yehuda-Yahud. The project's strategic location is close to Ben Gurion Airport, Road 412 and another road to be built designed to connect the complex directly to Mesubim Junction. The project includes two office/commerce buildings with an area of 50,000 sq.m. above ground buildings and 34,000 sq.m. underground for parking and warehouses. The first stage of the project, about 30,000 sq.m. offices and 20,000 sq.m. underground, is occupied since 2011 by tenants such as Netivei Israel, The Leumit HMO, Cadent, Tlalim Group, Valtech Cardio, MyHeritage, and Courier Networks. In the commerce floors, areas are leased to Superpharm and Arcaffe. The second stage of the project includes a super-structure with an area of 20,000 sq.m. and storage and parking areas of about 14,000 sq.m. The construction of this stage was completed and it is pending occupation.
Vitania Migdal Beach: A commercial project near Migdal Junction and Migdal colony, near Lake Kinneret's beach. An open commerce building with about 5,000 sq.m. rented to tenants such as the Dabach Supermarket, the Magdalena Restaurant, a pharmacy, Aroma, Pizza Hut and more. The company is in planning procedures for expanding the center by another 1,400 sq.m. Near the complex are land reserves of about 18 dunams intended for leisure and hotels.
Amtzur House, Herzliya Pituach Industrial Zone: Located on HaSadna'ot St. a commerce building with a super-structure area of about 19,400 sq.m. built over an underground area of about 21,000 sq.m. for parking and storage.
The projects have diverse tenants, most of which are long-term, such as Nuvoton, Yam Suf Hotels, Walla Shops, Lexus showroom, Japanika and more.
Hatachana, Neve Zedek: The company won the Tel-Aviv Municipality's tender for restoration, preservation, and operation of the old train station complex in Neve Zedek. The complex's area is about 16 dunams, of which about 4,000 commerce areas, 16 buildings, terminals and other open areas. The complex activities include a "futuristic" movie theater of Movix, a virtual tour experience in a restored railcar, galleries, music concerts, street theater, designer stores, restaurant, coffee shops and more.
Drisco Hotel - American Colony: At the corner of Orbach and Eilat streets on Tel Aviv-Jaffa border, on a 2.4 dunams plot, two preservation buildings: the former "Keren" restaurant and the Jerusalem Hotel (with an overall area of 2,500 sq.m.), which was renovated and restored and is active as a luxury boutique hotel.
Projects Under Development
Vitania Tower, Ramat HaHayal: This office tower is located on the corner of the Raul Wallenberg and Dvora HaNevi'a streets, Ramat HaHayal, Tel-Aviv, near the entrance to Kiryat Atidim. The tower has 17 stories with an overall area of about 19,500 sq.m. and 3 parking floors with an area of about 35,000 sq.m. At the ground floor, a "Tiv Ta'am" supermarket on an area of about 5,000 sq.m.
The tower, which is under construction and in marketing, is built in accordance with the strictest green building standards and principles, enabling energy and cost savings and offering the tenants with a, particularly functional planning, optimal gross/net ratios, a lavish technical spec and an upscale lobby.
The Vitania Tel Aviv Project: The plot, about 12 dunams, is located on the corner of Tel Aviv's Haharash-La Guardia and Ayalon Highway, and the company builds on it a showroom and offices with an overall area of about 48,000 sq.m. In the first stage, basements with an overall area of 28,000 sq.m. and 2 showrooms for Mazda-Ford, BMW, and Mini Cooper vehicles, with 3 floors, were built. The second stage includes the construction of an office tower with an overall area of about 40,000 sq.m. in 36 floors – expected population in 2020. The company is currently promoting a rezoning plan that would enable the construction of another 100,000 sq.m. of residential, commerce, hotels and office spaces.
Atrium - Modi'in: In the Modi'in Industrial Zone, VItania and CPM Ltd. are currently building a 10,000 sq.m. office building for rental. The building population is expected in the summer of 2019 and an additional building – Atrium 3 – is already in planning, and its construction is expected after the construction and population of Atrium 2.
Vitania-Carasso, Petach Tikva: In Petach Tikva's eastern entrance, in front of the HaMoshava Stadium and near the railway and light rail stations, Vitania is planning, in cooperation with Carasso Real Estate, offices, and commerce complex with a built area of about 80,000 sq.m. on an area of 25 dunams. The first stage includes the construction of the parking basements and a 20,000 sq.m. office and commerce building.

Photo Gallery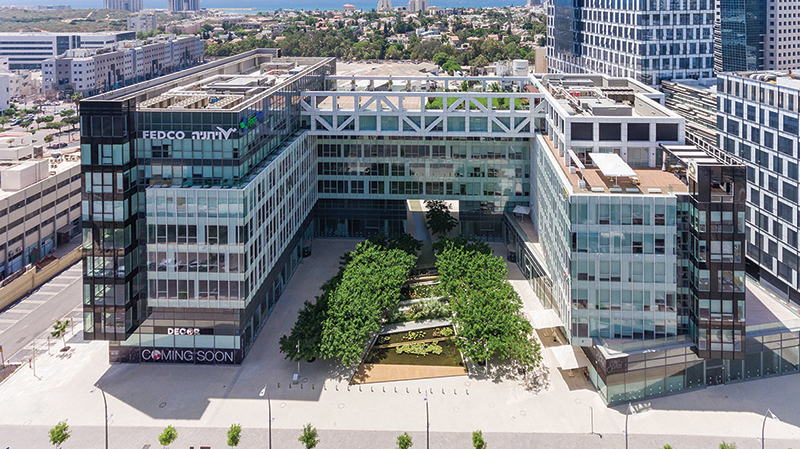 pic | vitania Ltd.
PR Photo

Company Rankings