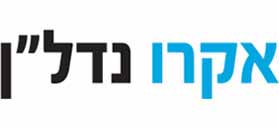 Acro Real Estate
Real Estate Development

Company's Profile
| | |
| --- | --- |
| Established: | 2006 |
| Line of Business: | Real Estate Development |
| Address: | 2 Hamanofim St., corner of 11 Hasadna'ot St., Hertzlia Pituach |
| Phone: | 972-9-9718900 |
| Fax: | 972-9-9718901 |

Company Executives
Zahi Arabov

Chairman and Share Holder

Acro Real Estate

Ilan Kapon

Director

Acro Real Estate

Adv. Ziv Yacobi

CEO and Director

Acro Real Estate

CPA Shmulik Siman Tov

Director & CFO

Acro Real Estate

View Profile

Shmulik Siman Tov

Amir Malach

Director & VP, Engineering

Acro Real Estate

View Profile

Amir Malach

Adv. Vered Lazar Arbiv

VP, General Counsel & Company Secretary

Acro Real Estate

Michal Zada

VP Properties, Acro Properties Ltd.

Acro Real Estate

Alona Mor

VP of Operations, Acro Real Estate Development Ltd.

Acro Real Estate

Gidi Mozes

VP, Urban Renewal

Acro Real Estate

Uri Einav

VP of Sales, Acro Real Estate Development Ltd.

Acro Real Estate

Sharon Levi

VP of Business Development

Acro Real Estate

About Acro Real Estate
Acro Real Estate is a public company whose shares are traded on the Tel-Aviv Stock Exchange .We specialize in the construction and improvement of large-scale projects in high-demand areas. Our business has many years of experience initiating, developing, and completing a wide array of prestigious structures, including residences, offices, and commercial buildings, as well as hotels. The company is led by a professional, driven team who have brought the company success over the years. Acro Real Estate leads a variety of impressively sized, prominent property ventures that are changing the face of the city and establishing themselves as magnificent architectural landmarks.
In addition, Acro Real Estate leads dozens of projects in the urban renewal field, always maintaining the highest professional standards, while emphasizing in-depth consideration of both tenant and environmental needs. Most of the company's activities are focused on Tel Aviv because we understand that urban renewal is the only means of meeting the city's huge demand for accommodation. Our business's rich experience in launching projects in Tel Aviv's varied neighborhoods allows us to truly understand the city's complex existing planning requirements, anticipate future challenges and more importantly, effectively prepare for them. Our uncompromising quality and desire to preserve our unique urban fabric are both reflected in every aspect of the company's work. We care deeply about our business, from the excellent planning and execution standards, to the carefully maintained relationship we have with our tenants. Acro Real Estate's financial strength, alongside its proven success in the industry, strengthens our tenants' confidence.
Acro's Projects in Israel
• GOLF - in the heart of the Neot Afeka neighborhood, over an area of 20 sq.m. Acro Real Estate is building a residential complex alongside commercial and office buildings. The project will include 200 apartments in 4 residential buildings.
• Wissotsky - The prestigious 6 Visotsky project, currently under construction in Tel Aviv's classic and enchanted neighborhood Shikun Tzamaeret, will include two 15-story buildings and 173 apartments with high-standard designs.
• Parzon - 4 7-story designed buildings are being constructed in Yad Elihyahu neighborhood in the up and coming area of Tel Aviv, with a green garden between them.
• YARD - this residential complex in the renewing Neve Sharet neighbourhood, close to Kiryat Atidim and Ramat HaHayal. The complex will include 370 apartments in two 25-story towers and two 8-story buildings, and in between, a large yard. 370 residential units will be constructed, next to 800 sq.m. of commerce on the ground floor.
• Bart - the new residential complex in Green Ramat Aviv, in which Acro will construct three 5-story boutique buildings, 5 floors each and a total of 57 residential units.
• Moshe Sharet – a residential complex in Tel Aviv's new north, the project covers about 5.5 dunams and will include 4 luxurious building with unique architectural design, surrounded by green areas.
• 80-88 Weizmann – a residential project, with lavish architectural spec, designated to be the face of Tel Aviv's new north. 2 buildings with 9 floors each, offering deigned apartments of various sizes.
• The Da Vinci Project - the company's project includes two luxurious residential towers with a total of 400 apartments, on the corner of Kaplan and Da Vinci Streets, with an additional innovative commerce and offices buildings with an area of 30,000 sq.m.
• 17 Rothschild St. - A 20-story buildings with 64 luxury apartments as part of a complex which integrates conservation and restoration buildings with office spaces and a residential tower.
• The Gymnasia Tower - in the quiet, old northern part of Tel Aviv, the project includes 30 floors and 108 apartments featuring a unique and luxurious design.
• Tel Aviv Cinema - a luxurious complex located on the former Tel Aviv Cinema site. The project covers 2 dunams and has 36 "Bauhaus" style apartments and retail spaces.
• Oro - At the highest point in Jaffa, is a 12-story building with 53 apartments. The entire building is a golden work of art, which provides its residents with a living experience combining luxury and quality of life with a modern setting and design.
• NOYA - Residential and commerce complex with 131 apartments in six buildings and preservation buildings with commerce areas.
• Florentin Village - Acro is building a unique residential project at the eastern corner of Florentin neighborhood. The project will include approx. 170 apartments. Next to the residential project a unique urban country club is currently under construction.
• The Tel-Aviv towers, Nahalat Yitzhak - two 34-floors luxury towers with a modern, unique design, with 240 apartments.
• ALPHA TLV - A residential and hospitality tower currently under construction in the Yitzhak Sadeh complex with 200 rooms on 32 floors, a business hotel at the lower floors and 120 apartments of varying sizes at the top floors.
• ACRO VIEW - a project in a neighborhood of north Tel Aviv, an 11-floor tower with 31 sea-view apartments.
• Sea View - an innovative business center on the western edge of Herzliya's Industrial Zone. The project covers about 16,000 sq.m. of commercial and office spaces, and the top floor is the house of Acro offices.
• Sea View 2 - A business center that is spread over 16,000 sq.m. and includes a tower eight floors high, with commercial and office space.
• Tower One - In Ramat Gan, on the central Abba Hillel Street, Acro is building an upscale 36-story office tower on an area of 36,000 sq.m., with a commerce floor.
• Microsoft Campus - on an area of 10 dunams in the south of the Herzliya Pitu'ach Industrial Zone, a 10-story complex with a built area of 45,000 sq.m. is being built, and leased to Microsoft Ltd.
• Acro Tower - modernly-designed 31-floor office and commercial tower. The area is a central, strategic location in Tel Aviv on the corner of Yitzhak Sadeh and HaMasger.
• A Tower - At the heart of Ra'anana's industry and high-tech zone, Acro is building an 11-story office and commerce building for a variety of uses and professions. The tower will include about 1,000 sq.m. of commerce areas.
• Acro Business Campus - is being constructed currently in the new entertainment and commerce quarter in Kiryat Ono, MY ONO quarter, and includes 3 high-standard office buildings on a 13.5 dunam area. Approx. 45,000 sq.m. of office and employment space and aprox. 4,500 sq.m. of commerce and entertainment space.
• Miriam HaHashmonait - 10-20 Miriam HaHashmonait St. the new residential complex in Tel Aviv's Old North: four stylish 8 – story buildings with an impressive design.

Projects


Company Rankings