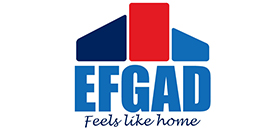 Efgad Group - Engineering & Construction Company Ltd.
A Development & Contracting Company for Engineering and Construction

Company's Profile
| | |
| --- | --- |
| Established: | 1989 |
| Line of Business: | A Development & Contracting Company for Engineering and Construction |
| Address: | 13 Katzenelson St., Ashkelon 7862313 |
| Phone: | 972-8-6792000 |
| Fax: | 972-8-6755979 |

Company Executives
Efraim Henig

President

Efgad Group - Engineering & Construction Company Ltd.

Shai Henig

CEO

Efgad Group - Engineering & Construction Company Ltd.

View Profile

Shai Henig

Yael Henig-Dekel

Chief Marketing Officer

Efgad Group - Engineering & Construction Company Ltd.

David Levy

CFO

Efgad Group - Engineering & Construction Company Ltd.

Alon Berkovich

Urban Renewal Manager

Efgad Group - Engineering & Construction Company Ltd.

Itzik Henig

Business Development, Overseas

Efgad Group - Engineering & Construction Company Ltd.

About Efgad Group - Engineering & Construction Company Ltd.
Efgad Group - Engineering & Construction Company Ltd. is a longstanding and reputed group which has been operating in the Israeli construction field for over 30 years.
About
• The Group was established in 1989 by Mr. Efraim Henig, one of Israel's construction industry most seasoned veterans and holder of the honorary title "Contractor Major" by the Builders Association, since 2014. Efraim aspired to build at the highest level, without neglecting personal service values and close attention, for every resident, and for this purpose he founded Efgad, his family company.
Since 2003, Efraim serves as Efgad's Chairman and his son Shai follows in his path and serves as Efgad's CEO. Shai maintained the values on which he was raised - family atmosphere, quality construction, credibility, and personal attention to each customer.
• The Group is listed in the Contractors Registrar with a C-5 classification, the highest construction classification.
• Efgad is ISO 9001:2015 certified by the Israeli Standards Institute.
• The group is authorized to execute construction works in IDF bases by the Ministry of Defense.
• The Group maintains strict building quality and uses construction materials that comply with the Israeli Standards.
Efgad's Values
Optimal Construction Results - Efgad provides uncompromising high-quality construction results and acts with determination to achieve the highest finishing level through strict QA, throughout the entire process. The group has an extensive and years-long experience in the planning and construction of residential projects, and it continues to learn the area and target populations with each new project in order to make an optimal match between the customer and the apartment. Additionally, in the project's planning, the group takes care to efficiently utilize the residency and public areas, both internal and external, from the room design to the building's lobby, with an emphasis on ergonomics.
Familial Atmosphere and Personal Service - Throughout its years of activity, the company has been maintaining the familial atmosphere which characterizes it. The company excels in providing each customer with personal, fast, and efficient service, and enjoys the great trust of its clients, who return time and again, either to improve their residence or to purchase apartments for additional family members.
Peace of mind and confidence in the results - Efgad has economic strength and a stable financial back, which guarantee its customers' peace of mind and confidence in apartments' delivery in accordance with the agreement, at the scheduled times and at the highest quality.
The Residents are Part of the Family
The group's executives and employees particularly emphasize the company-customer relationship. Each customer receives personal attention, tailored exactly to his needs and desires with a direct approach and full availability from the purchasing agreement and until post-population.
The group's customer service department is at the customers' disposal throughout all the construction stages, with high availability and with a courteous and devoted response. The group supports the customers with consulting and matching of the apartment to the customer's needs, providing guarantees under the Apartments Sale Law, reporting to the authorities, supports in the management of document issuance for receiving mortgages, registering the rights in the Lands Registrar and more.
The membership of the Efgad family lasts a lifetime, and the group's representatives are at the customers' disposal also in all the post-delivery stages, including quality control and assurance by a group's representative, advisory services from professionals and engineers when necessary and more.
The Group's Operations and Selected Projects
Over the years, the group has built extensive and diverse projects of thousands of units throughout Israel, including in Tel Aviv, Eilat, Akko, Ariel, Beit Shemesh, Ashkelon, Jerusalem and more.
Some of the projects that the group built include:
Aquarelle in Eilat - A unique upscale project with 86 cottages and special apartments with a particularly high finishing level and interior swimming pools. The project was marketed mainly for foreign residents who wished to purchase a luxurious accommodation in this southern vacation destination.
Urban Renewal project "Kidmat Zahala" - An extensive project in the renewing Neve Sharet neighborhood of Tel-Aviv, with 324 housing units in two 24-story luxury towers and another four 10-story boutique buildings. The project is in collaboration with Afridar company.
Efgad Towers in New Akko - 3 24-story luxury towers. 4 or 5 room apartments, uniquely designed with an open sea view, alongside prestigious public areas, such as a prestigiously designed large lobby and an equipped residence's club.
Currently, the company is constructing almost 1,000 units across Israel in various projects, including:
Briza Ashkelon - An upscale 24-storey-tower-project in Ashkelon, proximity to the beach, with about 90 apartments. The project includes 3, 4 and 5 rooms apartments and luxurious penthouses.
Efgad at Agamim (Rakia Complex) - The company is constructing 7 13-story buildings in Agamim neighborhood in Ashkelon. Rakia Complex is a premium complex which is architecturally designed. The buildings are due to be constructed spaciously apart one from the other, and the terraces face east and west, therefore unlimited privacy may be enjoyed.
Efgad "Wine-City" (Ir HaYayin) - The project is located near Ashkelon's northern entrance, with proximity to kindergartens and schools. A 247 residential units project in 4 buildings of 13 and 15 floors each. This project includes 3, 4 and 5 rooms price capped ("Mehir LaMishtaken") units as well as freely marketed 5 rooms apartments and penthouses.
10 Rambam St. - In the serene and desirable "Hadar" neighborhood of Ramat Hasharon, a unique TAMA38 demolition and rebuilding project is underway. Aside from its meticulous architectural design, the building was planned as a green building in all its structure aspects while meeting the "Green Building Standards". The 7-storeys building will include 32 spacious apartments of different spec - 3-6 rooms apartments along-side garden apartments and penthouses with large terraces.
40 HaSar Moshe - Located in prime location in Ramat Gan, close to the city's exits and within a walking distance from the city's best education institutes, culture centers, commerce, entertainment and leisure centers, a new building with a prestigious lobby and a private roofed parking for each resident.

Photo Gallery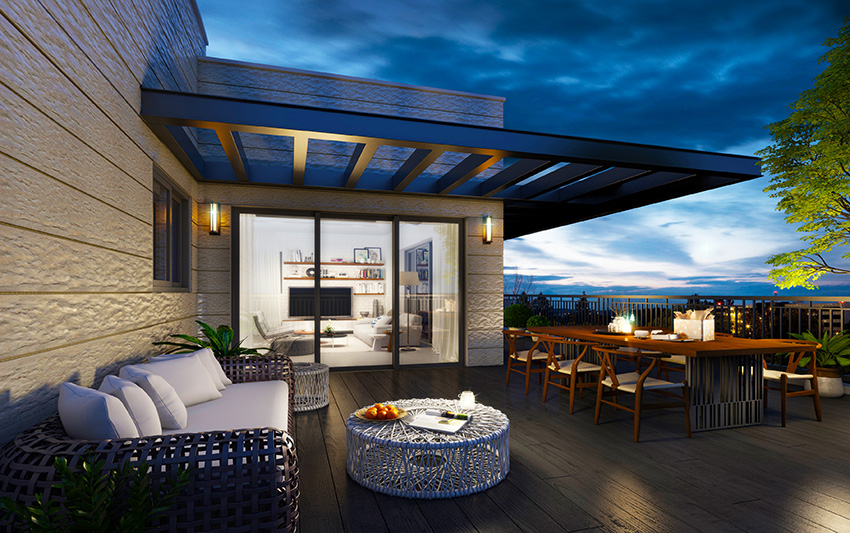 5 Pinkas St., Jerusalem (Illustration)
SHARPEN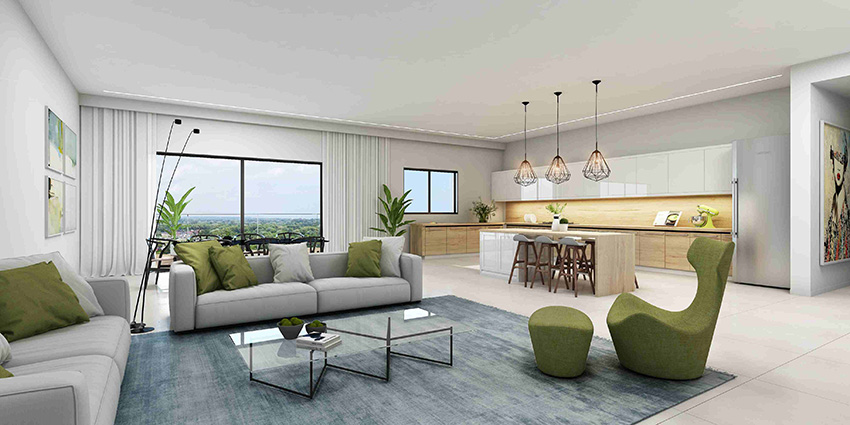 Wine City, Ashkelon (Illustration)
A.A. Studio Ltd.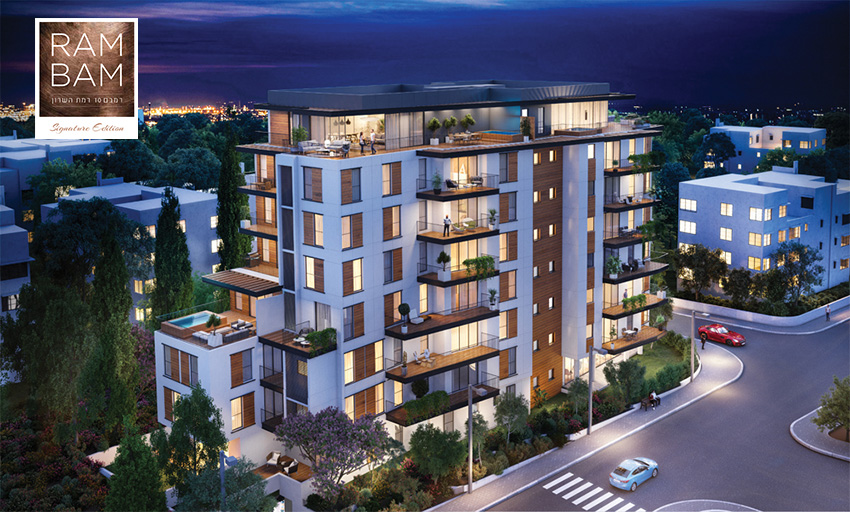 10 Rambam St., Ramat HaSharon (Illustration)
3ddesign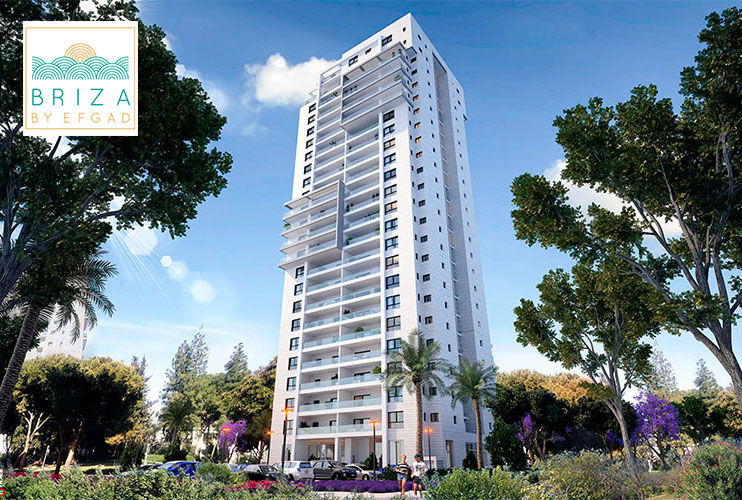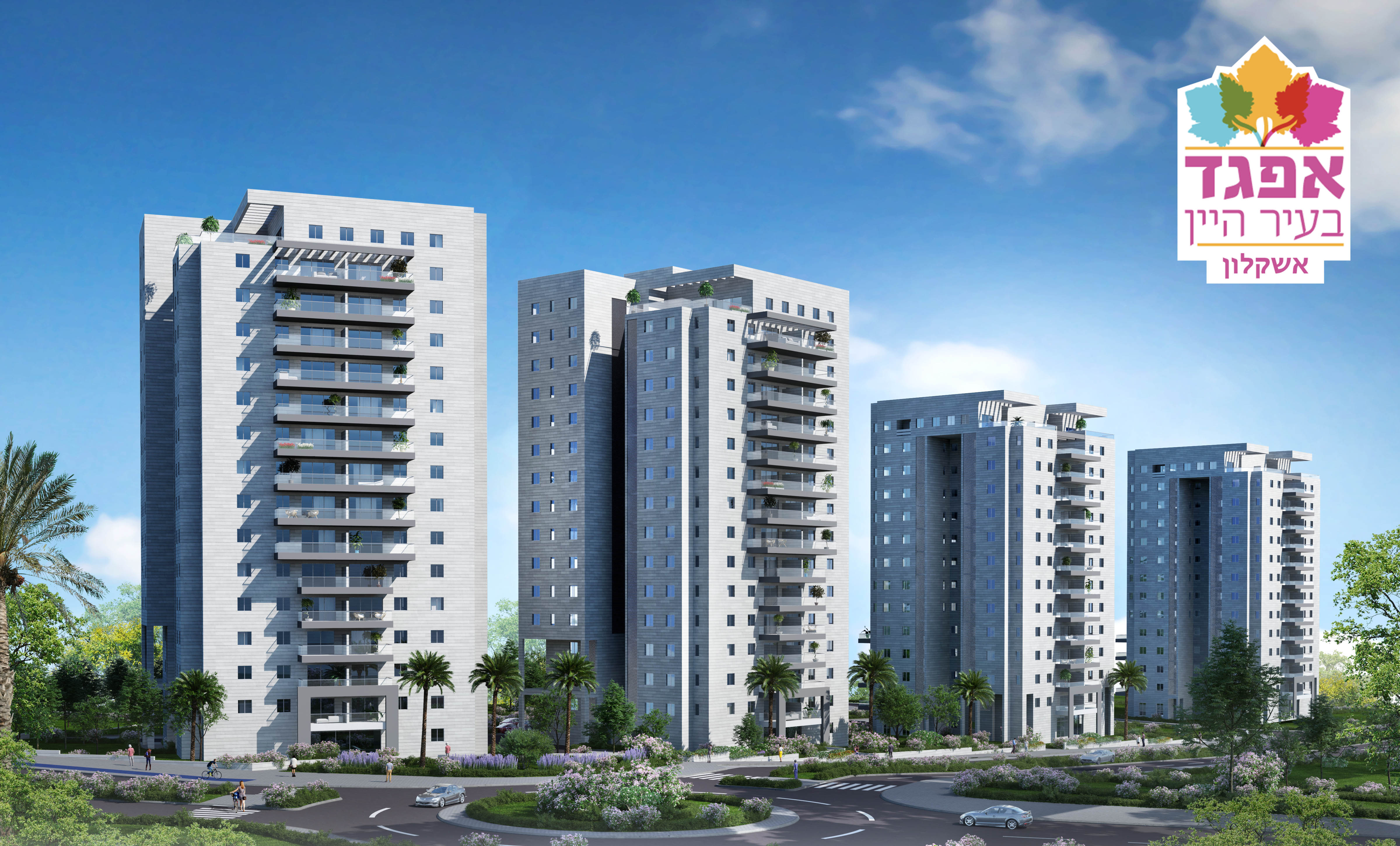 Efgad in Wine City - Ashkelon
יח"צ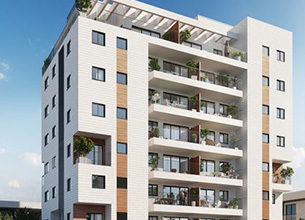 HaSar Moshe 40, Ramat Gan
יח"צ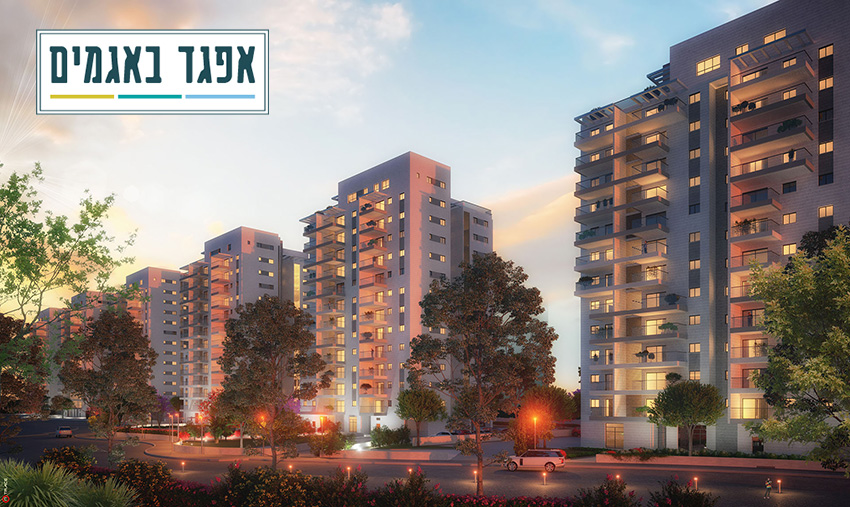 Efgad in Agamim - Ashkelon
pr photo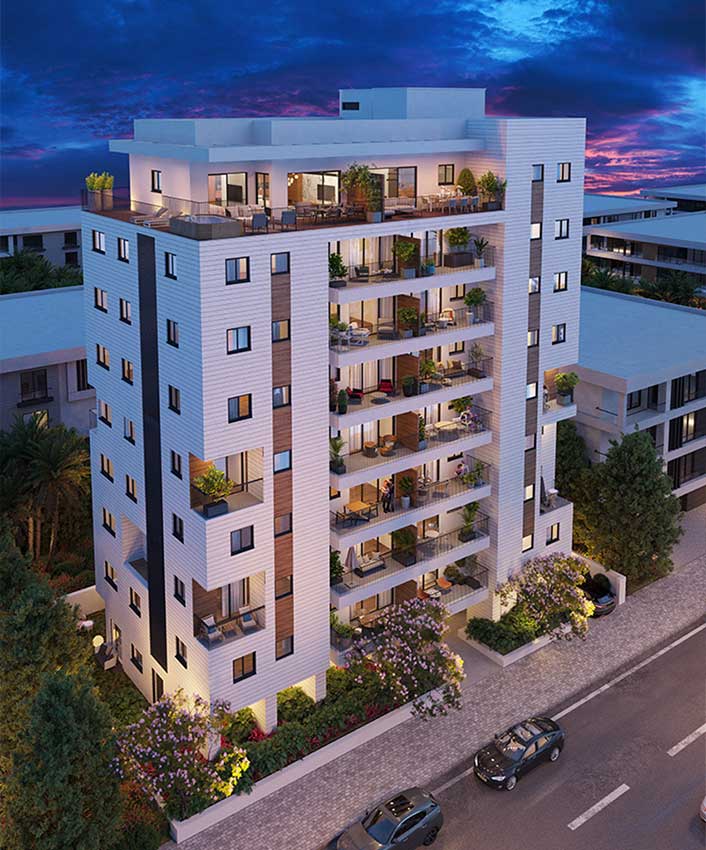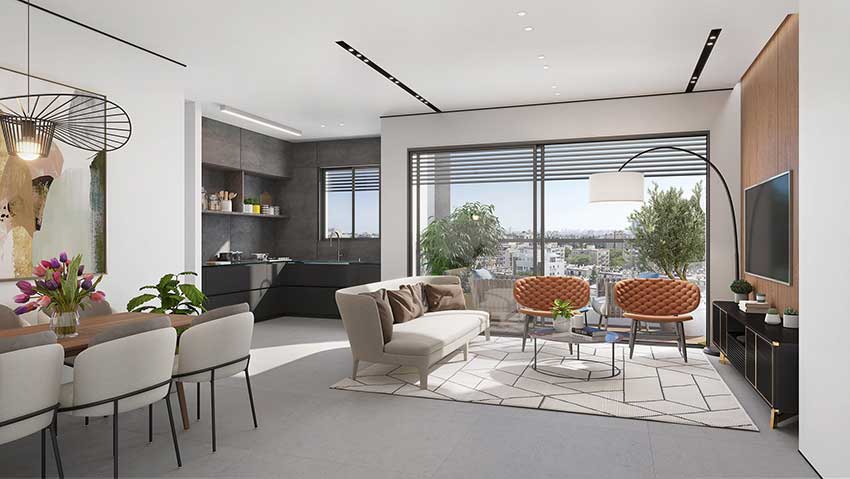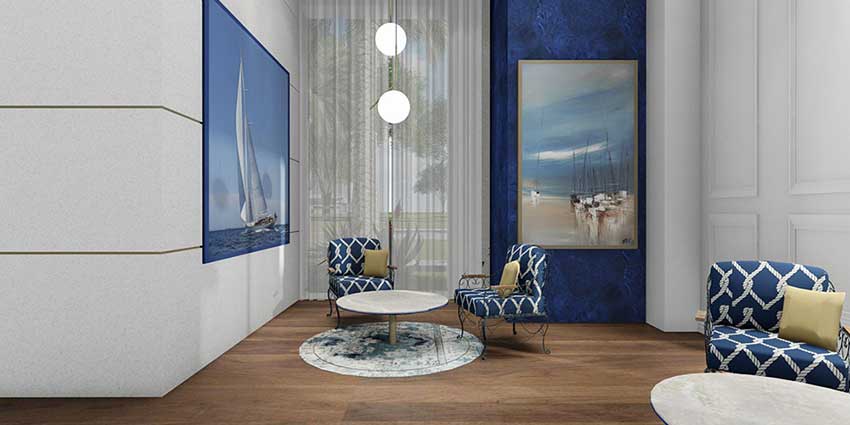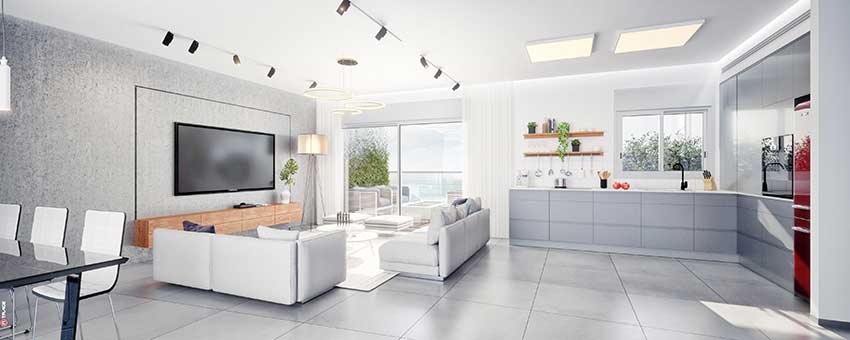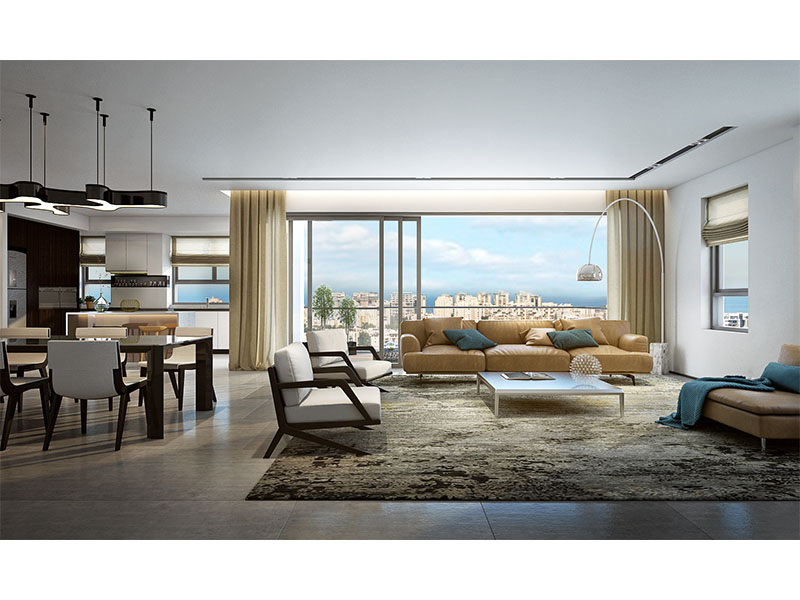 Penthouse, Kidmat Zahala, Tel Aviv (Illustration)
pr photo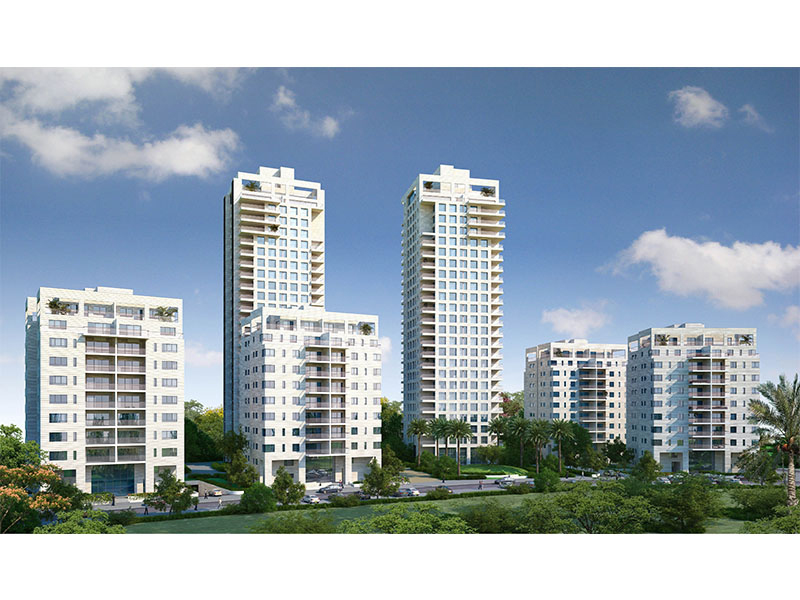 Kidmat Zahala, Tel Aviv (Illustration)
pr photo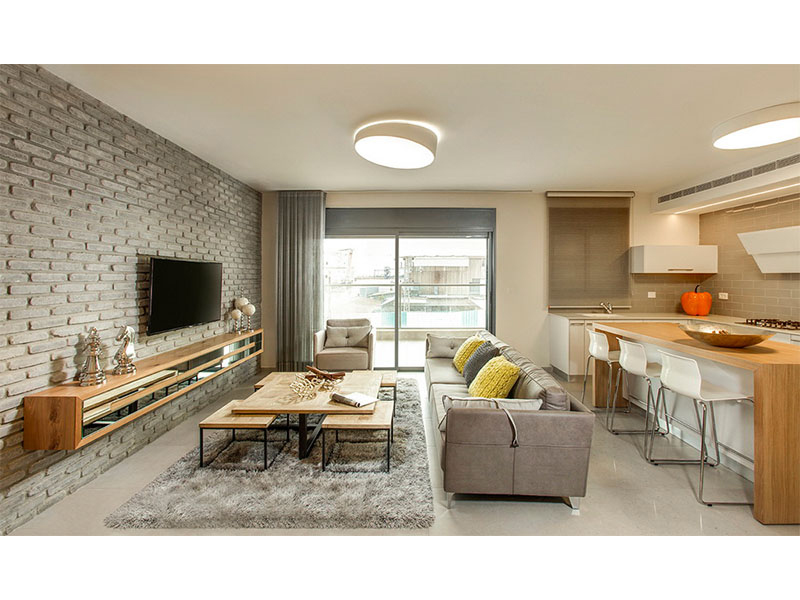 Sample apartment, Efgad Towers, Akko (Illustration)
Nitzan Hafner Photografhy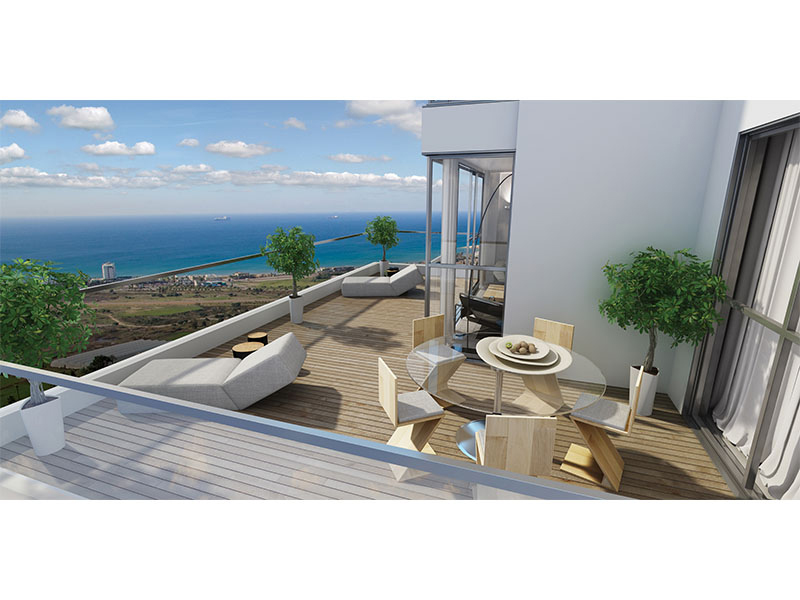 Penthouse, Efgad Towers, Akko (Illustration)
ARCREATIVE

Company Rankings