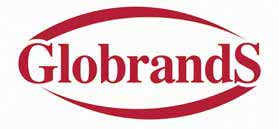 Globrands Ltd.
Importation, Sales and Distribution of Consumer Goods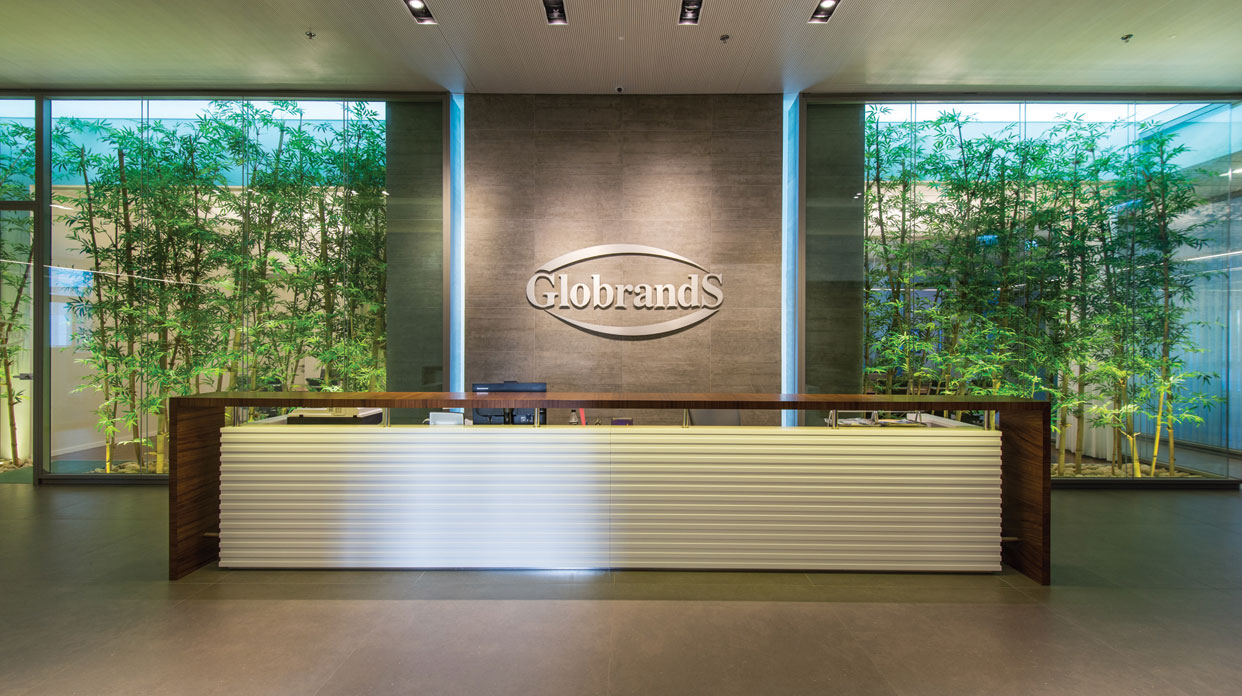 Company's Profile
| | |
| --- | --- |
| Established: | 2000 |
| Line of Business: | Importation, Sales and Distribution of Consumer Goods |
| Address: | 9 Hahascala Ave. P.O.B. 19391, Tel Aviv 6119302 |
| Phone: | 972-3-9483535 |
| Fax: | 972-9-8356633 |

Company Executives
Yaron Gazit

Chairman, Globrands Group Ltd.

Globrands Ltd.

View Profile

Yaron Gazit

Gadi Netzer

CEO, Globrands Group Ltd.

Globrands Ltd.

View Profile

Gadi Netzer
Leading Executives
Amir Alon CEO, Globrands Ltd.
Amir Doron CFO, Globrands Group Ltd.
Keren Shapira Kalif VP HR, Globrands Group Ltd.

About Globrands Ltd.
Globrands Ltd. is part of the Globrands Group that was listed on the Tel Aviv Stock Exchange in 2018. Globrands was founded in 2000 by senior managers with expertise in marketing and sales, who had managed the Israeli activities of JTI (Japan Tobacco International, formerly R.J. Reynolds), which is still represented by them today. The company specializes in importation, marketing and distribution and is one of Israel's largest Fast-Moving Consumer Goods (FCMG) distribution companies. Globrands represents world leading consumer goods multinational companies, and as such operates with international management standards, culture, and relationships with its suppliers, customers and employees. The company provides its customers throughout Israel with fast, innovative and advanced import, distribution, marketing, and sales services. Globrands has 200 employees in its headquarters and three distribution centers located in Modiin, Haifa and Tiberias. 2021 revenue was above NIS 2.8 billion.
Range of Innovative Services
The company operates a nationwide distribution organization reaching every relevant retail point-of-sale in the country. This is done through a large-scale organization of over 100 experienced employees, offering over 10,000 customers intensive and high-level service. The company reaches all retailers in the country that sell cigarettes and/or candies, such as food chains, supermarkets, grocery stores, kiosks, gas station convenience stores, army, police and prison service canteens, and more.
World Leading Brands
Globrands operates in two main areas, the first area is smoking products and the second the area of sweets and snacks, with each area having specific commercial and logistical characteristics. Globrands brands are international, well-established and renowned and enjoy global commercial and consumer exposure. The company holds the second largest market share for cigarettes in Israel. Globrands acts since 2001 as the exclusive importer and distributor of JTI with brands including Camel, Winston and LD. In addition, during 2007, the company became the exclusive importer and distributor of BAT (British American Tobacco) and its Kent, Pall Mall, Lucky Strike, Vogue and Rothmans brands. The company also distributes Roll Your Own tobacco products of the companies it represents, as well as BIC, the world's leading lighter brand as well as a variety of products in the future world of smoking products such as electronic cigarettes and other related products. In the confectionary sector, Globrands gives sales and distribution services to Mars-Wrigley, Unilever, Diplomat and more. The company imports the products of SalySol from Spain and strives to import and distribute additional leading international brands.
Combining Sales and Distribution Methods
The "van-sale system," known for its efficiency, is taking overall responsibility for all logistical, operational and financial aspects related to the sales and distribution process. Sales and distribution are performed in a focused manner ensuring the saving of time, money, and management resources. In addition to this sales and distribution method, Globrands operates "pre-sale" sales systems and digital orders from customers, all according to the most appropriate method for the area, customers and products. The company also provides an umbrella of services such as import, operation and marketing, as well as the preparation of annual business software, consulting, support and extensive assistance in all marketing and sales activities in the local market.
Service-Orientation, Innovation, Reliability & Transparency
In the triangle of suppliers, customers and employees, Globrands strives to create a solid, unified platform that is service-oriented, reliable, and transparent to all parties. The high professional level of the company's distribution network is recognized by global consumer products manufacturers that approach the company for the distribution of their products in Israel. As an innovative company, Globrands strives to strengthen its direct distribution network to enable full, easy and convenient access for suppliers to every retail point of sale in Israel. Globrands management team works together as an efficient and effective team in a lean corporate structure. Senior management keeps close connections with suppliers overseas and is developing new areas of activity, while maintaining the strict values of proper management and international work standards. Globrands takes responsibility for the entire supply and logistics chain of the products it distributes including the import process. The company's internal logistics department handles the storage and transport of goods between the port, the central warehouse and regional distribution centers throughout the country. New logistic centers are placed strategically to effectively cover the country and enable the storage of tobacco and food products in the best conditions required for each category. The Company's internal computer systems are among the most advanced in the industry, and are used to create a computerized communications between the various divisions in the Company including sales, finance, logistics and management. Globrands takes part in the Brand marketing activities that are carried out under the strict supervision of the global manufacturers.
Globrands Group
The Globrands Group has a number of subsidiaries, the largest of which is Globrands Ltd. In addition to importing, selling and distributing smoking products, sweets and snacks through Globrands, the group is active in the pharma world and plans to operate in the cannabis and CBD-based products through its GB Pharma company.
The group has another subsidiary that operates a chain of smoking and alcohol products stores called The Smoke Shop through which it is also present in the world of smoking products retail.
Looking Ahead
Globrands aims to continue to grow and be the leading, efficient and advanced company in Israel for distribution and sales of fast moving consumer products, while increasing the variety of fields, suppliers, brands and products. The Company is working on expanding its business into additional areas of activity while creating synergy with its existing businesses. The Globrands Group constantly works to improve its capabilities while maintaining an attractive and pleasant work environment, as it is positioned as a role model in terms of the services Globrands offers in its field in the Israeli consumer goods market.

Articles about Globrands Ltd.

Photo Gallery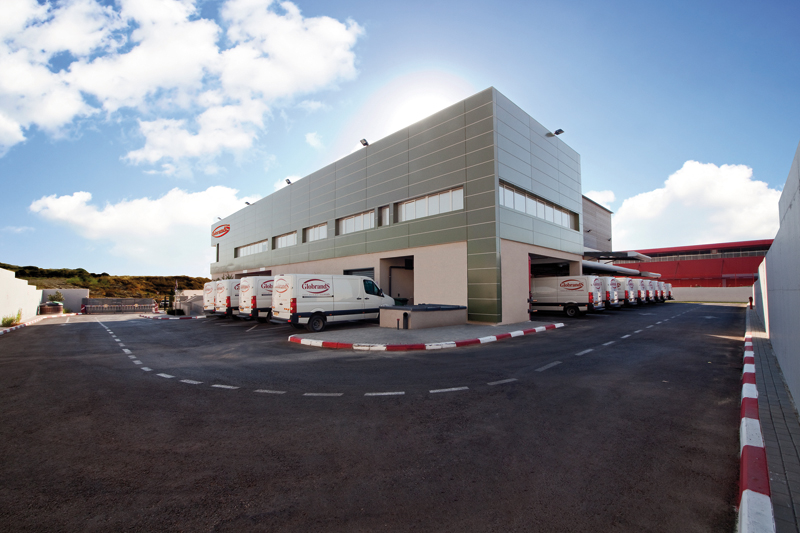 Globrands | Picture1
pr photo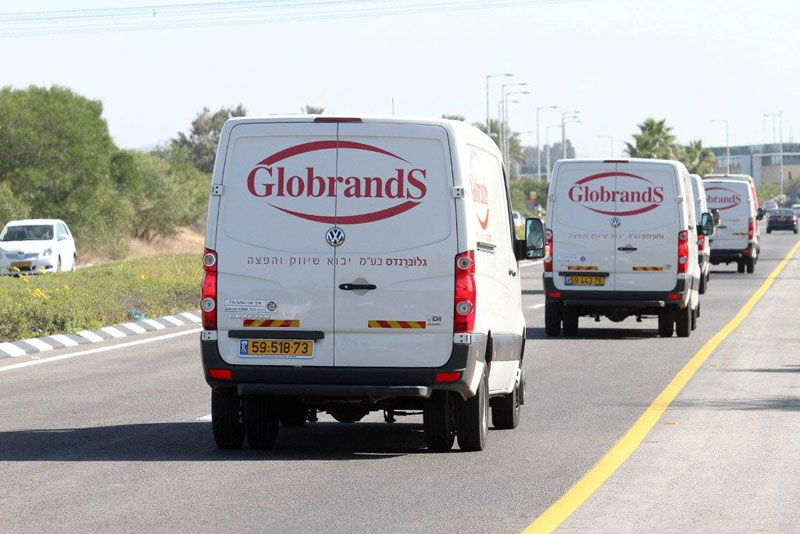 Globrands | Picture2
PR Photo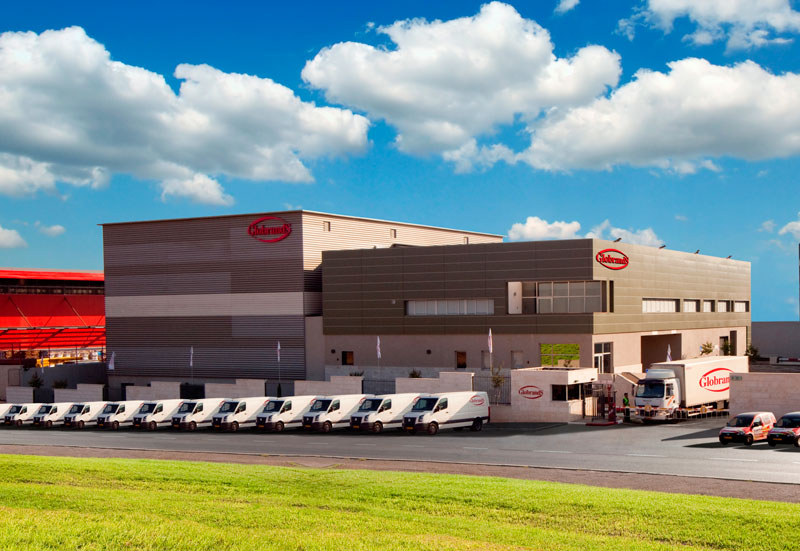 Globrands | Picture3
PR Photo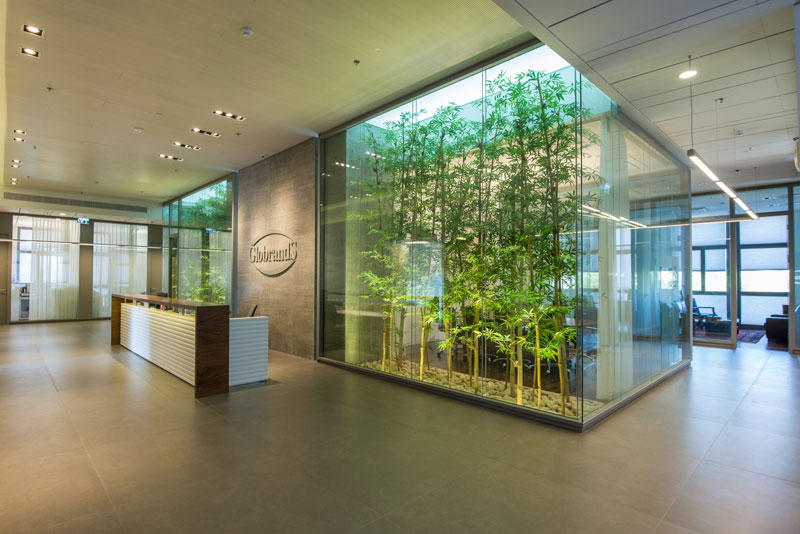 Globrands | Picture4
PR Photo

Company Rankings