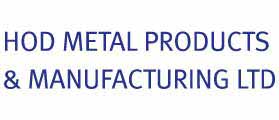 Hod Assaf Industries Ltd.
Industrial Steel Processing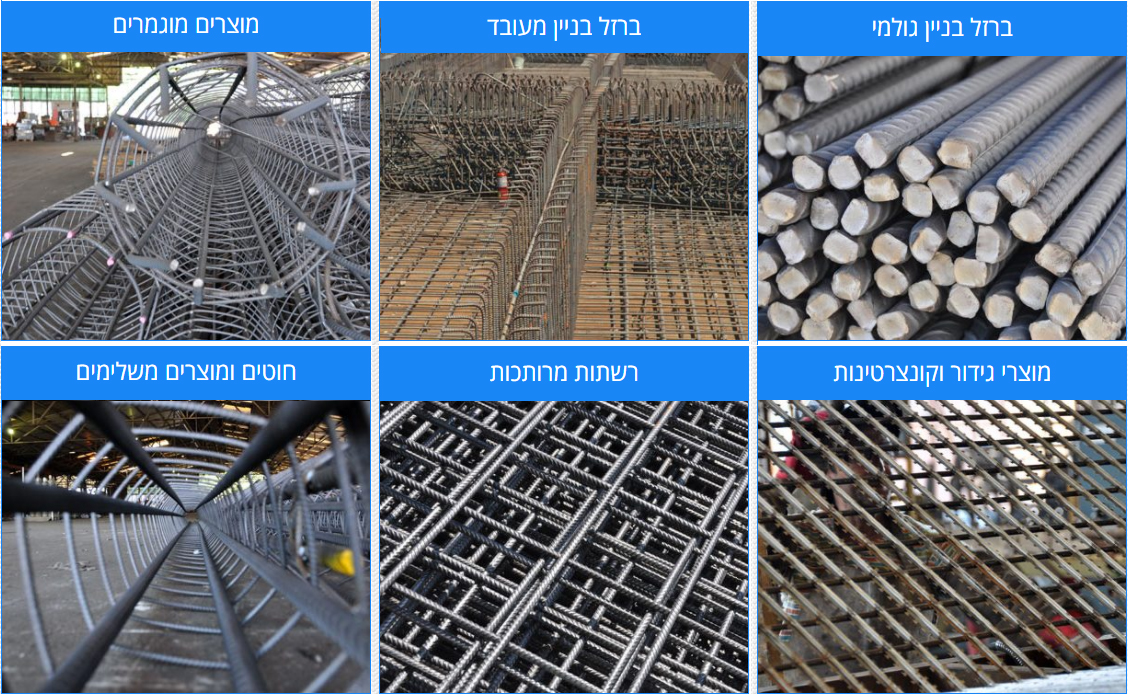 Company's Profile
Established:
1947
Line of Business:
Industrial Steel Processing
Address:
Steel City Compound
P.O.B 493, Acre 2410401
Phone:
972-4-9015000
Fax:
972-4-95582230

Company Executives
leading executives
Rami Shani Chairman of the Board

About Hod Assaf Industries Ltd.
Hod Assaf Industries Ltd. is among the most longstanding and leading companies in Israel for the manufacture and processing of construction iron, welded mesh for concrete reinforcement and metal fencing products from drawn and galvanized wires.
In addition, the company manufactures complex elements including attached and welded poles, columns, bars, bridge columns, etc.
The company's products are used in the construction, industrial, infrastructure, security and agricultural areas in leading companies in Israel.
The company has the necessary know how and skills to manage the whole supply chain for steel manufacture, including steel scrap collection, processing, welding and casting it into ingots. The ingots are processed into metal beams, concrete reinforcement meshes and other elements.
Since its foundation, the company aspires to render to its loyal customers products at the highest quality, optimal precision, excellent service values and short delivery times.
The company puts at its customers' disposal experienced and skilled professionals, including engineering and planning experts and other service providers. These professionals render advice and guiding, helping the process success and optimal results achievement.
About the Company
Hod Assaf Industries Ltd. was established in 1947.
In 1987 the company acquired Hamegader, a metal processing plant in Kiryat Gat. 5 years later, the company was issued on the Stock Exchange and went public.
Over the years, the company has acquired the activity of many companies in Israel and Romania, including Romanian company Sarme Si Cabluri, United Steels Plants, Global Wire, processing and welding plants, etc.
At present Hod is located at the Steel City in Acre, in which steel welding, rolling and processing plants operate on a total area of about 200,000 sq.m.
The company has a metal processing plant in Kiryat Gat, manufacturing steel tissue, construction steel and steel elements manufacture.
The Company's Plants
Scrap Recycling Plant – Steel City – Acre
After acquiring the iron scrap from dealers and plants, the company processes it into raw material for steel ingots manufacture, after strict sorting stages.
Melting Plant – Steel City – Acre
The melting plant, extending over 80,000 sq.m. melts the raw material, processing it into steel ingots.
The processing is carried out by an advanced technology, including electrical arc welding, element addition, obtaining a product amounting to Standards Label 4466.
Those stages are accompanied by a quality control system throughout the production process.
Rolling Plant – Kiryat Gat
The rolling plant in Kiryat Gat, extending over 50,000 sq.m. manufacturing about 250,000 tons steel.
This plant manufactures bars and rolls for the construction, composed elements, welded structures, fences, meshes and wires.
The steel bar's diameter varies from 8 mm. to 40 cm. and their length varies from 6 to 24 m.
Steel Processing Plants – Acre and Kiryat Gat
The company has two steel processing plants at the country's north and the south, rendering precise and fast response to the company's customers all over Israel.
The plants manufacture customized processed iron in various methods such as bent, cut or welded iron for various products.
They also produce welded meshes for concrete reinforcement, all kinds of wires and fences.
Subsidiaries
Hod Global Wire Ltd.
Hod Global Wire Ltd. was acquired by Hod Assaf in 2008. The plant manufactures copper and aluminum wires and cables for electricity and control uses. The plant's products are sold in Israel and worldwide.
Hod Zamir Construction Supplies and Equipment Company Ltd.
Hod Zamir specializes in construction equipment and tools, complementing Had Assaf's holistic activity, as a company rendering comprehensive services to its varied customers.
Iskol Trade Ltd.
Iskol Trade Ltd. trades and processes and timber products mostly for the construction, infrastructure and communication poles industries.
S.C. Sirme Si Cabluri
A company which manufactures steel cables for cranes, mines, anchors and a wide range of galvanized and drawn wire, barbed wire and nails. The company is located at Southeastern Romania and exports its products to the European market.
Oron International S.R.L
A Romanian company specializing in trade of in steel products in the Romanian market.
Hod Atir Ltd.
The company handles the design, production and installation of a variety of fences and fencing systems, including welded mesh fences, gates and wickets, light chain fences and other fencing products.

Photo Gallery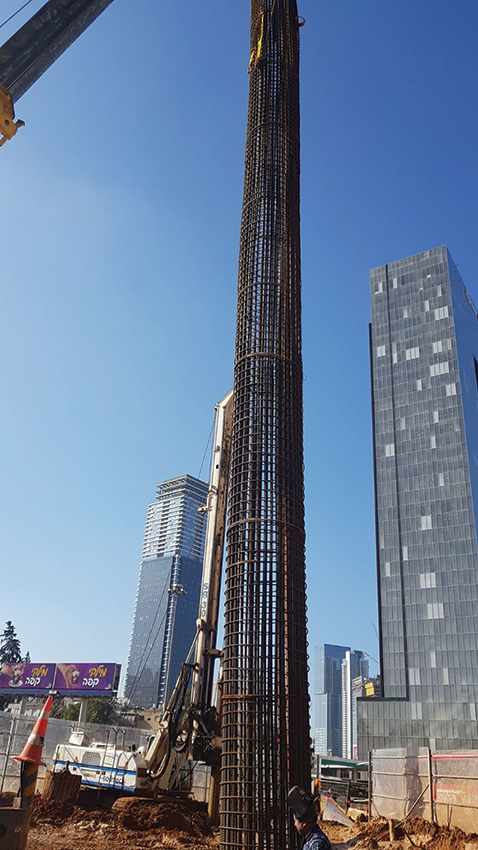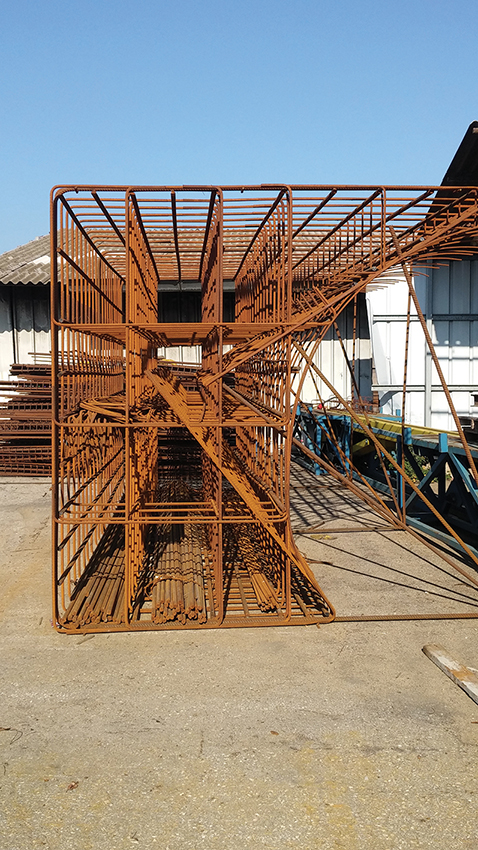 Company Rankings