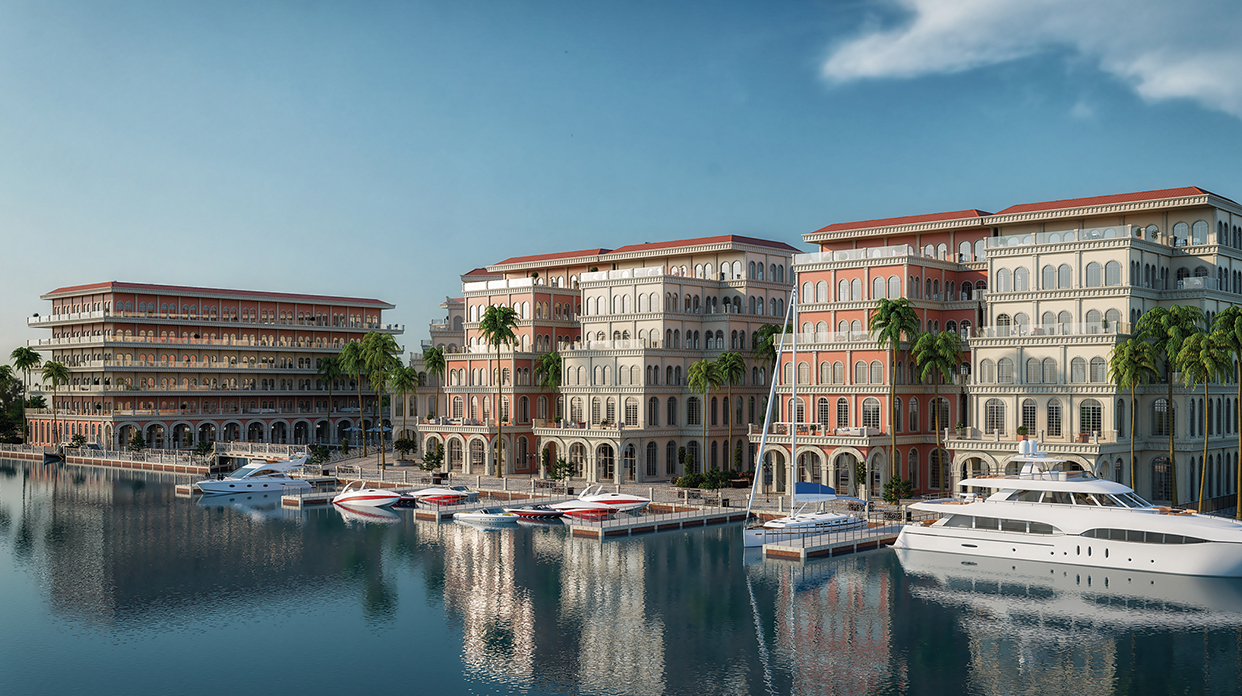 Company's Profile
| | |
| --- | --- |
| Established: | 1986 |
| Line of Business: | Real estate development |
| Address: | 2 HaPatish St., Tirat HaCarmel |
| Phone: | 972-4-8577080 |

Company Executives
Ami Bar Mashiah

Director & Owner

Almogim

Mario Zuzel

Chairman, Director & Owner

Almogim

CPA Michal Gur

CEO

Almogim

Yakov Kronzilber

VP, Engineering

Almogim

CPA Noy Dotan

VP, Business Development

Almogim

About Almogim
Almogim is a publicly traded construction company, which has been renowned as one of Israel's most established and long-standing companies, for over 37 years. Almogim is a real estate developer that is responsible for approximately 5,900 residential units, as well as the development of residential neighborhoods and commercial centers, located upon tens of thousands of square meters throughout Israel.
35 Years of Proven Success
The company was established in 1986 by graduates of the Technion's Construction Engineering Faculty – Mr. Ami Bar Mashiah and Mr. Mario Zuzel, who both shared a vision, as well as love of the country. Their enterprising partnership inspires the company and its 100 employees who specialize in various departments, to this day.
The company has been working as a housing company since its early years, regarding the large-scale construction projects that followed the great immigration from the former Soviet Union, and has since been constructing and marketing various residential projects throughout Israel in meticulously chosen locations, in order to ensure its customers' worthy investments regarding one of their most important life-choices – buying their home.
Personally Tailored Solution, Innovation and Creativity
Almogim maintains full responsibility for every project in its care, and is therefore closely engaged in all stages of every project - as of the identification and initiation of the projects with the value, through the planning, marketing and construction of each project, and up to populating the projects, while providing outstanding customer service.
The company's unlimited rating, its financial strength and vast experience enable it to successfully manage complex construction procedures under one roof, while maintaining schedules and even completing projects ahead of them and adhering to precise budgets for the safety of our customers.
The Customer is at the Heart of Each Project
Almogim's reputation is derived from its flag advantage – the company's meticulous planning and first-rate execution. We believe that our success stems from our profound acquaintance with our target audience, as well as our sensitivity to the fact that each customer is special and has unique requirements which correlate to their preferred location. Thus, the company delivers creative planning concepts that consider our customers as a whole, providing innovative, uniquely designed, and practical projects, by the leading architects both in Israel and worldwide. Therefore, our projects, which are born using advanced construction techniques and technologies, as well as the finest materials and unrivaled finishing standards – are delivered with a prestigious touch, creating exclusive residential buildings in unparalleled quality.
We consider each customer and provider as a family member and a road companion, and therefore work to their complete satisfaction in order to strengthen our customers' experience.
Selected Projects
Projects Under Construction
HaRav Kook Complex, Neve Tzedek, Tel Aviv - the prestigious project, located at a prime location in Neve Tzedek, Tel Aviv, is a unique lot that combines a synagogue and a historic preservation building which served as the Rabbi Kook's place of study. 5 buildings which include 26 residential units and commercial space. The project is built in cooperation with Gov Real Estate Company.
Almogi Hills - Haifa - The impressive project offers three buildings with 60 residential units and is located in Ramat Almogi neighborhood in Haifa, entailing unique panoramic view of both the Carmel and the sea.
Emek HaCarmel Reserve - The project, which became the new front of urban development in the Carmel hillside and the frontrunner of the area's change, includes 369 apartments located in 12 6-8 story designed buildings, encompassing a green park and meticulously planned public areas for the welfare of the residents. The project was designed by the French-Israeli award winning firm Altman Beauchene, and offers 3, 4 and 5 room apartments and unique roof and garden apartments.
International Projects
The KNEZA MILOSA Residence project, in Belgrade, Serbia, is located in a coveted quarter of the city and built as a multi-purpose complex that will include housing, shops, offices, and a promenade in its center. In addition, the complex offers a luxurious garden, an exclusive atrium, a spa, and a gym. The unique project is the highlight of historical building reconstruction.
Populated Projects
Almogim Netanya - This project is the New Agamim neighborhood's flagship project and offers two 32-story residential towers with 256 exclusively and uniquely designed apartments. The projects border with a large public park with endless grass, including a playground and skating ground, near which commerce and public buildings will be constructed. The beach is about a 5 minutes' drive away, and the "winter lake park" – the pond, upon 80 dunams, is a short walking distance away.
Green Rubina, Herzliya - A prestigious residence complex together with Yossi Avrahami company, in the best location in Herzliya, at the front line to Herzliya Park. The project includes only 48 units in 3 5-story boutique buildings, with 3,4 and 5 room apartments, garden apartments and luxurious penthouses.
Emek HaCarmel Nesher - "Emek HaCarmel" project, which was planned and designed by the French-Israeli firm Altman Beauchene, offers 409 units in 9 10-story buildings, which encompass a green park alongside a shopping boulevard. The project was meticulously planned in order to fulfill its residents' needs and includes all community infrastructure needed for a high-quality family life.
HI GOLD Kiryat Motzkin - A prestigious 21-story tower was constructed in "Mishkenot HaOmanim" neighborhood, which was built at groundbreaking architectural art standards and at with highest quality and most elegant finishing. The tower overlooks the exquisite panoramic view of the Carmel or the Mediterranean Sea. A residents' lounge is located on the 20th floor, which is built in an open space style and includes screen walls. The lounge was planned and designed in order to provide each resident with a living experience in a luxurious and exclusive penthouse.
Almog Houses - Eilat - "Almog Eilat" has been Israel's largest rental residence for over a decade. The complex is comprised of several residence buildings, which offer studio apartments and 2 room equipped and lovely apartments. In addition, an entertainment center was built for the wellbeing of the residents, which includes a swimming pool, a gym, a minimarket, a café and a pub. The complex is secured around the clock and enjoys Eilat's finest safety and security facilities.

Facebook Updates

Photo Gallery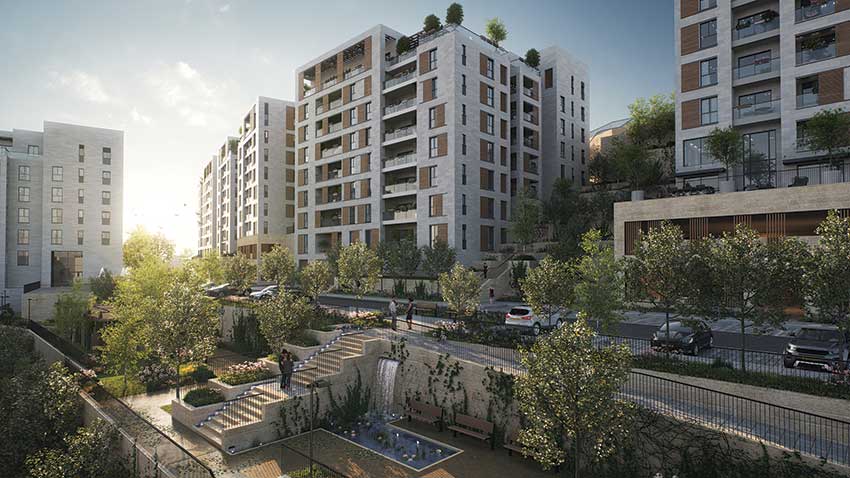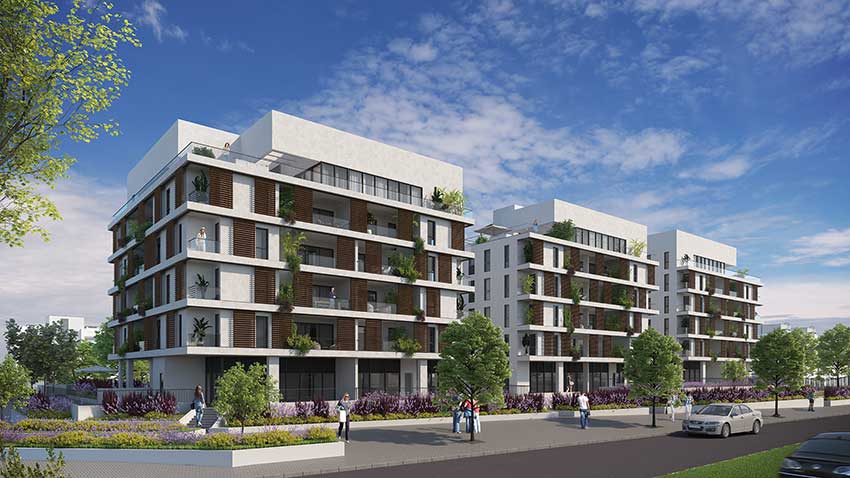 Company Rankings