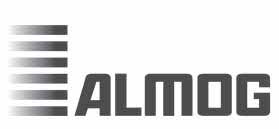 Almog Group
Development, initiation, construction and marketing of residential, commerce, office and industry buildings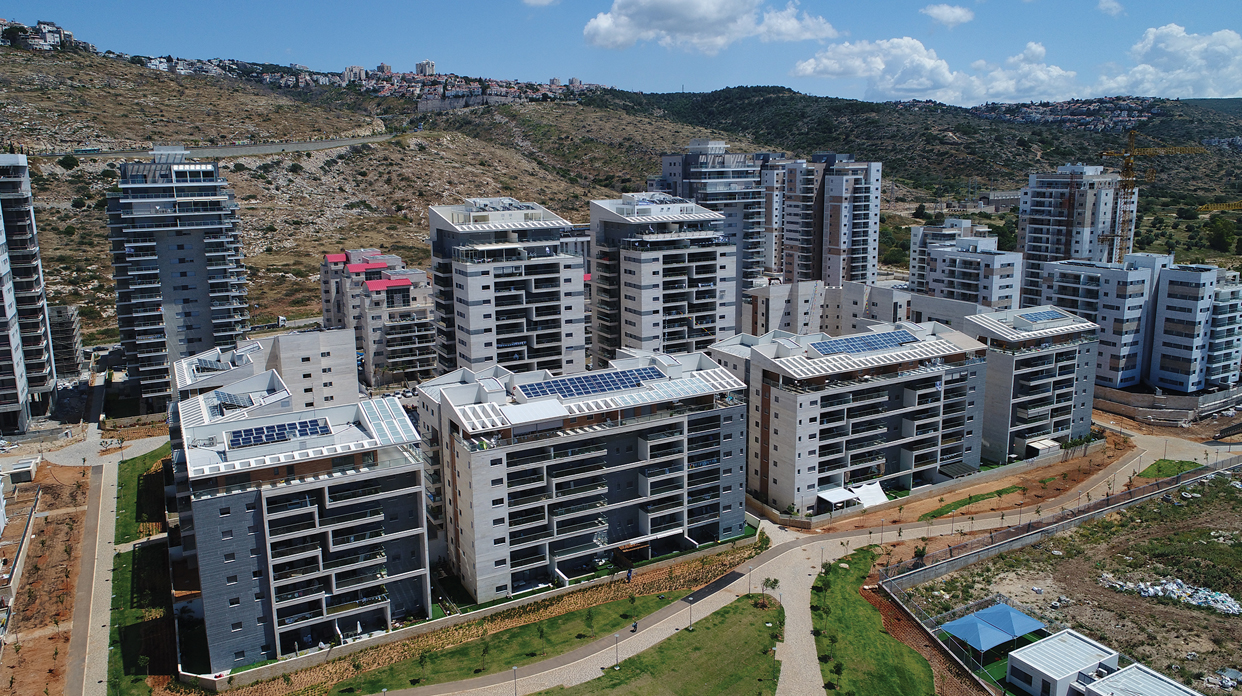 Company's Profile
Established:
1986
Line of Business:
Development, initiation, construction and marketing of residential, commerce, office and industry buildings
Address:
3 Havatzelet Hachof St.,
Gan Rave Industrial Zone, Yavne 8122352
Phone:
972-8-9428282
Fax:
972-8-9427666

Company Executives
Izhak Amsalem

Chairman & Owner

Almog Group

Yaki Amsalem

CEO

Almog Group

View Profile

Yaki Amsalem

Efrat Amsalem

Human Resources Manager

Almog Group
Leading Executives
Amir Heller Deputy CEO
David Moyal CFO
Raz Schreiber VP Marketing
Itzik Adler VP Planning
Shay Ben Shabat VP Operations
Yair Naftaly VP Execution
Yossi Bar David CEO Almog Pinui-Binui
Benny Shilon CEO Almog 38

About Almog Group
The Almog Group is privately owned, with diverse private operations in the real estate sector. The group's main operations include the development and construction of residential projects, and alongside with these operations the Group owns yielding properties and shopping centers in city centers, and develops assisted-living projects. The Group owns two companies that are involved in urban renewal projects: Almog Pinui-Binui and Almog 38, as well as international development projects.
The Group was established in 1986 and over the years became one of the industry-leaders. Its advantage stems from the fact that it serves as the initiator, the planner and the constructor of its various projects. Almog Group's customers benefit from working closely with the marketing and customer relations divisions, from the time of purchase and throughout the process and completion of the project. The company employs experienced teams with dozens of professional workers who drive the group's operation forward, with the aim of creating a high-quality, modern, green and holistic living environment for the purchasers. The numerous successful projects that the company built over the years and hundreds of returning costumers, serve as the Group professional business card and are the source of its pride.
Urban Renewal
The company is active in the field of urban renewal, through two companies:
"Almog Pinui-Binui" – is involved in 20 "evacuate and rebuild" projects in Israel's major city centers – Tel Aviv, Haifa, Yavne, Bat-Yam, Holon And Netanya. The projects are in the advanced acquisition, permits and execution stages.
"Almog 38" – specializes in locating and promoting "Master Plan 38" ("TAMA 38") projects and is involved in more than 50 projects located in high-demand areas throughout Israel, including: Tel-Aviv, Givatayim, Ramat Gan, Herzliya and Ra'anana.
Almog Group considers urban renewal a national and ideological mission for increasing the supply of housing units, promoting social equality in Israel and taking a major part in renewing Israel's city centers. The Group aims to fulfill its objectives, optimally with maximum attention to quality, all the while providing homebuyers with a calm and serene satisfaction.
Selected Projects
Residential Ventures
Almog Gardens, Haifa (urban renewal) – 72 units
• Almog Yigal Alon, Herzliya (urban renewal) – 144 units
• Almog, Shoham – 180 units
• Almog Ha'Hashmonaim, Modi'in – 120 units
• Almog Yavne (urban renewal) – 487 units
• Almog Neve David Towers, Haifa (urban renewal) – 437 units
• Kaf-Tet b'November, Bat-Yam – 1,150 units, urban renewal
• Almog – The Complex, Tel Aviv – 70 residential units along with commercial spaces
• Ramle – 1,100 units (in planning)
• Canada Community, Tel-Aviv – 800 units + commercial (urban renewal)
• HaRav Maimon, Bat-Yam – 160 units
• 58 Yehuda HaMacabbi, Tel Aviv (urban renewal)
• Galipoli, Tel Aviv – 72 units (urban renewal)
• HaMa'aracha, Tel Aviv – 45 units (urban renewal)
• Hatzor, Ramat Gan – 60 units (urban renewal).
Yielding Properties
• Almog Center Modi'in
• Almog Center Talmei Menashe
• Almog Center Ashdod
• Almog Center Ariel
• Almog Tower Be'er Sheva – residential complex – 117 housing units
• Assisted living home – Yavne – 420 units (in planning)
• Assisted living home Be'er Sheva – 200 units (in planning).
Since 2000, the Almog Group has been active in Eastern Europe and is currently in advanced execution stages of two major real estate projects in Romania - an affordable housing project with some 180 units in the port city of Costanza, and a luxury complex in downtown Bucharest. The Group also owns a portfolio of residential apartments for betterment in Germany.
Helping the Community
"To save one soul is equal to saving an entire world". Since its founding some three decades ago, the Almog Group has been working for the community in various ways, such as collaboration with the Israel Cancer Association, the Association for the Wellbeing of Israel's Soldiers, Ilan - the Israel Foundation for Handicapped Children, the Snir Association, and the Society for Advancing Education in Tel-Aviv-Jaffa. The Almog Group also grants annual scholarships to students. All this out of a sense of belonging, responsibility and recognizing the importance of social assistance in Israel.

Photo Gallery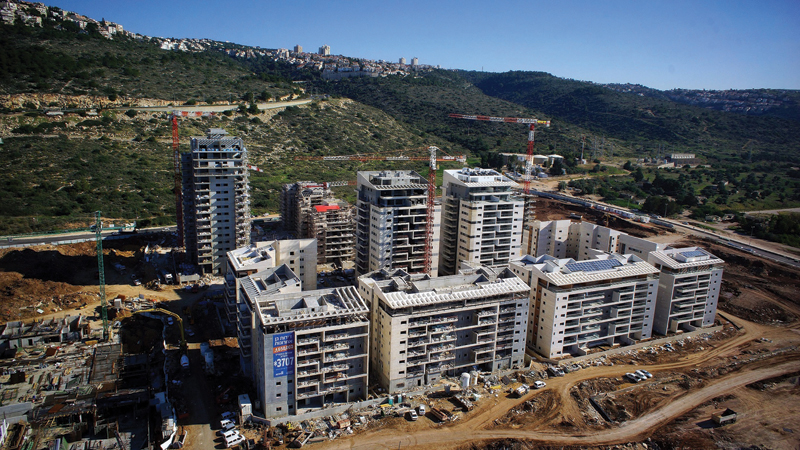 Almog, West Haifa | Construction, Development & Infrastructure
PR Photo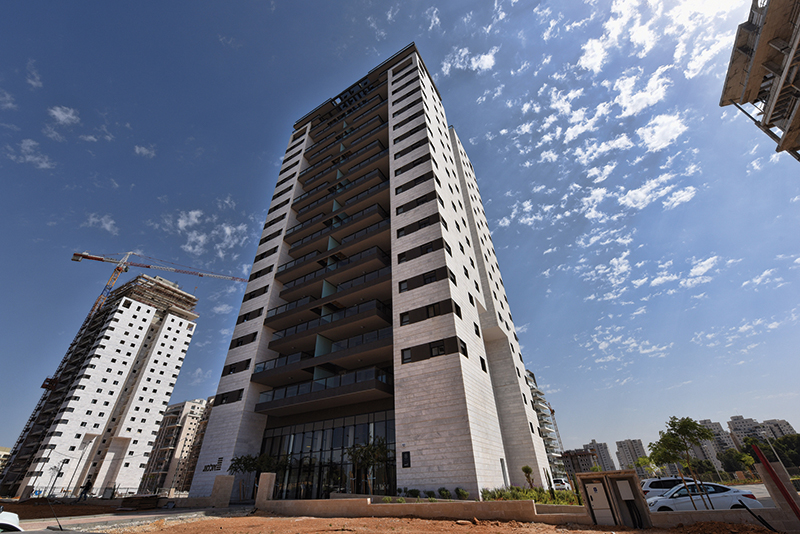 Almog Status - Be'er Yakov
PR Photo

Company Rankings