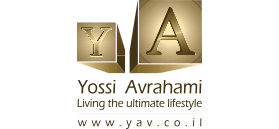 Yossi Avrahami Civil Engineering Works Ltd.
Development, Planning and Construction of Quality and Exclusive Housing in Selected Areas in Israel With an Emphasis on Eilat, Haifa, Tel Aviv and Other cities on Israel's Coast

Company's Profile
| | |
| --- | --- |
| Line of Business: | Development, Planning and Construction of Quality and Exclusive Housing in Selected Areas in Israel With an Emphasis on Eilat, Haifa, Tel Aviv and Other cities on Israel's Coast |
| Address: | 1 Ben Gurion St., Bnei Brak 5120149 |
| Phone: | 972-73-2276222, 972-73-2276227 |
| Fax: | 972-73-2276226 |

Company Executives
Yossi Avrahami

CEO & Owner

Yossi Avrahami Civil Engineering Works Ltd.

View Profile

Yossi Avrahami

Tsahi Didi

CFO

Yossi Avrahami Civil Engineering Works Ltd.

View Profile

Tsahi Didi

Yaffa Sadan

V.P. Marketing, Advertising & Sales

Yossi Avrahami Civil Engineering Works Ltd.

View Profile

Yaffa Sadan
Leading Executives
Stav Shmoolevich V.P. Engineering
Eliran Levy Director of Procurement and Logistics

About Yossi Avrahami Civil Engineering Works Ltd.
Yossi Avrahami Civil Engineering Works Ltd. is a leading Israeli construction company, which builds in chosen locations from Eilat to Tel Aviv, Ramat Gan, Herzliya, Netanya, Kiryat Motzkin and Haifa. An exceptional real estate company reputation has been achieved by building in international standards and providing its clients with personal service, from the purchase to occupation.
For nearly 40 years of experience, the company maintained a direct personal relations strategy with its loyal clients, as well as remarkable service. Yossi Avrahami accumulated vast experience regarding the entrepreneurship, planning and construction of almost 4000 residential units, planned by the best architects and interior designers, in prudently chosen locations mainly along the seashore. The company has additionally executed engineering, infrastructure and development work for government institutes and municipalities.
Milestones
The company was established in Arad by Yossi Avrahami, a contractor and entrepreneur who specialized in management and in execution of infrastructure projects for public institutes and large factories in the Dead Sea and in Eilat. The company chose to invest in Eilat due to its vision of it as a leading resort city in Israel. In 2012, the "La Palmeraie" project won the most beautiful project in Eilat prize. In recent years, the company has been constructing projects in Tel Aviv, Ramat Gan, Herzliya and Haifa, which are considered smart real estate investments.
The Company's Values
As the client's desires are located at the center, the apartments are designed to present the client with comprehensive comfort in outstanding standards. Managing a personal relationship with the client and involving the client in the planning process in order to fulfill their desires. The projects choice of location takes into consideration the proximity and accessibility to community services and educational systems in order to assure the clients and their families a high quality of life.
Projects
Yossi Avrahami's various projects include luxury resident apartments with a European finish. The buildings include a prestigious lobby, wine cellars, swimming pools, gyms, subterranean parking, and other various services intended for the wellbeing of the client.
Eilat
Golf Gold, Eilat – Following the success of the "Golf Residence" project, the company is building a follow-up project – "Golf Gold", which would be built next to the previous projects, and which residents would benefit from a 24/7 guarded complex, a swimming pool, a spa and a luxurious gym. The project is constructed at a particularly high standard, and includes a mix of 3-,4- and 5-rooms apartments, garden apartments, mini-penthouses and an up-scale penthouse.
Park Yam 10, Eilat – A newly completed project at Shahamon neighborhood in Eilat. The project includes 6 beautifully designed buildings, built to the highest standards of construction and design with an amazing view of the Edom Mountains.
HaTmarim 13, Eilat – Centrally located within a walking distance from all entertainment and tourism centers, in the place where Benny Ventzer's mythological photography store once stood, Yossi Avrahami is building the new project "13 HaTmarim", which would include 2- and 3-room apartments and luxurious penthouses overlooking the Red Sea.
Sea Side, Eilat – A luxurious residential project, perfectly located within a walking distance of the beach. This high-end complex includes 7-floors of prestige and brilliant architecture. The tenants and guests will enjoy a luxurious lobby and swimming pool, restaurants, cafes, spa, a rich garden, top-of-the-line elevators, underground parking and external finishing of a particularly high quality.
Tel Aviv and Central Israel
Noga 1, Tel Aviv-Yaffo – Located next to the trendy and fashionable HaTahana site, Noga Theater and Neve Tzedek, a luxurious project is being planned. This project will offer its tenants treats such as: a private movie theater, a gym, a business lounge and more.
The Philharmonic, Kohav Ha Tzafon, Tel Aviv – In the highly demanded neighborhood of Kochav Hatzafon, a new project is currently being built where the Philharmonic's nostalgic Hospitality House once stood. The Project boasts two luxurious buildings overlooking a magnificent view of the sea and the Yarkon Park, offers tenants a closed and exclusive complex, including a swimming pool, fitness room, sauna, wine cellar, lounge with movie screening room and other amenities.
Daniel Towers, Tel Aviv – In the in-demand Herbert Samuel street, a new project that would offer residents luxury apartments with a view of the Mediterranean Sea. The project is planned by Yashar Architects.
Green Rubina, Herzliya – A collaboration between "Yossi Avrahami" and Almogim Holdings Ltd. The project is located in the Rubina complex, near the shopping centers, the park, sports facilities and the city's education and high-tech centers. The project includes three 5-6-storey buildings, which offers its residents 4-5-rooms apartments, garden apartments and spacious penthouses.
57 Arlozorov, Ramat Gan – at the heart of Ramat Gan, a new 7-story project with large and small apartments, at the city's most sought-after location.
Haifa
Coming Soon, a New Residential Project! Following the success of the residential project Turquoise on Haifa's southern slopes, Yossi Avrahami is planning the construction of a new residential complex in this city – to be located north of the Turquoise project. The new project would constitute an entire residential complex with about 700 apartments.
Contribution to the Community
The company contributes to the education system in Eilat, and has established a unique scholarship system, which provides stipends to excelling athletes in various fields. "Yossi Avrahami" also combines activities for the benefit of the city, such as supporting the triathlon team, the basketball team, and culture and education institutes across Israel.

Facebook Updates

Photo Gallery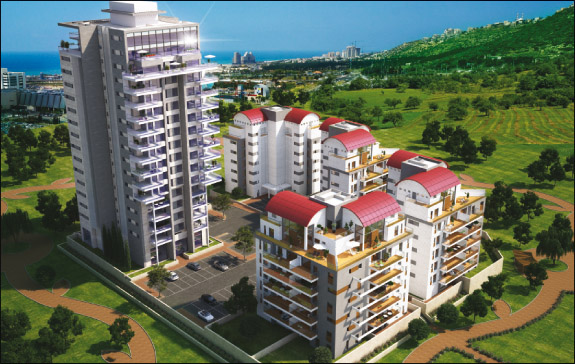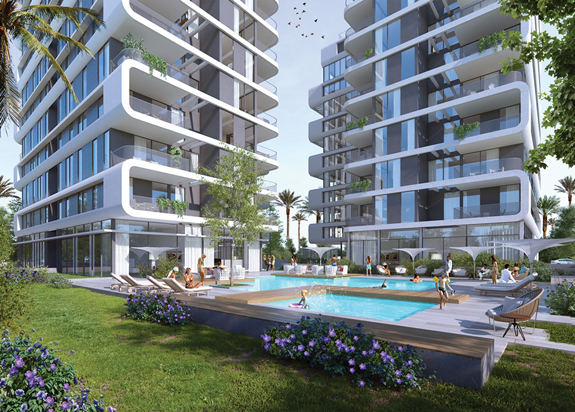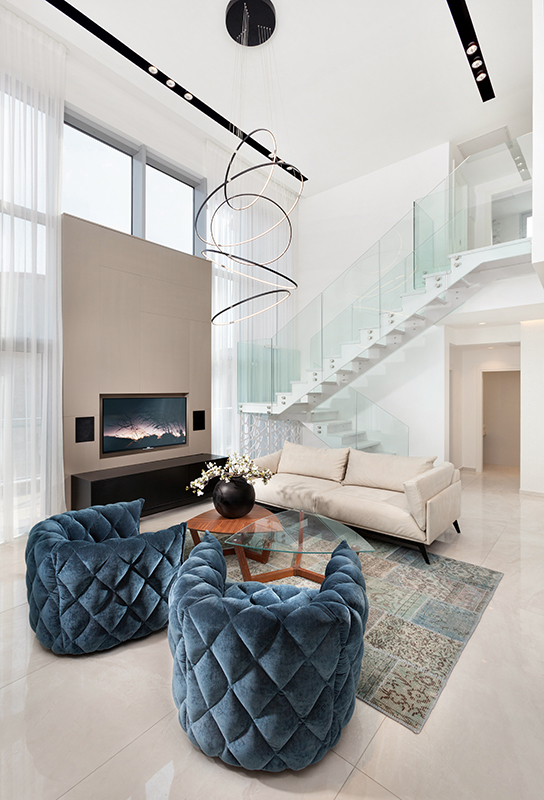 Turquoise-Haifa, Penthouse (Designer: Racheli Yaish)
PR Photo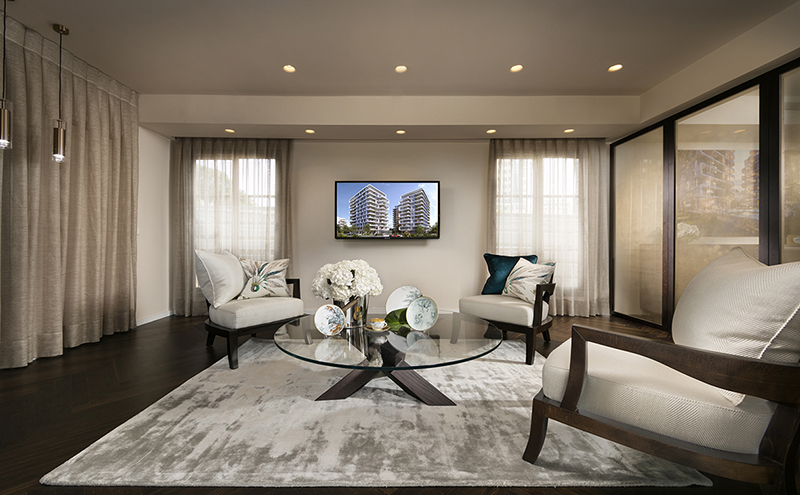 Philharmonic Sales Office (Designer: Itamar Levy)
PR Photo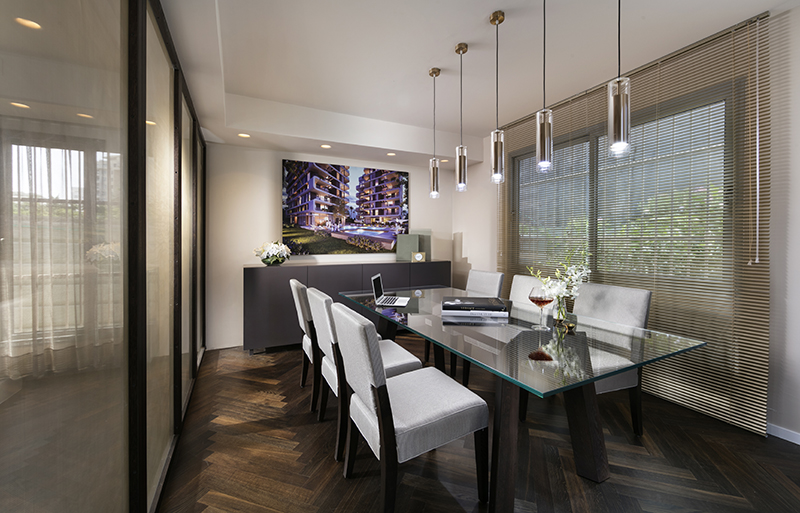 Philharmonic Sales Office (Designer: Itamar Levy)
PR Photo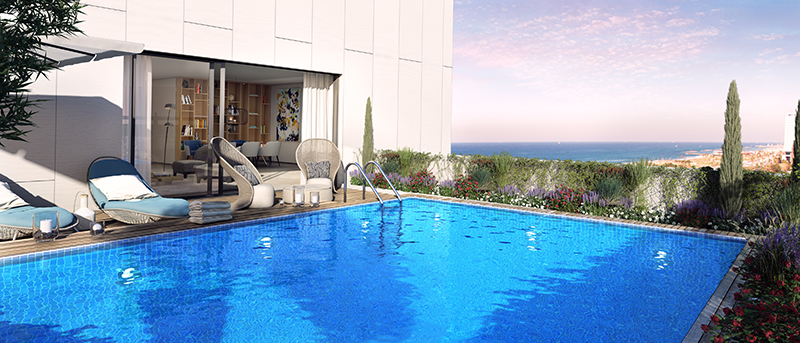 Noga 1, Tel Aviv, Balcony
PR Photo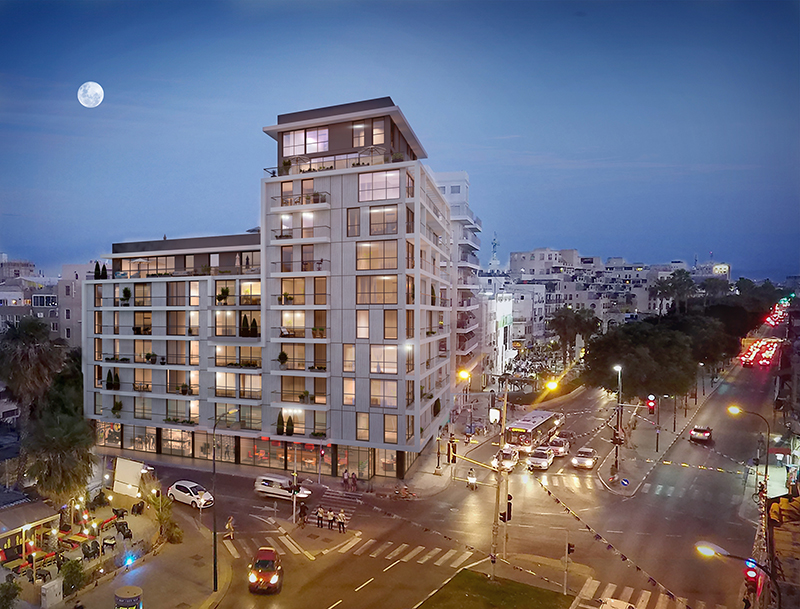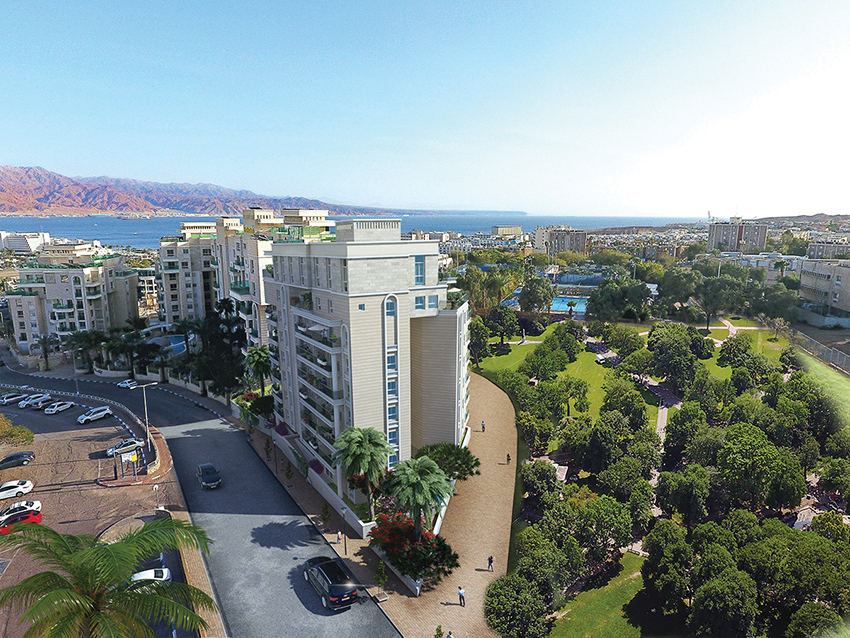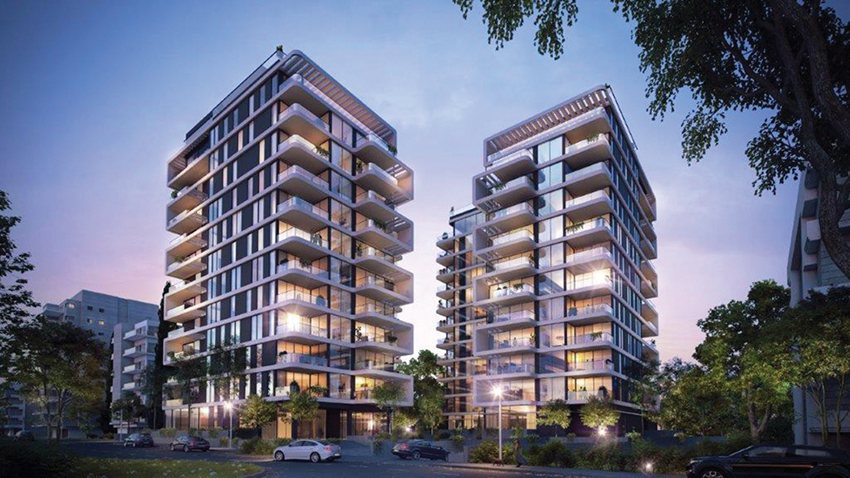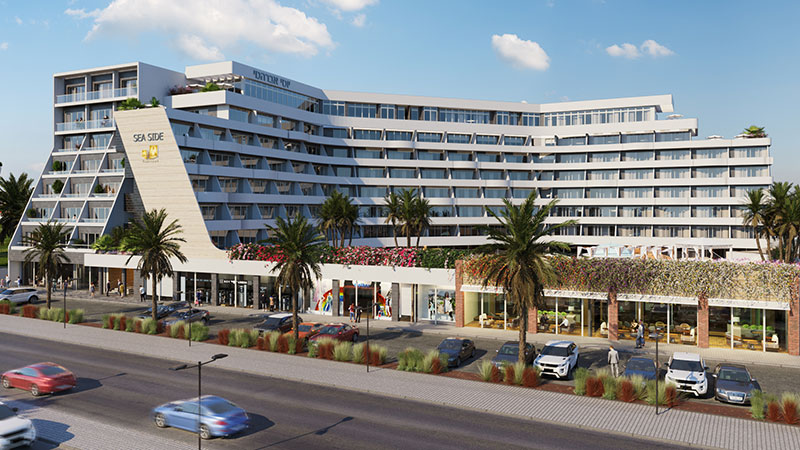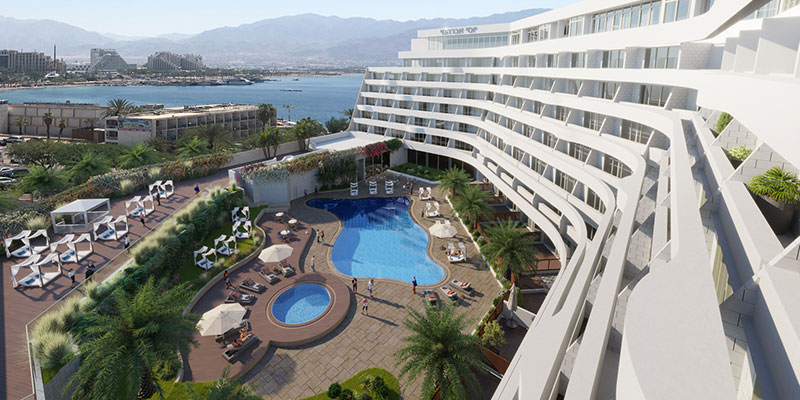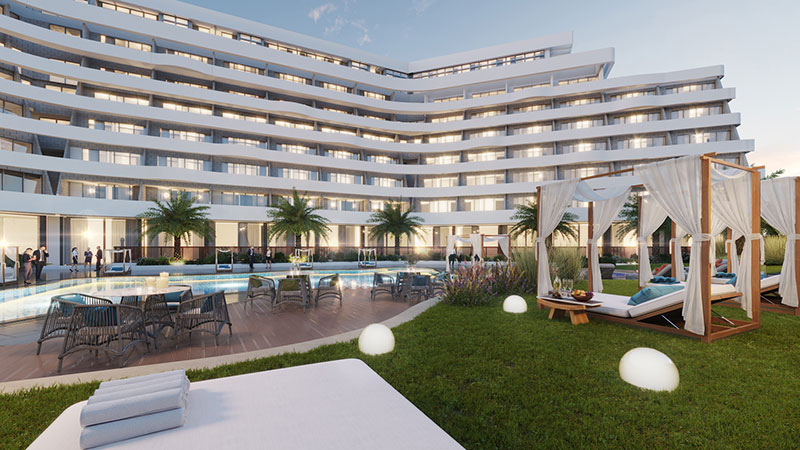 Projects

Company Rankings