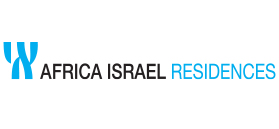 Africa Israel Residences Ltd.
Development and Construction of Residential Projects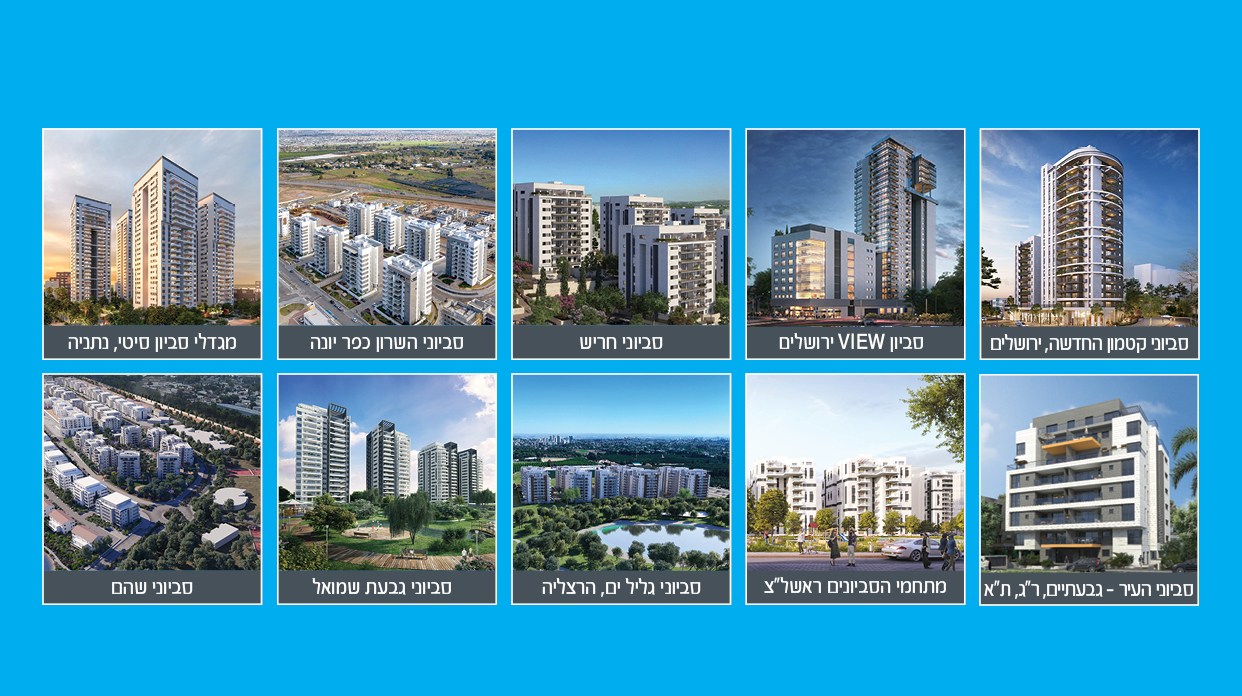 Company's Profile
Established:
1960, Public Company – IPO 2006
Line of Business:
Development and Construction of Residential Projects
Address:
1C Yoni Netanyahu St.,
P.O.B. 715, Or Yehuda 6025602
Phone:
972-3-7402500
Fax:
972-3-5339170

Company Executives
Jacob (Luxi) Luxembourg

Chairman

Africa Israel Residences Ltd.

Micha Klein

CEO

Africa Israel Residences Ltd.
Leading Executives
Aharon Frenkel CFO
David Sockat VP Planning
Tal Peleb VP, Engineering
Dan Gingis VP, Marketing and Sales
Asaf Simon CEO Africa Urban Renewal

About Africa Israel Residences Ltd.
Since its establishment in 1960, and its IPO in June 2006, Africa Israel Residences (AFI-R) has been leading the Israeli residential real-estate sector. The company's operations are focused on developing and constructing residential projects throughout all of their stages – from land acquisition, through all the planning proceedings, the construction, the public development, the marketing, the apartments' sale, and the population.
AFI-R has changed Israel's housing culture through the creation of the "Savyonim" brand, which brings together residential neighborhoods and communities throughout Israel which are meticulously planned under the concept "a neighborhood which is a town in itself". These neighborhoods offer advanced community services and top environmental development and create an environment of personal security, peace of mind and safe and attractive purchase. Accordingly, they attract quality residents and ensure the long-term value of the property.
Over the years the Company has succeeded in combining prudent management and sound financial planning with a vast and high-quality project portfolio.
The "Savyonim" Brand
The "Savyonim" brand, AFI-R's home brand which is synonymous with the company's operations, was born from the understanding that the customer is looking for something beyond an attractively-priced beautiful apartment, for added value in the form of life quality and rich residential experience. At the heart of the "Savyonim" brand is the aspiration to establish meticulously-planned residential neighborhoods, that provide a high-quality community residential experience. Not just a single building, rather vital and dynamic neighborhoods with vast public spaces, which enable access to community services within a walking distance, high-quality residents, a green park, safe children play areas and more.
For their residents, the Savyonim neighborhoods are synonymous with a high-quality residential experience and construction with high standards and strict attention to details, alongside uncompromising service. Therefore, to this very day, they are considered to be one of the transformational factors for several cities in the Ono Valley area, with the most notable being the longstanding neighborhoods of Neve Savyon in Or Yehuda and Kiryat HaSavyonim in Yahud.
Current and Future Projects
Africa Israel Residences Ltd. backlog of projects in the planning and construction stages, amounts to about 3,300 residential units, throughout the country (including the partners' share), out of which it is currently building and marketing about 2,400 units. In the last year, the company focused on diversifying its marketed apartments mix, alongside entering highly demanded areas such as Harish, Kfar Yona, Savyon City Towers in Netanya, and additional stages of the projects Savyonim Estates in Rishon LeZion, Savyoney Hasharon in Kfar Yona, etc. and entered the yielding properties segment by investing in commercial areas. Furthermore, along-side its promotion of the "Savyonim" brand and market trends, the company expands its products base from time to time by locating new niches for development and investment. Such investments include the Mehir LaMishtaken program (Government Price-Capped) in Glil Yam neighborhood, Herzliya, in Rishon LeZion, Shoahm and Nes Ziona, long-term-rental housing with the Savyoney Glil Yam project in Herzliya, commencing a housing project for rent in Shoham, and a planned project in Arnona Neighborhood, Jerusalem.
In addition, the company currently operates urban renewal projects through its subsidiary "Africa Urban Renewal" and its "Savyony HaIr" brand, and promotes its prestigious collection, including the flagship project "Duo Tel Aviv" in Central Tel Aviv (Ibn Gvirol-Jabotinsky) and two prominent projects in central Jerusalem: the "Hatzer HaNeviim" and "Savyon View". According to its business strategy, the company constantly works on the identification of new plots of land to build new neighborhoods and expand its operations and will keep doing so in the following years.
Africa Urban Renewal
Africa Urban Renewal ltd., an AFI-R fully owned subsidiary, which specializes in promoting TAMA 38 demolition and rebuilding /partial sale projects, while maximizing the existing building rights including rights under the TAMA 38 law and its amendments, and Pinui-Binui. Africa Urban Renewal leads the renewal segment owing to its extensive accumulated experience and professional knowledge, and the overall scope of projects it currently executes is one of the highest in the Israeli market. The company has vast professional knowledge in a broad variety of fields, including finance, permits, engineering and construction, vast financial resources and high-quality human capital. This, alongside a residents' service department which personally accompanies the complex's residents from start to post-occupation. The company is currently executing 10 Tama Demolition and Rebuilding projects, and Netanya's first Pinui-Binui project. In total, the company is promoting more than 40 projects, including projects in Netanya, Herzliya, Jerusalem, Ramat Gan, Givatayim, Tel Aviv and Be'er Sheva, of which 8 projects have already been populated.
Sources of Success
Africa Israel Residences is chosen year after year by the Geocartography public opinion survey and by various newspapers as Israel's best and most reliable development company, owing to its size and experience which provide the company with the maximal advantages it needs to operate in a highly competitive environment. The company enjoys financial strength and high liquidity and owns dozens of projects and land reserves in highly demanded locations along with skilled, professional team dedicated to quality, innovation, and creativity in all areas: marketing, planning and engineering and is committed to the company's success and the benefit of its customers.
Contribution to the Community
The company has become a part of the communities in the neighborhoods and cities where it has been active and works to promote activities for the public benefit in those cities and neighborhoods.

Projects
Savyonei Glil Yam, Herzliya

Savyonei New Katamon, Jerusalem

Savyonei HaSharon Kfar Yona

HaSavyonim Complexes, Rishon LeZion

Savyon City Towers, Netanya

Savyonei HaIr, boutique buildings in Ramat Gan, Givatayim, and Tel Aviv

Savyon View Tower, Jerusalem

Company Rankings