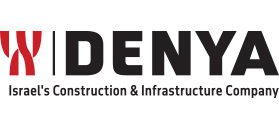 Danya Cebus Ltd.
Construction of residential, commercial industrial and office projects and mega projects; Construction of national infrastructure projects; Real estate development and residential housing ventures in Israel; Management, implementation and operation of BOT/PFI projects; Industrialized construction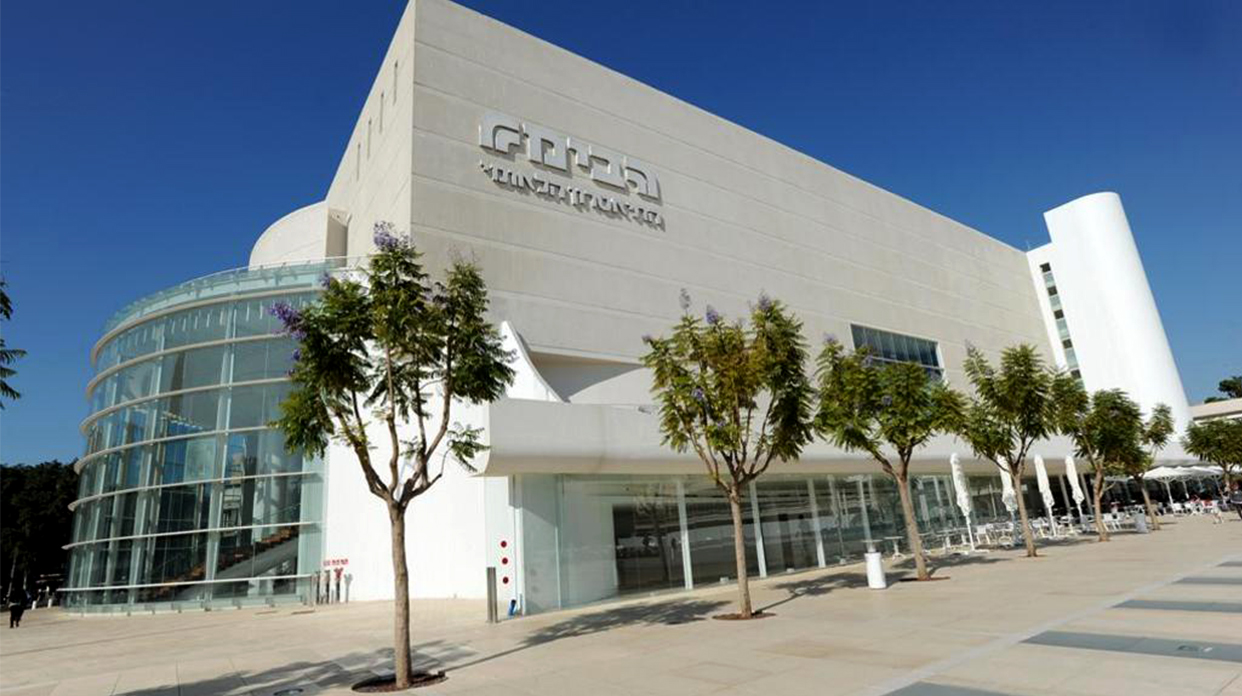 Company's Profile
Established:
1997
Line of Business:
Construction of residential, commercial industrial and office projects and mega projects; Construction of national infrastructure projects; Real estate development and residential housing ventures in Israel; Management, implementation and operation of BOT/PFI projects; Industrialized construction
Address:
1C Yoni Netanyahu St., P.O.B. 800,
Or Yehuda 6025603
Phone:
972-3-5383838
Fax:
972-3-6340340

Company Executives
Jacob (Luxi) Luxenburg

Owner and Director

Danya Cebus Ltd.

Arik Shafir

Chairman of the Board

Danya Cebus Ltd.

Ronen Ginzburg

CEO

Danya Cebus Ltd.
Leading Executives
Amir Doron CFO
Miki Paz VP Infrastructure
Ran Friedman VP Construction
Ronen Cohen VP Engineering
Dudi Sharka VP Operations
Sharon Katzurin Legal Counsel
Adar Avraham VP HR Department

About Danya Cebus Ltd.
Danya Cebus Ltd. is a group of companies controlled by Lapidot Capital Ltd. (a public company controlled by Mr. Jacob Luxenburg). As of the beginning of 2021, Danya Cebus Ltd. is a public company whose shares are traded on the Tel-Aviv stock exchange.
Building and Paving Israel and the World
Danya Cebus is Israel's leading construction and infrastructure group. It has an excellent reputation based on many years of outstanding service, and thanks to its skilled and experienced personnel that is an integral part of its success. The group has left a mark on the construction industry by building a variety of impressive projects in Israel and abroad, including national infrastructure projects such as roads, bridges, intersections, tunnels, security structures and facilities, luxury residential neighborhoods, sophisticated towers, commercial centers, hospitals, medical centers and state-of-the-art office buildings. The Group's outstanding planning and execution capabilities enable it to carry out complex projects that combine managerial and engineering excellence, advanced building methods, stringent safety measures, and uncompromising service.
In the last decade, Danya Cebus became a key player in complex design-build projects, including through a combination of public sector and private sector (PPP, PFI). It has proven engineering capabilities for planning civil engineering projects and devising efficient alternative solutions for existing plans. The group's prominent recent projects include the Red Line of Tel Aviv's light rail and the Carlebach station, the Ilan Ramon Airport in Timna, the Law Ministry in Jerusalem, Semel building for the Tel Aviv Municipality, the Communications Complex in the Negev, control tower at Ben Gurion Airport, Meitar Junction, Section B of the eastern rail, Gilon tunnels, and many others. In addition, the company recently won a tender (DB) for the execution of works as part of the Ayalon Highways section 4A project, located between Wingate and Shefayim. The Group operates in full partnership with the leading real estate developers in Israel and faithfully serves numerous satisfied residents by insisting on state-of-the-art living standards. Danya Cebus invests enormous resources on work safety and hygiene and tirelessly strives to provide its workers and all the workers at its sites the means and knowledge to assure their safety and to ensure a safe work environment. Moreover, Danya Cebus is a pioneer in this field; it was the first construction company to establish a Safety Academy for its employees which is recognized and certified by the Ministry of Labor.
Residential Development
Danya Cebus develops residential properties throughout Israel through its subsidiary Africa Israel Residences, which in recent years has built some of the most prestigious residential neighborhoods under the "Savyonim Neighborhoods" label - that includes communal and commercial centers with all the technological innovations in residential construction. The Group is a leader in developing Buyer's Price Capped (Mechir Lamishtaken) projects and was among the first developers in Israel to complete such projects for young couples, to their satisfaction. The group has built such projects in Rosh HaAyin, Rishon Lezion, Shoham, Glil Yam and Ashkelon.
Operations Abroad
Danya Cebus is active in Romania through its subsidiary Danya Romania, which builds commercial projects, malls, offices and residential projects. The company has completed its flagship project, the AFI Palace Cortoceni Mall - the largest commercial center in Eastern Europe, located in Bucharest, as well as the Brasov Mall, the Ploieti Mall and the NATO missile base at Dabaslo. The group is also active in the US through its Danya USA subsidiary. In the U.S. it builds residences and buildings for rent. Recently, the group has also established Danya Poland, which builds residential projects in Warsaw. In the past, it also operated in Russia in Thailand and in Africa.
Denya Electro Mechanical Systems
In recent years, the group has also positioned itself in the field of electro-mechanic systems through its Denya Electro Mechanical Systems division, which carries out projects for private and public clients in the fields of electricity, cogeneration, fire discovery and extinguishing, high voltage, low voltage, plumbing, sprinklers, air conditioning and ventilation – with an emphasis on integrating systems, such as for design-build projects. Prominent projects include the Sapir Tower, Semel Tel Aviv, a commercial center and offices in Kfar Yona, Soroka Hospital, etc.
Industrialized Construction
The subsidiary Cebus Rimon Industrialized Construction Ltd. is a longstanding company experienced in building with prefab beams and prestressed slabs in Israel. The company provides consulting and engineering services in the field of industrialized construction and produces a wide range of products for all types of construction. Moreover, it assembles industrialized elements at building sites, including facades, acoustic walls, supporting walls, beams for bridges, segments, transformer rooms, etc.
Forma – Finishing Work
The Forma Projects Ltd. subsidiary is a unique company specializing in high-quality finishing stages of public and residential construction projects. The company is active in a range of fields: luxury apartments, Tama urban renewal projects, conservation projects, offices, hotels, public buildings and commercial projects, including Israel Bank, Kishley Hotel, IDF Training Campus etc.
Geo Danya
The Geo Danya subsidiary specializes in carrying out advanced foundation, underground and geotechnical work. It was founded in partnership with an international company. Geo Danya specializes in underground projects such as installing piles, slurry walls, dewatering, anchoring, etc. - using state-of-the-art equipment and a highly experienced workforce, which together enable the company to be a major player in this field.
Additional Subsidiaries
Danya Cebus owns additional subsidiaries, each of which specializes in a different field. Together, they enable the Group to offer a wide range of efficient and professional services to meet all the needs of a construction project. The Danya Sela subsidiary provides concrete pumping services, tower crane rentals, external elevators and building equipment. The Alum Danya subsidiary develops, plans, manufactures and installs aluminum products for construction. In addition, the group owns the foreign manpower company Yuvalim Manpower Ltd. and a local manpower company Danya Cebus Manpower Ltd.

Projects
Schneider Children's Medical Center, Petach Tikva

Ilan Ramon Building, Ness Ziona

Control Tower, Ben Gurion Air Port

HaNegev Center, Beer Sheva

Savyon by the Lake, Netanya

Azrieli Rishonim, Rishon LeZion

Photo Gallery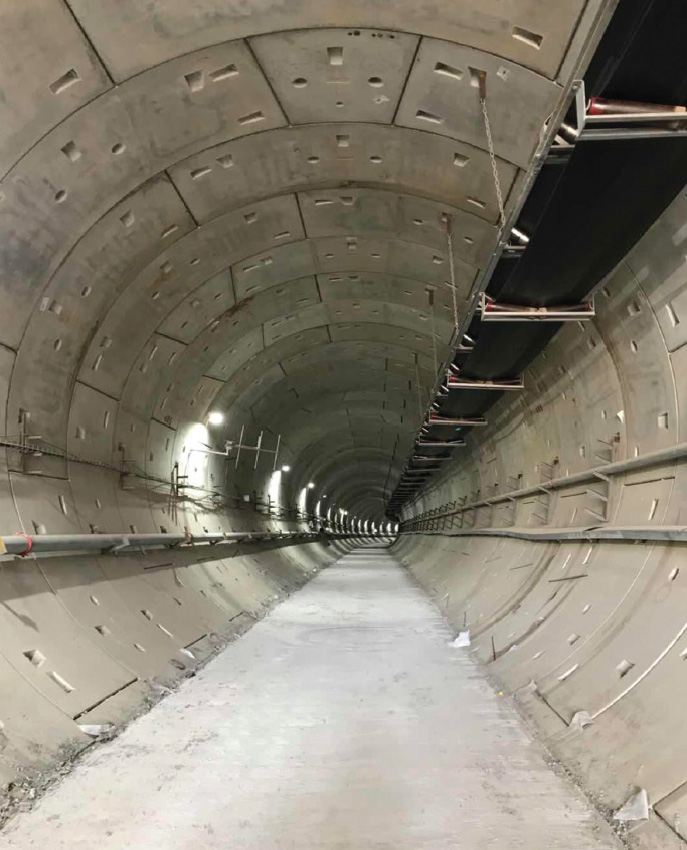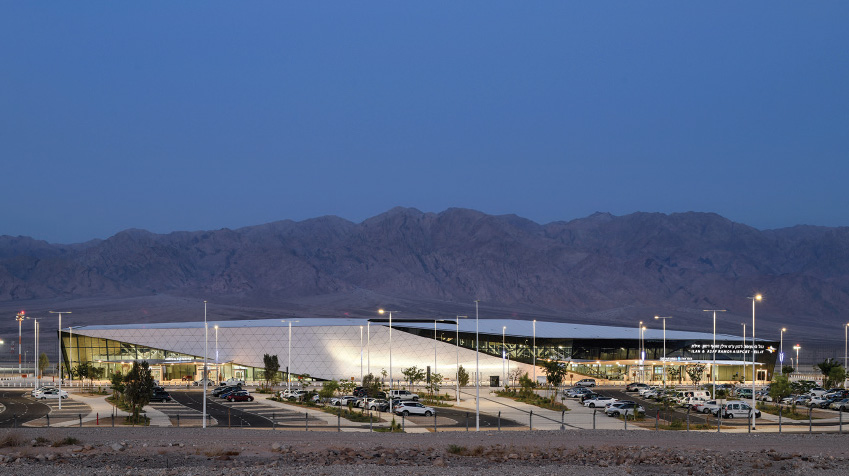 Company Rankings