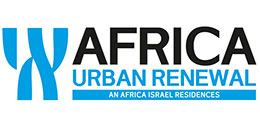 Africa Urban Renewal Ltd.
The Company specializes in initiating, developing, managing and executing residential urban renewal projects. The company currently focuses on large-scale activity in Vacate & Build (pinui-binui) projects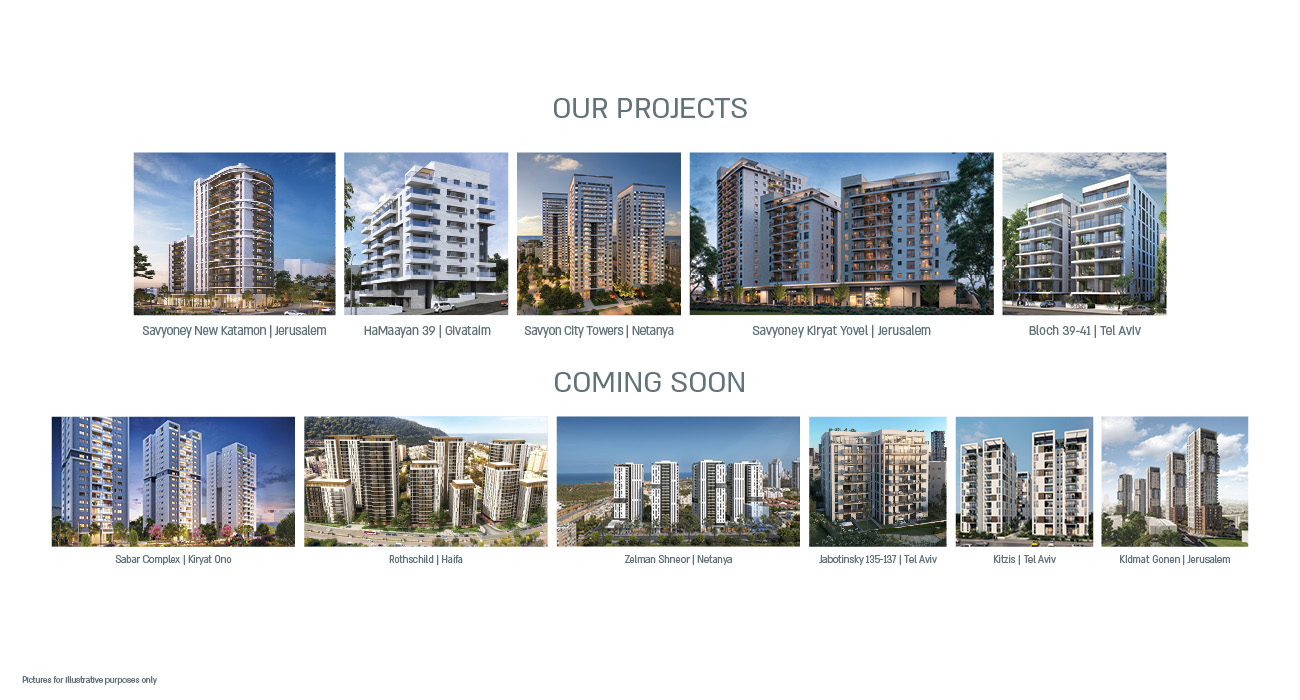 Company's Profile
| | |
| --- | --- |
| Established: | 2001 |
| Line of Business: | The Company specializes in initiating, developing, managing and executing residential urban renewal projects. The company currently focuses on large-scale activity in Vacate & Build (pinui-binui) projects |
| Address: | 1A Yoni Netanyahu St., Or Yehuda |
| Phone: | 972-3-7909285 | *8481  |
| Fax: | 972-3-5383998 |

Company Executives
Micha Klein

Chairperson

Africa Urban Renewal Ltd.

Ronit Eshed Levy

CEO

Africa Urban Renewal Ltd.
Leading Executives
Na'ama Gavra Company Architect

About Africa Urban Renewal Ltd.
Africa Urban Renewal, a subsidiary of Africa Israel Residences, specializes in initiation, development, management, and execution of residential projects in the urban renewal field. The company an urban renewal leader owing to its vast experience and professional knowledge in a wide range of fields: financing, licensing, engineering and construction, in addition to extensive financial resources and quality human capital.
The company also has a resident service department that personally accompanies project residents from the outset up until actual occupancy. As customers of a public company subsidiary, apartment owners enjoy full transparency and reliability and as much information as possible about the project's progress. For Africa Urban Renewal these values are the cornerstone of the success of every one of its urban renewal projects.
Africa Urban Renewal is currently advancing more than 40 projects, among them in Netanya, Herzliya, Haifa, Jerusalem Ramat Gan, Givatayim, Tel Aviv and Beer Sheva. In recent years the company has focused extensively on pinui-binui throughout the country.
The company's extensive experience and wide-ranging financial abilities enable it to rapidly advance its projects.
The scope of the company's projects currently under execution is among the largest in Israel. The company is proud of the successful completion and occupancy of 11 Tama 38/2 projects to date in Ramat Gan and Givatayim, while simultaneously carrying out 8 additional projects, one of them, with about 390 residential units, is the first pinui-binui project in Netanya.
Additional projects were added to the host of projects under execution in the past year, among them the first pinui-binui project in the Katamonim neighborhood and Kiryat Yovel neighborhood in Jerusalem.
Financial Soundness and Reputation
As a subsidiary of Africa Israel Residences, a large and well-known public company and among the companies with the highest financial soundness in the real estate sector, Africa Urban Renewal enjoys a strong reputation that enables direct and comprehensive access to financial institutions for bank accompaniment, a key guarantee for projects of this kind.
The Landowners in the Center
Africa Urban Renewal places its connection with the landowners. Throughout all its projects, the company maintains a firm relationship of trust, based on full transparency and cooperation with the landowners alongside the planning process and the project's characterization according to the renewal neighborhood's character. In the projects promotion field, the company operates with full dignity and sensitivity to the History of the renewal place as well as to the community's profile. But at the same time, creates a new neighborhood with a unique character that combines between the past and the future of the place, in order to enable each resident to define it as home, whether it's a new or an old resident. This model will lead to a renewal community.
Africa Israel As a well known company, with a proof rooted history in the Israeli Real Estate market, it brings its vast experience in establishing new neighborhoods and creating the future neighborhood, with the cooperation of the landowners.
Contribution to the Community
For Africa Urban Renewal, community involvement and cultivation are an integral part of its ongoing activity and it invests in volunteer undertakings in the community. As part of this volunteer-community activity the company organizes volunteer days, for example with its employees renovating apartments in old buildings that have not yet undergone urban renewal.
Select Projects
Africa Urban Renewal's business activity has experienced significant growth throughout the country, with projects in Jerusalem, and additional urban renewal projects nationwide: Netanya, Kiryat Ono, Lod, Beer Sheva, Herzeliya, Ramat Gan, Givatayim and Tel Aviv, among others.
Some of the projects are executed with the leading urban renewal companies in Israel. As parts of its rights in the projects it executes, Africa Urban Renewal markets the remaining apartments it builds to the general public through Africa Israel Residence's sales offices.
Since its founding. The aim is to build vital and dynamic neighborhoods that have expansive public spaces, are meticulously planned and provide a high-quality community residential experience with access to community services within walking distance, a green park, a safe space for children and much more. The Savyonim brand represents a badge of quality for the customers and is a source of inspiration for development of the urban renewal projects.

Projects
Savyoney Kiryat Yovel, Jerusalem

Savion City Towers, Netanya

Savyoney New Katamon, Jerusalem

Soon! Kedmat Gonen, Jerusalem

Soon! Zalman Shneur, Netanya

Savion BeBialik, Ramat Gan

Savyoney Ha'ir, Boutique buildings in Tel Aviv – Ramat Gan - Givatayim

Soon! Jabotinsky 135-137, Tel Aviv

Facts & Numbers


Total Projects
8
before building permit

Total Projects
8
after building permit

Total Projects
6
Populated in 2018