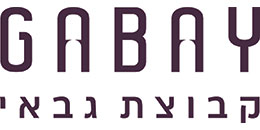 Gabay Group
A tradition of construction excellence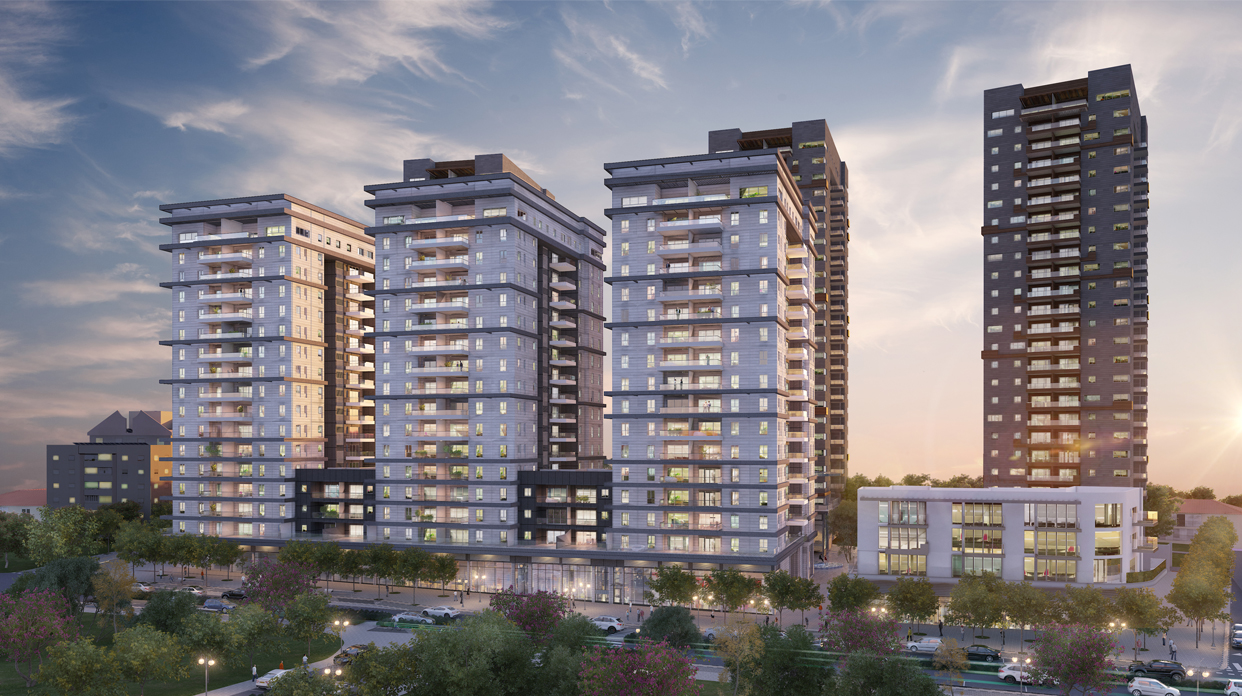 Company's Profile
| | |
| --- | --- |
| Established: | 1980 |
| Line of Business: | Contracting and construction, real estate development |
| Address: | 65 Yigal Alon St., Tel Aviv |
| Phone: | 972-3-5612055, *8809 |
| Fax: | 972-3-6011574 |

Company Executives
Shimshon Gabay

Chairman

Gabay Group

Maya Gabay Touboul

CEO

Gabay Group

Eli Gabay

Owner & V.P. Business Development

Gabay Group

Orit Gabay Tirer

V.P. Marketing & Sales

Gabay Group

Eric Touboul

V.P. Engineering

Gabay Group

Tamar Gabay

V.P. Purchasing

Gabay Group

About Gabay Group
The Gabay Group is one of the leading construction companies in Israel. The Group is proud of its over 3 decades of experience in construction, entrepreneurship, and real-estate marketing - since its establishment by Mr. Shimshon Gabay. The values of excellence and tradition have set the basis of Gabay Group since its inception. These values remain the corner stone in the Group's varied activities. The second generation of the family, that has joined the Group's management insists on the expansion of the scope of activities in all fields, while keeping the commitment for excellence, quality of construction and providing the best service possible to the Group's ever-growing customer base. Gabay Group has so far constructed thousands of residential units across Israel.
Currently, there are about 1,200 residential units in marketing and under construction in various locations across the country. Additionally, there are about 7,300 residential units that are in advanced stages of planning in Tel Aviv, Netanya, Hod HaSharon, Ramat HaSharon, Bat Yam, Rehovot, Kiryat Uno, Ashdod and more. Gabay's financial stability guarantees quality construction, adhere to schedules, and provides personal service to each client - alongside planning and creating groundbreaking projects.
One-Stop-Shop for Initiation and Execution
The Group offers customers with a highly advantageous service: A single entity which both develops and constructs, serving as a one-stop-shop for the entire project from A to Z. The Group carries out all of the planning stages though its Chief Architect; The economic feasibility check through its Economic Department; cost estimates through its execution department; and a comprehensive legal review through its legal experts. The company has a residents relations department responding with solutions for every residents and serving as their contact point throughout the entire project. This reality enables the group to continue and prioritize the customer, and offer very flexible planning and execution. This unique offering is complemented by the warm atmosphere and comprehensive support that every resident - new or existing-receives.
Notable Recent Achievements
1. In 2015, the Group acquired the operations of the Z. Landau Company.
2. In March 2016, the Group became the controlling shareholder of the real estate company "Angel Resources", which changed its name to "Gabay Yields and Development Ltd.", which is engaged in real estate activities, management and operation of real estate for rent and purchase, as well as residential construction in Israel and abroad.
3. In December 2018, the group acquired the operations of Jacob Elazar.
4. In 2018, the Gabay Group became the official and exclusive importer of the Spanish crane giant COMANSA - this move added a significant advantage to the group in terms of performance.
5. On July 5 2019, "Gabay Yields and Development" completed the acquisition of "New City", which has many projects in Tel Aviv.
6. In September 2019, the Group acquired most of "Hasson Freezet" real-estate company activities.
Professional Expertise and Innovation
From day one, Gabay Group has always espoused values of excellence and tradition. Today, these values still are the main pillars of the family's brand, which has been joined by the younger generation: adding the drive for innovation, creativity, and dynamism. The Group's top priority is to give our clients the best solution for their needs, and to give them the feel that they are more than just clients.
Areas of Expertise
Yielding Real Estate - The department has extensive experience locating assets, enhancing their value, and transforming them into income-yielding properties such as hotels, commercial centers, apartment clusters and assisted living projects.
Entrepreneurship & Business Development - The department is responsible for locating strategic locations suitable for building, locating existing properties whose value can be enhanced, initiating and promoting "combination" deals, and taking part in tenders for high-density construction on land that belongs to Israel's Land Administration.
Urban Renewal - The department Specializes in "Pinui Binui" and "Tama 38" projects. The Group has the experience and the means to locate areas suitable for urban renewal, and to provide close guidance to the property owners - starting from securing the agreement of all the apartment owners and planning the project, thru the construction phase to delivering the renovated apartments to the tenants.
Planning, Construction and Management - The Group's main construction department, responsible for planning, building, and developing projects. This dept. is supported by professional teams of engineers, work managers, supervisors, and hundreds of construction workers. Furthermore, the Group owns all the necessary professional and logistic equipment to carry out the projects. As of June 2018, Gabay Group became the exclusive agent of "Comansa Tower Cranes" company in Israel.
Marketing, Sales and Customer Relations - The Group provides professional guidance and personal assistance to the clients, including residential and commercial space clients - from the planning phase thru the contract signing stage, and to the property handing over. Gabay Group regularly participates in numerous housing fairs around the world and organizes independent housing fairs all over France.
Green Building - Gabay Group started constructing eco-friendly projects such as NINE Project in Tel Aviv, HOD in Hod Hasharon and more.
Prominent Projects
8 Bodenheimer St., Tel Aviv - Exclusive residential project in Tel Aviv's "old north", which includes 5 storeys and 11 apartments, planned by the renowned architect Avner Yashar.
ARIA, Ashkelon - Two 21-storey towers with 85 apartments each, upscale architectural planning and high building standard, in front of Ashkelon's magical beach. Architect: Dauber Architects.
Rehovot HaNasi - a luxurious 18 floors building, located at Achozat HaNasi, Rehovot.
Gabay TLV, Tel Aviv - Residential project on 'Sheshet HaYamim' and 'Motza' intersection in Tel Aviv. The project includes 600 apartments, extensive environmental development, public buildings, a luxurious shopping center, etc. Architect: Dauber Architects.
13 Arber St., Tel Aviv - a 56 residential units project, located about a mile from the Jaffa Flee Market. Arch: Fogel Shoham.
Ha' Meyasdim, Hod Hasharon - Luxurious residential complex in western Hod Hasharon, which includes about thirty 3-4-storey buildings with about 300 upscale apartments. Architect: Gidi Bar Orian.
Ramataim, Hod HaSharon - 16 floors 62 units residential tower with a commercial floor. Arch: Assa Architects.
Selected, Ir HaYain, Ashkelon - a residential complex with 6 buildings and a total of 354 residential units.
Cinema Tower, Or Yehuda - a residential tower with 15 floors and 87 residential units. Arch: Fogel Shoham.
Sia, Netanya - a project located on 6-8 Halperin St., with 16 evacuated apartments and 66 new ones in 18 floors. Arch: Haimi Schneider.

Facebook Updates

Projects
More info

13 Arber St., Tel Aviv

32 HaMitnachlim St., Ramat HaSharon

More info

32 HaMitnachlim St., Ramat HaSharon

More info

Hadar ve Yosef, Tel Aviv

More info

ARIA, Ashkelon

More info

Art Park, Petah Tikva

More info

סולד 50

More info

סינמה טאוור

More info

רחובות הנשיא

More info

SIA

More info

בודנהיימר 2/6

More info

גבאי TLV

8 Bodenheimer St., Tel Aviv

More info

8 Bodenheimer St., Tel Aviv