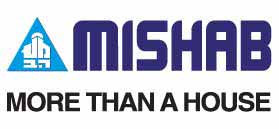 Mishab Housing Construction & Development Co. Ltd.
Development and Construction of Housing Projects and Neighborhoods

Company's Profile
| | |
| --- | --- |
| Established: | 1936 |
| Line of Business: | Development and Construction of Housing Projects and Neighborhoods |
| Address: | 49 HaSivim St., Petah Tikvah |
| Phone: | 972-3-5164631 |
| Fax: | 972-3-5175074 |

Company Executives
Avi Suliman

Chairman of the Board

Mishab Housing Construction & Development Co. Ltd.

CPA Arusi Ezra,

CEO

Mishab Housing Construction & Development Co. Ltd.

About Mishab Housing Construction & Development Co. Ltd.
Mishab is a vigorous and determined development company, involved in dozens of new projects, providing advanced housing solutions to the general public throughout the country.
The company was established in 1936 by Histadrut Hapoel Hamizrahi (General Federation of Labor of Religious Jews) as two contracting companies for the religious public. These companies merged in 1960 to form Mishab and focus on providing housing solutions for the religious public, adapted to their lifestyle.
Over the years, Mishab has constructed over 100,000 residential units, public areas and business and commerce spaces nationwide, among which are the Jerusalem Great Synagogue, Beit-Levinstein Hospital, Bar Ilan University, Yad LaBanim, hotels, luxurious residential towers, etc.
Mishab holds a high contractor classification (G5), focuses on housing units and neighborhoods, and operates together with the best contractors in Israel.
Leading the Field of Urban Renewal
Mishab was one of the first real estate companies in Israel to notice the advantages, demand, and potential in urban renewal.
In recent years, the company became a key player in this field, who entered it due to its desire to better the living conditions of thousands of families, while providing housing solutions to desired crowded areas, in which there are no buildings reserves for new construction.
To date, Mishab completed and delivered over 500 urban renewal housing units.
Furthermore, the company is currently involved in the development of dozens of new urban renewal projects including hundreds of residential units, in various stages of planning in: Tel Aviv, Jerusalem, Givatayim, Ramat Gan, Rishon Lezion, Holon, Kiryat Ono, Herzliya, Haifa, Gedera, and more.
Executed Projects
Central Heights, Givatayim
Luxury residential complex, part of a clear and build a program, and one of the last land reserves in the city. Located midway between the Diamond Exchange, Azrieli Center and Namir Road. The project includes 4 residential towers built with a partner with 518 units with full landscaping, green gardens, cycle paths and especially high standard specifications.
Tzmarot Kiryat Ono, Kiryat Ono
A clear and build project in the heart of old Kiryat Ono, a high demand area with a low supply on new homes. The lot includes five buildings with 226 units close to educational institutions, shopping centers, and main traffic arteries.
Habanim St., Ramat Gan
3 residential buildings, in the framework of Tama 38/2, which include 113 units in a highly demanded street. 2 buildings were already completed, and the second stage of construction was granted its permits and is now in marketing stages.
Urban Renewal Planned Projects
Weizman, Gedera
A clear and build project in which 240 new units will be built to replace the 45 existing units. The project is in the advanced planning stage. 90% of homeowners signed the agreement.
Kiryat Moshe, Jerusalem
A clear and build project including 2 residential buildings and 130 new units to replace 32 units. The project is in the planning stage and promoting the master plan in the regional committee.
Yiftach St., Tel Aviv (Pinui Binui); 196 Haraeh St., Ramat Gan (TAMA 38/2); Pinsker St., Rishon Lezion (TAMA 38/2); Kugel Boulevard, Holon.
Additional Selected Projects
Mishkenot Nehalim, Petach Tikva
The Nahalim neighborhood in Hadar Ganim is one of the highest demand areas in Central Israel and is designed for the religious public. The neighborhood is close to excellent schools, views, innovative architectural development, and is centrally located. The company is building 5 residential towers with 303 units with Mishab's contemporary style and design.
Mishkenot Ha'park, Netanya
Over the years, Mishab has built over 1,000 homes in Netanya's Kiryat Hasharon. The company holds land for building hundreds of more homes in the neighborhood. Mishab is building a complex that will include 81 homes of high specification and finishing standards and plans another 131 homes for the complex.
Bustanei Ravava Mishkenot Aharon, Ravava
A residential project for the religious public in Ravava. The project includes 62 units.
Medoragei Elkana
A residential complex with 106 units under construction in Elkana. The project is located in the eastern new part of Elkana. The project's units are designated for the local population's needs and will have high finishing levels.
Mishkenot Oranim, Ma'alot
An 11 buildings residential complex, with 132 residential units in the new Oranim neighborhood of the beautiful city of Ma'alot. The project in currently in advanced marketing stages.
David Marcus, Haifa
A boutique project located in the desirable Carmel Tzarfati neighborhood of Haifa. The project will include 44 housing units that will be built to the highest standards. The project is in the final stages of planning and soon will receive a building permit.

Photo Gallery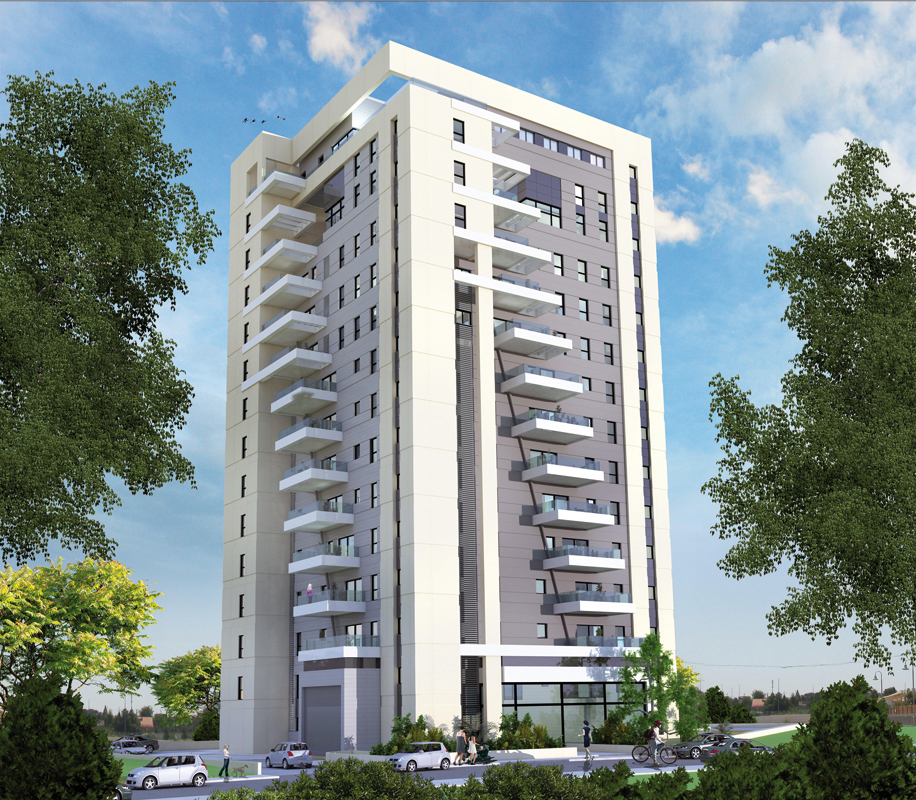 pic | Mishab Housing Construction & Development Co. Ltd.
PR Photo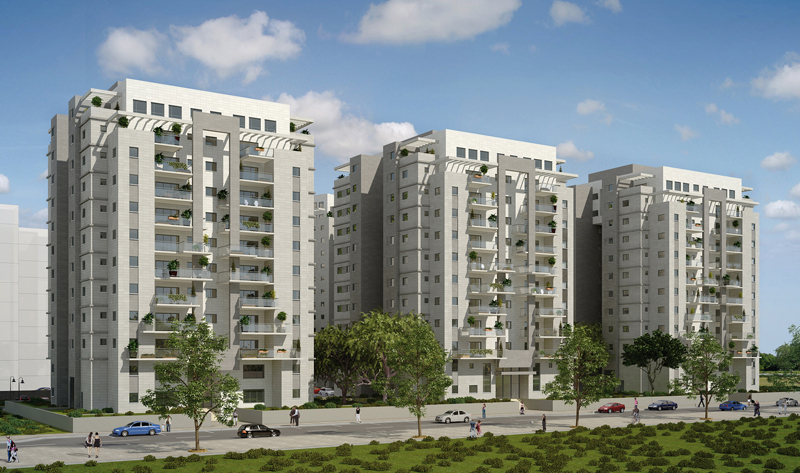 pic 2 | Mishab Housing Construction & Development Co. Ltd.
PR Photo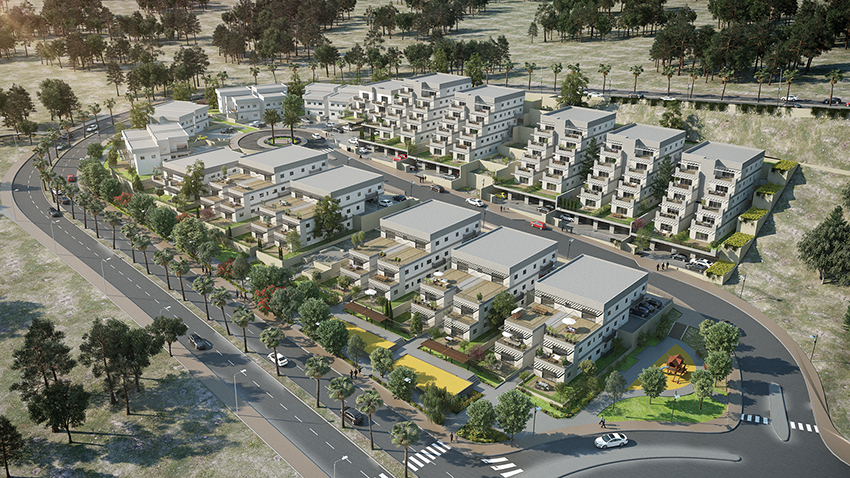 Medoragei Elkana project
pr photo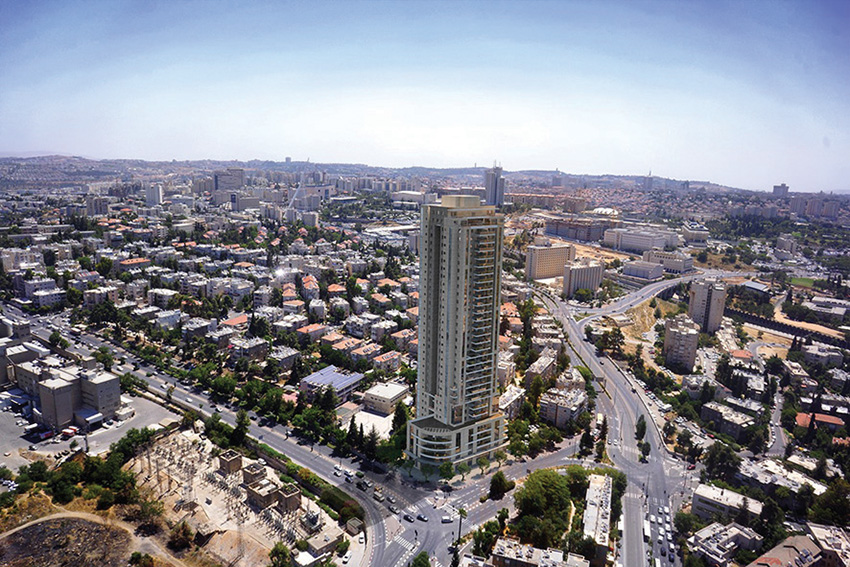 Pinui-Binui Project, Kiryat Moshe
pr photo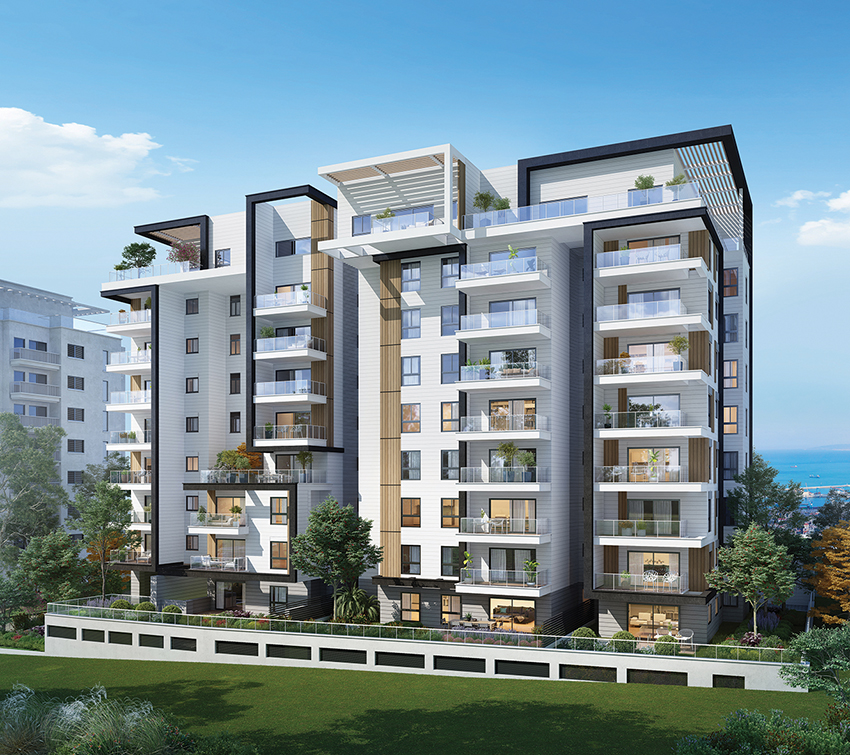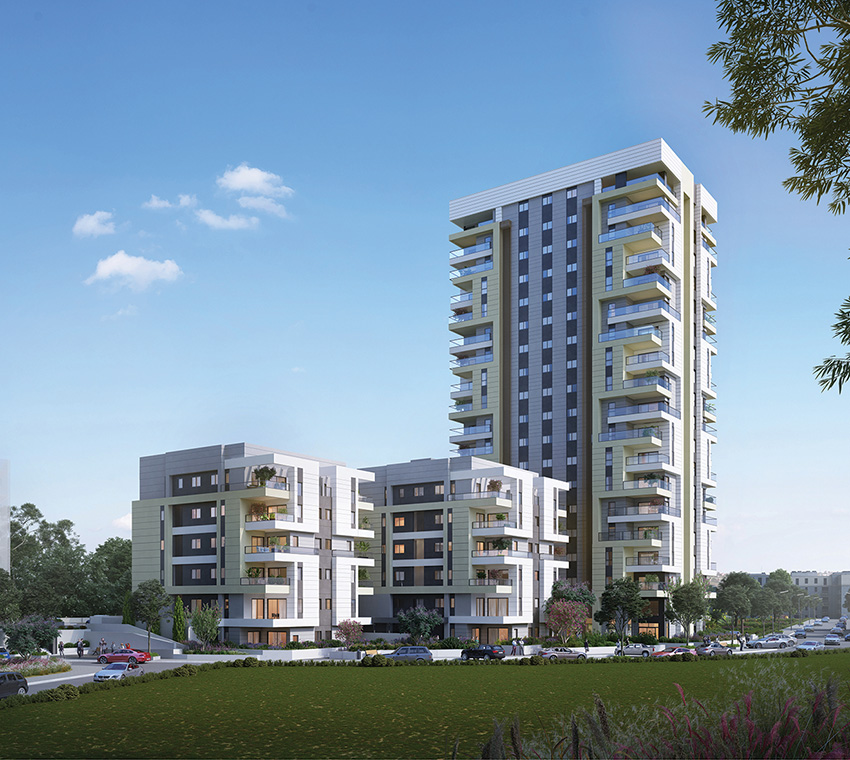 Company Rankings