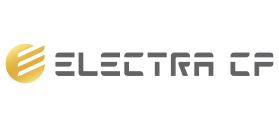 Electra Consumer Products (1970) Ltd.
Electra is the largest leading group in Israel, with over 70 years of activity pertaining to air conditioners, as well as longstanding activities in the electric home appliances and communication fields; The company operates in Israel, Europe and Africa.

Company's Profile
| | |
| --- | --- |
| Established: | 1945 |
| Line of Business: | Electra is one the leading consumer goods group in Israel, with over 70 years of activity pertaining to air conditioners, as well as longstanding activities in the electric home appliances and communication fields, and recently established activities in the fields of food retail, sports and leisure |
| Address: | 1 Sapir St., New Industrial Zone, Rishon LeZion 7570460 |
| Phone: | 972-3-9530463 |
| Fax: | 972-3-9530763 |

Company Executives
Daniel Salkind

Chairman of the Board of Directors

Electra Consumer Products (1970) Ltd.

View Profile

Daniel Salkind

Zvika Shwimmer

CEO

Electra Consumer Products (1970) Ltd.

Yoni Tsabari

CFO

Electra Consumer Products (1970) Ltd.

About Electra Consumer Products (1970) Ltd.
Electra Consumer Products is one of Israel's leading consumer products groups, with more than 75 years in the fields of air conditioning and home appliances. Recently, the group expanded its area of operations and entered food retail, sports and fashion.
Electra is part of Elco Group Ltd. – one of Israel's largest holding companies. Elco's shares are traded on the TASE.
76 years after its establishment (1945), Electra nowadays employs about 6,500 employees. The company serves 3 million customers annually, holds more than 225,000 sq.m. of yielding properties, and is involved in 80,000 transaction every day, in 250 Points of Sale across Israel. The company's turnover (pro-forma) amounted to NIS 5.9 billion in 2021.
Electra Consumer Products has one of the most advanced factories in the Middle East for manufacturing air conditioning systems and heat pumps, in cooperation with the Bosch corporation. Recently, it acquired controlling interests in "Sa'ar A.T. Entrepreneurship and Commerce Group" and in the retail group "Yenot Bitan".
The company's operations are divided into five divisions: Consumer Electronics, Appliances Retail, Food, Sports and Leisure and Real Estate.
The Areas of Operations
Consumer Electronics (import, manufacturing, export, marketing, sales, distribution and support) – Electra imports, markets and distributes electronic devices from international and local brands: home and commercial air conditioners, climate systems, white goods, brown goods and small products. In addition, the company manufactures and buys various types of climate systems that it distributes in the local market and abroad – inter alia through a factory in cooperation with the global Bosch (which acquired 40% of Electra's factory). Electra is leading the Israeli HVAC category with a market share of 40%, and sales of more than 400,000 units per year. The company has vast experience in launching and supporting leading global brands such as Sauter, Miele, Liebherr, Breville, Whirlpool, Philips, Cecotec and more.
Electric Retail Chains: Electra operates some of Israel's leading electronics sale and marketing chains. The chains of "Machsanei Hashmal", "Shekem Electric" and "Shekem Electric Duty Free" operate more than 75 branches across Israel, with annual revenues of NIS 1.8B in 2021. Machsanei Hashmal is Israel's largest electronics and appliances retailers, with a broad nationwide footprint of 55 branches. Machsanei Hashmal operates an e-commerce site that enables its customers to buy products and have them delivered to their homes or pick them up in a nearby branch, automatically, quickly and transparently. Electra is also an official operator of Apple in Israel.
Food Retail: Electra recently acquired 35.07% of the shares of Yenot Bitan, becoming the de facto owner of controlling interests of this food retail chain. The chain currently operates 152 branches, under the brands "Mega in the City", "Mega Market", "Yenot Bitan" and "Shuk Mehadrin". It has an annual turnover of about NIS 3B in 2021. In October, Electra signed a franchising agreement with the international retail chain 7-Eleven, in the framework of which it would build 400 convenience stores over the three years. The first stores of this chain are expected to open in Tel Aviv already in the next summer. In March 2022, Electra signed a franchising agreement for operating the food retail chain Carrefour in Israel, and the current stores of Yenot Bitan and Mega would be converted to Carrefour stores within several years.
The Sports and Leisure Division: This year, Electra bought Saar Group, the importer and distributer of the superbrand Columbia and other sport and outdoor brands. The group has three chains, which together employ more than 250 employees: "Columbia" (18 branches), "Outsiders" (10 branches) and "Shvilim" (17 branches). In addition, the group has two e-commerce websites.
Investment Properties: Electra holds a 180-dunams real estate complex in Rishon LeZion. In 2019, the company bought more than 50 dunams of lots from the Rishon LeZion Municipality for various purposes. Electra sold half of the Rishon LeZion complex to the Reality REIT, under a valuation of NIS 275 million. The lands' book value was NIS 216 million – an appreciation of about NIS 60 million.
In the framework of a cooperation with Bosch, a technological industrial park would be built in Ashkelon with a NIS 100 million investment. Inside of this park, which would be built in strict green standards, Israel's largest and most advanced HVAC factory would be built, a technology incubator, and also "Electra Academy" in the framework of a unique cooperation with Ben Gurion University. About 300 employees would be employed in the park.
Our Vision
Electra Consumer Products (1970) Ltd. intends to improve the life quality of Israeli consumers, product by product, service by service, experience by experience, through expanding the portfolio of brands, chains and distributed products – where, how and when the consumer wants them.
• From Manufacturing the Recycling – We take responsibility for the entire chain of value of the products and the services that we supply, and lead a green policy including building an advanced recycling plant for air conditioners and refrigerators.
Our Values
• Leadership
• Sustainability
• Reliability and Transparency
• Innovation
• Quality
• Commitment to Consumers
• Corporate Responsibility
Commitment to the Community and the Environment
• Projects for increasing diversity, with an emphasis on women and minorities
• Quantitative ESG goals
• Calculating greenhouse gas emissions, zero-carbon initiatives
• A formal implementation process of the company's code of conduct
• Turning sustainability from a concept to a written policy
• Building a recycling plant as part of a cyclical economy concept

Photo Gallery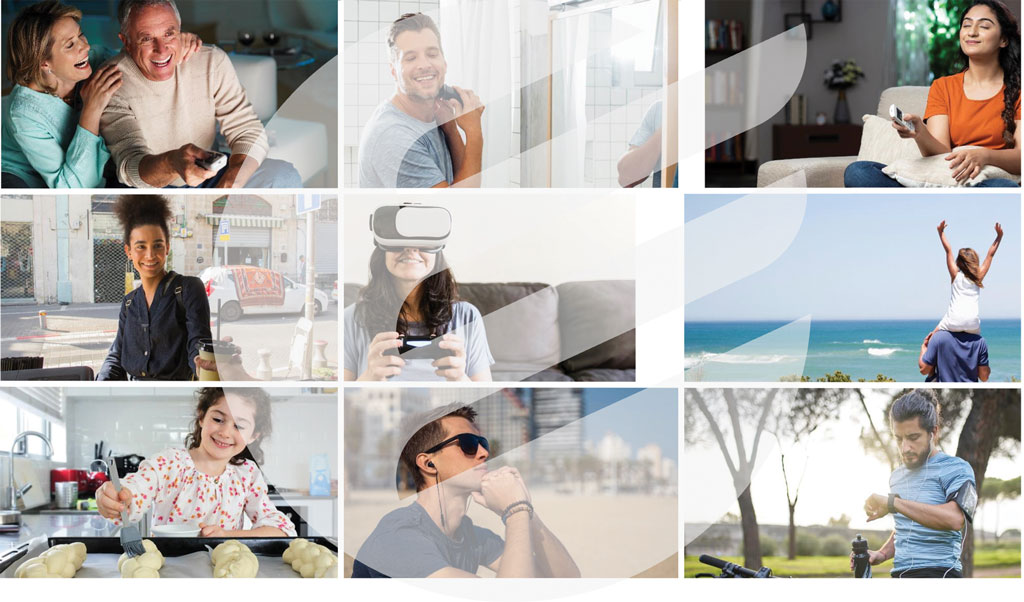 pic | Electra Consumer Products (1970) Ltd.
pr photo