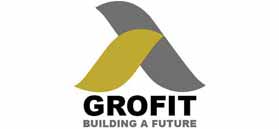 Grofit
Real-Estate Projects Development and Execution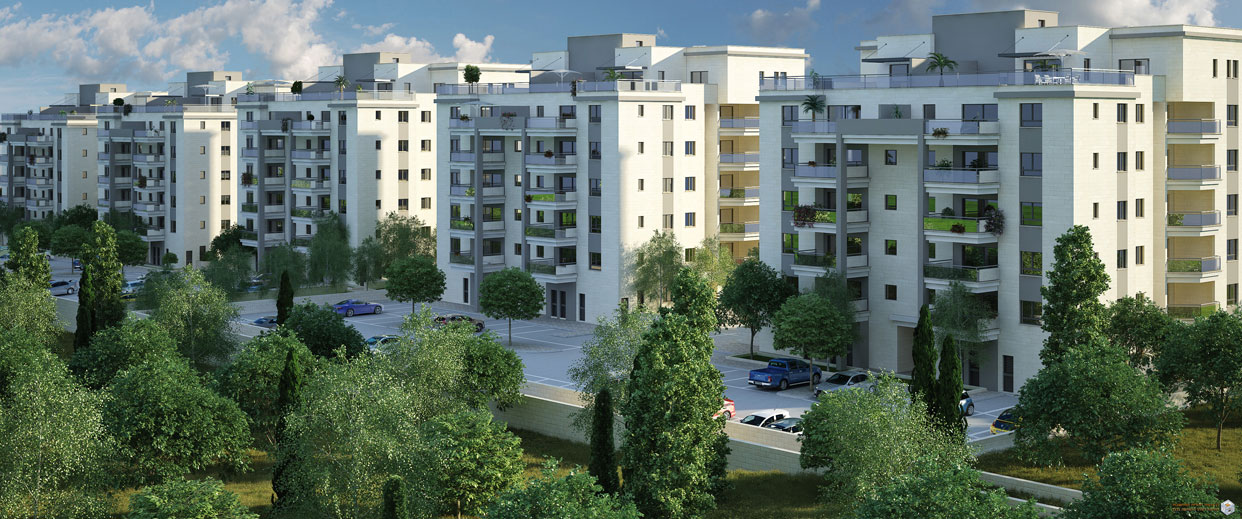 Company's Profile
Established:
1975
Line of Business:
Real-Estate Projects Development and Execution
Address:
2 Nim Ave., Azrieli Rishonim Tower, 5th floor,
Rishon Lezion 7546302
Phone:
972-3-5021666
Fax:
972-3-9677556

Company Executives
Amir Rahelevsky

CEO

Grofit

Ofer Shneor

Deputy CEO

Grofit

Orna Rahelevsky

VP

Grofit

Arie Tal

Head of "Grofit" Urban Renewal

Grofit

About Grofit
Grofit is a construction company with over 40 years of experience in the real-estate sector. Grofit's vast experienced is combined with the constant development of the initiation of residential and commercial real-estate projects. Grofit and other companies owned by Amir Rahelevsky are also involved in the yielding real-estate and city-center shopping centers segments.
In recent years, Grofit emphasizes and leads a variety of urban renewal moves, under "Pinui-Binui" and "Tama 38" programs. The unique combination of Grofit's longstanding experience with its execution capabilities enable its current expansion into the urban renewal field and provide a rare added-value to its customers. Grofit specializes in all stages of initiation, planning, construction, execution and service in the real-estate sector and its operations span the area from Ashqelon to Nahariya. Its scope of operations is estimated to be more than 1,000 housing units, in the private market, ILA tenders and Ministry of Housing price-capped projects. This is in addition to the construction of commerce, offices and assisted-living buildings.
The company is defined as an "Unlimited Residential Company" by the Ministry of Housing and classified in the Registrar of Contractors in an Unlimited classification, C-5.
Grofit is owned by Amir Rahelevsky, a civil engineer who graduated from the Technion. Amir has vast experience in the real-estate sector and has been serving as the company's CEO for many years.
Over 40 Years of Experience, and a Contribution for a Better Future
Throughout the years, Grofit maintained its success in the field and gained an excellent reputation owing to its aspiration to excellence and quality, seeing its partner's benefit, and careful compliance with schedules and execution quality, and gained proven experience in the construction of very large projects and the financial strength that is required for the execution of such projects.
Grofit's mission is to support a better future for its customers. Owing to the dedicated and experienced team, which includes the full spectrum of required professionals, from engineers who graduated from the Technion and universities, through meticulous and experienced project managers, the company can provide optimal solutions for its private and business partners.
Grofit sees its employees, customers, and suppliers as partners and companions.
Urban Renewal
Out of the rising need for an improvement of the cities' facades and internal structures (urban renewal), the company currently promotes more than 40 different projects in various stag-es of initiation, promotion, planning, and construction. The company is promoting Tama 38/1 transactions in Tel-Aviv, and Tama 38/2 and Pinui-Binui transactions in Central Israel. The company sees urban renewal as a significant potential in its residential construction operations.
Selected Urban Renewal Projects – Planning and Construction Stages
• 1 Molcho, Ramat Gan – 33 units, Tama 38/2– under construction.
• 13 Gershom, Ramat Gan – 36 units, Tama 38/2– under construction.
• 22 Tel-Aviv, Nes Ziona – 32 units, Tama 38/2– under construction.
• Yavne, 286 units, Pinui-Binui – acquiring permits.
• 1-7 Prazon, Tel Aviv – 29 units, permits stage.
• 84 Maapiley Egoz, Tel Aviv – 28 units, permits stage.
• Hadar St., Herzliya - 90 units, in planning stages.
• San-Martin St., Ramat Gan - 77 units, planning stages.
• Harav Kuk St., Netanya - 90 units – in planning stages.
• 3 Molcho - 31 units – in planning stages.
Selected Residential Projects
The Grofit Group (which includes the company, subsidiaries, and companies owned by Mr. Amir Rahelevsky) has additional selected residential projects at the stages of planning and construction:
• Grofit West – Nahariya – 115 units in 5 buildings.
• Top Agamim – Ashqelon – 220 units in 5 buildings + commercial areas.
• Ganei Ya'ar – Lod – 144 units in 4 buildings.
• Or Akiva – 114 units in 2 buildings.
• Tirat Hacarmel – 211 units – a governmental price-capped project ("Mehir La'Mishtaken").
• Beit Dagan – 54 units - a governmental price-capped project.
• Ashkelon – 290 units, Mehir LaMishtaken.
• Pastoralia Reserve, Karkur – 96 units in 16 buildings.
• Pastoralia, Karkur – 76 units in 3 buildings.
Yielding Real-Estate
The Group is also active in the yielding properties sector. Below are details of its prime properties:
• Residential complex in Lod – 192 units.
• Residential complex in Ashqelon – 192 units.
• Commercial Center in Upper Nazareth – 20,000 sq.m.
• Commercial center in Binyamina – 5,000 sq.m.
• Commercial center in Ashqelon – 3,000 sq.m.
• Contribution to the Community
• Grofit works extensively for the community, inter alia in donation and volunteering for The Benji Hillman Foundation, that works tirelessly for lone soldiers in Israel and abroad. Donations to an at-risk youth boarding school in Safed, which provides professional training to support the adolescents' future. Allocation of free commerce areas for the Binyamina local authority for the benefit of second-hand clothing operation. The company also donates to other non-profits, such as the Yemin Sa'ad Association which supports cancer patients and provides food supplies for the underprivileged.

Photo Gallery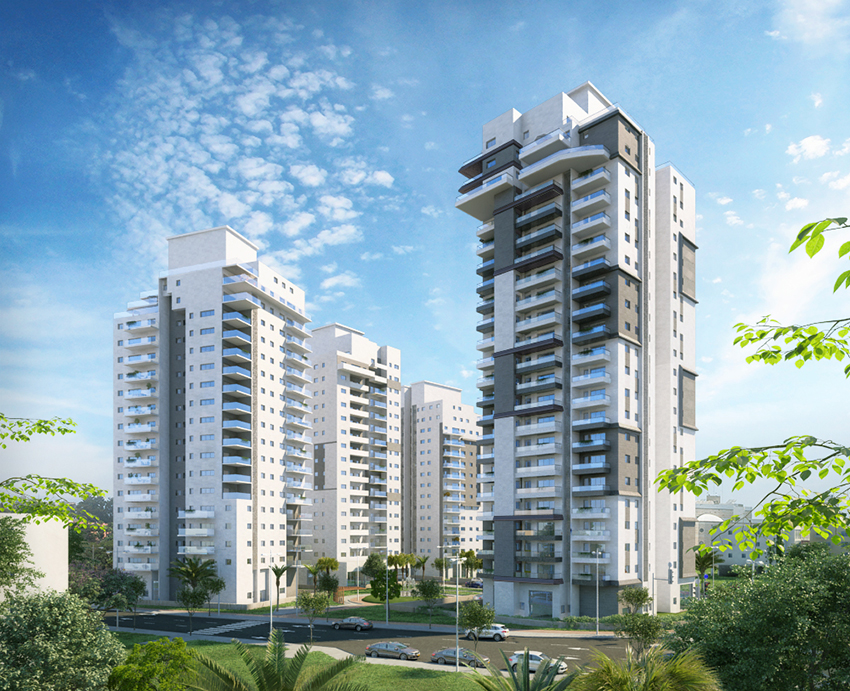 Illustration of a Pinui-Binui project in Yavne
pr photo

Company Rankings