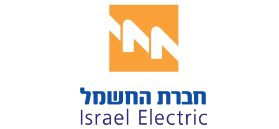 The Israel Electric Corporation Ltd.
Electricity Generation, Transmission, Distribution, and Supply

Company's Profile
| | |
| --- | --- |
| Established: | 1923 |
| Line of Business: | Electricity Generation, Transmission, Distribution, and Supply |
| Address: | P.O.B. 10, Haifa 3100001 |

Company Executives
Yiftach Ron-Tal

Chairman of the IEC Board of Directors

The Israel Electric Corporation Ltd.

View Profile

Yiftach Ron-Tal

Ofer Bloch

President & CEO

The Israel Electric Corporation Ltd.

View Profile

Ofer Bloch

About The Israel Electric Corporation Ltd.
The Israel Electric Corporation (IEC) is a public and government-owned company, generating and supplying electricity to all sectors; approx. 99.85% of the shares are government-owned. Its activities include the generation, transmission and transformation, distribution, supply and sale of electricity to customers. IEC owns and operates 16 power stations with 58 generating units: 16 steam-driven and 42 gas turbines, of which 13 are combined-cycle units. Its installed capacity in 31.12.2019 was 12,752 MW. IEC supplies reliable high-quality electricity, complies with leading service standards, maintaining economic, commercial and environmental principles. As of 31.12.2019, IEC employs 11,391 employees and provides services for about 2.88 million customers.
Development Activities
Over the last decade, IEC invested approx. $ 10Bn in developing the local electricity sector. Although IEC is government-owned, the capital to finance these investments was raised from independent sources in Israel and overseas. At the end of the year, the 161 KV super-high overhead and underground lines totaled 4,706 km; 115KV lines - 42 km; and the
400 kV extra-high lines - 769 km. The transformation system includes 11 switching stations and
204 substations (57 privately-owned with IEC operational/maintenance responsibility). The transmission capacity in the 400/161 KV switching stations totaled 12,945 MVA. The transmission capacity from extra-high to high-voltage at IEC's substations expanded to 18,135 MVA, while privately-owned transmission capacity totaled 4,126 MVA.
By the end of 2019, the distribution system included 28,689 km. of high-voltage lines; 51,203 distribution transformers of total capacity 25,344 MVA, and 37,981 km. of low-voltage lines.
Smart Grid and Smart Metering
Smart Grid – is a new and advanced concept based on the integration of an advanced electricity network with bilateral communication, controlling and monitoring information systems, in order to improve its safety, reliability, efficiency and flexibility; as well as contributing to improve customer experience.
As part of IEC preparations for entering the Smart Grid era, the company held a tender for the replacement of the DMS system (Distribution Management System) in an advanced system (ADMS). In March 2019, a contract was signed with the designated supplier (GE – Grid Solutions) and the detailed planning stage commenced. In December 2019, the development stage started, with its completion expected in mid-2021.
The main technology of smart metering is the usage of smart electricity meters transmitting over low voltage electricity lines (PLC) transferring consumption data to a national monitoring center. Real-time regional electricity status is supplied on two operational levels: the network and the customer's meter. This is managed by the main monitoring system operating from the company's national meter unit enabling the management of IEC's larger customers and the residential customers. The installation of Smart Meters is a central part in the revolution of a smart electrical grid, of which IEC preparing for in the coming years. The IEC is preparing to roll out nationwide smart metering from 2021, through the inclusion of a smart meter in every new installation and the replacement of older meters with smart ones, so that withing several years every IEC meter would be a smart meter.
Integration of Renewable Energy Sources
In accordance with the State's policy, national renewable energy power generation goals were set: 13% of total generation by 2025 and at least 17% by the end of 2030. The Electricity Authority is reviewing an option to set a 30% goal for 2030. The IEC's Customers Division conducts vast and multi-challenging operations, with the support and cooperation of other IEC units, in order to approve and connect as many connection applications from distributed generators to the distribution grid as possible, while meeting its preset benchmarks and schedules. These operations focus on three major areas: Commercial, Technical and Regulatory. In 2019, 3,489 facilities were connected to the distribution grid, the vast majority of which are PV facilities, with a total capacity of about 379MW. In addition, renewable energy generation facilities with a capacity of 452 MW were connected to the transmission grid. As of 2019, the renewable capacity amounts to 2,023 MW, or 11.4 of the total installed capacity.
Revenue, Capital Raising and Company Rating
In 2019, IEC revenue increased by approx. 4.6% and totaled NIS 24,660. The year ended with a profit of NIS 1,816.
Company rating overseas (correct to 31.12.2019):
1. Moody's: Baa2/ Positive outlook.
2. S&P: BBB/ Positive outlook.
Company rating locally (correct to 31.12.2019):
1. S&P Maalot: ilAA+/ Stable outlook.
2. Midroog: Aa2.il/ Positive outlook.
Capital Raising: During 2019, IEC raised NIS 0.4Bn through the issuance of marketable securities, towards investment in the electricity sector, debt recycling and other ongoing needs.
Debt Redemption: During 2019, IEC paid off a total of NIS 2.6Bn in loans and bonds.
Electricity Demand and Peak Load
Peak demand occurred on 17.7.2019 at 13,568 MW (1.05% more than the previous peak on 25.7.2018). During peak demand, IEC supplied 9,610 MW (71.2%) of Israel's electricity demand. The total generation from company units in 2018 was 47,784 GWh. In 2019, 45.8% of electricity was generated by coal; 53.1% by natural gas and LNG; 1% by diesel oil; and 0.1% by fuel oil.
Electricity consumption in 2019 rose by 1.8%.
Natural Gas (NG) in the Electricity Sector
The IEC's increasing dependency on NG-based generation creates risks of shortages in the supply of NG. The commencement of NG delivery from the "Leviathan" field in December 2019 expanded the NG suppliers list and reduced the shortage risk that arose from the dependency on a limited number of suppliers, but risks of NG shortages due to limits of the suppliers and or the NG pipeline still exist. In 2019, the company consumed about 3.0 million tons of NG (excluding LNG) compared with about 3.4 million tons in 2018. In addition, the company consumed in 2019 about 0.6 million tons of LNG, compared with 0.5M in 2018.
Promoting Intelligent Use of Electricity and Energy Efficiency
In 2019, IEC continued to guide customers to energy efficiency through advertising in the media and on the company's website, and presenting information to various audiences. In 2019, 8 energy efficiency projects were carried out at several sites. The annual savings potential for this activity is about 582,000 kWh. Most of the activity was focused on installing innovative and very energy-efficient LED lights.
In 2014-2019, about 73 projects were implemented in 31 different sites, with an estimated annual energy savings potential of 4.5M kWh.
Structural Change, Organizational Change and Efficiency Plans
Over the years, discussions have been held between the government and regulatory bodies, teams have been appointed, and a number of possible outlines have been discussed for implementation of the structural change in IEC. On May 10, 2018, the relevant parties reached understandings with respect to the outline of principles related to the structural change for an eight-year period, which was subsequently approved by the company's BOD. On June 3, 2018, the outline of the reform was approved by the Government of Israel, and on July 19, 2018, the Knesset passed the amendment to the Electricity Market Law. A full implementation of the restructuring would require additional regulatory approvals, decisions and regulations of the Electricity Authority and licenses, which were not received as of the financial statements' date, and there is no certainty concerning their receipts, dates thereof and final terms. As of the reporting date, IEC is unable to reliably estimate the exact implications of the unformulated or unreceived regulations and approvals on its financial situation and performance.
Business Development
The Business Development Unit operates to expand IEC business and utilize its professional expertise, skilled human resources, infrastructure, additional resources and other by-products. The ultimate goal is to secure future sources of revenue that can contribute to improving the financial strength and profitability of IEC and expanding its activities. Most of the business development activity is currently directed abroad, mainly towards Africa, Eastern Europe and the former Soviet Union. IEC also sells its professional services locally and to the Palestinian Authority (PA). The Unit's diverse activities include: design, construction and operation of power stations, other electrical installations and renewable energy installations overseas; sale of expertise, consulting, and engineering services, including in the fields of energy management and energy efficiency; commercialization of by-products from electricity generation; intelligent use and rental of IEC's infrastructure, means, equipment and other services, such as construction of the PA electricity infrastructure. In 2019, IEC continued to expand its relatively new activities in the fields of total defense to the physical and cyber spaces.
The Communication Venture
IEC is associated with IBC – Israel Broadband Company since its establishment in July 2013. Since 1.8.19, IEC holds 30% of IBC's shares and a partnership of Cellcom and IIF (50%-50%) holds 70%. IEC executes design and optical cable deployment on electricity infrastructure and grants IBC the exclusive right to use company infrastructure and allotment of broadband on IEC's optical network. IEC supplies design, optical network deployment and connection to buildings based on existing overhead and underground electricity infrastructures in numerous cities. On the basis of this infrastructure, IBC provides domestic and business customers with broadband communications services ranging from 100 Mpbs symmetrical bandwidth. In addition, IEC provides IBC with infrastructures for hosting communications rooms, storage and logistics services.
Innovation
The Electricity Market Reform and technological changes, competitive entrants and the need for constant improvement and excellence, led IEC to seek improvement and added value.
Innovation has been defined as a strategic part in the company's core processes and a major goal in its business concept. Adoption of innovation through the acquisition of services and products and cooperations would help IEC to position itself as an innovation-oriented company which predicts and rapidly implements technological changes in its various operations, and as an information-oriented organization with implemented supportive digitization across every level. The Innovation Wing was founded in early 2020 with the aim of implementing, branding and positioning IEC as an innovative company with cooperations with start-ups, VCs, international investors, tech companies etc.
Environment Protection
IEC has an environmental vision in light of which it operates out of responsibility for the environment, from a long-term and forward-looking perspective, that contributes to minimizing the environmental implications of its activity. The environmental issue is an integral part of all company activities and subject to a broad regulation, led by the Ministry of Environmental Protection, the Ministry of Health, and the Municipal Association for Environmental Quality. In addition, IEC monitors the development of environmental legislation and technological development in the field.
Community Involvement
IEC has been leading community activities for 30 years. This is an enterprise rooted in its vision and policy reflecting its corporate, social and environmental responsibilities. As part of its activities for the community, IEC creates and promotes long-term dialogue the community and activates diverse communities around the state in science and technology, sustainability, energy efficiency and issues related to electricity and energy. These programs aim to lead a social change in electricity-consumption behaviors and awareness, for quality of life as part of a sustainability perspective. Approx. 300,000 people were directly and indirectly exposed to these activities.
1,550 schools in 200 local authorities, and 2,000 kindergartens participated in the Netiv Haor program for safety and intelligent electricity use in educational, fun-learning activities. IEC's employees and pensioners take part in the program voluntarily.
Risk Management and Business Continuity
Risks of various types are an integral part of the business environment, business procedures and management of IEC and are influenced by external and internal factors. IEC operates according to the directives of the Government Companies Authority in Risk Management, and according to the Risk Management Master Plan. In 2019, a comprehensive risk survey was carried out, which dealt, among other things, with identifying the material risks that affect IEC's ability to achieve its objectives. In addition, the individual risk and risk-appetite indices were set as was the risk appetite at the company's level, which reflects the level of aggregate exposure as a result of risks that may materialize in a given period, has been determined. Risk management is carried out by the various divisions, districts, power stations and projects, and is an integral tool for managerial and operational decisions. As part of risk management and ensuring business continuity, IEC continues to prepare, update and practice the response proceedings for extreme scenarios. Once a quarter, the company reports to its BOD on the state of risk management status at the company, including essential events which have materialized, breaches in "risk appetite" statements, and additional information as required.
Preparing for Emergencies/Crises
During 2019, the company handled several weathers - and defense-related emergencies. In some of these events, some of IEC's divisions switched to emergency mode.
Throughout the year and as part of IEC's preparations for emergency events, the company held two national drills, in which extreme summer and winter scenarios, into which national security events, rocket launches, terror attacks, cyber events, gas economy scenarios and widespread wildfire were incorporated. Specific drills were also conducted in a number of areas, some of which were headquarters drills and some were field drills. These drills provide a better organization, including the ability for continuous functioning of critical processes as required in the overall risk management. In the passing year, IEC also participated in emergency activities with government ministries, including participation in professional conventions, strengthened cooperations with other emergency entities, and joint drill with the Ministry of Energy, Mekorot, firefighters, The Israel Prison Service, The Police and more.
During 2019, IEC continued with the project for armoring critical electricity facilities, increased the emergency fuels reserves for the electricity sector, trained rescue teams from amongst its employees, developed control and command systems for better preparation and management of emergencies and more.

Facebook Updates

Company Rankings