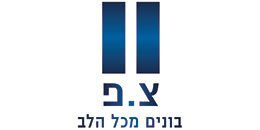 Z.F. Development and Construction
Develops and Executes Residential Neighborhoods, Settlement Expansion, NOP 38 Urban Renewal, Specializes in Constructing Public buildings and Architectural Conservation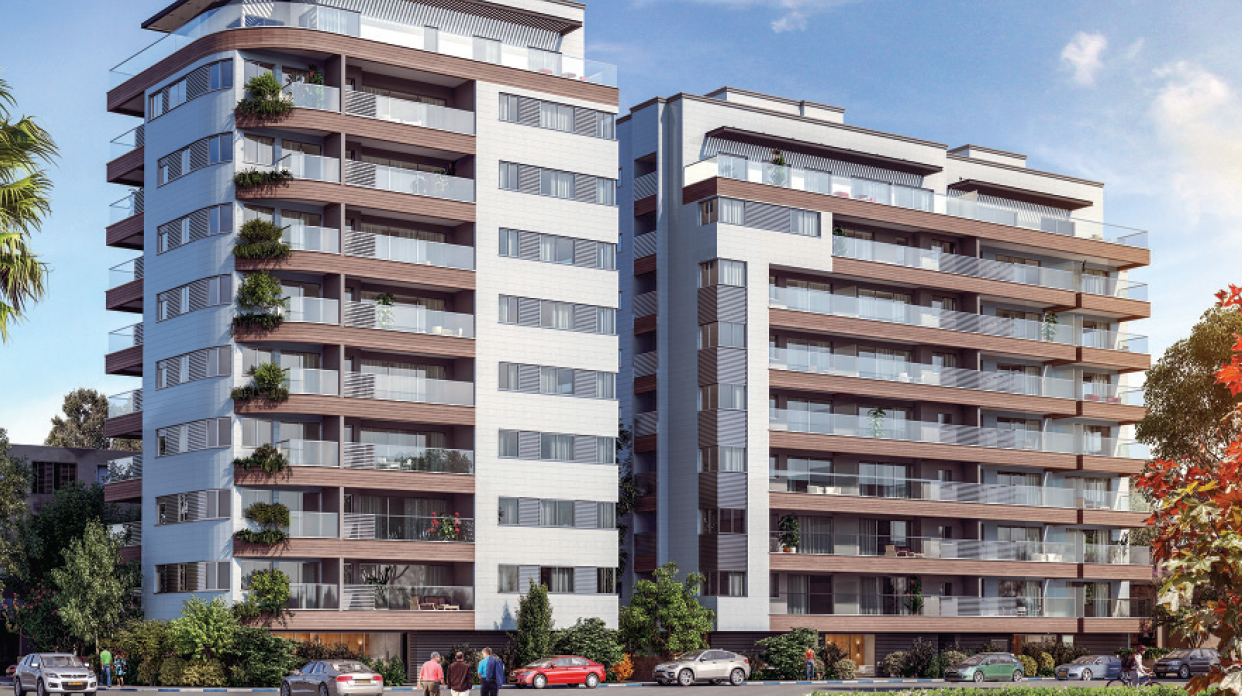 Company's Profile
Established:
1992
Line of Business:
Develops and Executes Residential Neighborhoods, Settlement Expansion, NOP 38 Urban Renewal, Specializes in Constructing Public buildings and Architectural Conservation
Address:
13 HaReches Ave., Modiin
Platinum Quartet Building B
Phone:
972-3-6420210

Company Executives
Zvi Fox

Owner

Z.F. Development and Construction

Ran Yanai

Owner

Z.F. Development and Construction

Shlomit Swirsky

Operational Manager

Z.F. Development and Construction

Fredy Elgamily

CFO

Z.F. Development and Construction

Hillel Cohen

Development and Urban Renewal Manager

Z.F. Development and Construction

Itamar Cohen

Execution Manager, Central Region

Z.F. Development and Construction

About Z.F. Development and Construction
Z.F. Building is a real estate and construction development company, responsible for building residential, commercial and office projects all over Israel. Since its foundation, it aims to initiate and build projects wholeheartedly, in every location throughout the country. The company operates, initiates and builds out of pure love for people, for the land and for creativity. All of those constitute the power which drives and enables it to provide its clients with perfect homes, where families can live happily.
The company, which was founded in 1992 by Zvi Fox, A 2nd generation to construction contractors and a structural engineer himself, is currently co-owned by Zvi Fox, who holds 60% of its shares and Ran Yanai, who holds 40% and acts as its CEO for over 20 years.
Over the years, Z.F. has successfully initiated and executed the construction of thousands of residential units and commercial centers - from Kfar Vradim in northern Israel to Yeruham in the south. Z.F holds a great reputation in the real estate field due to high financial stability, proven execution ability as an entrepreneurial operational company, that holds unlimited classification, along-side uncompromising service.
Z.F Building is committed to the vision of sustainability and environmental responsibility for the benefit of the next generations. The company initiates and executes many projects in an eco-friendly building standard. It recycles waste and reduces environmental damage in each and every project it is responsible for. The company is fully committed to providing a safe and secure working environment and follows safety instructions and work procedures at the construction sites, which are under its responsibility. Furthermore, Z.F regularly provides its workers with safety programs concerning regulations and supplies resources in order to watch over its employees lives and to make sure that its construction sites offer a safe working environment.
Areas of Expertise
Real Estate Development – These days, Z.F Building is active in dozens of projects throughout the country. From building residential neighborhoods, expanding communities and cities, urban renewal projects and building commercial centers. The company's main mission is to develop the vision of settling in Israel's land and it promotes many projects. Out of partnership and responsibility to the promotion and development of Israel.
Among the projects initiated by Z.F Building are:
• The establishment of a new town called "Geva'ot Eden" in The Ella Valley, which includes close to 900 residential units.
• The construction of approximately 120 residential units in Kfar Vradim.
• The construction of 70 luxurious ground house units in Mount Giloh.
• In the southern town of Yeruham, the construction of 60 residential units.
• In the settlement "Nili", the construction of 200 ground houses.
• In Karnei Shomron, the construction of 96 residential units.
• The construction of 106 residential units and an enormous 7000 square meters commercial center in Efrat HaZayit.
• 60 residential units project in Efrat Tamar-Dagan.
• In Nokedim, about 146 residential units. • In Teko'ah, about 90 units.
Structural Conservation: Z.F Building holds a very branch and proven experience in the field of structural conservation. The company has successfully accomplished dozens of projects of structural conservation in "The Bauhaus" style, at the white city of Tel-Aviv. The company's expertise in structural conservation brings all its capabilities and benefits to the table, from the planning phase to the final, precise and detailed phase of the project, which includes many skills and a "traditional" working ability, including carpentry, cornices, projections, sculpted walls and various reconstructive projects, while paying attention to the smallest of details.
Up until these days, the company has executed the following structural conservation projects:
• 26 Ben Doussa st. in Jaffa (which was initially constructed in the 19th century).
• 90 HaYarkon st., Tel-Aviv (a very rich building in the architectural aspect).
• 11 Allenby st., Tel-Aviv (also a rich building in the architectural aspect). • 20 HaKovshim st., Tel-Aviv (a very impressive building quality wise).
• 44-46 Kalisher st., Tel-Aviv. • 33 Rashi st., Tel-Aviv.
• 14 Lileinblum st., Tel-Aviv. • 5 Levontin st., Tel-Aviv.
Urban Renewal and National Outline Plan 38/2: Z.F Building initiates and executes many projects in this field as well, mainly in The Dan and Sharon areas.
The Company has been rated for many years as one of the most prominent ones in the urban renewal field in Israel by the largest and leading rating companies. Based on the company's expertise and its remarkable abilities as an entrepreneurial one, Z.F Building is promoting these days dozens of high standard projects in the urban renewal field at the most desirable locations, such as Tel-Aviv-Jaffa, Ramat Gan, Givatayim and Ramat HaSharon.
Some of these projects include: Tel-Aviv-Jaffa: 7 Be'eri St., 144 Jabotinsky St., 27-29 Pinkas St., 22 Bar Kochva St., 15 Feivel St. and Nechalim project in Jaffa.; Ramat Gan: 12 Abigail St., 18 HaHaruzim St., 34 Assaf St., 18 Nordau St., 32 & 34 Ha'Amal St., 1,3 & 5 Rabbi Eliyahu Haba St., 9 Abigail St., 17 HaHashmonaim St., 2 & 4 Le'an St., 33-41 Arlozorov St. and 144 Uziel St.; Givatayim: 30 & 54 HaMaayan St., 24 Kakal St.; Ramat HaSharon: 5 Henrietta Szold St., 9, 17 & 42 Golomb St.,18 HaKotzer St., 10 Bialik St. and projects in 45-47, 51, 52-54 & 61 Sokolov St.; Jerusalem: 6 HaMegid St.
Urban Renewal and National Outline Plan 38/1: The company has hundreds of residential units in several projects signed and confirmed by the assets owners of The National Outline Plan 38/1 in Tel-Aviv. Among those projects, we can find 171 Yeffet St., 18 Irit St., 17 & 33-43 Ficus St., 22 Aminadav St. and more.
Ground Floor Housing: Over the years, Z.F. has initiated and built dozens of ground floor housing projects, established brand new neighborhoods and expanded cities and communities. Among the projects that are being constructed and that have been populated, we can find about 200 units of different styles in the settlement "Nili", 96 residential units in Karnei Shomron, 60 residential units in Kochav Ya'acov, 166 residential units in Efrat, 117 residential units in Kfar Vradim and 146 houses in the town of Nokedim.
Governmental Buildings: Z.F Building has built and continues to construct dozens of governmental buildings in Jerusalem, Tel-Aviv and basically all over the country. The range of projects done by the company is wide and includes education centers such as schools and kindergartens, synagogues and other religious types of structures and medical related buildings.
Projects currently under construction in Tel-Aviv: The company has built a luxurious residential building at 50 Ben Yehuda St., two buildings which include 20 apartments at Gershon Shatz St., a building which includes 20 apartments at 13 Ein Hakoreh St., another building that consists of 20 apartments at 12 Akivah Eiger St., a building with 50 residential units at 29 Allenby St., another building at 9 Lewinsky St., a building at 34 HaHalutzim St., a 12-floor building at 3 Yehuda Amihai St., a 50 residential units building at 1 Fein St., a luxurious building at 7 Gruzenberg St. etc.

Photo Gallery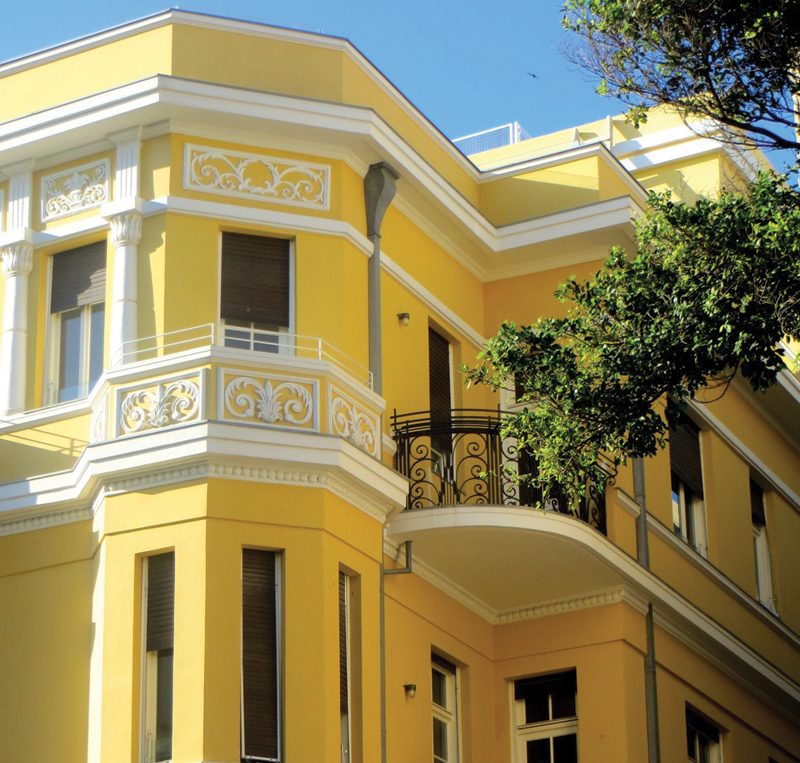 11 Alenbi St. TLV | Z. F. Building Co.
pr photo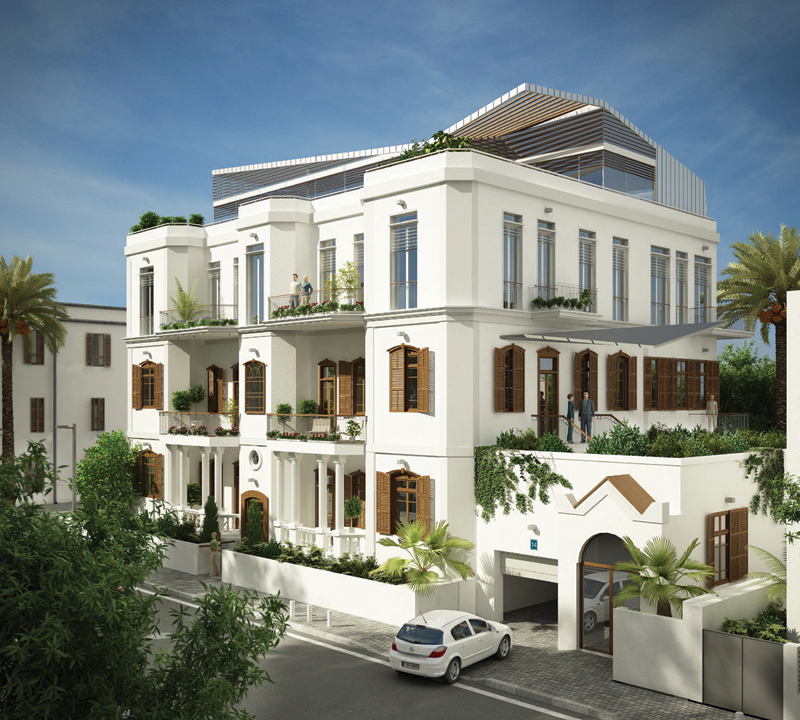 14 Lilinblum St., Tel Aviv
pr photo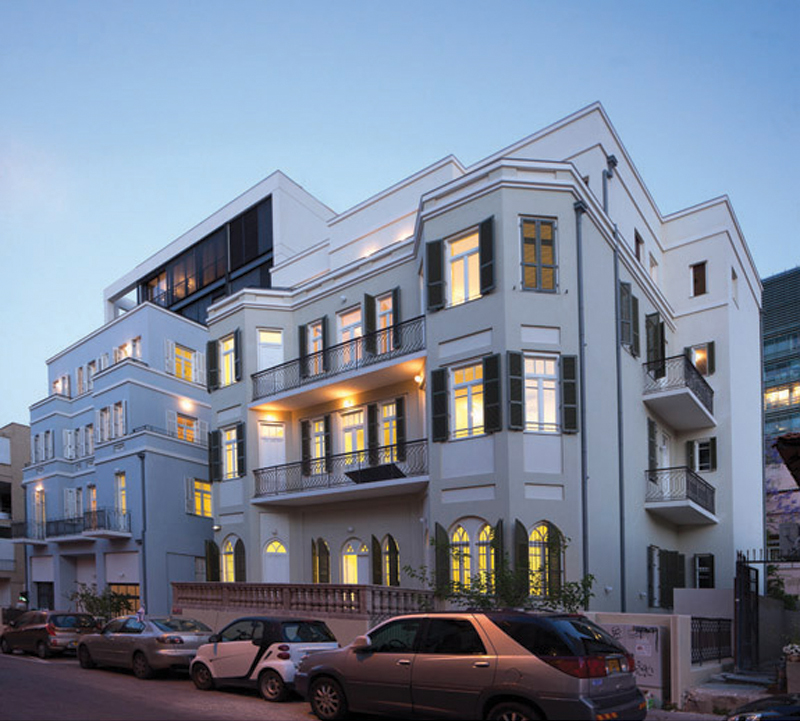 44-46 Kalisher St., Tel Aviv
pr photo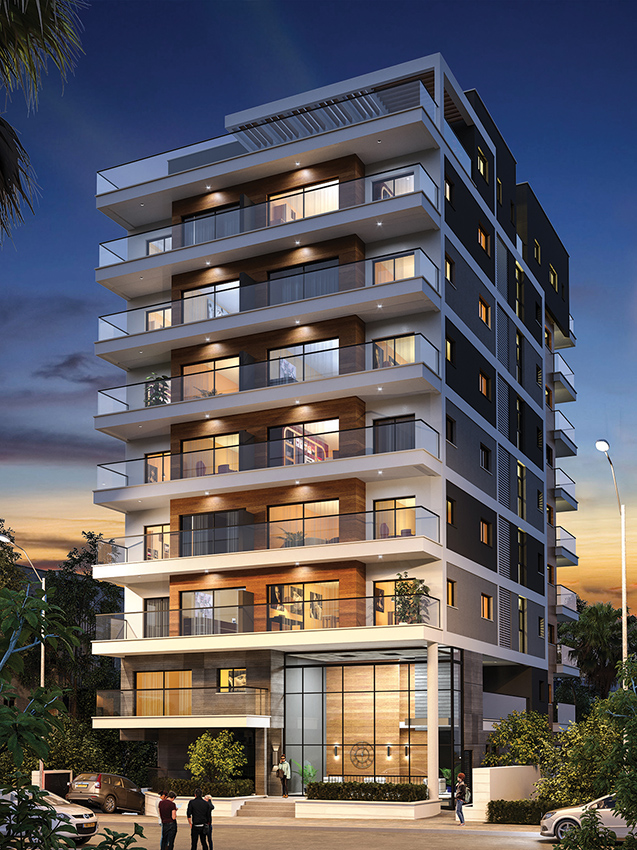 34 Asaf St., Ramat Gan
pr photo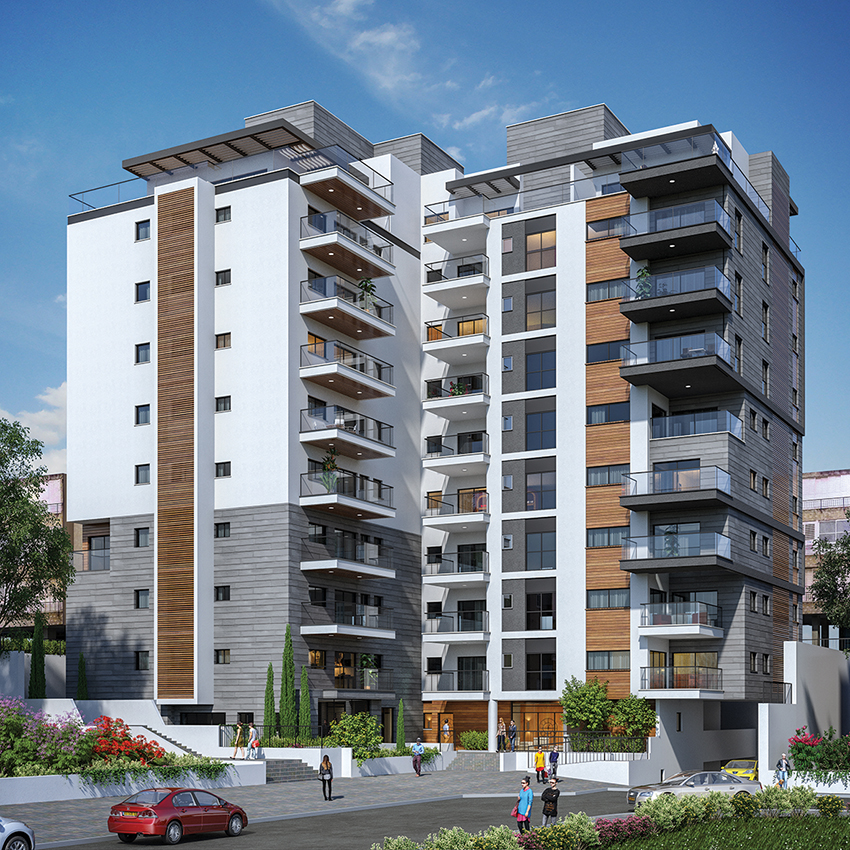 18 Nordau St., Ramat Gan
pr photo

Company Rankings