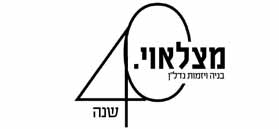 Matzlawi Construction Co. Ltd.
Entrepreneurship and Development of Real Estate, Building Contractor, Profit-Yielding Real Estate

Company's Profile
| | |
| --- | --- |
| Established: | 1977 |
| Line of Business: | Entrepreneurship and Development of Real Estate, Building Contractor, Profit-Yielding Real Estate |
| Address: | 1 Refael Eitan St. ,Kiryat Ono 5551457 |
| Phone: | 972-3-5384100 |
| Fax: | 972-3-5338437 |

Company Executives
Sami Matzlawi

Chief Executive Officer and Co-Owner

Matzlawi Construction Co. Ltd.

View Profile

Sami Matzlawi

Clara Matzlawi

Deputy Chief Executive Officer and Co-Owner – Head of Bank Relations

Matzlawi Construction Co. Ltd.

About Matzlawi Construction Co. Ltd.
Matzlawi Construction Co. Ltd. was established in 1977 by Sami and Clara Matzlawi and is under their control. The company's activities concentrate on the areas in demand in the center of the country, for the medium-to-high market sectors, and since its founding, has made a mark on the construction and real estate industries in Israel. The company specializes in urban renewal and "Pinui-Binui" in particular and is the first one in Israel to have completed significant projects in this field. Matzlawi Ltd. employees some of the best architects, engineers and the best-trained teams in all the construction and real estate sectors. The varied and innovative means of production that are owned by Matzlawi Ltd. allow it to be independent in carrying out projects and to keep to the highest standards of quality. Every year, new residential, industrial, commercial and public projects are added to Matzlawi's many success stories. Since 2007, the company has been a public company that is traded on the Tel Aviv Stock Exchange.
The Company's Main Fields of Activity
• Urban renewal and entrepreneurship and development of real estate: initiating projects, developing, establishing, marketing and sales of projects, mainly in the field of residential construction in Israel, including urban renewal ("Pinui-Binui" and "TAMA 38" - Urban Construction Program 38), entrepreneurship and locating land, purchasing (in cash or in combination), construction of the buildings and sale of the residential units. Matzlawi is the first company in Israel to construct Pinui-Binui projects, is involved in about 7 projects (at various stages – initiation and land-usage program changes – more than 2000 residential units), and the first to have successfully completed several large "Pinui-Binui" projects (in Kiryat Ono, Kfar Saba and Yehud), and has additional projects under construction (Stage B of Ono Prime in Kiryat Ono, HaKalanit Building in Kiryat Ono and various projects in the city of Bat Yam).
• Execution Contracting: Management and carrying out construction projects for third-parties (the company has carried out projects for companies such as Africa-Israel and Azorim), mainly in the residential field and also projects for offices and commercial spaces. Payment is according to progress in carrying out the work. The means of production are owned by the company: cranes, trucks, concrete pumps, mechanical engineering equipment, scaffolding, etc. Today, the company concentrates mainly on its own projects, and on execution contracting for companies in which they are partners.
• Income-producing properties: Holding and managing of income-producing properties in Israel, that company constructed as part of its real-estate development or through purchase, mainly meant for office buildings, high-tech industries, and commercial centers, wholly or partially owned by the company. The company holds and manages some 11,000m2 of income-producing properties for commerce and offices. In 2014 the company completed the construction of a large and luxurious country-club for the Kiryat Ono municipality, under the BOT (build-operate-transfer) system, and in return for the construction, the company will run the country-club for some 24 years (the company's part in the project is 50%). The country-club compound includes some 4000m2 of country-club, some 1300m2 of commercial space, some 600m2 of treatment rooms and offices and some 1200m2 which will be used by the "Ono Market" farmers' market. The compound is bustling during all hours of the day and is considered to be a great success.
Matzlawi Ltd. is involved in a variety of activities in the field of real estate in Israel. Herewith is a list of the main projects under construction and being planned:
• The "Ono-Prime" project, Kiryat Ono – A "Pinui-Binui" project in Kiryat Ono (the Calanit compound, a continuation of Shaul HaMelech) for the clearance of 92 residential units and construction of some 393 residential units, and carrying out TAMA strengthening and adding 27 apartments to the Calanit building. Stage A of the project has been fully occupied, Stage B is an advanced execution, and Stage C began in July 2019. It should be noted that this is the 1000th unit to be built in the framework of a Pinui-Binui project.
• A luxurious residential project in the Elite compound, Ramat Gan – "Elite Towers", of some 30 floors. Stage A has been occupied, and Stage B of the project is in the planning stages towards the construction of an office tower.
• The Yoseftal Project in Bat Yam – one of the largest and most significant "Pinui-Binui" projects in Israel. The District Committee approved and validated the plan. The project is located opposite to the Bat Yam Mall and next to the train station and the Netivei Ayalon highway. This is a "mega project" which will, according to the plans, contain 1078 residential units, commercial spaces and office spaces that occupy a very large section of the real estate.
• The Rothchild Project, Herzl, and Lipskind, Bat Yam – the project's plans are currently under discussion at the District Committee. In the framework of the plans, 163 old residential units in 12 buildings will be destroyed, some of which are designated as "Dangerous Buildings". In their place, 660 residential units will be erected in five buildings – divided into two buildings of 16 floors and three more buildings of 35 floors. In addition, the project will include some 4000 m2 for hotels, some 2500 m2 for offices and an addition 600 m2 for commercial use.
• The "My" project in Yehud Monson – Clearance of the Ashkenazi Market in Yehud and construction of four luxurious building with 158 residential units and a commercial level, in the center of Yehud. The project has been successfully completed and is totally occupied.
• Green Ono – Kiryat Ono. "Pinui-Binui" of an area of 27 dunams in Kiryat Ono. Clearance of 10 old buildings and construction of 11 new buildings. A total of 168 landowners were cleared and in their place, 532 new units were built and occupied. The project has been successfully completed and is totally occupied.
• Kfar Saba "Emerald Tower" – Clearance of 40 residential units and construction of 120 residential units in their place. The project has been successfully completed and is totally occupied.
In addition, the company is initiating Pinui-Binui projects in the cities: Kiryat Ono, Bat Yam, Ramat Gan, Herzliya, Givatayim and Kfar Saba.

Photo Gallery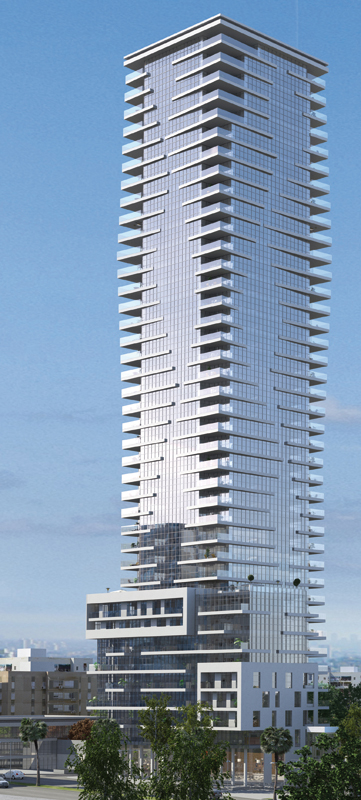 A Residential Luxury Project, in Ramat Gan's "Elite" Towers | Matzlawi Construction Company Ltd.
pr photo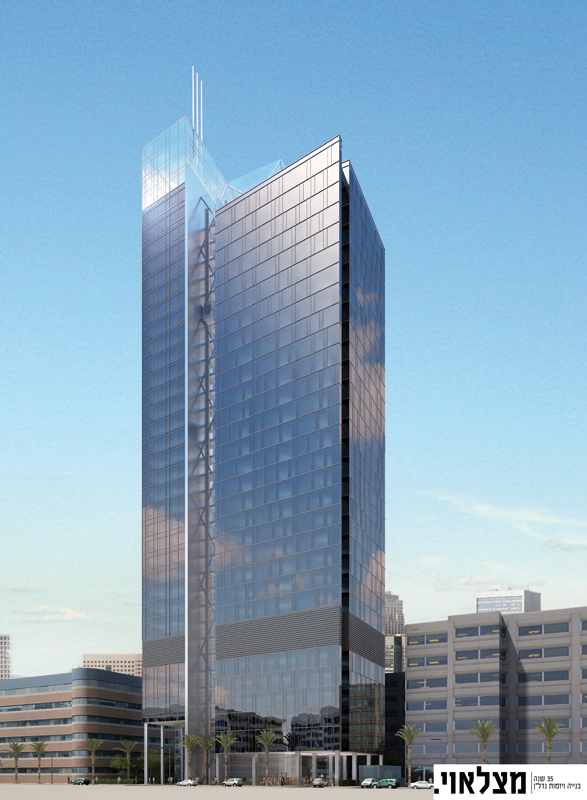 Office Tower, Hilazon, Ramat Gan
pr photo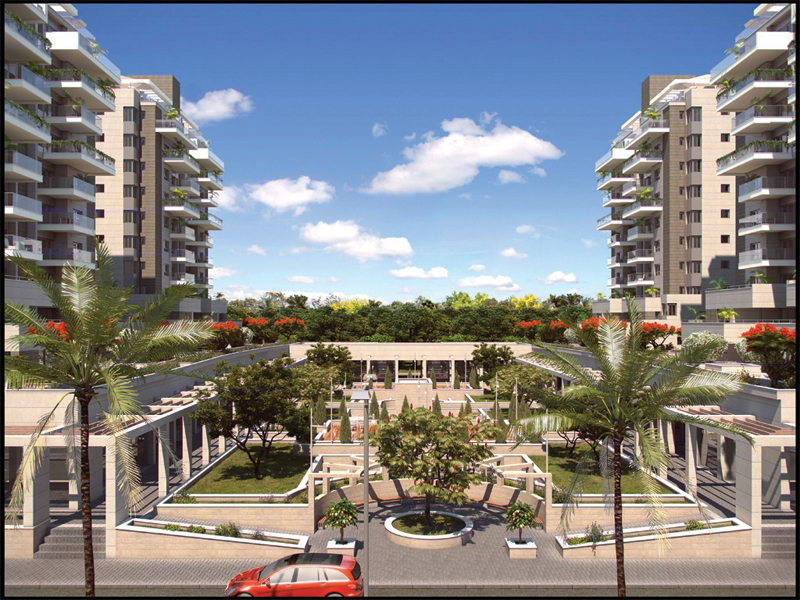 pic | Matzlawi Construction Company Ltd.
pr photo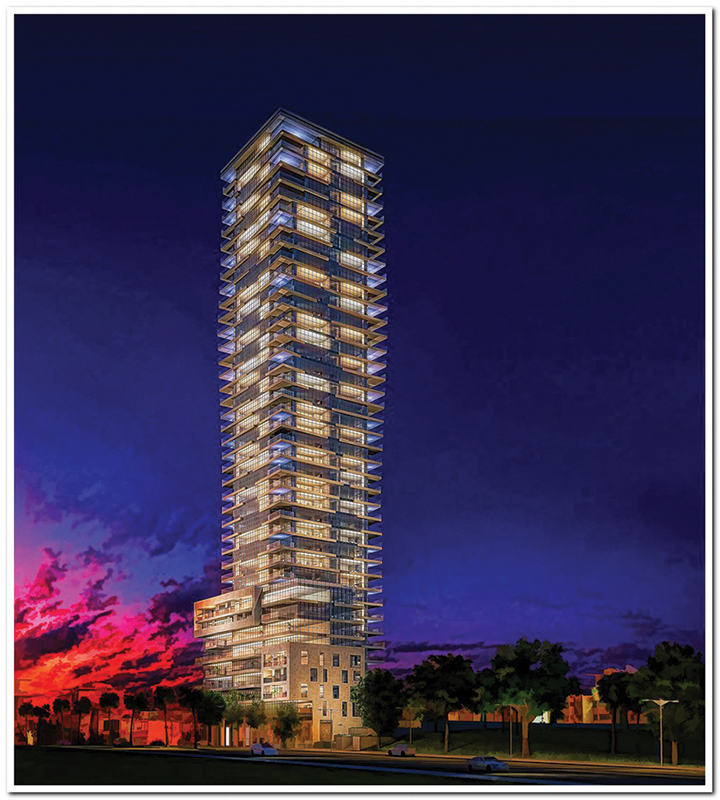 Elite Tower - Ramat Gan, Elite Junction
PR Photo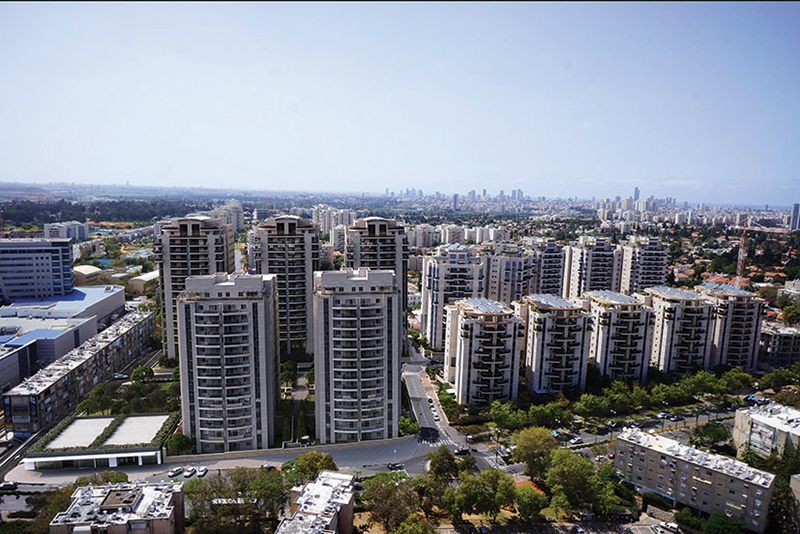 Ono Prime Project - Kiryat Ono
PR Photo

Country Club, Kiryat Ono
PR Photo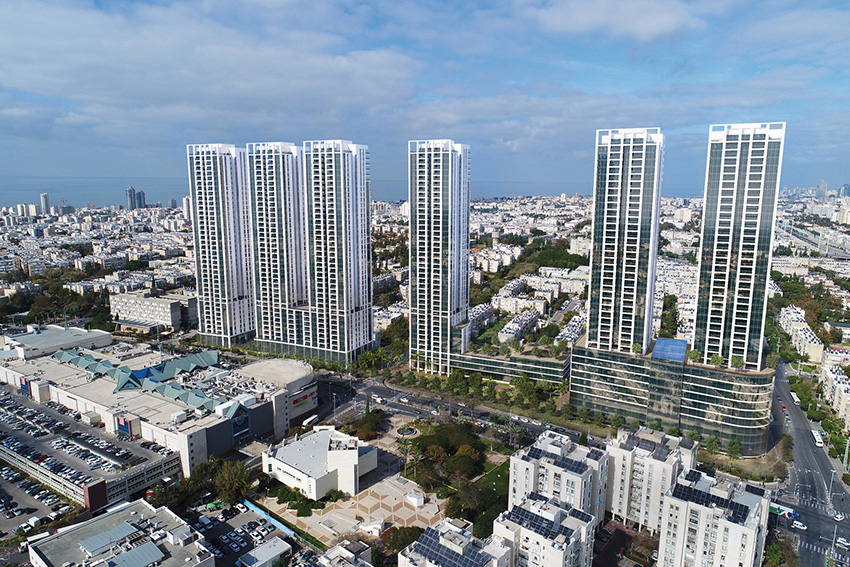 Yoseftal Bat Yam simulation
pr photo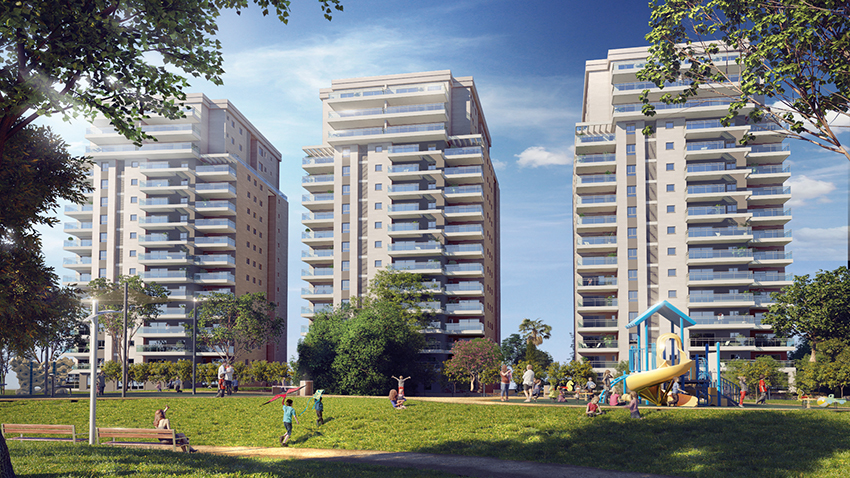 The "Ono-Prime" project, Kiryat Ono - Simulation
pr photo

Company Rankings