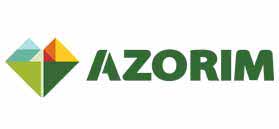 Azorim Investments in Development and Construction Company Ltd.
Residential real estate, Yielding real estate, rentable housing, and urban renewal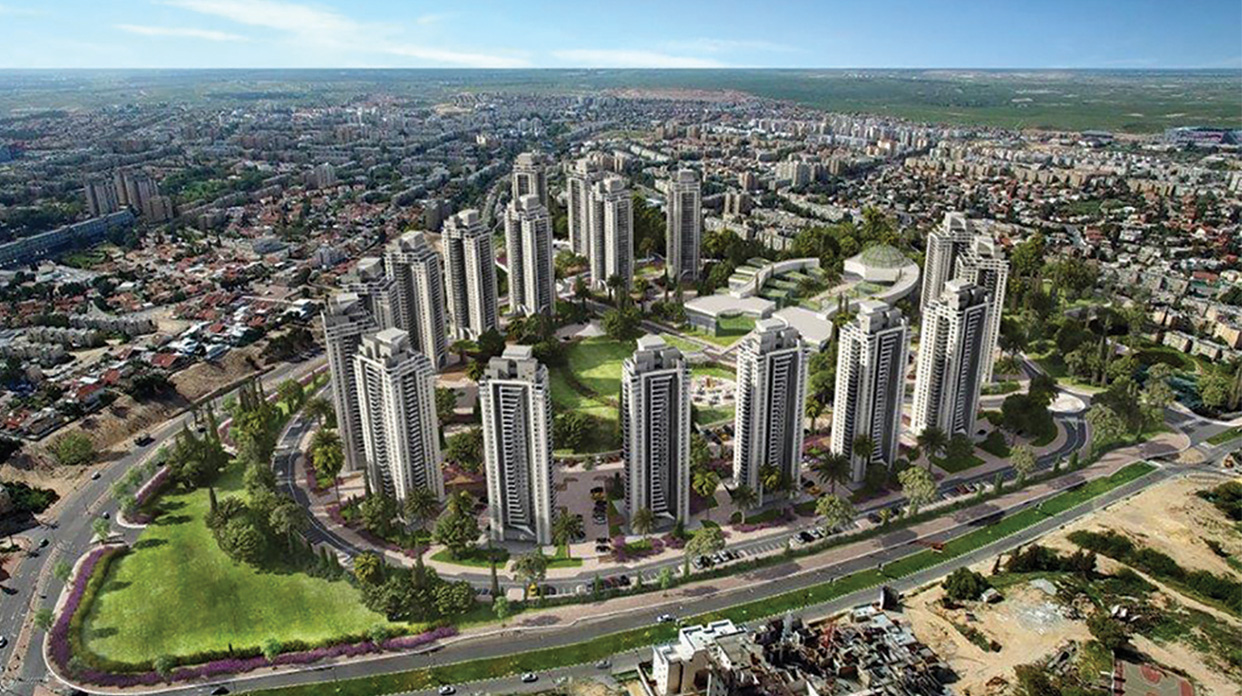 Company's Profile
| | |
| --- | --- |
| Established: | 1964 |
| Line of Business: | Residential real estate, Yielding real estate, rentable housing, and urban renewal |
| Address: | 32 Aranea St., Tel Aviv 6107034 |
| Phone: | 972-3-5632632 |
| Fax: | 972-3-5632665 |

Company Executives
Friedman Hershey

Controlling Shareholder & Chairman of the Board

Azorim Investments in Development and Construction Company Ltd.

View Profile

Friedman Hershey

Ron Avidan

CEO & Director

Azorim Investments in Development and Construction Company Ltd.
Leading Executives
Moshe Koren Head of Business Development
Levi Shtresler Chief Financial Officer
Meir Simcha Head of Engineering & Planning
Gil Gurevitz Head of Marketing and Sales
Yoni Barel National Sales Manager
Lilach Erez Legal Counsel
Sigal Halevy Head of Resources & Customer Relations

About Azorim Investments in Development and Construction Company Ltd.
Azorim is one of Israel's largest and most stable real estate companies. The company, which was founded in 1964, holds properties in Israel and abroad and operates overseas through subsidiaries. Azorim is publicly traded on the TASE, and is controlled by the international businessperson, Mr. Hershey Friedman. More than 50 years of experience, in combination with financial strength, turn Azorim into one of Israel's seasoned and prominent real estate companies. Specializing in the residential field, Azorim is scheduled to build about 3,500 residential units throughout the country during 2020.
This longstanding company has been orchestrating the construction of complex projects with great success, for several decades, while locating real estate potential. Azorim's projects include spacious, convenient and lavish apartments with high-quality construction specifications, advanced residents' services and excellent environmental development. The unique integration of knowledge, experience, financial strength and flair, lead to first-class residential projects that set a new standard in Israel. Azorim directs the perfect residential experience for many Israeli families, while applying innovation and advanced technologies, listening and responding to its customers with full availability, creativity, transparency and leadership.
Developing Broad Community Activities
Azorim believes that a home is far more than a structure, a home is a community that provides its residents with a sense of belonging. Accordingly, Azorim initiates and holds various events and activities to support cohesion and communality, in full partnership with the residents. As a result, the company has loyal customers, who grow with their residential neighborhoods and accompany the company for years, into new apartments in accordance with their varying needs. Azorim's high-quality neighborhoods also lead to extensive urban development around them. As a customer-centric company, Azorim's neighborhoods guarantee the highest level of living quality, with perfect convenience for their residents, not only inside the buildings and apartments, but also in their surroundings. Proximity to important services and excellent education institutes, green areas, bypass roads for maximal safety, optimal accessibility and leisure centers are cornerstones of Azorim's residential projects.
Successfully Navigating the Competitive Real Estate Market
Azorim's long standing experience and uncompromising expertise, alongside with its flexibility and strict quality control, make it resilient to the rapid changes in Israel's economy and society. With a finger on the pulse and the location of attractive land reserves, while taking into account the residents needs and preferences, Azorim navigates the competitive real estate market successfully. The emphasis on a holistic residential experience, alongside with the identification of future trends and changes in the industry, position Azorim at the forefront of Israel's residential culture.
Urban Renewal
To offer proper and contemporary planning for its urban renewal projects, Azorim established a separate division for its Pinui-Binui operations, with an expertise in building large residential complexes. The division is managed by the best experts in their field and its pioneers, and benefits from Azorim's proven professional capabilities, alongside with the systemic flexibility that is required for executing urban renewal projects. Consequently, Azorim is located at the top of Israel's urban renewal indices. Azorim is promoting the planning for 30 projects with a total of over 11,000 apartments across Israel.
Azorim LIVING
The REIT Azorim LIVING specializes in long-term rental residences, and focuses on developing and building rental complexes with hundreds of apartments, which enable operational efficiency in the apartments'' construction, management and maintenance. The location of the projects is focused on high-demand areas with an emphasis on access to arterial roads, public transportation, employment, education and academic centers, and also in areas with high demands for rental properties. The REIT also aims to operate in areas with medium to long term appreciation potential. Currently, the company's portfolio includes six projects at various stages with about 1,200 apartments in total, including a project in Ashdod that was populated a couple of years ago, two additional projects under construction in Rishon LeZion and Or Yehuda, A Project in planning in bat Yam and another project in Ashkelon that the company recently won through a government tender. Azorim Living plans to expand its existing portfolio and aims to reach a scale of thousands of apartments.
Prominent Projects for the Year 2020
Azorim Motza Iliit
A luxury residential project near the entrance to Jerusalem, in a historically-important site, which offers its residents a complete exclusive residential experience. This unique project covers 60 dunams and offers a variety of apartments in low buildings, surrounded by Cedar trees and overlooking a spectacular Jerusalem view.
17 Central Park
At the heart of Be'er Sheva, Israel largest residential park in currently under construction. This residential complex includes more than 2,300 apartments in seventeen 29-story towers. The project would offer quality of life at the center of Israel's most promising city, that has everything: Business centers, knowledge and academy centers, culture and leisure centers, access to arterial roads and more.
Azorim Shoham
The flagship complex of Hadarim, the new and last neighborhood to be built in this prestigious town. The selection of Azorim to lead the construction in this upscale neighborhood enables the setting of an uncompromising standard from planning to construction, in order to offer the highest living standards from the very first moment. The project offers a special mix with an enormous range of attractive apartments for every stage of the family's lifecycle.

Herzliya Hills
A Private and exclusive residential complex in a unique location, with 600 apartments, a country club, a commerce center, a park and more.
Azorim is building high-quality residential communities in other cities: Glil Yam, Nahariya, Rehovot, Hadera, Ganei Tikva, Kirayt Ono, Modi'in, Tel Mond, Herusalem, and more. The project is also building Mehir LaMishtaken projects in Glil Yam, Rishon LeZion and Shoham.

Photo Gallery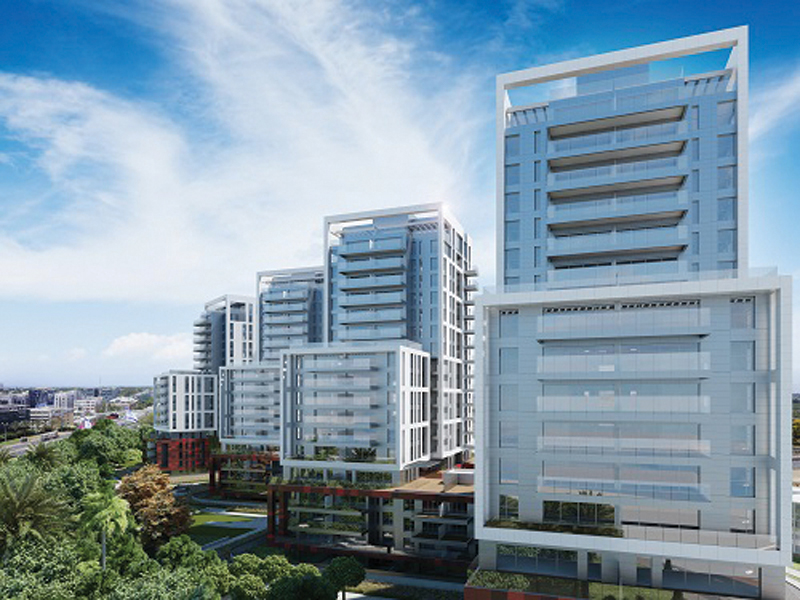 Herzlyia Hills | Azorim Investments in Development and Construction Company Ltd.
pr photo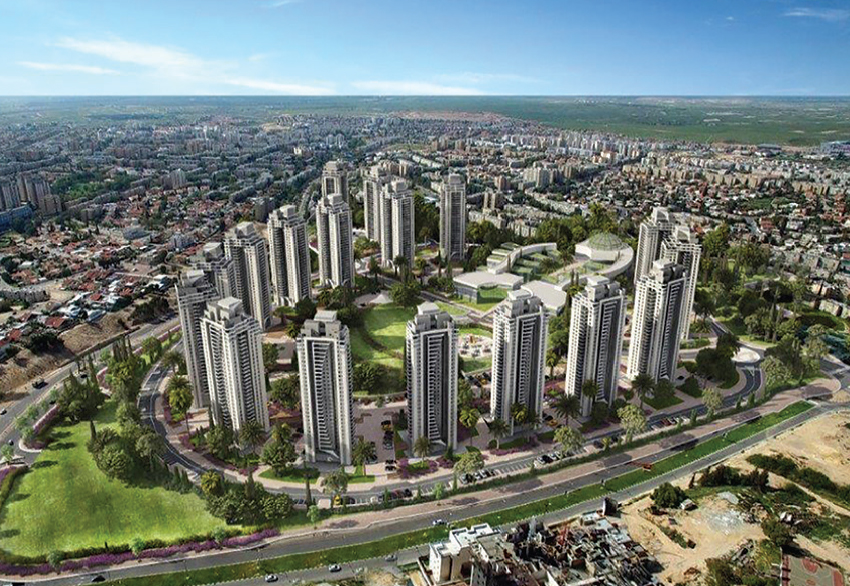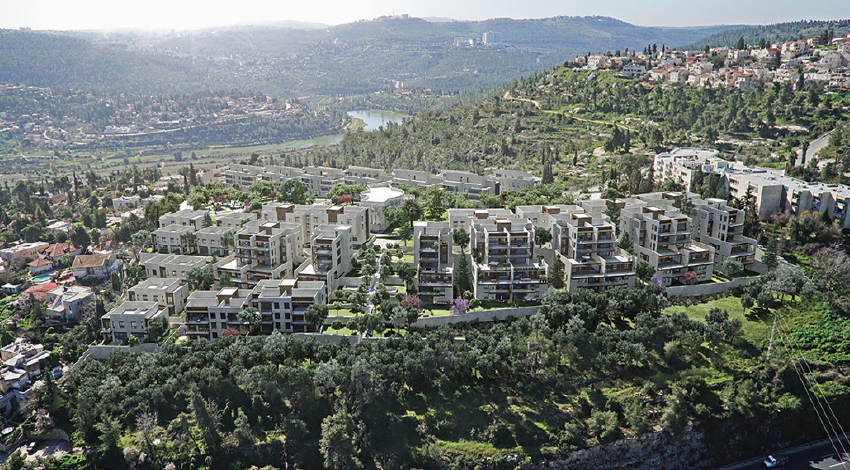 Company Rankings