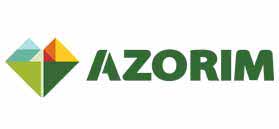 Azorim Investments in Development and Construction Company Ltd.
Residential Real Estate

Company's Profile
| | |
| --- | --- |
| Established: | 1964 |
| Line of Business: | Residential Real Estate |
| Address: | 32 Aranea St., Tel Aviv 6107034 |
| Phone: | 972-3-5632632 |
| Fax: | 972-3-5632665 |

Company Executives
Friedman Hershey

Controlling Shareholder & Chairman of the Board

Azorim Investments in Development and Construction Company Ltd.

View Profile

Friedman Hershey

Ron Avidan

CEO & Director

Azorim Investments in Development and Construction Company Ltd.
Leading Executives
Moshe Koren Head of Business Development
Gil Gurevitz Head of Marketing and Sales
Eran Anavim Chief Financial Officer
Meir Simcha Head of Engineering & Planning
Lilach Erez Legal Counsel
Sigal Halevy Head of Resources & Customer Relations

About Azorim Investments in Development and Construction Company Ltd.
Azorim is one of Israel's largest and most stable real estate companies. Established in 1964, the company holds real estate assets and operates abroad through subsidiaries.
The controlling shareholder of Azorim, a public company with shares traded on the Tel-Aviv Stock Exchange, is international businessman Mr. Hershey Friedman. Its experience and financial strength for over 50 years convert Azorim into one of the most prominent companies in the real estate realm in Israel, mainly for residential construction. For several decades, Azorim successfully leads the construction of advanced projects, identifying real estate potential, including spacious, comfortable and accommodating apartments with rich specifications and the necessary services for the tenant's well-being, along with high environmental development. Combining the knowledge, experience, financial strength and daring results in the best residential projects construction, Azorim is setting a new standard in Israel. Azorim implements advanced technologies, innovations, creativity, transparency, and leadership, thus providing the perfect residential experience for Israeli families.
Developing Rich Community Life
Azorim believes that a home is much more than four walls, a home is a community, providing a sense of belonging to its residents. Accordingly, Azorim organizes events and activities for the residents, contributing to their bonding and having a thriving community, maintaining a full partnership with the residents. The company has loyal customers, growing together with the residential neighborhoods and over the years moving with Azorim to new apartments, according to their changing needs. Azorim's quality residential surroundings lead to extensive urban development around them. As a company focused on the clients, the neighborhoods developed and constructed by Azorim ensure the highest quality of life, with perfect comfort to the residents, not only inside the houses but also in its surroundings. Central community services and quality educational institutions nearby, green spaces, bypassing roads for maximum security to residents and children, optimal accessibility and leisure centers, all these are the cornerstones of Azorim's residential projects.
Azorim Successfully Navigates Through the Competitive Real Estate Market
Azorim's vast experience, uncompromising professionalism, thinking flexibility and quality standards, grant the company a steadfast in Israel's dynamic economic and social changes. Being always on the outlook to locate the most attractive land, and constructing taking into consideration the residents' needs and preferences, Azorim successfully navigates in the competitive real estate market.
The company's attention to a full residential experience while identifying future trends and real estate industry's changes have positioned Azorim at the forefront of the Israeli residential culture.
Urban Renewal
In order to offer proper and contemporary urban planning for its urban renewal projects, Azorim established a separate and independent division for Pinui-Binui and Tama 38 projects. The division is managed by the top experts in the field and its pioneers, and benefits from Azorim's proven professional capabilities, alongside the systemic flexibility that is required for making urban renewal moves. As a result, Azorim leads the Israeli Urban Renewal Index for 2017.
The company is promoting the planning of 25 projects with a total of more than 9,000 units, in cities such as Tel-Aviv, Ramat Gan, Herzliya, Bat Yam, Jerusalem, Haifa, Givat Shmuel and others.
Selected Projects 2018
Azorim Motza Illit - A luxurious residential project in the entrance to Jerusalem, a historically valued location, offering its residents an exclusive living experience. The unique project extends over 15 acres and includes a variety of apartments in low buildings, surrounded by cedar trees, with a breathtaking view of Jerusalem.
Central Park 17 – At the heart of Be'er Sheva, Israel's largest residential park is currently under construction, in cooperation with Y.H. Damari. Central Park 17 is a residential complex with more than 2,300 housing units in seventeen 29-story towers. The project would offer its residents a high quality of life at the heart of Israel's most promising city, with everything that matters in and around it: Business centers, knowledge and academy centers, leisure and culture centers, convenient access to major transportation routes and more.
Azorim Boutique Hanevi'im – A high-end project, restoring past glamour to one of the most desired streets in the capital. The meticulously designed residential compound includes a luxurious 7 floors building, with varied apartments and a boutique hotel that offers indulging services.
Herzliya Hills – A luxury, uniquely located building in cooperation with "Ofer Investments", includes 600 units, along with services including a large country club, Semi-Olympic pool, gym, shopping center, spacious park, etc.
Azorim has also established quality residential communities in additional cities: Yehud, Kiryat Bialik, Kiryat Ono, Hadera, Beer Sheva, Tel Mond and more. Azorim is currently operating in a "Mehir LaMishtaken" in Modi'in, Mevaseret Zion, and will soon start operating such projects in Herzliya and Shoham.

Photo Gallery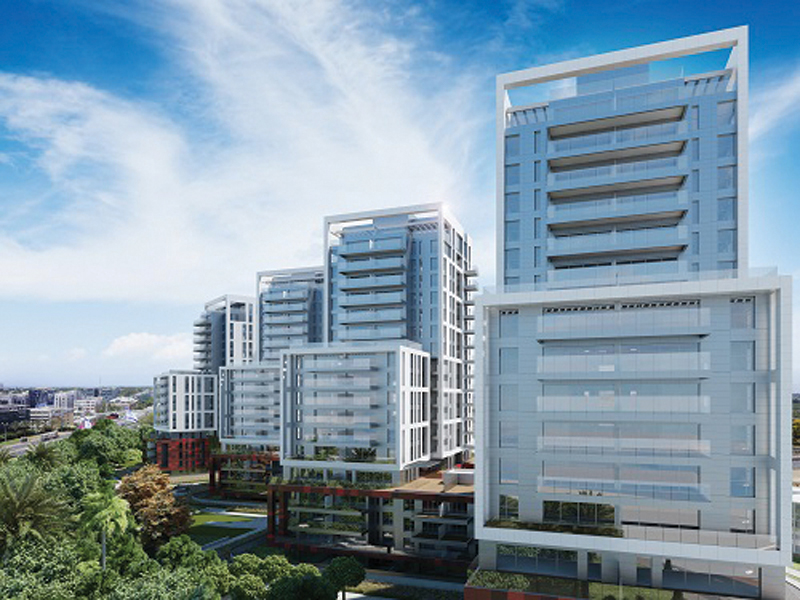 Herzlyia Hills | Azorim Investments in Development and Construction Company Ltd.
pr photo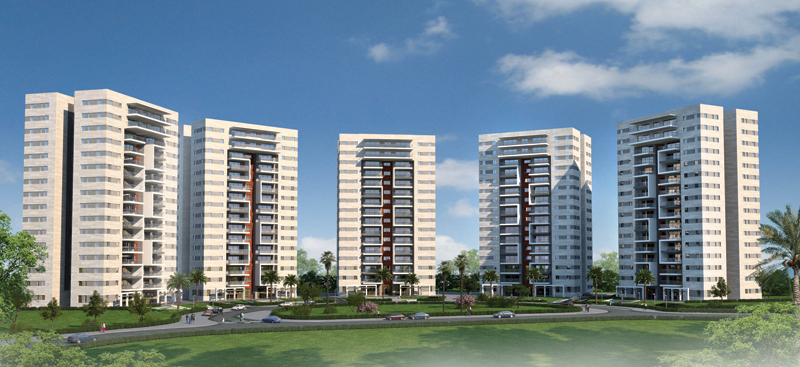 Azorim New Rehovot | Azorim Investments in Development and Construction Company Ltd.
pr photo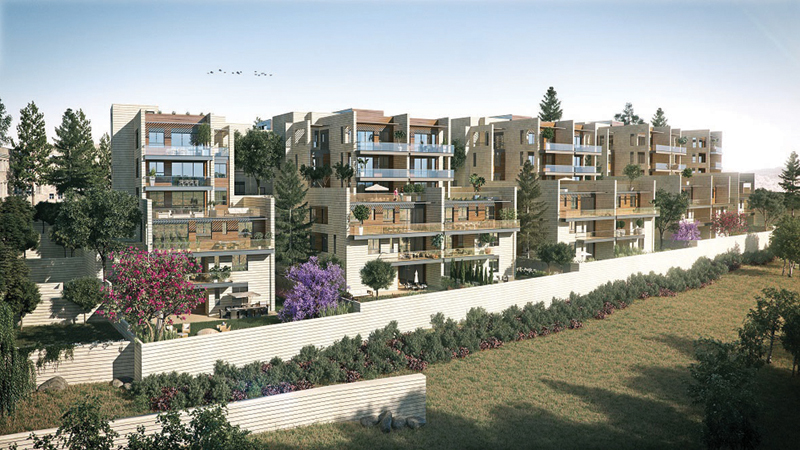 pic 1 | Azorim Investments in Development and Construction Company Ltd.
pr photo

Company Rankings