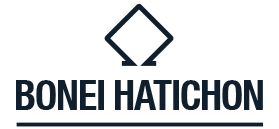 Bonei HaTichon
Development and construction of residential real-estate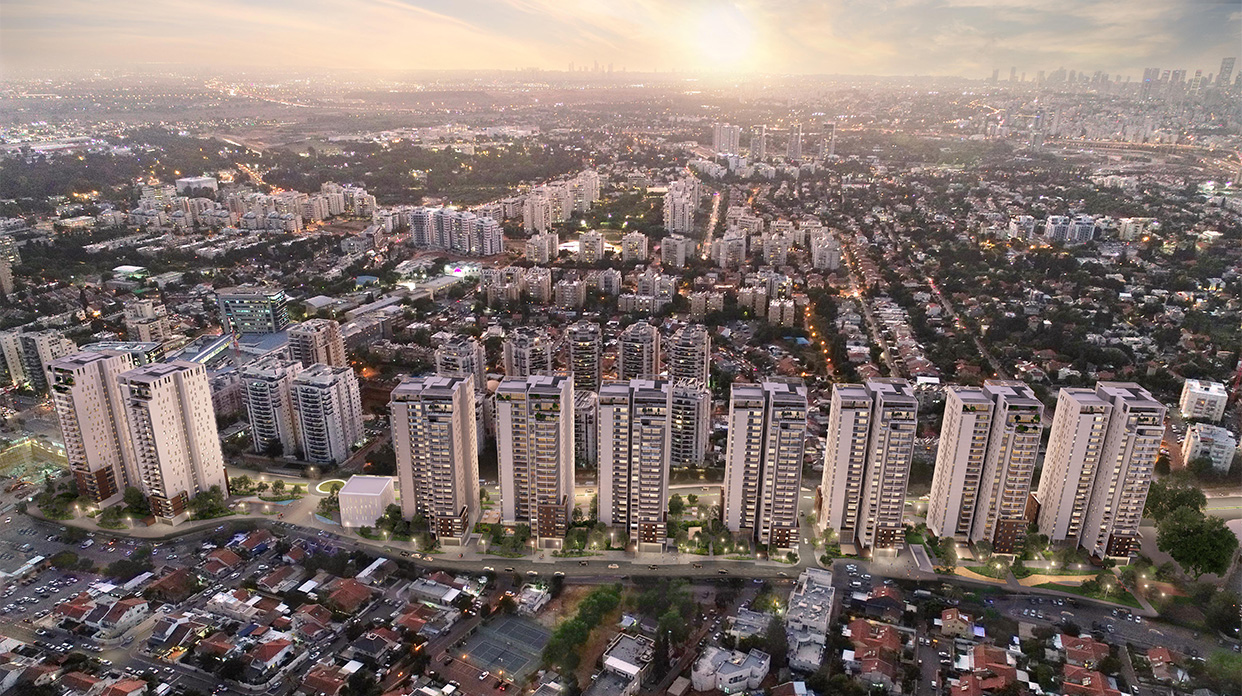 Company's Profile
| | |
| --- | --- |
| Established: | 1985 |
| Line of Business: | Development and construction of residential real-estate |
| Address: | Head Office: 26 HaRokmim St., Azrieli Center, Building B, P.O.B. 1929, Holon 5885849 |
| Phone: | 972-3-9064607 |
| Fax: | 972-3-5467089 |

Company Executives

About Bonei HaTichon
Bonei HaTichon is one of Israel's leading real estate companies, specializing in initiating, developing and managing residential, commerce and luxury towers projects. The company was founded in 1985 by the late Mr. Aharon Peretz and his son Mr. Ami Peretz. Since then, Bonei HaTichon has completed the construction of thousands of apartments across Israel. Bonei HaTichon independently manages and executes projects from start to finish, including project initiation, planning, construction, marketing sales and quality control. The company has been publicly traded on TASE since 1993 and holds the highest contractor classification in Israel– C5 (Gimel 5). Since its inception, Bonei HaTichon has been benefitting from financial strength and the trust of institutional investors and the financial sector at large. Bonei HaTichon aims to create a better environment for the future, while maintaining sustainability and adapting efficient green technologies. Therefore, the company allocates considerable resources to incorporating advanced building technologies, recruiting the finest personnel, overseeing the strictest quality control procedures and providing a reliable and available service to its customers, both during construction and thereafter. Due to these efforts, the company is able to provide its clients with secure premium apartments in new modern buildings. Bonei Hatichon's clients serve as a testament to its success as many of them return to purchase another apartment from Bonei HaTichon, and join friends and family into the company's customer base.
Selected Projects
ONO ONE Kiryat Ono – One of the largest urban renewal (Pinui Binui) projects in Israel, which was planned by the renowned architect Moshe Tzur, and includes over 1,000 apartment units in 9 20-21-story buildings, at the heart of the city. The urban resident complex is surrounded by green gardens, walking paths and bicycle paths, children playgrounds and more. The apartment plans include large spaces that are open to both air and view, a luxurious detailing and prestigious balconies.
ELLA Modiin – This project has an excellent location at the heart of Moreshet neighborhood in Modiin, which is located between the Archeological nature park and Bustanim park, and includes 155 apartments in four terraced buildings. The planning of the project is intended to create a living experience that is inspired by its location and serves as an ideal basis for family life in a prestigious environment.
VINEYARD Ashkelon – The project includes 342 apartments in three residential complexes, each having two 7-story buildings located around inner gardens, in Ir Hayain (Wine City) neighborhood.
WIN Kiryat Gat – Positioned in the novel "Karmei Gat" neighborhood, WIN Kiryat Gat includes over 260 apartments across 14 buildings.
Leading in Urban Renewal
Alongside its vast activity in the classic residential development field, Bonei HaTichon is a leading player in the field of urban renewal that has been specializing for more than a decade in locating, managing and executing large scale "Pinui-Binui" (evacuation and construction) projects in desirable areas across Israel. The company is currently promoting over 15,000 housing units in various projects across Israel, and benefits from a tradition of excellence in planning and construction. The company brings longstanding experience and expertise while paying close attention to these projects, providing property owners with the peace of mind that building plans will come to fruition and their property will appreciate in value, while implementing a large scale vision that creates a comfortable, innovative, and high-quality living experience. The company focuses on large scale projects in order to create a new urban reality that includes all of the urban continuum: beginning with the apartment itself, through the building, the street and the city. The new planning is not only innovative and high-quality, but focuses on the creation of an inviting and vibrant public space through the addition of greenery, gardens, and infrastructure renewal. All of Bonei HaTichon's activities are carried out with the residents' needs, welfare, safety, and security in mind.
Bonei HaTichon Urban Renewal is proud to lead in the creation of quality residential solutions and uplifting cityscapes that play a part in reducing social inequality and in founding thriving communities and robust, modern cities in sought-after regions throughout Israel. Bonei HaTichon is currently promoting several urban renewal projects in up and coming high-demand areas in the cities, among which are:
• Holon – The Holon Hachadasha project includes over 2,000 new apartments on Har Hazofim and Megiddo-Shiloach Streets.
• Rishon LeTzion – The company is promoting two projects of up to 2,800 new apartments, the first in Neve Hof neighborhood and the second at the heart of the longstanding city.
• Haifa – The company is promoting four large-scale projects with over 4,000 apartments in desirable areas in the city such as Neve Sha'anan, Berl Katzenelson, Neve David and Kiryat Eliyahu.
• Jerusalem – The company is promoting a project of 500 new apartments in five modern towers.
In addition, the company is promoting urban renewal projects all over Israel in Ramat HaSharon, Azur, Petach Tikva, Ramle, Bat Yam, Rehovot, Yavne, Herzeliya, Netanya, Kfar Saba, and more.
Bonim B'air
Bonim B'air is Bonei HaTichon Group's urban renewal arm that specializes in TAMA 38/2 (demolition and reconstruction) projects in Tel Aviv. The understanding of the city and its human aspect, alongside the company's experience and professionalism, enable Bonim B'air company to create an advanced, high quality living environment in the most desired city in Israel. Bonim Ba'ir brings a vision, long-term perspective and soul that would breathe new life into the streets of Tel Aviv, provide the buildings and their residents with an opportunity to renew, weave new stories and become icons of urban planning, design and residential experience.
Community Outreach
Bonei HaTichon believes that contributing to the community forms a substantial part of the company's business activities. Throughout its years of operation, the company has supported the communities it is active in through supporting charities and civic organizations, volunteer work involving the company's staff and management, providing aid to impoverished communities, and more. The company also sponsors community sports activities and professional teams, promoting its belief that sports teach people of all ages the values of striving for excellence, fair competition healthy lifestyle.

Facebook Updates

Photo Gallery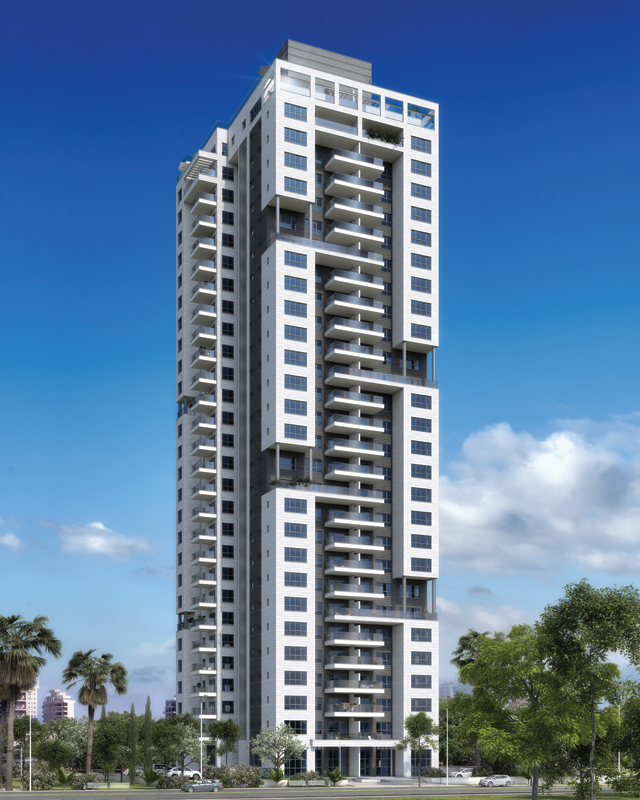 pic 2 | Bonei Hatihon Civil Engineering and Infrastructures Ltd.
PR Photo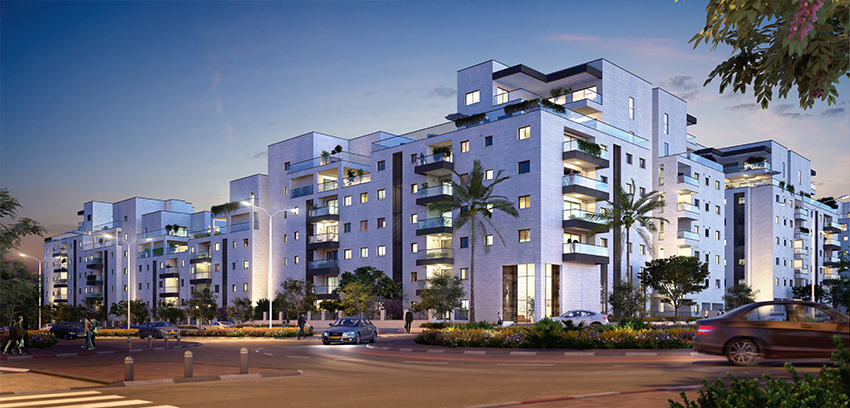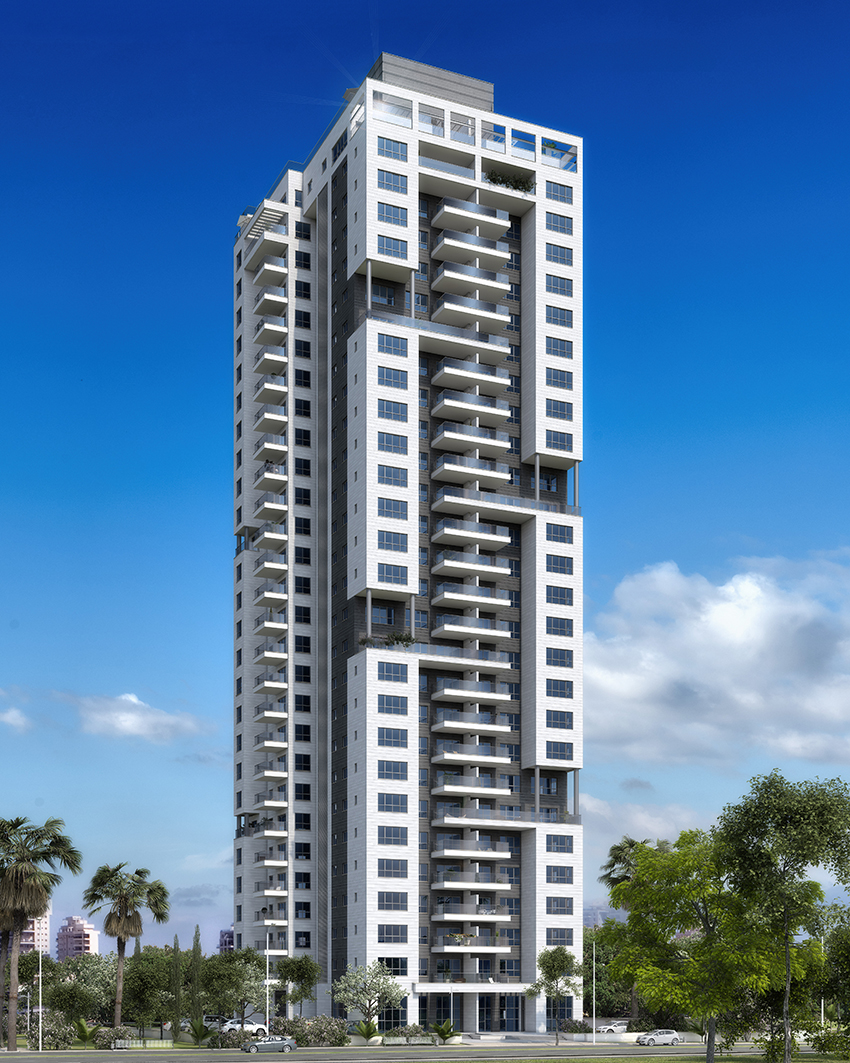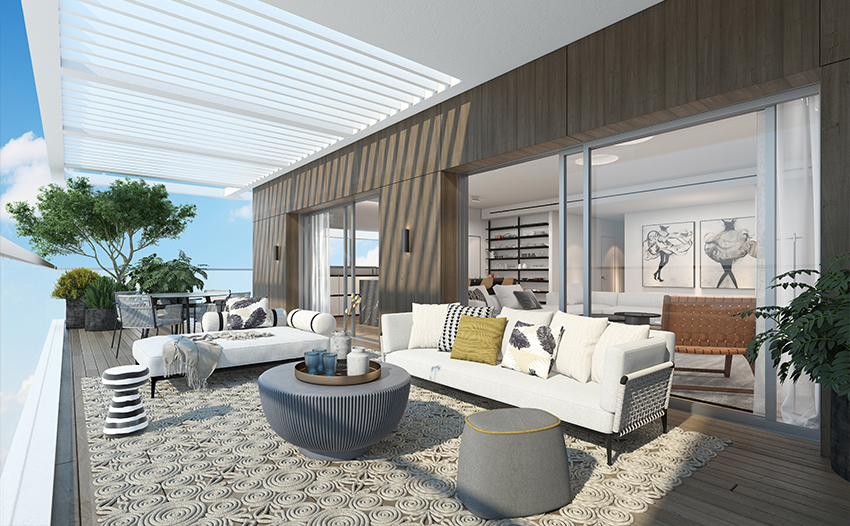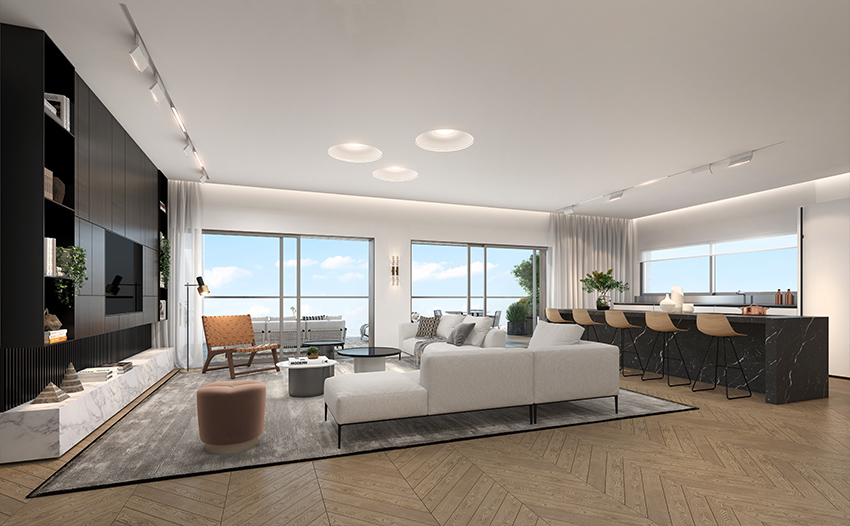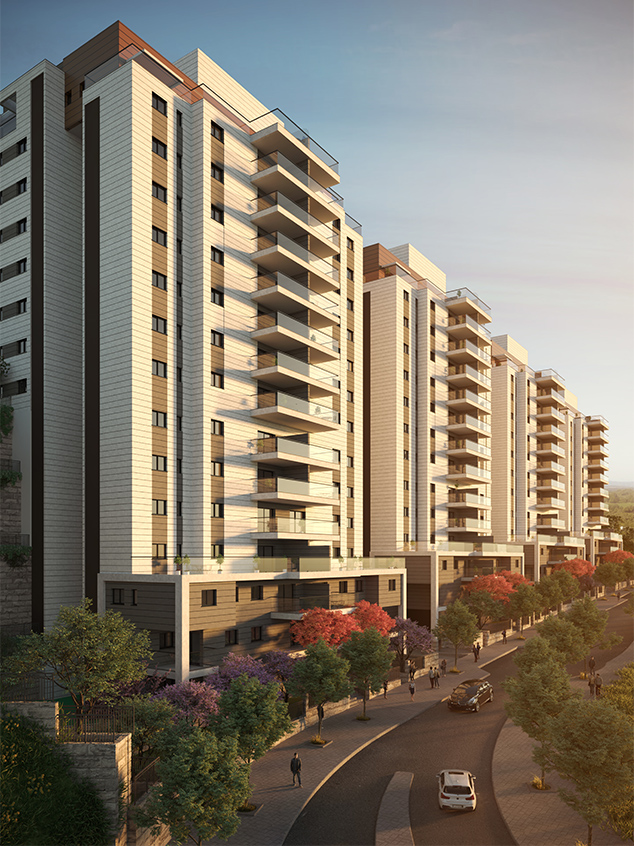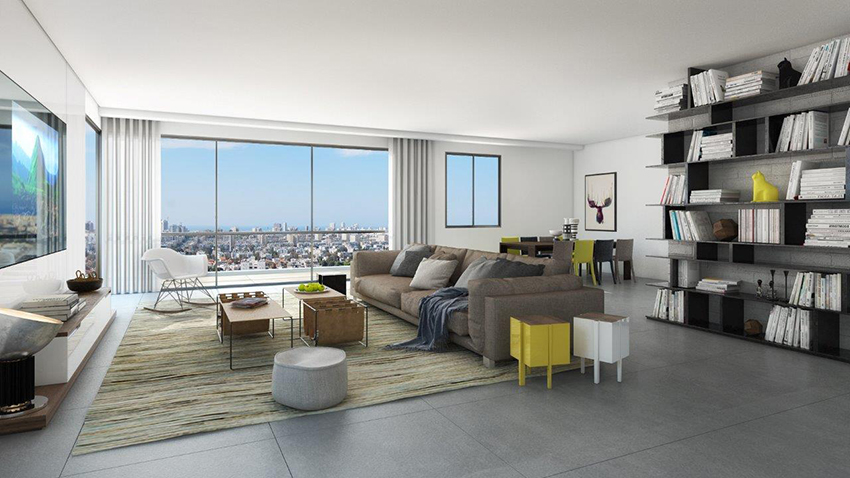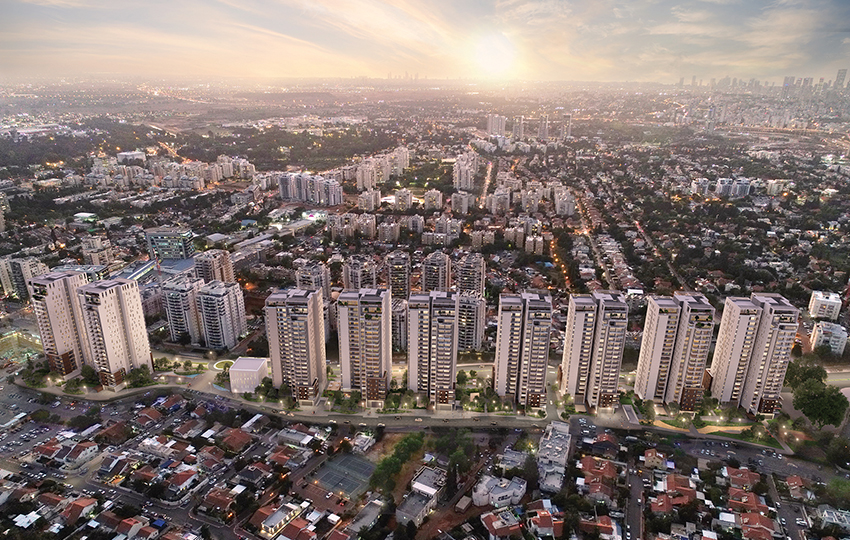 ONO ONE Kiryat Ono
PR Photo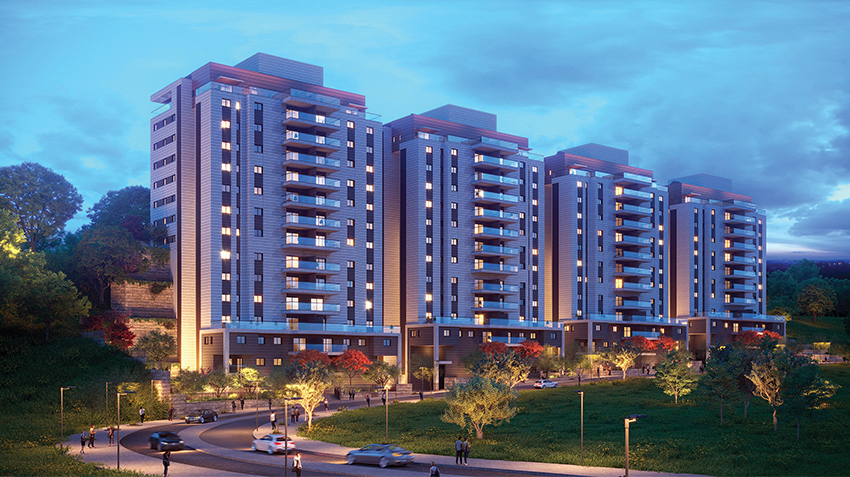 Company Rankings