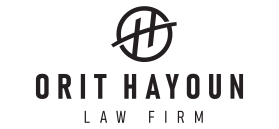 Orit Hayoun, Law Firm
Criminal law involving a multidisciplinary approach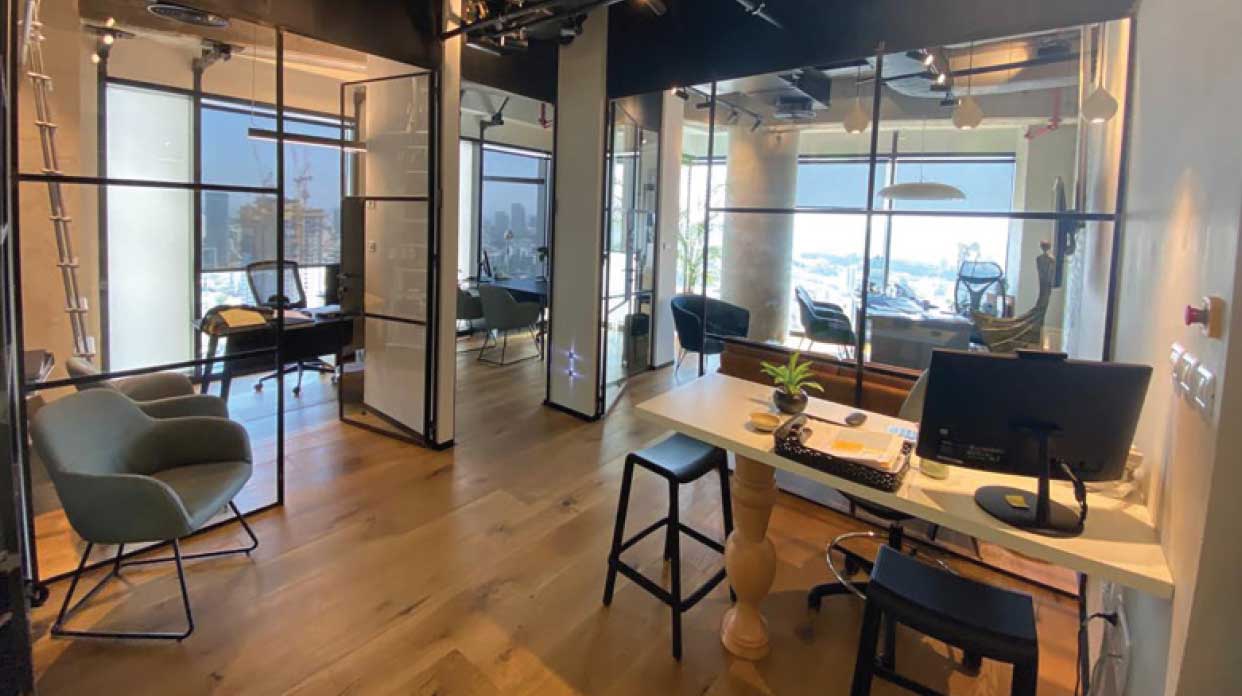 Company's Profile

Company Executives
Orit Hayoun

Adv. Founder and Owner

Orit Hayoun, Law Firm

About Orit Hayoun, Law Firm
Orit Hayoun is an attorney who owns one of the leading law firms in Israel specializing in criminal and administrative law. Among its numerous accomplishments are a number of high-profile and complex cases, with large media coverage, and precedent-setting cases that shaped the laws of Israel. In addition to her expertise in the criminal field, Adv. Orit Hayoun also possesses multidisciplinary knowledge, a strength that enables her to handle complex cases requiring several fields of expertise, from psychiatry to law to white-collar crime, to assisting victims of fraud and complex offenses, both legally and in the media.
The firm consists of four departments: a criminal department, an international department, an administrative department, and a tort department that handles compensation claims against the state and accompanies victims of crime. The firm handles all criminal law matters, including counseling and representation during investigative proceedings, arrest proceedings, criminal and administrative hearing proceedings, conducting criminal proceedings, and appeal proceedings. The firm also provides expert opinions, as well as consultation and litigation services. In this area, the firm represents clients in white-collar and tax-collar crimes, fraud, and money laundering cases, as well as cyber, bribery, violence, drugs, and murder offenses. Additionally, the firm represents security personnel, such as police officers and soldiers, who are accused of crimes. In the area of administrative law, the firm represents civil servants as well as government employees of different ministries in criminal and administrative offenses, before the Civil Service Commission and in the disciplinary courts. Among the services the firm offers are a representation of professionals including physicians, insurance agents, lawyers and engineers in administrative and disciplinary proceedings, requests for the suspension or revocation of a license to practice their profession, and petitions made to the High Court of Justice. As part of its international law practice, the firm works with selected law firms abroad and the Magnus rescue agency to represent clients in criminal, extradition, and legal proceedings worldwide. Tort litigation involves challenging and complex lawsuits against government agencies and law enforcement, and the firm is not afraid to take on powerful entities in the financial sector defending civil rights. Additionally, there are lawsuits filed on behalf of victims of criminal offenses and defendants acquitted.
Advocate Hayoun, along with Advocate Dean Kochavi and the firm's staff, has demonstrated a strong commitment to justice and their determination and professionalism have led to many victories for their clients. The legal battle is fought by them with professionalism, decency, and cultural reverence, yet determinedly and belligerently, if necessary.
Advocate Orit Hayoun specializes, among other things, in representing murderous women. Among the clients she represented were Michal Aloni, who was convicted of murdering her two daughters, and Regina Krochkov, who was found guilty of drowning her son in a tub.
Adv. Orit Hayoun
In the field of law, Orit Hayoun has over twenty years of experience and is considered a leader and pioneer. Adv. Orit Hayoun is a guest lecturer at universities in Israel and abroad and a legal commentator on the media for various channels in both Hebrew and English. Adv. Orit Hayoun is an active member of the IDC Herzliya Faculty of Law and Bar Ilan University; in addition to lecturing and coordinating professional conferences, she serves on a number of Bar Association committees. In addition to pursuing her law practice, Adv. Hayoun is also an independent lecturer in the business sector.
Areas of Expertise
Criminal law, white collar and cyber crime, administrative law, military and marshal law, large tort claims against the state, and representation of crime victims.
Significant Cases
\In the Inbal Or case, Orit Hayoun Law Firm represented Inbal Or's companies in a criminal indictment for fraud and tax offenses amounting to tens of millions of NIS, on behalf of Advocate Eitan Erez, liquidator of Or City Real Estate and related companies. According to legal precedent and despite the extent of the fraud, the companies paid a symbolic fine, in the amount of 1,000 NIS. Inbal Or's trial is still pending; Elikian Supreme Court case: Orit Hayoun Law Firm represented a senior police Superintendent in the Elikian shooting case in the Hura area of the Negev. The petition to the Supreme Court was filed on behalf of the deceased's family and public associations opposing the absence of a criminal investigation into the officers involved in the shooting. Ultimately, Adv. Orit Hayoun won the case by having the Supreme Court dismiss it; The murder of Deborah and Tal Korkus: Orit Hayoun Law Firm represents the four orphans in a tort lawsuit against the Witness Protection Authority and the Israel Police; Orit Hayoun Law Firm represented a transgender female who was denied fair and proper service at ShuperSal's Newpharm chain; Attorney Orit Hayoun has won a precedent-setting case on the rights of the LGBT community, according to which speaking to a female transgender in male language is defamatory;
The Samuel Sheinbein case: this case is responsible for shaping the law regarding extradition between Israel and the United States. Sheinbein was represented by Orit Hayoun Law Firm when he attempted to gain early release while infiltrating weapons into Hadarim prison and firing at prisoners and guards until he was shot and killed. The incident shook both the prison service and the law enforcement agencies; Maya Vishniak murder case: Adv. Orit Hayoun and her firm represent Amit Almog, who is accused of murdering his girlfriend when they were both young and without any apparent motive. The trial is still pending; Adv. Orit Hayoun established a precedent for the mentally ill when the Supreme Court ruled that a defense psychiatrist may meet with a murder suspect immediately following his arrest, in parallel with his evaluation by the district psychiatrist; Efraim Bracha Supreme Court case: In a petition to the Supreme Court, Orit Hayoun Law Firm filed and won a civil lawsuit against the state, the Israel Police, Superintendent Bracha, and the State Attorney's Office, against the appointment of Superintendent Bracha as head of the National Fraud Investigation Unit. This petition was filed as a result of a court ruling dismissing his credibility. Shortly thereafter, Superintendent Bracha was found shot in the head, without an official investigation of his suicide; Orit Hayoun Law Office represents legendary basketball player Doron Jamchi in his suit against sports broadcaster Ron Kofman for defamation; Orit Hayoun Law Firm represented life-sentenced prisoner Daoud Dallal in pardon proceedings until her release from prison. An extensive media campaign has been conducted to mobilize masses in support of her release from prison in the wake of her being abused physically and mentally by her husband without receiving the support and assistance of the state. Due to this campaign, Dallal, who was convicted of murdering her husband and sentenced to life in prison, was released early; Afaf Gilaui case: a Bedouin woman accused of murder who was acquitted after three years of an arduous legal battle. Orit Hayoun Law Firm, which handled the case, achieved not just acquittal from the criminal proceedings, but also compensation for the years she was imprisoned until her trial ended; A case involving the distribution of nude photos of a high school teacher: representation of the teacher, while promoting women's rights to change the law from a violation of privacy to sexual offense; The murder case at the "Bar Noar" LGBT youth center in Tel Aviv: the firm represented one of the suspects; The Commercial Bank case.

Company Rankings