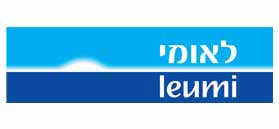 Bank Leumi le-Israel B.M.
Domestic and International Banking, Financial and Investment Activities

Company's Profile
| | |
| --- | --- |
| Established: | 1902 |
| Line of Business: | Domestic and international banking, financial and investment activities |
| Address: | Head Office: 34 Yehuda Halevi St., Tel Aviv 6513616 |
| Phone: | 972-076-8858111 |

Company Executives
Dr. Samer Haj Yehia

Chairman of the Board

Bank Leumi le-Israel B.M.

Adv. Hanan Friedman

President & CEO

Bank Leumi le-Israel B.M.
Senior Management
Ronen Agassi CPA Head of Capital Markets Division
Bosmat Ben-Zvi Head of Risk Management Division
Hilla Eran-Zick Head of Human Resources Division
Eilon Dachbash Head of Retail Banking Division
Uri Yonissi CPA Head of Customer Relations Division
Omer Ziv CPA Head of Finance Division
Shlomo Goldfarb CPA Head of Accounting Division
Shmulik Arbel Head of Corporate Division
Sharon Gur Head of Internal Audit Division
Shay Basson Head of Technologies Division
Eyal Ben-Haim Head of Operations Division

About Bank Leumi le-Israel B.M.
Employees
9,239
Assets
Balance Sheet: NIS 469.1 billion
Net Profit
NIS 3.52 billion
Leumi is Israel's oldest banking corporation and one of the leading and largest corporations in the Middle East. As of 31 December 2019, the Group's total assets amounted to NIS 469.1 billion, while shareholders' equity reached NIS 35.4 billion. Leumi Group's credit portfolio at this period amounted at to NIS 282.5 billion, deposits of the public reached NIS 373.6 billion, net profit totaled NIS 3.52 billion and net return on equity reached 9.8%.
Leumi Always
Bank Leumi was founded in London in 1902 as a result of Dr. Theodor Herzl's vision. Upon the establishment of the State of Israel in 1948, Bank Leumi served as the central bank for the new state and issued the country's first banknotes. Since then, Leumi has been instrumental to the development of the State of Israel, playing a vital role in a range of sectors - from national infrastructure, agriculture, industry and real estate, to commerce, academia, hi-tech and research.
The Leumi Group today operates some 200 branches throughout Israel, in addition to branches and offices located in key financial centers across the globe. Leumi provides a wide spectrum of high quality banking services to all types of customers, starting with households, through small and middle-market businesses, and up to large corporations. These services are provided through specialized business lines, suited to all customer segments, and are backed up by the highest standards and uncompromised professionalism. The Group provides additional services through its subsidiaries: 'Leumi Partners', the investment banking arm; 'LeumTech', the high-tech banking arm; and VIDEA, the digital portfolio management company.
In recent years, Leumi has invested extensive resources in developing and enhancing its technological capabilities in order to provide customers with the most advanced banking services. Today, 'Leumi Digital' leads the digital banking field in Israel, with a wide variety of innovative online banking services which are available to customers 24/7 via various digital channels: the website, mobile apps and self-service digital stations located at all branches.
Business Lines
Retail Banking Division
The Retail Banking Division provides full banking services to households, small businesses and private customers through branches and service centers located across the country. The Division is also responsible for the activities of the Mortgage Department.
Corporate Banking Division
The Corporate Banking Division is comprised of two departments: The Commercial Department and The Corporate Department. The Commercial Department specializes in providing banking and financial services to middle-market companies through designated commercial branches across the country. The Corporate Department provides funding and financial services to big businesses and multinational corporations. The Department also finances construction and contracting companies involved in large-scale real estate and infrastructure projects.
International Banking
This business line provides commercial banking services to individuals and Israeli companies operating in international markets, mainly through the subsidiaries Leumi USA and Leumi UK.
Capital Markets Division
The Capital Markets Division manages the Bank's nostro portfolio and operates Leumi's dealing rooms (Israeli Securities, Foreign Securities, Forex and Derivatives) in order to provide capital market services to the Bank's customers, including institutional customers.
LeumiTech
LeumiTech provides comprehensive financial services to Israeli startups and high-tech companies operating in Israel and abroad, while addressing the unique needs of the tech industry. Based in Tel Aviv, LeumiTech also operates in global tech hubs such as London, New York and Palo Alto.
Leumi and the Community
Ever since its establishment and alongside its business activities, Leumi has always been an active partner in the society and community in which it operates. This legacy has been manifested in recent years in the Bank's activities in promoting education, culture and the arts, while working towards reducing social gaps and providing equal opportunities to youth in Israel.
In 2019, Leumi invested over NIS 48 million in activities for the benefit of the community, through donations and sponsorships to some 450 social and educational organizations. These activities were attended by dozens of thousands of youth and adults from all sectors of the Israeli population. In addition, more than 4,400 bank employees took part in volunteer work in various programs throughout the country.
For over 18 years Leumi has been a strategic partner of "Aharai!" ('Follow Me!'), a social and educational association engaged in developing young leadership, as well as encouraging social involvement among youth and young adults across Israel. Leumi is the organization's main donor and supports the ongoing growth of the organization's activities in the periphery. More than 800 Leumi employees volunteer in the organization every year.

Photo Gallery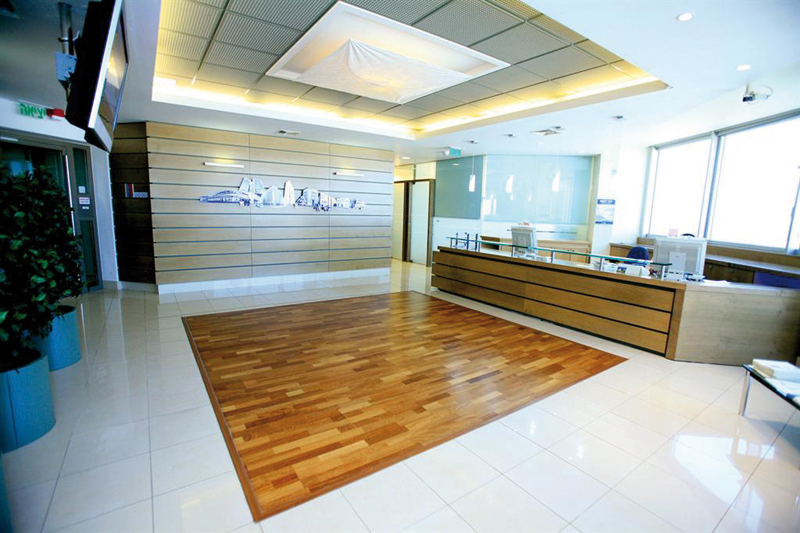 pic | Bank Leumi le-Israel B.M.
pr photo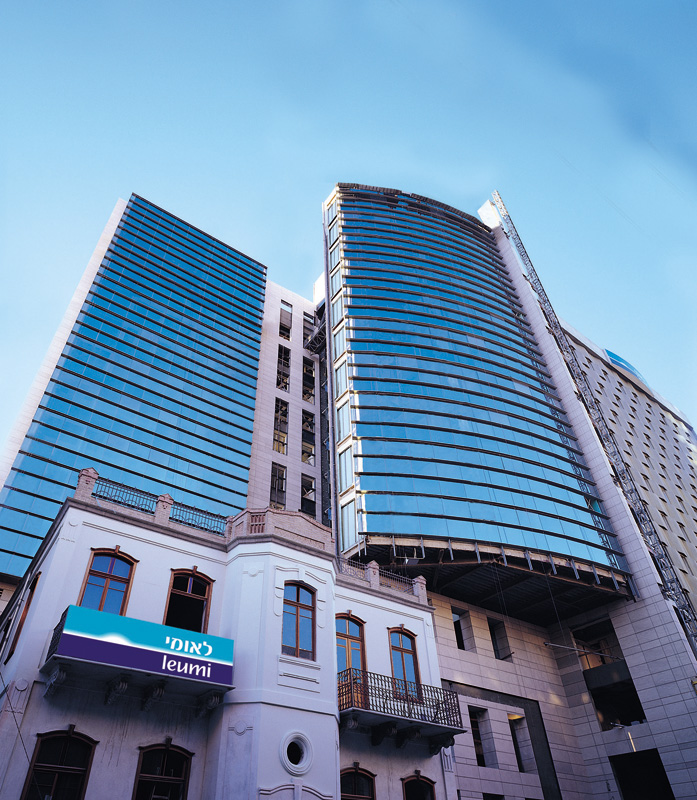 pic 2 | Bank Leumi le-Israel B.M.
pr photo
Leumi employees volunteering at the 'Etgarim' summer camp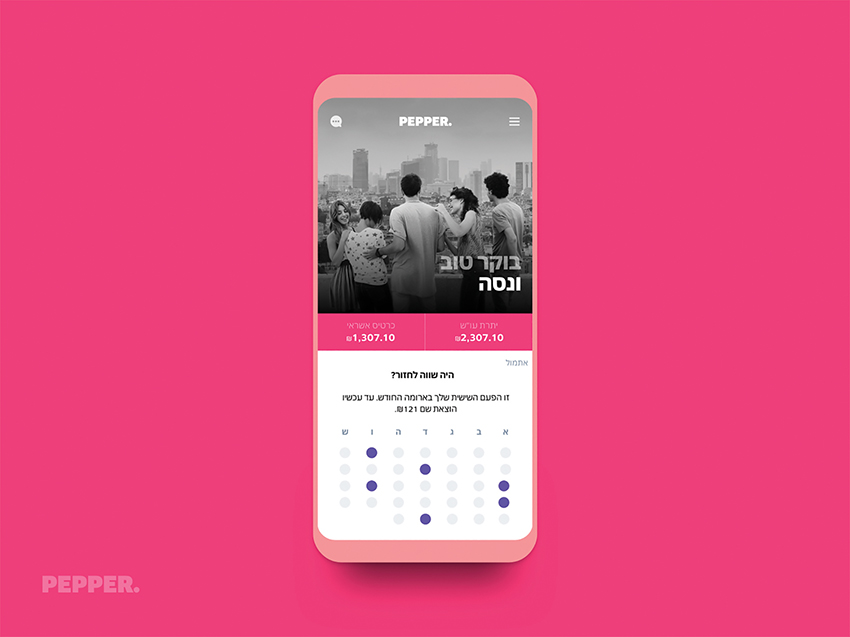 Pepper mobile app
pr photo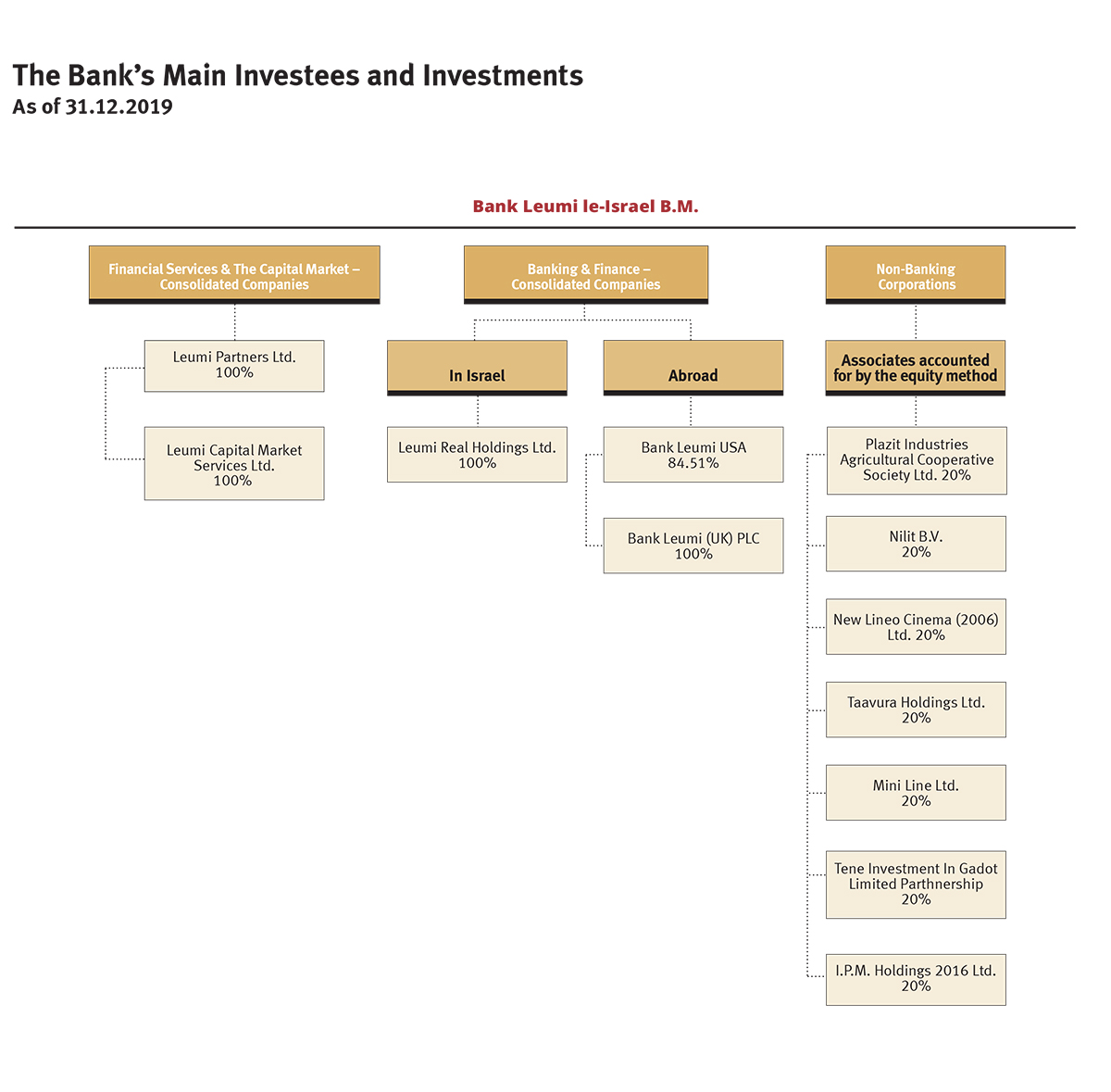 Company Rankings